This is an archived article and the information in the article may be outdated. Please look at the time stamp on the story to see when it was last updated.
Why has Rome Township in Ashtabula County so much colder than other locations?
It lies in a valley surrounded by higher elevation. The denser, colder air drains into the valley when the sky conditions are clear and the winds are relatively calm. The heavy snow cover also promotes more cold too. Often times shortly before sunrise when the sun's energy starts to warm the atmosphere slightly, the air aloft will warm.  This cause some mixing to occur which can force pockets of cold air to move dropping temperatures.  Many you've noticed sharp temperature differences on an early morning walk on a cool morning.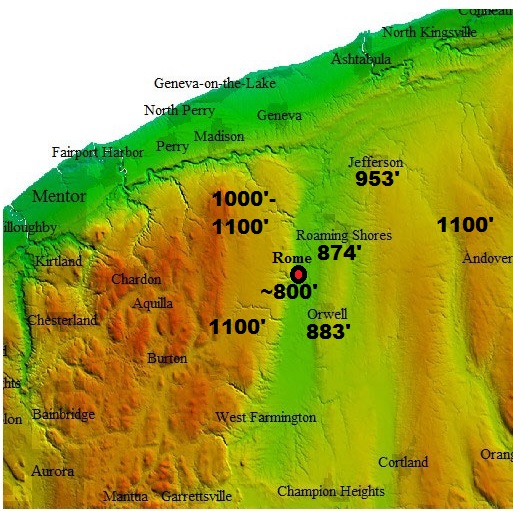 See how the temperatures dropped in Rome Township after the winds dropped.