This is an archived article and the information in the article may be outdated. Please look at the time stamp on the story to see when it was last updated.
CLEVELAND — After a period of heavy rain and severe weather, a flood warning remained in effect for Crawford County until 9 a.m. Thursday.
Tuscarawas and Coshocton counties are under a flood warning until 9:30 a.m.
*Click here for the latest weather alerts*
The following counties are under an area flood watch until Thursday at noon:  Ashland, Ashtabula, Crawford, Cuyahoga, Erie, Geauga, Holmes, Huron, Lake, Lorain, Mahoning, Medina, Ottawa, Portage, Richland, Sandusky, Seneca, Stark, Summit, Trumbull, Wayne and Wyandot.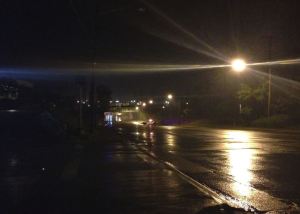 *Check out or submit severe weather photos here*
Severe storms have been rolling through part of our viewing area, including Cleveland. There were preliminary (not confirmed) reports of tornadoes spotted as well. We will bring you the latest reports when and if they are confirmed through the National Weather Service.
You'll be dodging areas of heavy rain on Thursday morning before the complex of storms head east and southeast. Late-day Thursday will be come brighter and much calmer. Highs will be in the lower 70s.
Calmer weather will head our way starting late-day Thursday, Friday and Saturday. Highs will climb from the lower 70s on Friday to the upper 70s on Saturday. 80s return for Father's Day! However, Father's Day is showing the chance for showers and storms as a frontal boundary rebounds back into the region.
*Get much more on our FOX 8 weather page*