This is an archived article and the information in the article may be outdated. Please look at the time stamp on the story to see when it was last updated.
The active pattern continues in the month of November. We've already had a little over 3 inches of snow at Hopkins (more in the snowbelt), the most since 2008 through the 25th of November. Our high temperature Sunday of 26 was the coldest daytime high AFTER the 20th since 2005 when we only hit 24 on the 25th. Prior to that, you have to go way back to 1976 to find a colder high temperature during the last 10 days of November.
The US radar is already showing the merging of the two systems…CLICK ON THE INTERACTIVE RADAR ON FOX8.com for the current radar.
I'll also have updates on Scott's World of Weather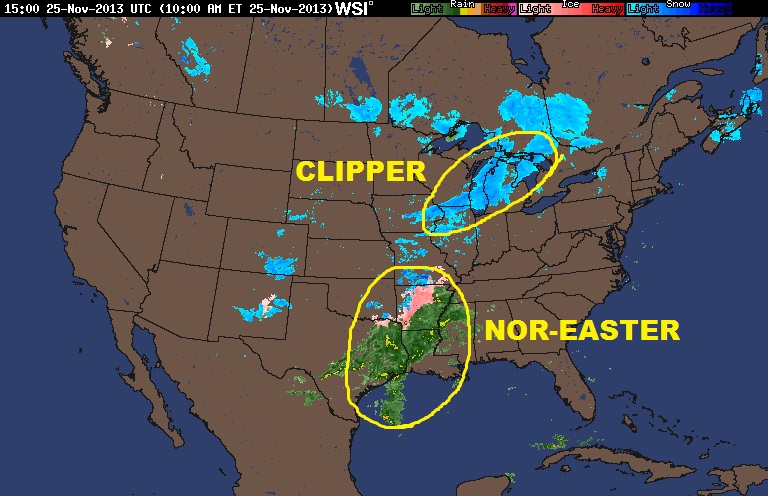 Now for the setup this week: The 500 mB steering currents show a trough digging across the east. Notice that the clipper low is starting to phase with the panhandle low to the south. So that by Wednesday afternoon, both lows are completely absorbed into the mean somewhat negatively tilted trough (situated from NW to SE). In conditions like this, the low can amplify (get stronger) very fast due to the sharp variations in conditions to either side of the trough.  Higher levels of instability can develop which can create bursts of heavy snow. Fortunately, I think that this will occur in western PA and upstate NY.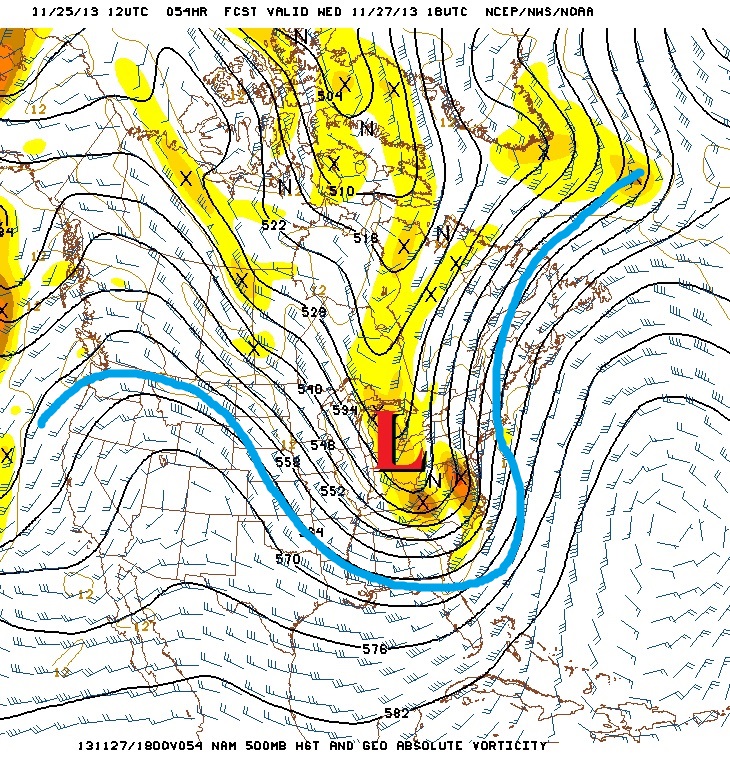 Some spots could receive significant snowfall closer to the PA line by late Wednesday/early Thursday.  Driving along the PA turnpike Tuesday night/early Wednesday and into upstate New York will be very hazardous due to significant snowfall.  Here are some projections for NE Ohio. Updates here on FOX8.com.