This is an archived article and the information in the article may be outdated. Please look at the time stamp on the story to see when it was last updated.
High pressure hangs on today, some sunshine throughout the day, just not as bright as Sunday.  We warm up a bit too!  Temperatures top 40°, enjoy!
Our next system moves in tonight through Tuesday, starting off as rain and transitioning to snow by Tuesday afternoon.  No big arctic blast in the forecast for the last week of January.  In fact, temperatures will be around average (34°) or above!
Here's the full Fox 8 Day Forecast.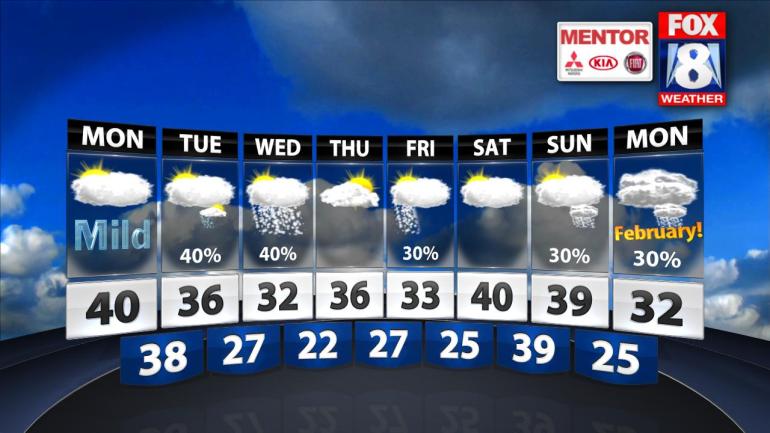 **Check out more Blizzard 2016 coverage here**
**Check out our new Fox 8 Cleveland Weather page on Facebook!**