CLEVELAND — Rain assembles along the front and pushes in for the morning so you'll need your rain gear. The high temperature will rise into the mid 80s and the dew point will creep up to uncomfortable levels Monday night.
The last few days of spring will be pretty humid and toasty.
Check out our Fox 8 Day Forecast.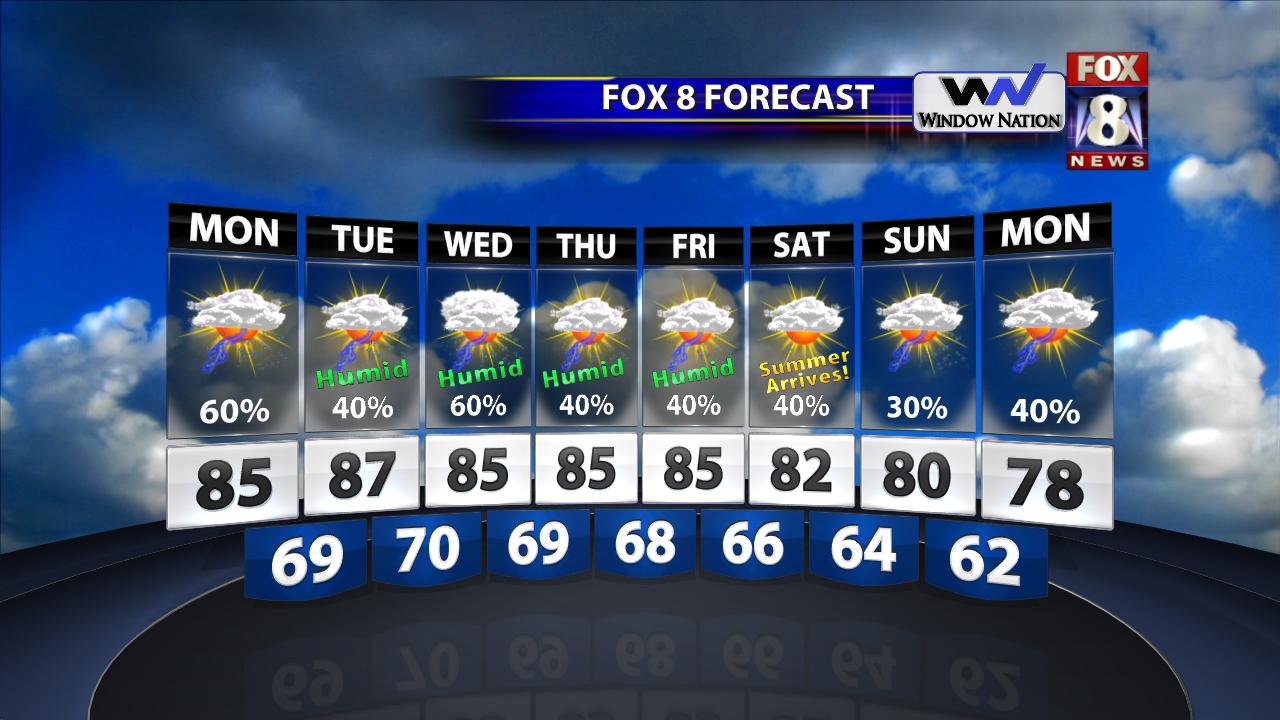 Have a great week and stay dry!