This is an archived article and the information in the article may be outdated. Please look at the time stamp on the story to see when it was last updated.
CLEVELAND –  Now we all know: 1995 Cleveland World Series team members Kenny Lofton and Carlos Baerga will be throwing out the first pitches in Games 1 and 2 of the 2016 World Series!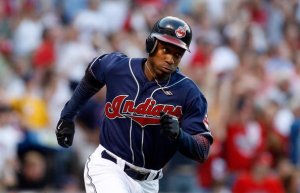 That announcement was made Monday afternoon.
Major League Baseball also announced that pop star Rachel Platten  will sing the National Anthem before Game 1, and country duo LOCASH will perform it for Game 2.
Singing "God Bless America" during the 7th inning stretch for Game 1 is US Air Force Master Sergeant Alyson Jones, and during Game 2, US Air Force Master Sergeant Eric Sullivan.
For Game 1, the official game ball will be delivered to the pitching mound by former Tribe manager Mike Hargrove and a representative from the Boys & Girls Clubs of America. The official ball for Game 2 will be delivered by Tribe legend Joe Charboneau and a member of the local Boys & Girls Club of America.
Remember that the World Series is yours to watch ONLY on Fox 8! Make your viewing plans, here's the schedule: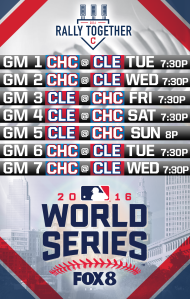 Your #WorldSeries first pitches —

Game 1: Kenny Lofton
Game 2: Carlos Baerga#RallyTogether pic.twitter.com/eu3n6Midwe

— Cleveland Indians (@Indians) October 24, 2016