This is an archived article and the information in the article may be outdated. Please look at the time stamp on the story to see when it was last updated.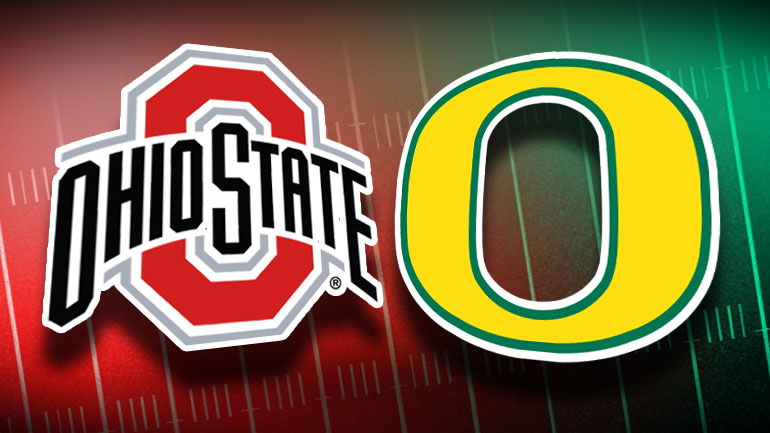 What did you think when the Oregon Ducks took the opening kick-off and sprinted downfield at breakneck speed?
If you were being honest, you thought the Ducks would be scoring tons of points and tough to handle all night.
But not many people thought the Buckeyes could control the tempo in such a dominant fashion.
But they did it.
Boy did they do it.
Using the best known third string qb in history to keep the Ducks defense honest with his cannon arm, the Scarlet and Gray made the Ducks defense bleed all night long with their thunderous, precise offensive play. Cardale Jones made Cleveland proud with his third straight solid performance. He accounted for two touchdowns.
"They set the standard for Cardale to match." That's what Ezekiel Elliott said about the two previous starters at QB: Braxton Miller and J.T. Barrett.
The offensive line opened holes play after play and running back  Elliott took advantage.
He posted his 3rd straight game of over 200 yards. 246 yards to be exact and four touchdowns. It was a masterful performance.
He didn't just explode against a non-conference foe for three games straight; this was Wisconsin, Alabama and then Oregon.
Bedford High School's finest, Tyvis Powell, was named the defensive MVP with 8 tackles as the Scarlet and Gray kept Marcus Mariota from taking over the game.
Savor this one Buckeye Nation. Ohh, by the way. Next year's team could be better than this year's.
42-20 Ohio State. Undisputed champs.
**CLICK HERE for much more on the Buckeyes' big win**