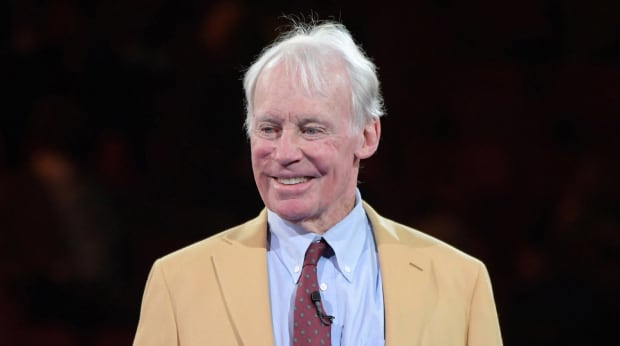 Bobby Beathard, a long-time executive who was part of four Super Bowl victories, died Monday due to complications from Alzheimer's disease, his son Casey told The Washington Post. He was 86 years old.
He served as a scout for the Chiefs when they won the American Football League title and went on to make a Super Bowl appearance. But the four titles on football's biggest stage came during Beathard's time with Miami in the 1970s as the director of player personnel and Washington during the '80s as general manager. Beathard was the one who hired legendary coach Joe Gibbs in '81 and drafted stars like Darrell Green, Russ Grimm and Art Monk. During the '90s, he left to be the general manager of the Chargers when they were in San Diego.
"Bobby was one of the best judges of football talent in NFL history. For most, that alone would be enough. For Bobby Beathard, it doesn't nearly do the man justice," Chargers owner Dean Spanos said in a statement. "Bobby was who we all aspire to be—a friendly, caring, giving, thoughtful human being who brought people from all walks of life together. He was the best GM in football; but he was also the guy sitting on his surfboard in the ocean that you caught waves with, jogged trails alongside and chatted up in the check-out line of the local market. He was the guy you felt like you'd known your entire life, even if it wasn't but for five minutes at the gas station. He was just a regular guy who happened to be anything but.
"Bobby was, in fact, exceptional. He was one-of-a-kind. And he will be incredibly missed. On behalf of my family and the Chargers organization, we want to extend our deepest condolences to his wife, Christine, and the entire Beathard family on the loss of one of the best to ever do it, be it football or life."
Beathard retired from the sport in 2000 and was later inducted into the Pro Football Hall of Fame in '18 as a contributor.