Deshaun Watson's shoulder surgery is complete and was a success, according to a statement provided Tuesday by the Cleveland Browns.
The full statement is below:
"Browns quarterback Deshaun Watson underwent successful surgery today to repair a displaced fracture to the glenoid in his right shoulder. The surgery was performed by Neal ElAttrache, MD, in Los Angeles and was deemed successful. The rehab process is scheduled to begin on Friday, and a full recovery is expected prior to the start of the 2024 season."
The Browns learned last Wednesday that Watson would need to miss the remainder of the season due to the injury, which he suffered after taking a hit in the second quarter of theiir 33-31 win over the Ravens. Watson finished the game and was exceptional in the second half, completing all 14 of his pass attempts and throwing a crucial touchdown that helped the Browns come behind from a 31-17 deficit in the fourth quarter.
GM Andew Berry confirmed last week that the injury was separate from the one he suffered to the rotator cuff in the same shoulder back in Week 3, which forced him to miss all but 12 snaps from Weeks 4-8. He also said Watson played through a high ankle sprain throughout the game as well.
Watson initially planned to play through the injury, but doctors advised against that idea.
"I pushed very hard for it to the point where all the experts and doctors were the ones that told me that there was no chance," Watson said. "So, I pushed as far as I possibly could to get back out there and just try to play and try to push it towards after the season. But I think the best situation for, I guess, longevity in my career is to be able to get immediate surgery, and that's what all the experts said. So, I got to follow their footsteps and go from there."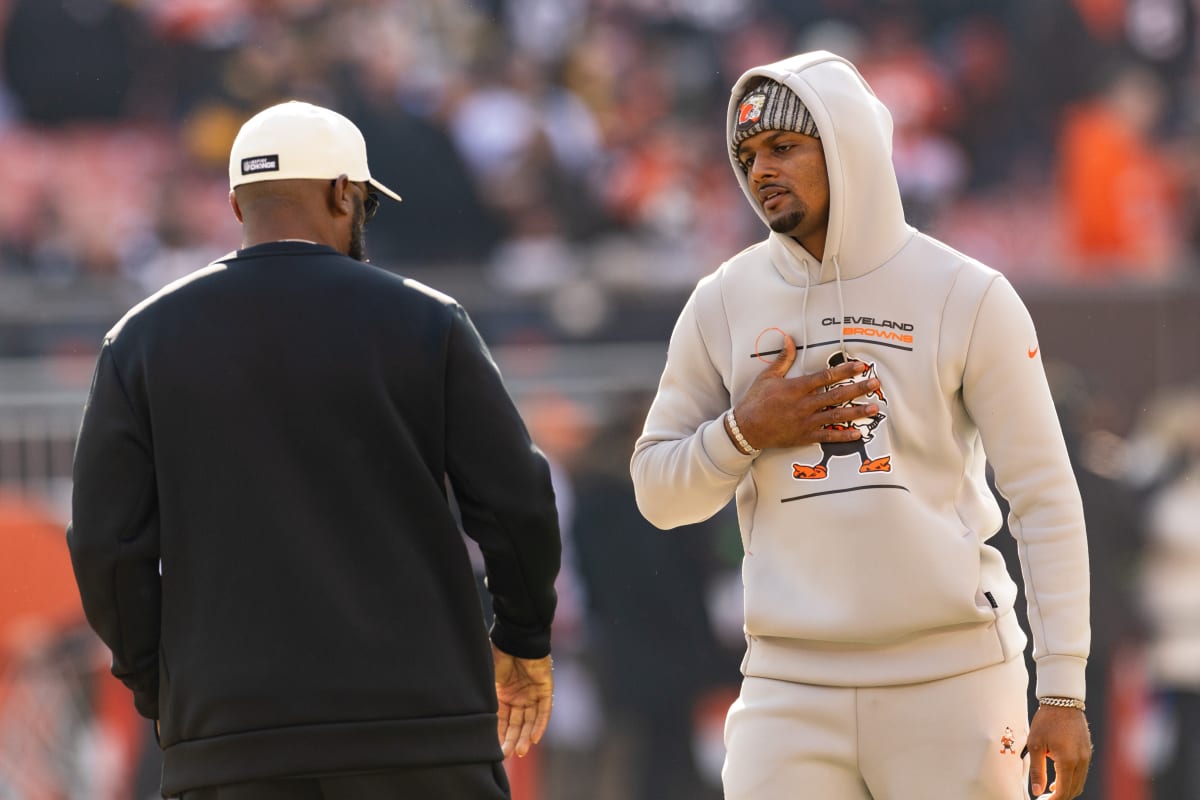 Watson has played 12 games for the Browns since they acquired him for three first-round picks and other draft capital from the Texans in March 2022. He owns an 8-4 record in that span and has completed 59.8 percent of his passes for 2,217 yards with 14 touchdowns and nine interceptions. He's also added 62 rushing attempts for 317 yards and two touchdowns on the ground.
Fifth-round rookie QB Dorian Thompson-Robinson stepped in for Watson in Cleveland's 13-10 win over the Steelers on Sunday and is expected to start again in Week 12 against the Broncos. The Browns also have P.J. Walker and Joe Flacco in their QB room and signed Flacco to their practice squad on Monday.