This is an archived article and the information in the article may be outdated. Please look at the time stamp on the story to see when it was last updated.
CLEVELAND – Richard Jefferson took to his favorite form of social media on Wednesday night to announce some big news.
He shared that he signed a 2-year deal with the Cleveland Cavaliers.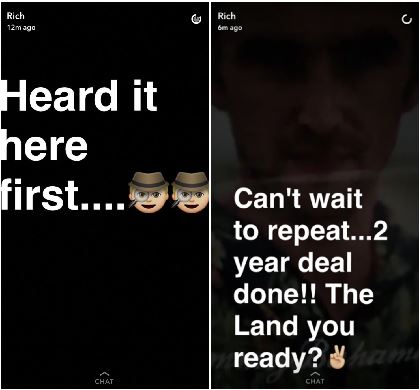 The deal has not been confirmed by the Cavaliers, but Fox 8 has reached out to them for comment.
After the Cleveland Cavaliers won the 2016 NBA Finals, Jefferson said he was retiring. But at the victory parade he told fans he would stick around another year.
Jefferson even included  Lil Kev  in the annoucement.
The joke about Lil Kev started earlier in the playoffs when Jefferson spotted a Tommy Bahama ad with a model who resembled Kevin Love.
The joke blossomed from there and Lil Kev became the team's unofficial mascot.
Throughout the playoffs, Jefferson has chronicled his and Lil Kev's shenanigans on his Snapchat, RJeff24.