This is an archived article and the information in the article may be outdated. Please look at the time stamp on the story to see when it was last updated.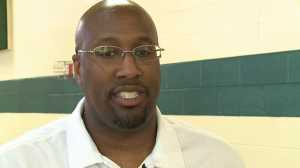 CLEVELAND–Mike Brown has been released as head coach of the Cleveland Cavaliers.
David Griffin has been named general manager. He's been acting general manager since February.
Those changes were announced Monday afternoon.
Dan Gilbert released a statement that said,  "Our ownership group is looking forward to David Griffin leading the basketball side of our business. We interviewed several strong candidates for the GM position including Griff. We chose David as our GM because we believe he is the best person to lead our franchise at this critical time and into the future. David brings over two decades of experience. He knows the ins and outs of this league as well as anyone and is also an outstanding talent evaluator.
More importantly, he is a General Manager who is aligned with our culture and philosophy which is the foundation of how we do business. David is not only passionate about his own job but also cares deeply about the success of everyone around him. His presence alone creates an infectious  positive environment with players, coaches, front office people and even our fan base. We already saw some progress in the short time David led our basketball side in the latter part of this past season. Clearly, we have substantial work ahead of us and I am confident that Griff will play an essential part of the growth and success of our organization."
As for Mike Brown: the Cavaliers said he finished the 2013-14 season with a 33-49 record and 10th place in the Eastern Conference. He also served as head coach of the Cavaliers from 2005-2010 and his life-time record with the Cavs was 305-187.
"This is a very tough business. It pains all of us here that we needed to make the difficult decision of releasing Mike Brown. Mike worked hard over this last season to move our team in the right direction. Although, there was some progress from our finish over the few prior seasons, we believe we need to head in a different direction. We wish Mike and his family nothing but the best," Gilbert said in a statement.
The Cavs said Griffin is leading an immediate search for the Cavaliers' new head coach.
Keep it to FOX 8 News and FOX8.com for new details.