This is an archived article and the information in the article may be outdated. Please look at the time stamp on the story to see when it was last updated.
CLEVELAND – The countdown is on until March Madness takes over downtown Cleveland.
The NCAA Division I Men's Basketball Sweet 16 gets underway Thursday night.
Fans will pour into area bars and restaurants.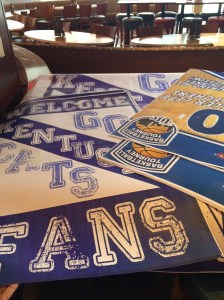 "We're expecting Kentucky fans all day.  We'll be open until 2 a.m. in the morning so that everyone can come in and celebrate the win," said Michael Grasso, general manager of Corner Alley.
"UK will be here in full force.  Around 5:30, we will have the entire marching band.  UK cheerleaders will be doing a pep rally here, as well," added Grasso.
And down the street, Notre Dame fans will head to Flannery's Pub.
"Notre Dame and Flannery's Pub.  It's kind of a perfect marriage.  Should be fun!" said Sean O'Donnell, general manager of Flannery's.
The official West Virgina University party is at Zocalo on East Fourth.
No official plans yet from Wichita State.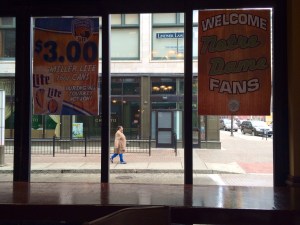 "It's kind of like Cavs opening day or when they went to the playoffs.  Everybody just kind of goes downtown to join the party or opening day for the Tribe.  It's the same kind of feel," said O'Donnell.
According to the Greater Cleveland Sports Commission, the city stands to make $8 to $10 million dollars due to the Sweet 16.
"It's the biggest we can go on the NCAA men's side because the men's Final Four would require a dome.  So, until they cover over Brown's stadium, we won't be doing that anytime soon.  But this is a great opportunity for us to shine on such a large scale," said Meredith Scerba with the Greater Cleveland Sports Commission.