This is an archived article and the information in the article may be outdated. Please look at the time stamp on the story to see when it was last updated.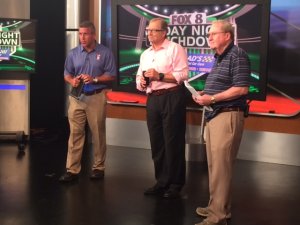 CLEVELAND– School is back in session. That means it's almost time for high school football.
Season 20 of FOX 8's Friday Night Touchdown begins on Aug. 26 at 11 p.m. Join John Telich, P.J. Ziegler and Dan Coughlin for the best high school football coverage in Northeast Ohio.
You can also find scores and highlights from your favorite teams on FOX8.com, along with live updates on our Facebook page.
Throughout the season, you'll want to check out our Friday Night Football page to vote for the Game of the Week.
More high school football stories here