This is an archived article and the information in the article may be outdated. Please look at the time stamp on the story to see when it was last updated.
CLEVELAND – "It is time to move on now but I really can't thank everyone in Cleveland enough for everything. Cleveland will always be a special p lace for me and a special chapter in my journey."
Now that the deal is done, and Matthew Dellavedova is officially a member of the Milwaukee Bucks, it's time to say our good-byes to one of our favorite guards and a member of our NBA Championship Cavaliers.
But first, Delly wanted to say good-bye as well. And in rather emotional and completely heartfelt letter to Cleveland, he reminisced about his three years here….and yes, said good-bye.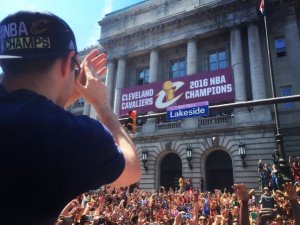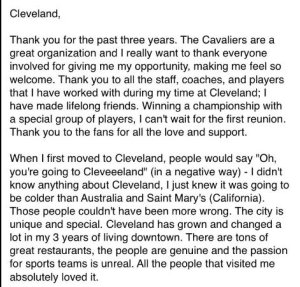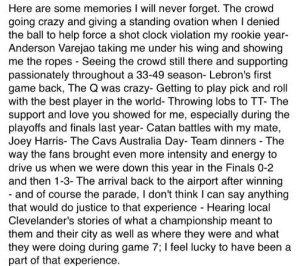 Right back at you, Delly. Good luck and we'll see you for that first reunion!