This is an archived article and the information in the article may be outdated. Please look at the time stamp on the story to see when it was last updated.
CLEVELAND– The Cleveland Cavaliers released updated logos for the team on Wednesday.
The collection will launch in the 2017-2018 and is part of a collaboration with Nike, which becomes the NBA's official uniform provider next season. The announcement comes weeks after the Cavs revealed the Goodyear Wingfoot logo will appear on jerseys.
The Cavaliers will continue using the "C-Sword" and "C" logos with the wine and gold. Black is a permanent addition to the team's color palette as a tribute to the uniforms worn in the historic Game 7 of the 2016 NBA Finals.
"While the foundation of the Cavaliers brand remains steeped in traditions that link generations of fans, it is important that our brand identity reflects who we are in the present and where we are going in the future," said Cavaliers CMO Tracy Marek in a news release on Wednesday.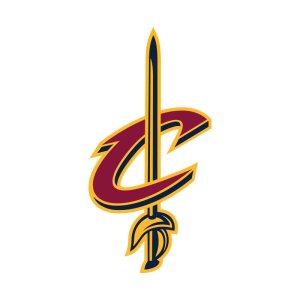 The C-Sword (Primary): The sword evokes the spirit of the resilience of Cleveland. Introduced in 2003, the C-Sword is the anchor to the Cavaliers' brand. It is one of the key symbols of the Cavaliers organization and serves as the iconic image of strength and dedication. This logo carries forward the previous Cavaliers' identity, undergoing two simple modifications: the subtle white accent in the hilt of the sword has been removed; and a consistent gold outline has been added around the sword.
The "C": The "C" stands for something bigger than the Cavaliers. It stands for Cleveland – a city united. The "C" also represents the Cavaliers commitment to champion our hometown both on and off the court. The "C" now officially joins the Cavaliers logo collection. The "C" has been used at center court at Quicken Loans Arena for each of the past four seasons and continues to gain popularity.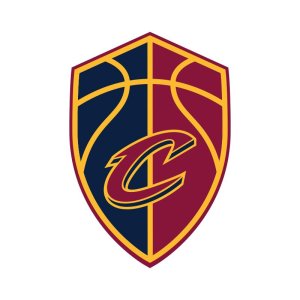 The Shield (Secondary): The Shield represents the Cavaliers commitment to Defend the Land. The shield evokes the spirit of a modern defender. Introduction of the shield also represents the mark of a crusader, and the tool of a defender. The Shield is a direct nod to the most faithful and passionate of Cavaliers fans, including members of Wine & Gold United, who stand together in loyalty and support of the Cavaliers and are symbolic of the "All for One. One for All." mindset and spirit.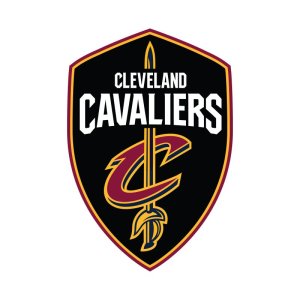 The Shield (Global): The new global logo merges elements from across the logo suite into one united logo to capture Cleveland's emergence and the Cavaliers prominent brand presence within the international marketplace.
More stories on the Cleveland Cavaliers here