This is an archived article and the information in the article may be outdated. Please look at the time stamp on the story to see when it was last updated.
BEREA, Ohio– The Cleveland Browns are rolling out a new slogan for the 2018 season.
Signs around the training facility in Berea read, "Welcome to the Hardland of America." Yes, that's Hardland, not Heartland.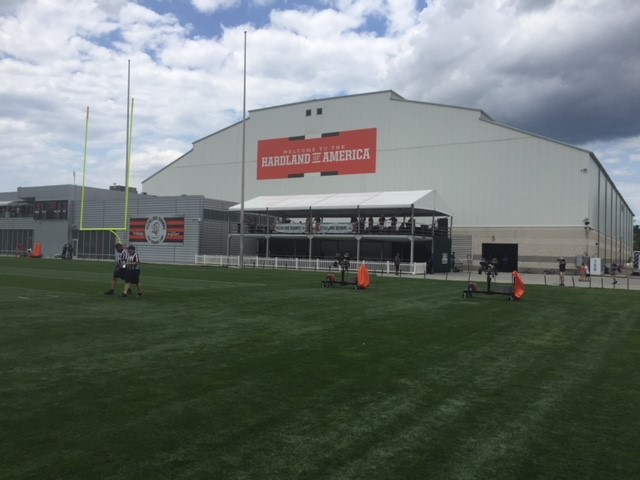 It makes sense the team would want to distance itself from its winless season last year and the slogan "United By Stripes." It's a very different team with the addition of key veterans, like Tyrod Taylor and Jarvis Landry, and first-round draft picks Baker Mayfield and Denzel Ward.
Perhaps the "Hardland" is a nod to the Browns being the focus of HBO's "Hard Knocks" or the ads for HARD beverages found around camp.
More stories on the Cleveland Browns here