This is an archived article and the information in the article may be outdated. Please look at the time stamp on the story to see when it was last updated.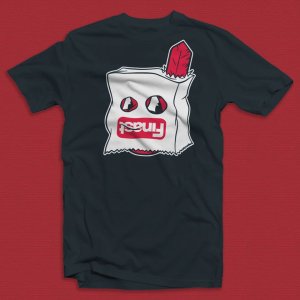 CLEVELAND– Is that you, Chief Wahoo?
Willoughby native John Pope designed a new shirt, which shows Wahoo with a grocery bag over his head. They are available online for $25 and gaining popularity.
In January, the Indians announced they will be removing Wahoo from uniform sleeves and caps for the 2019 season.
"I figured he might want to keep a low profile for his last year in Cleveland," Pope said.
The designer said the response has been pretty overwhelming.
"We've got a lot of shirts to print this weekend and I'm making sure to keep to my promise of getting them to everyone before the home opener," Pope said.
Pope, a Kent State graduate, now lives in Kentucky, where he owns a design and print business.
The Indians opened the season Thursday night with a loss to the Mariners. The home opener is Friday, April 6 against the Royals.
More stories on the Cleveland Indians here