This is an archived article and the information in the article may be outdated. Please look at the time stamp on the story to see when it was last updated.
CLEVELAND– Cavaliers guard Iman Shumpert was arrested along a Georgia highway on suspicion of driving under the influence, the team announced on Friday.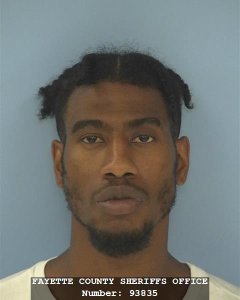 Shumpert was pulled over in Fayette County outside of Atlanta for a lane violation, the Cavaliers said. It happened just before midnight on Aug. 10. He faces charges for DUI, possession of marijuana and failure to maintain lane.
According to the Fayette County Sheriff's Office report, the officer noticed a strong smell of marijuana and Shumpert's eyes were bloodshot. When asked about the last time he smoked pot, the Cavs guard told police, "I just left my homegirl's house," the report said.
He failed a field sobriety test and kept telling the officer he just worked out, the police report said. He was asked to submit to a blood test and at first, agreed.
"Mr. Shumpert advised that he did not want to take the test if he had to go to the hospital. I informed him that he was not responsible for paying for the blood test. He advised that he did not want to because people would recognize him and it would cause a scene. He maintained that he was now going to refuse the test," the report said. He was taken to the Fayette County Jail and his father came to get the car.
Shumpert was driving a rental. Police found a jar of marijuana and bags of cigars in the car.
The team released the following statement:
"The Cavaliers have discussed the situation with Iman and will monitor the progression of the pending case. A court date has not been set at this point, and neither Iman or the team will have any additional comments while the matter progresses through the legal process."
Shumpert signed with the Cavaliers in 2014. He averaged 5.8 points per game during the Cavs championship season.
Shumpert made headlines when he delivered his own baby. On Dec. 16, fiancée Teyana Taylor went into early labor and gave birth to the couple's first child together at their home.  Shumpert delivered the baby girl, Iman Tayla Shumpert Jr., and tied the umbilical cord with a set of headphones.