This is an archived article and the information in the article may be outdated. Please look at the time stamp on the story to see when it was last updated.
BEREA, Ohio– If you're looking for the address of the Cleveland Browns training facility, you won't find it on Google Maps. But you will see the Cleveland Clowns.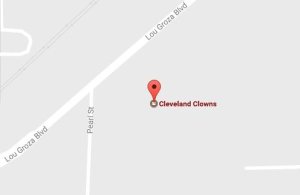 Someone changed the name of the corporate offices of the one-win team to the Cleveland Clowns. The name change was there for much of Monday morning.
The Browns wrapped up their season on Sunday with an overtime loss to the Steelers. Their only win of the season came against the Charges.
More stories on the Cleveland Browns here