This is an archived article and the information in the article may be outdated. Please look at the time stamp on the story to see when it was last updated.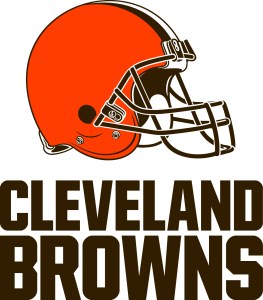 BEREA, OH – It took just about 6 hours for the Browns to fill Ohio Stadium for their 2015 Orange & Brown intrasquad scrimmage in August.
That means that the Horseshoe will be filled with 60,000 fans on Friday August 7th – all there to see their favorite players scrimmage against each other as the team gets ready for the 2015 season.
The scrimmage is free, but fans had to get tickets to attend. Season tickets holders were given the chance to register for tickets last week, and at 10 a.m. today, the rest of the tickets were made available for the general  public. By 4 p.m., all 60,000 were gone. (The Browns and Ohio State capped attendance at 60,000 to make it a more fan friendly event.)
Brown's president Alec Scheiner was excited about the response, saying, "We have received incredibly positive feedback from our fans since announcing the Orange & Brown Scrimmage in Columbus, and the great response we received today further shows that this will be a special event for our team and the Dawg Pound…."
Head coach Mike Pettine says the team is excited about the scrimmage. "Ohio Stadium will provide a great atmosphere for our team to compete, and I'm confident our players and fans will enjoy the experience."
The fun kicks off outside St. John Arena at 4 p.m., with a Dawg Pound Drive festival and players will be staying around after the game to sign autographs.
If you still want to try to get tickets, the Browns have started a waiting list. You can click here to sign up.