This is an archived article and the information in the article may be outdated. Please look at the time stamp on the story to see when it was last updated.
CLEVELAND– Thirty Cleveland Browns players will show support for their favorite charities through the NFL's "My Cause, My Cleats" campaign.
Now in its third year, the program gives players an opportunity to raise awareness by wearing decorative cleats during weeks 13 to 15 of the season. More than 800 will participate across the league.
The shoes will be put up for auction at NFL Auctions with 100 percent of the proceeds going to the players' charity of choice.
Here's a look at what the Browns will have on their cleats:
LB Genard Avery
Boys & Girls Club of North Mississippi
Avery chose to support the Boys & Girls Club of North Mississippi due to the organization's ability to provide safe learning spaces for youth. Avery recognizes that the clubs may be the only source of leadership for young boys and girls who can benefit from strong role models in positive environments.
WR Antonio Callaway
American Cancer Society
Callaway has a personal connection to the disease. The American Cancer Society is a global grassroots force of nearly 2 million volunteers dedicated to saving lives, celebrating lives and leading the fight for a world without cancer.
DB T.J. Carrie
Heart disease/TJ Carrie Foundation
The TJ Carrie Foundation was established in 2016 with the mission to help youth discover their greatness through health, education and community programs and events.
TE Orson Charles
Single parenting, Dominica relief efforts/The City Mission: Laura's Home, UNICEF
DL Trevon Coley
Anger management
LB Jamie Collins Sr.
Heart disease/University Hospitals
Collins' family members have been affected by heart disease, including the loss of individuals in his immediate family. Founded in 1866, University Hospitals serves the needs of patients through an integrated network of 18 hospitals, more than 40 outpatient health centers and 200 physician offices in 15 counties throughout northern Ohio.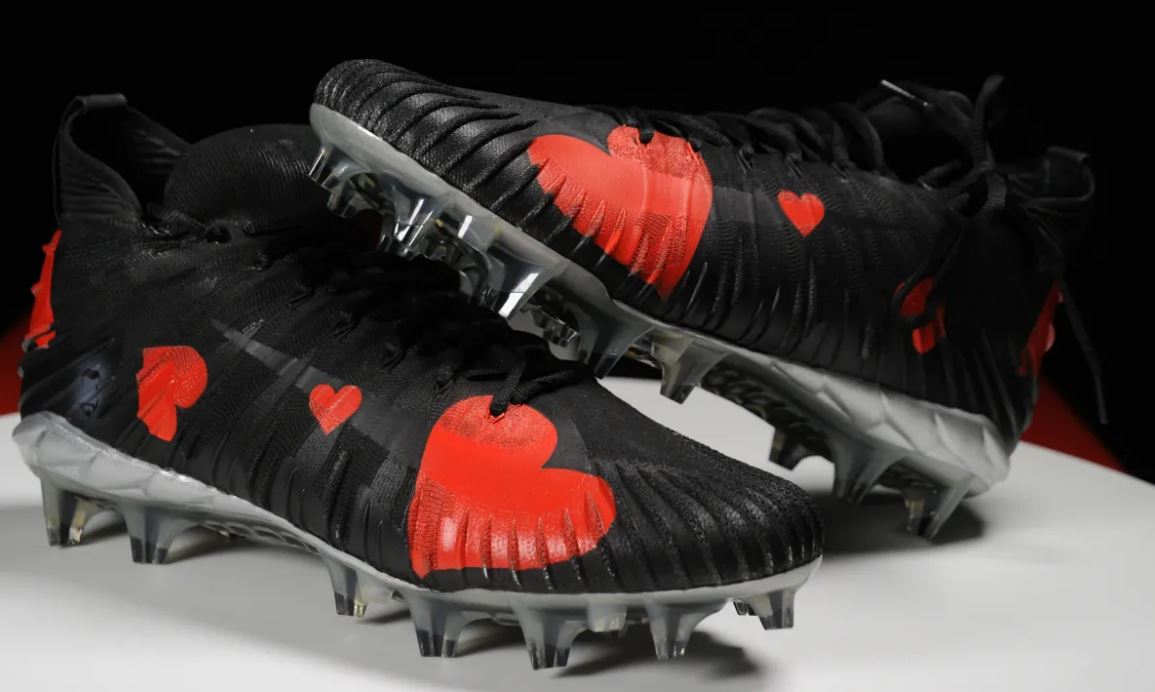 DL Carl Davis
Community revitalization/Trenchwork Foundation
Established by Davis to support his hometown, the Trenchwork Foundation is committed to healthy living, education and community redevelopment and aims to revitalize Detroit's toughest areas into a thriving community full of opportunities.
DB E.J. Gaines
Multiple sclerosis
DL Myles Garrett
Multiple sclerosis
Garrett's grandmother, Pauline White Johnson, was diagnosed with and affected by multiple sclerosis.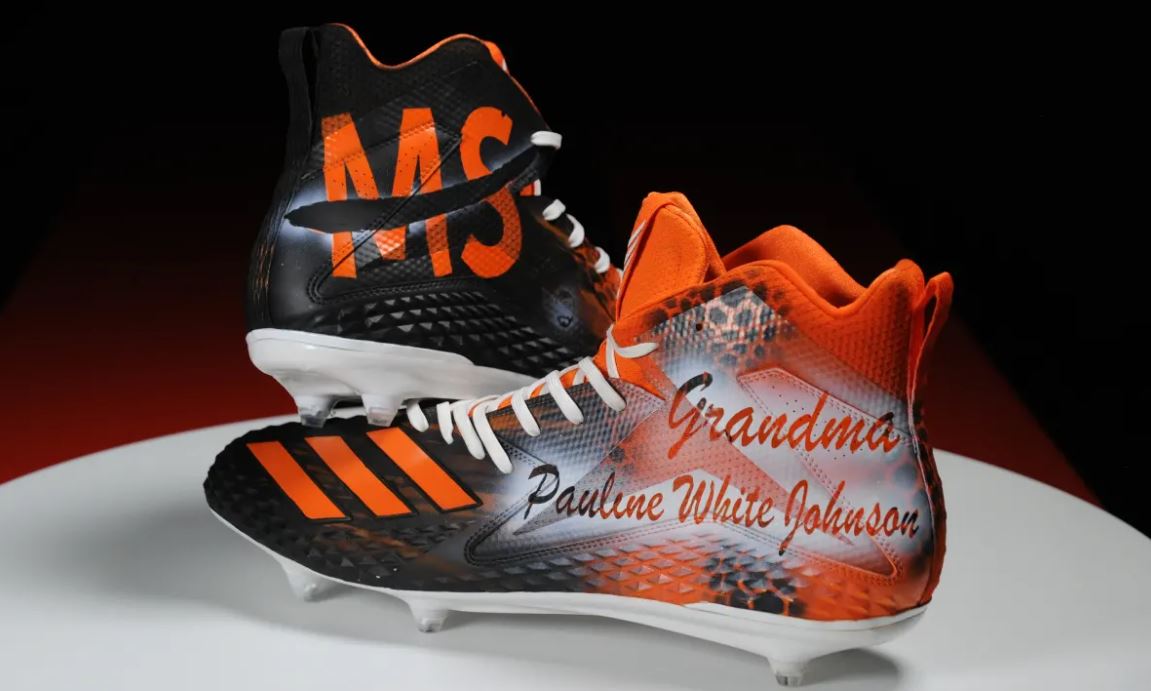 OL Desmond Harrison
Kidney and colon cancer
Harrison has relatives who have been impacted by kidney and colon cancer.
WR Rashard Higgins
Animal cruelty/Mesquite Animal Pawtners
Higgins, who became a dog (Astro) owner this season, is supporting Mesquite Animal Pawtners, a non-profit in Mesquite, Texas that helps animals both in and out of the shelter.
LB D'Juan Hines
Education, low income families
OL Chris Hubbard
NAMI
Hubbard is a strong advocate for mental health resources and awareness. The National Alliance on Mental Illness (NAMI), the nation's largest grassroots mental health organization, is dedicated to building better lives for the millions of Americans affected by mental illness.
RB Duke Johnson Jr.
Anger management/RAKE, Women Facing Their Future
Johnson believes in displaying kindness to others and that giving back should be an important piece of everyone's daily lifestyle, emphasizing that people should give what they can and expect nothing in return.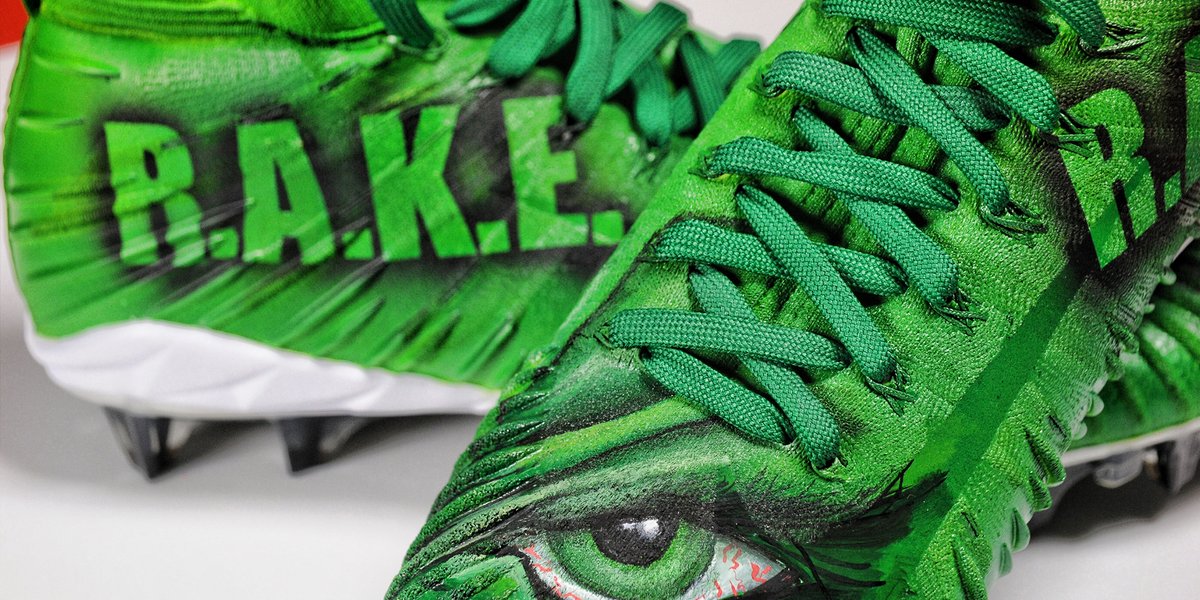 LB Christian Kirksey
Anti-bullying
Kirksey was inspired to raise awareness for ant-bullying efforts to support someone from his hometown who has been subject to bullying.
WR Jarvis Landry
Cystic Fibrosis Foundation
One of Landry's close high school friends had CF, resulting in Landry closely seeing and understanding the effects of the disease. The mission of the Cystic Fibrosis Foundation is to CF and to provide all people with the disease the opportunity to lead full, productive lives by funding research and drug development, promoting individualized treatment, and ensuring access to high-quality, specialized care.
QB Baker Mayfield
Special Olympics, Providence House
The mission of Special Olympics Ohio is to provide year-round sports training and competition in a variety of Olympic-type sports for children and adults with intellectual disabilities, giving them continuing opportunities to develop physical fitness, demonstrate courage, experience joy, and participate in a sharing of gifts, skills, and friendship with their families, other Special Olympics athletes, and the community. Providence House protects at-risk children and supports families through crisis, strengthening communities to end child abuse and neglect.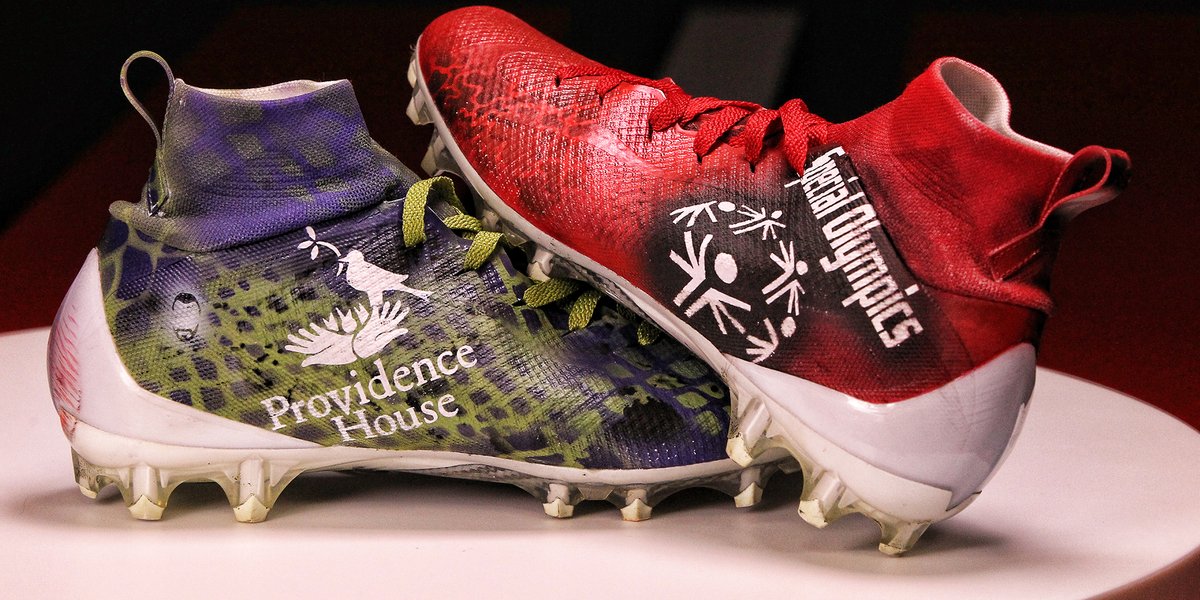 TE David Njoku
Hands Against Hunger
Hands Against Hunger works to provide thousands of meals daily to children in need throughout the world, including Africa.
DL Emmanuel Ogbah
Prostate Cancer Foundation
Ogbah's family has been impacted by prostate cancer. The Prostate Cancer Foundation is the world's leading philanthropic organization dedicated to the research and eradication of prostate cancer.
DL Larry Ogunjobi
Childhood obesity/American Heart Association
Prior to starting his football career in high school, Ogunjobi personally struggled with his weight and ultimately lost more than 100 pounds.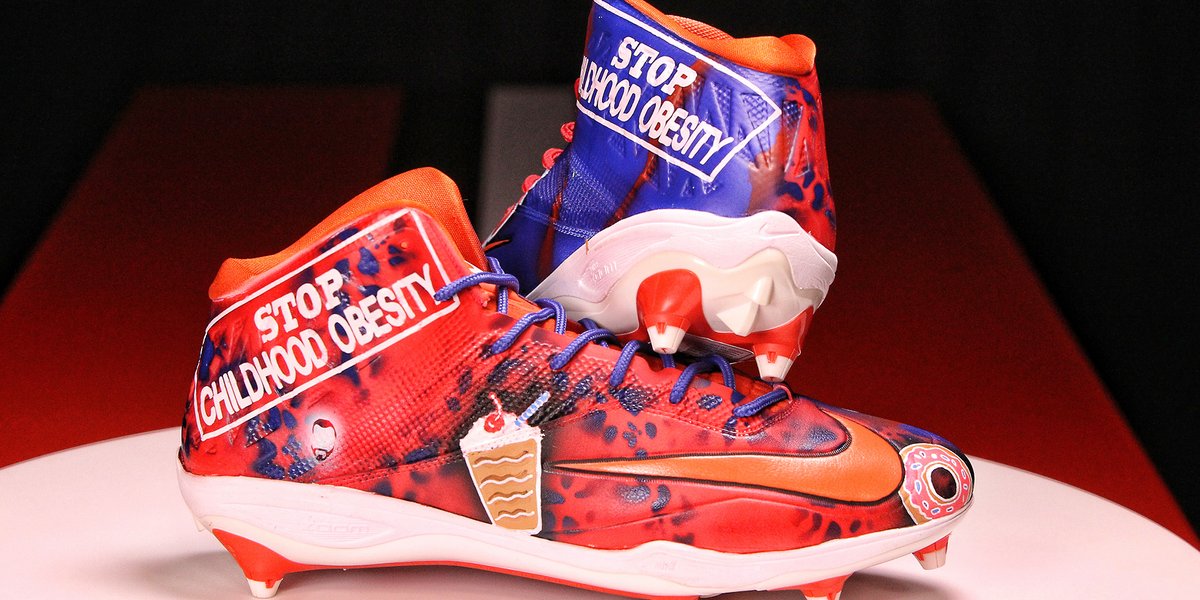 DB Damarious Randall
The Stuttering Association for the Young
The Stuttering Association for the Young is a national non-profit organization that empowers, educates, and supports young people who stutter and the world that surrounds them.
OL Greg Robinson
Alcohol and substance abuse/Recovery Resources
Recovery Resources is a non-profit community-based behavioral healthcare organization that helps people triumph over mental illness, alcoholism, drug and other addictions.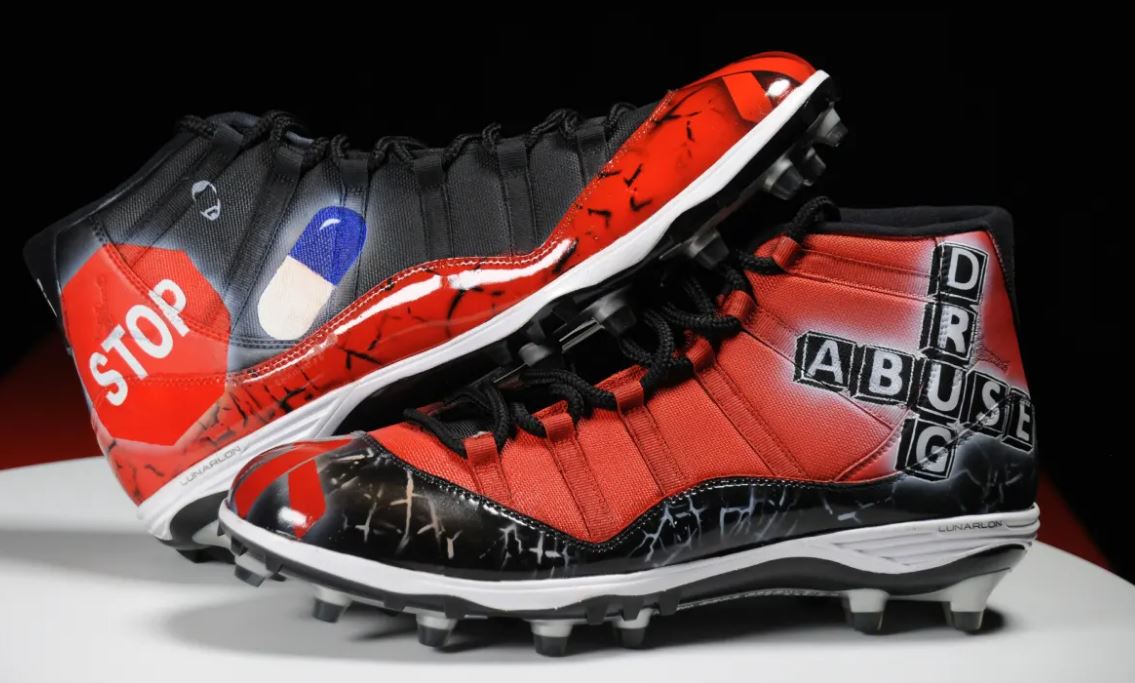 LB Joe Schobert
UH Rainbow Babies & Children's Hospital
Internationally renowned, UH Rainbow Babies & Children's Hospital is a full-service children's hospital and pediatric academic medical center with experts in 16 medical divisions and 11 surgical specialties who offer nationally ranked care not available at other institutions in the region, including a center dedicated to adolescent and young adult cancer treatment and Northeast Ohio's only single-site provider of advanced maternal fetal medicine and neonatology services.
DL Chris Smith
Chris' Closet
Launched by Smith, Chris' Closet has a vision that youth working together with the community can overcome fragile beginnings to pave the way for success in high school and beyond by inspiring professional and deliberate personal presentation, confidence and hope for the future.
WR Rod Streater
Breast cancer/American Cancer Society
Streater's grandmother and mother passed away from the disease. The American Cancer Society is a global grassroots force of nearly 2 million volunteers dedicated to saving lives, celebrating lives and leading the fight for a world without cancer.
QB Tyrod Taylor
Education/Tyrod Taylor Foundation
The mission of the Tyrod Taylor Foundation is to support positive advancements in the lives of youth in underserved communities through the lens of education.
DL Chad Thomas
The American Foundation For Suicide Prevention
The American Foundation for Suicide Prevention is the nation's largest non-profit dedicated to saving lives and bringing hope to those affected by suicide.
DB Denzel Ward
Heart health, Make Them Know Your Name
Ward's father, Paul G. Ward Jr., passed away due to cardiac arrest that ultimately could have been prevented with earlier detection and intervention. "Make Them Know Your Name" is a mantra for Ward both on and off the field, inspired by his father.
OL Earl Watford
Safe water accessibility/Water.org
Water.org is an international non-profit that breaks down barriers that separate people from access to safe water and sanitation.
DL Anthony Zettel
Shriners Hospital for Children
Shriners Hospital for Children is focused on transforming children's lives by providing exceptional healthcare through innovative research in a patient and family-centered environment.
More stories on the Cleveland Browns here