This is an archived article and the information in the article may be outdated. Please look at the time stamp on the story to see when it was last updated.
The evidence from studies is undeniable: Exercise is good for you. Not only does it help you live a better, happier life, it can help you live longer. In short, the human body functions best when movement and muscle engagement are part of your daily routine.
Judd NeSmith, founder of Serious Fitness and BestReviews fitness expert, said the heart is the body's most important muscle, which is why it is essential to have regular cardio workouts.
In this article: NordicTrack T Series Treadmill, Schwinn Fitness Airdyne Bike Series and Concept2 Model D Indoor Rowing Machine.
Why it's important to keep your heart healthy
"Heart health means improved blood flow, which will help you lower your blood pressure," NeSmith said. "It will also help you increase blood flow from your heart, which can help you improve your cognitive functioning as you get older. A healthy heart can help decrease the risk of stroke and lower cholesterol."
And, NeSmith said, "If you become consistent with a weekly cardiovascular routine — doing it for at least three or four days a week — you are going to have a lower resting heart rate. This means you're probably going to increase your longevity. Also, the less your heart has to be working while you are resting, the healthier you are going to be."
The Centers for Disease Control and Prevention agrees: "Regular physical activity is one of the most important things you can do for your health. Being physically active can improve your brain health, help manage weight, reduce the risk of disease, strengthen bones and muscles, and improve your ability to do everyday activities."
Risks of a sedentary lifestyle
"Sedentary behaviors have wide-ranging adverse impacts on the human body," the Korean Journal of Family Medicine reports. In short, a sedentary lifestyle not only means decreased physical activity, but your body's chemical reactions follow suit. You get more fatty tissue and chronic inflammation, and your risk factors for numerous diseases increase.
So even if you have no interest in becoming athletic, you owe it to yourself to engage in cardiovascular exercise to have the best life possible.
Best cardio equipment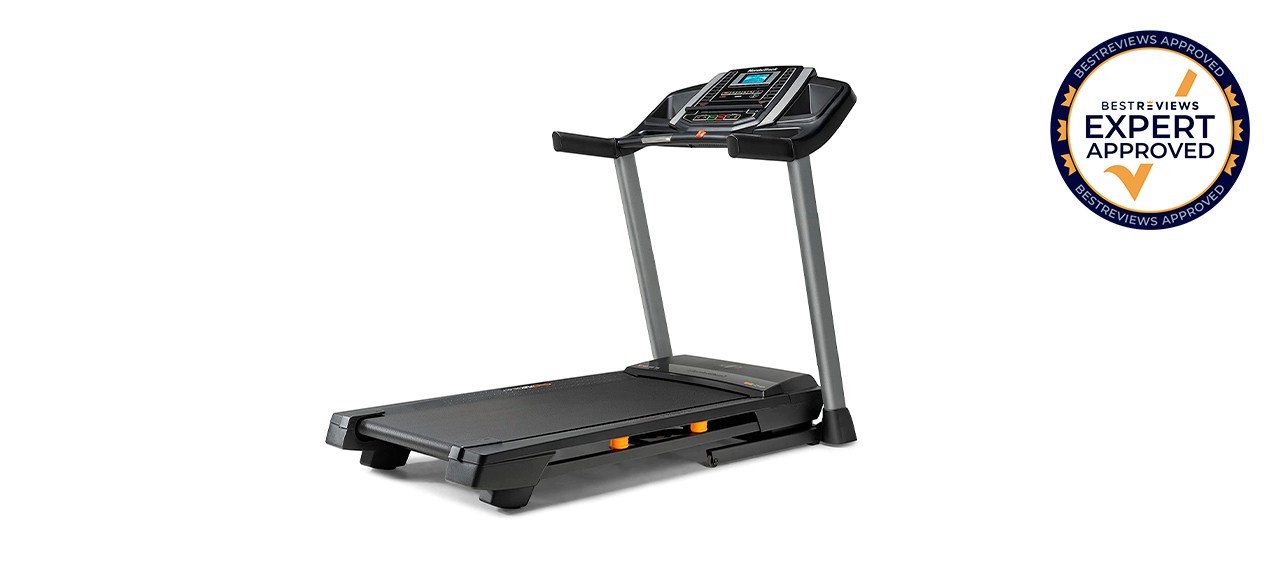 NordicTrack T Series Treadmill
"I love treadmills," NeSmith said. "Especially during the colder months, or even in the warmer months when it's raining outside." They're "ideal for walkers, joggers and runners," he said, and good from beginners to experienced athletes. BestReviews found this NordicTrack treadmill the top product in the category, saying it's "a feature-packed, high-end treadmill with a reasonable price tag."
Sold by Amazon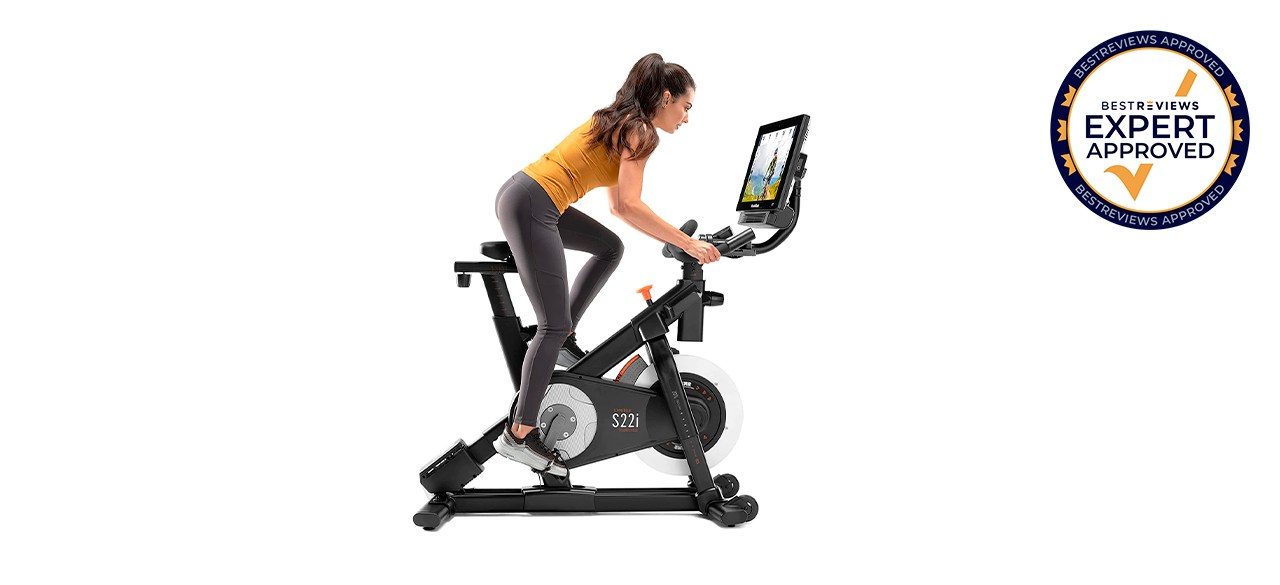 NordicTrack Commercial Studio Cycle
NeSmith is also a fan of exercise bikes. This one from NordicTrack is the knd most people are familiar with because you see them in spin classes. Designed for longer bouts of cardio, anywhere from 20 minutes to an hour, it includes several options, such as a rotating touchscreen and an automatic trainer, that make it a luxury workout.
Sold by Amazon and Dick's Sporting Goods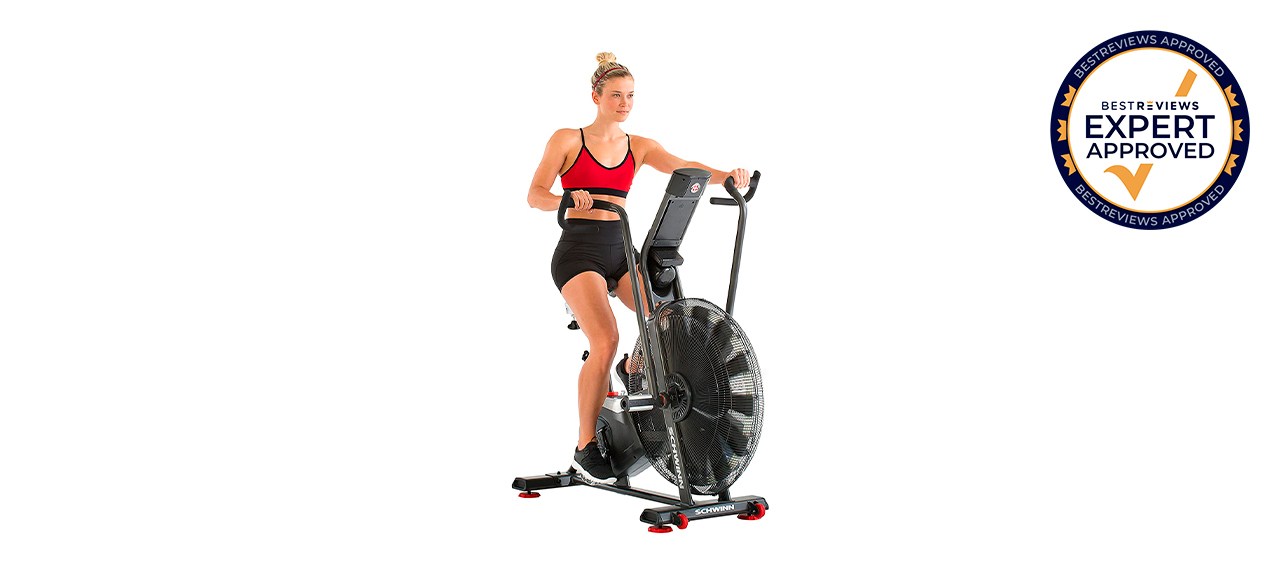 Fan bikes are immediately identifiable because instead of a front wheel, they have a huge fan that produces resistance — the faster you pedal, the greater the resistance. NeSmith said these types of bikes are all the rage in gyms and excellent for cardio. This model from Schwinn is optimized for high resistance and low noise.
Sold by Amazon and Dick's Sporting Goods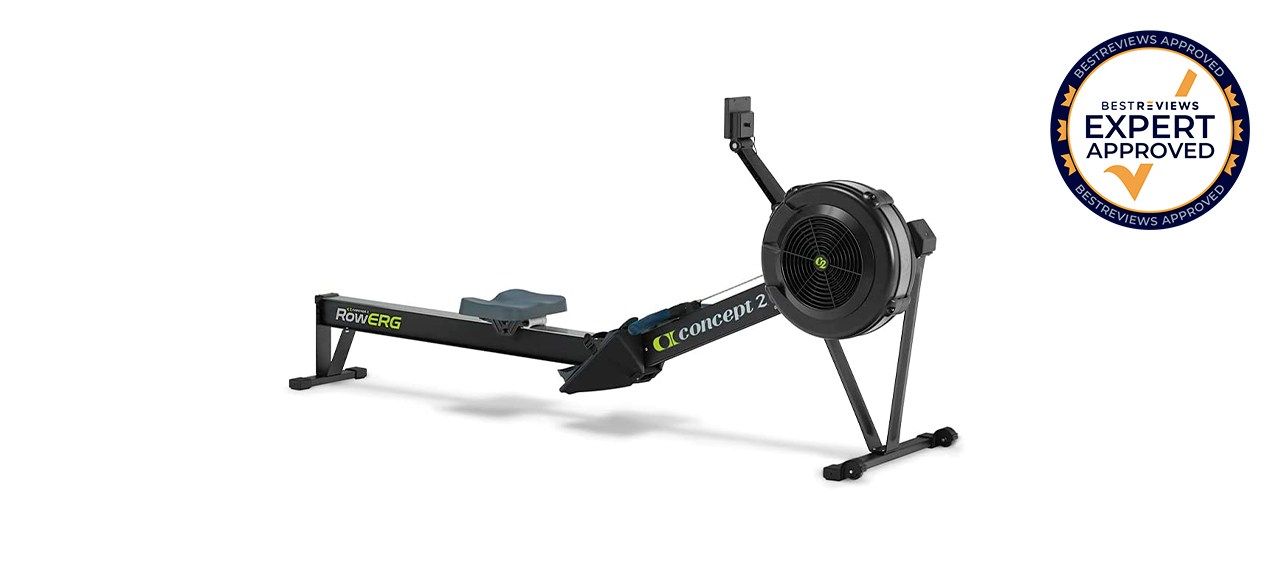 Concept2 Model D Indoor Rowing Machine
"I am a big fan of rowing machines," NeSmith said. "My favorite brand is the Concept2 rower. This machine is another great piece of cardiovascular equipment that can be used for longer bouts of cardiovascular exercise. However, if you prefer, you can use it for shorter, high-intensity blasts for interval training."
Sold by Amazon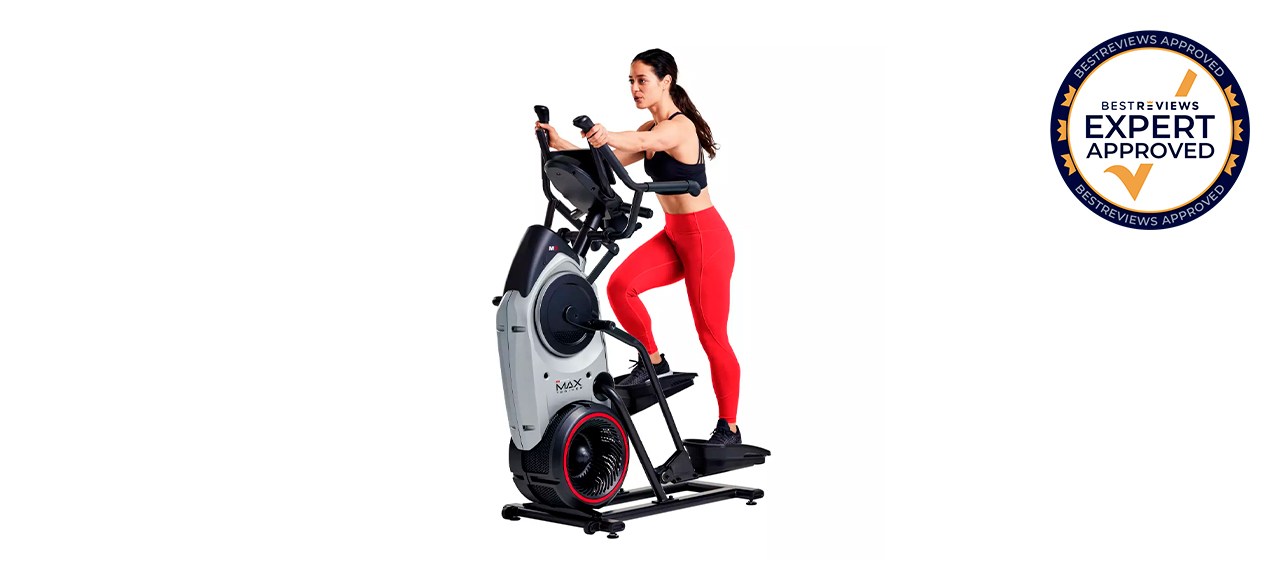 NeSmith said not to forget ellipticals. These low-impact machines are suitable for beginners, but you can up the intensity as you develop more strength and stamina. This one from Bowflex has a compact design to fit more easily in homes. It offers 16 levels of resistance and delivers a full-body workout.
Sold by Dick's Sporting Goods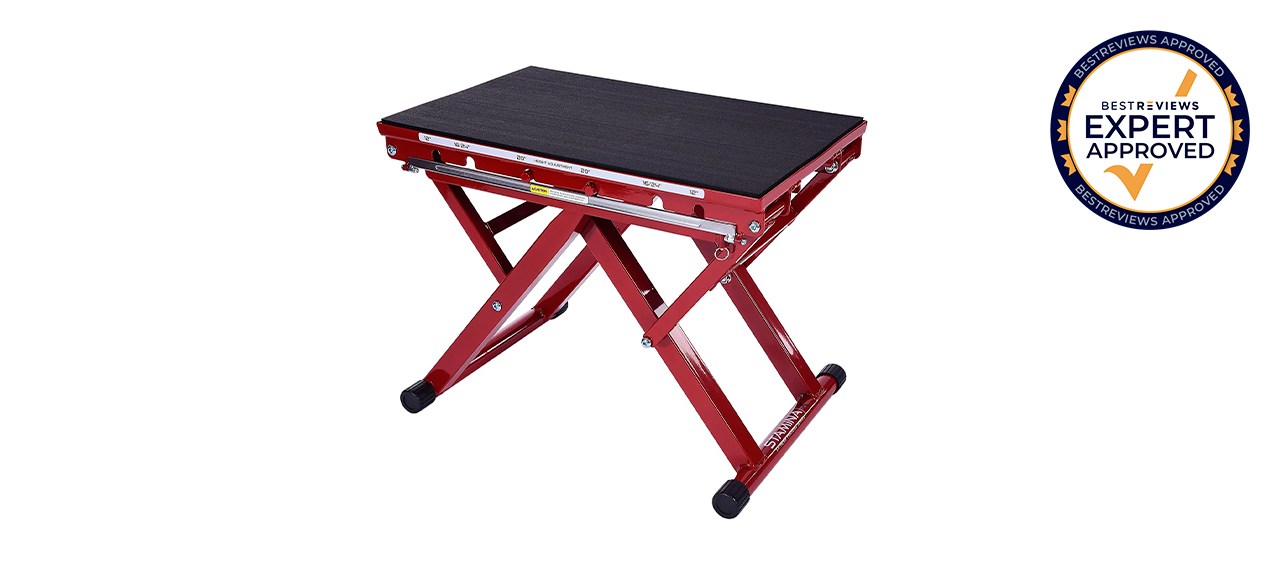 Stamina X Adjustable Height Plyo Box
"A lot of us sit for a living," NeSmith said. "Then we go to work out, and we sit down on a piece of equipment. Don't get me wrong, I'm a huge fan of exercise bikes. However, I'm also a fan of people exercising while they are upright." A stair climber or stepping platform, he said, gives you cardiovascular exercise while developing better balance and a stronger core. The Stamina X is an excellent option because it can be set to 12-, 16-, 20- and 24-inch heights.
Sold by Amazon and Dick's Sporting Goods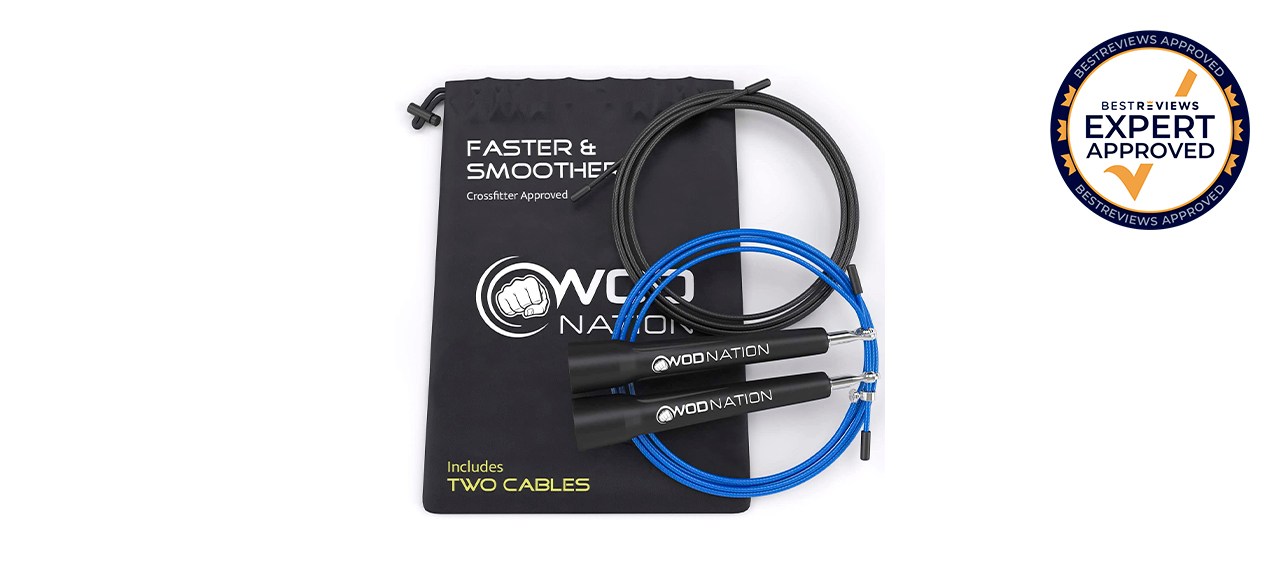 "Jumping rope is one of the more efficient ways to burn a lot of calories," NeSmith said. "A lot of my clients will jump rope for 30 seconds to a minute and then rest for that same amount of time, and repeat that sequence for five or 10 sets, and they get a phenomenal caloric burn. It also improves their heart health." This one, lightweight and with ergonomic handles, is BestReviews pick as "Best of the Best" jump rope.
Sold by Amazon
Other exercise gear worth checking out
Cardio gear picked by the BestReviews staff include these:
Want to shop the best products at the best prices? Check out Daily Deals from BestReviews.
Sign up here to receive the BestReviews weekly newsletter for useful advice on new products and noteworthy deals.
Allen Foster writes for BestReviews. BestReviews has helped millions of consumers simplify their purchasing decisions, saving them time and money.
BestReviews spends thousands of hours researching, analyzing, and testing products to recommend the best picks for most consumers.
Copyright 2023 BestReviews, a Nexstar company. All rights reserved.