This is an archived article and the information in the article may be outdated. Please look at the time stamp on the story to see when it was last updated.
What is the best aquarium gravel?
When you look at an aquarium, fish may be the first thing your eyes are drawn to, but the backdrop of the aquarium makes a difference. The materials used on the bottom of the aquarium establish an aquatic floor that enhances the aquarium's look and impacts the fish's health.
Aquarium gravel is comprised of small pebbles that come in a wide variety of shapes and colors. Gravel is versatile and durable, allowing your artistic side to creatively design the bottom of your aquarium. For its propensity to promote plant life in the tank, the best aquarium gravel is SeaChem Flourite Black Clay Gravel.
What to know before you buy aquarium gravel
Do you need aquarium gravel?
The material on the bottom of an aquarium is called the substrate. It can be gravel, pebbles, sand or soil. Gravel offers some advantages. The biggest benefit is that aquarium gravel houses bacteria that break down fish urine and waste. It also provides a base for live plants that add oxygen to the tank. Gravel comes in just about every color, so you can make your aquarium look the way you want it to.
What are you putting in your aquarium?
Certain types of fish and snails scavenge through gravel, while others, like goldfish, can accidentally get a piece of gravel stuck in their mouth. Use rounded gravel with most fish. You can use larger gravel pieces with bigger fish or turtles.
Plants do best with smaller gravel to anchor them. Larger pieces of gravel can hurt plant stems. There are even "activated" gravels that have nutrients built in to promote healthy plant life.
How much gravel should you put in your aquarium?
Deeper is not always better. If your gravel layer is too thick, it can actually produce anaerobic bacteria that stunt root growth in plants and create hydrogen sulfide gas pockets in the water. Two inches is sufficient for 55-gallon tanks and smaller. Three inches is recommended for aquariums larger than 55 gallons.
The key to keeping trapped debris from blowing around your tank is to vacuum the top two inches of gravel periodically. Don't vacuum all the way to the bottom, as this will stir up everything caught in the gravel. Occasionally take all the gravel out and clean it, but make sure you have a safe place to house your fish until you can return them to their home.
What to look for in aquarium gravel
Polymer seal
The dyes used to make colored gravel can bleed into the tank and harm fish. Look for gravel with a polymer seal to keep the dye from leaking and protect all the aquatic life in your tank.
Size
There are large and small gravels. Large gravel leaves a lot of room for food and debris to gather and eventually become toxic to fish. Small gravel looks more like a seafloor, but over time the pieces can clump together and decrease the amount of oxygen in that location. Gravel should be shifted from time to time to break up these clumps.
Color
Many gravel colors are available for those who want to be creative and artistic. Remember to use polymer-sealed gravel to keep the dye from bleeding. Aquarists recommend using neutral-colored gravel. It looks more like what fish would actually be swimming over in nature, plus there is no dye to worry about.
How much you can expect to spend on aquarium gravel
Most aquarium gravel is sold in 5-pound bags. Smaller bags are available for smaller aquariums, but 5 pounds is the standard.
Inexpensive aquarium gravel is priced between $1 to $2 per pound. Most gravel in this price range is artificially colored and small, and it may have dyes that bleed into the water.
Medium-priced gravel costs between $2 to $4 per pound. Natural-colored gravel is available in this price range that has been sealed for protection.
Expensive gravel is priced between $4 to $6 per pound. Gravel for saltwater tanks and ornamental polished gravels are included in this price range.
Aquarium gravel FAQ
Are gravel vacuums a good investment?
A. You should clean aquarium gravel weekly. A gravel vacuum makes the chore easy. It creates a column of moving water that siphons out dirt and debris. Gravel vacuums are relatively inexpensive, costing between $10 to $30.
What if my fish has a piece of gravel stuck in its mouth?
A. If the fish is still swimming normally and opening its mouth, wait to see if the pebble dislodges. If the fish is sitting on the bottom of your tank, it has probably given up. Scoop up the fish in a net and gently hold it with the net still around it, keeping its fins below the water surface. Lift its head out of the water and use tweezers to gently remove the pebble. You may want another person to assist if available.
What is the best aquarium gravel to buy?
Top aquarium gravel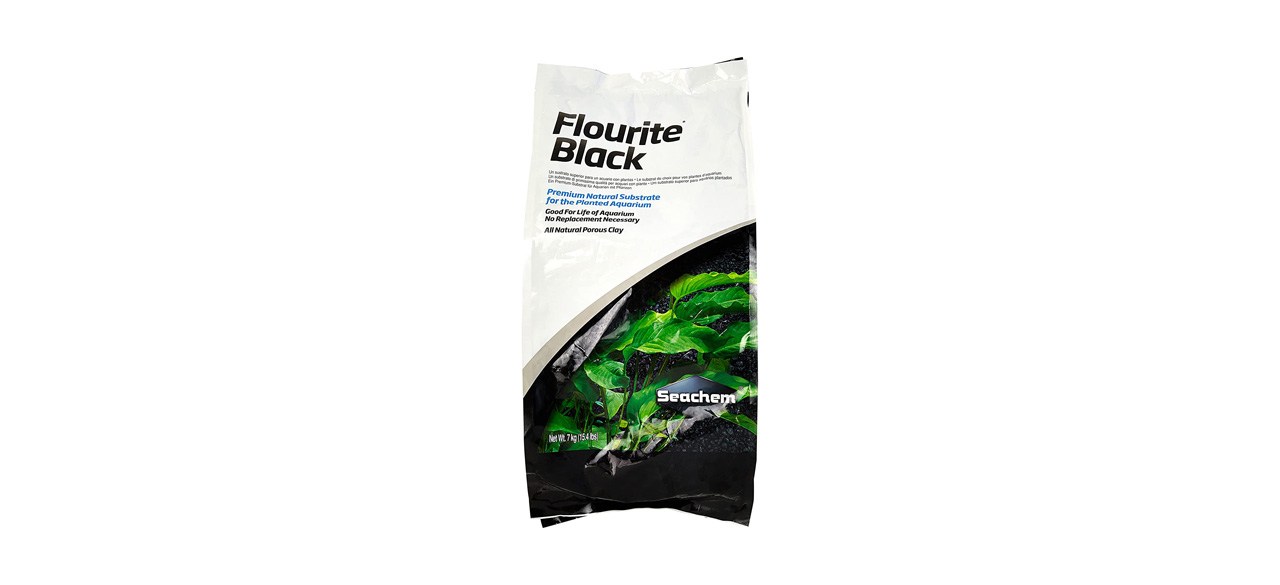 SeaChem Flourite Black Clay Gravel
What you need to know: This gravel is ideal for freshwater tanks and promotes freshwater plant life.
What you'll love: It is best used by itself but can be mixed with other gravel. It is not chemically treated and won't affect the pH balance in your tank. It works under gravel filters and won't decompose.
What you should consider: There may be a cloudy residue at first, but it can be controlled with proper filtration.
Where to buy: Sold by Amazon
Top aquarium gravel for the money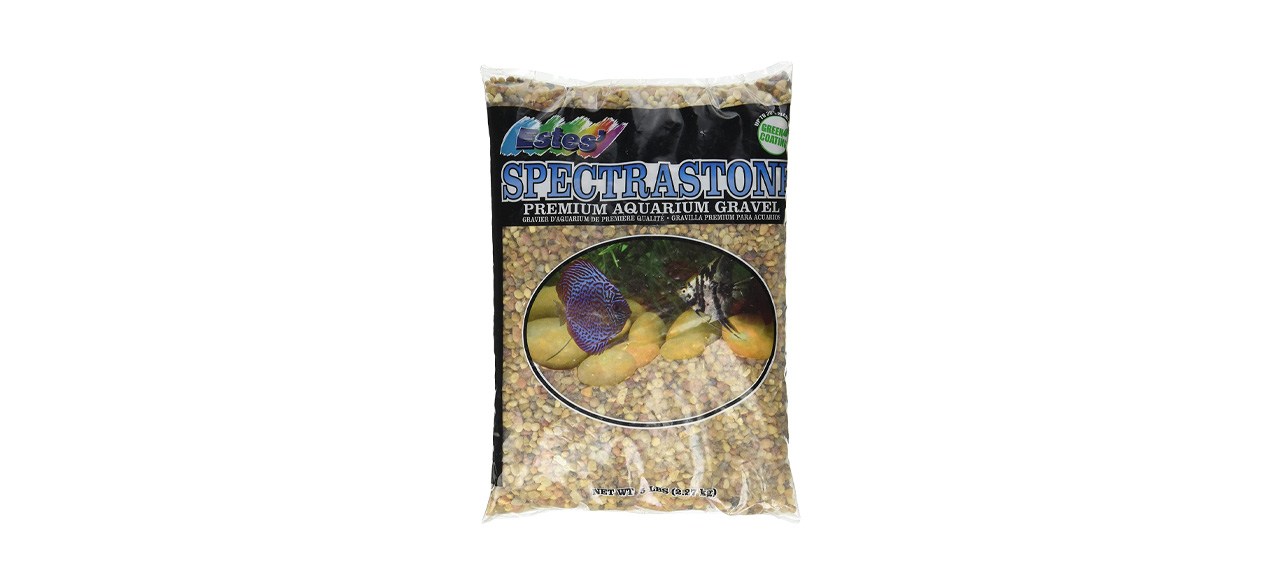 Spectrastone Premium Aquarium Gravel
What you need to know: This classic style of gravel is perfect for any type of aquarium and looks great.
What you'll love: Available in 5-pound bags, the gravel is small and round, and it doesn't contain sharp pieces. It has a nontoxic coating and will not affect pH. It can be used safely in freshwater aquariums.
What you should consider: The gravel is very small and changes color when added to water.
Where to buy: Sold by Amazon
Worth checking out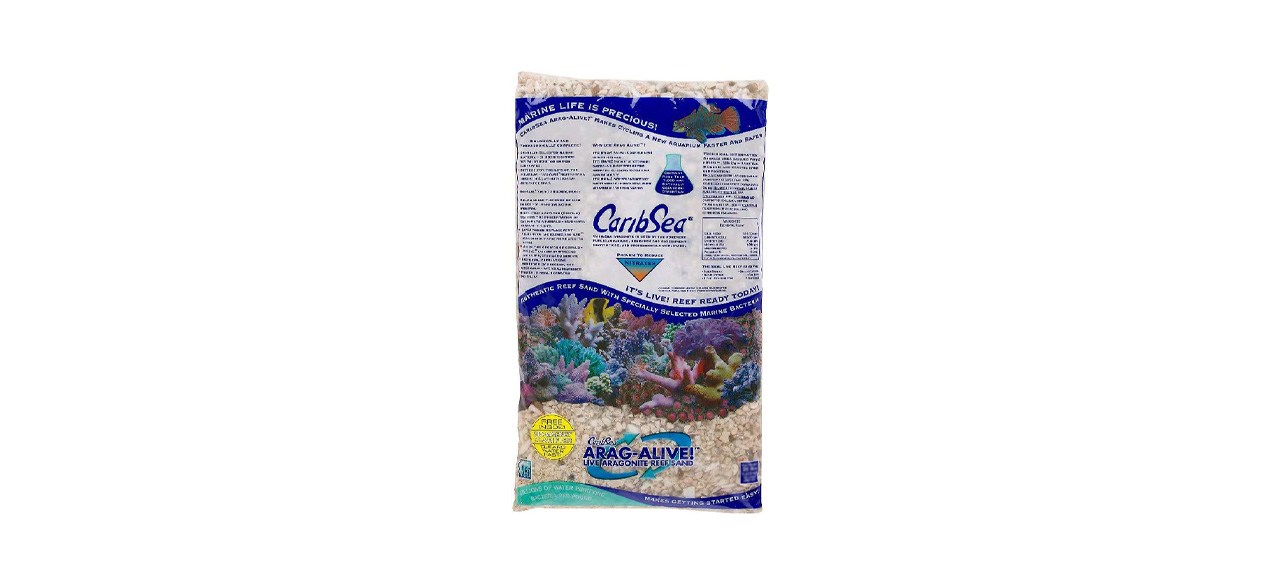 CaribSea Arag-Alive Natural Reef Aquarium Gravel
What you need to know: This premium gravel is made for saltwater tanks and promotes a healthy aquatic environment.
What you'll love: Formulated for saltwater tanks, it has special marine bacteria to start your tank off with the proper pH. It aids the growth of coral, inhibits algae growth and never needs replacement.
What you should consider: There is some cloudy residue when first added to water.
Where to buy: Sold by Amazon
Want to shop the best products at the best prices? Check out Daily Deals from BestReviews.
Sign up here to receive the BestReviews weekly newsletter for useful advice on new products and noteworthy deals.
Steve Ganger writes for BestReviews. BestReviews has helped millions of consumers simplify their purchasing decisions, saving them time and money.
Copyright 2023 BestReviews, a Nexstar company. All rights reserved.