This is an archived article and the information in the article may be outdated. Please look at the time stamp on the story to see when it was last updated.
What are the best digital calipers?
IN THIS ARTICLE:
When it comes to woodworking, or any kind of construction, the golden rule is "measure twice, cut once." The fool's rule is the inverse, "measure once, cut twice." When you sit down to do your measurement, you need it to be as precise as possible, because the slightest mistake can cost you. The usual device, the tape measure, is great for measuring large numbers. However, to measure the tiniest of numbers accurately, you need a caliper. Digital calipers are the best as they do most of the complex number crunching for you.
Size and span
Because digital calipers are designed to measure distances as little as one-thousandth of an inch, they're typically small. The standard digital caliper can only take measurements as large as 6 inches. There are larger sizes available, though, if you require them. Usually, these come in increments of 2 inches with few, if any, coming in larger sizes than 12 inches. You can also find smaller ones, though it's rare or impossible to find one smaller than 4 inches.
Measurement type
The two main measurement systems in the world are imperial, used by the United States, and metric used by essentially everyone else. Lower-cost digital calipers typically use one or the other system, so double-check that you're ordering the correct type before purchasing. Higher-end ones can swap between both systems at the touch of a button, which is a godsend if your work requires both. However, if you only need one type then go ahead and save your money.
Material
Most digital calipers are made of either plastic or stainless steel:
Plastic calipers are much cheaper than stainless steel ones, making them a good fit for those looking for one just to complete the occasional side project. They're bad choices for professionals though, as the plastic can bend or warp over time, introducing measurement errors that can ruin your project.
Stainless steel calipers are more expensive, but their high durability and rigidity mean they're unlikely to ever cause incorrect measurements due to damage. However, the best stainless steel calipers can cost in the triple digits, making them an investment only for serious craftsmen.
Bonus features
Some digital calipers offer extra bonuses that, while small, can make the difference when deciding which to purchase:
Dust and water resistance: When working with wood, the amount of dust you deal with can easily invade the components of your digital caliper and wreak havoc. Meanwhile, water is all too happy to ruin them, too. To make sure your caliper can withstand these influences, check its ingress protection rating. The IP rating is made of two numbers, with the first covering dust on a scale of one to six, and the second covering water on a scale of one to eight.
Magnetic-free: Sometimes, wood and electronics go hand in hand. If your project makes use of electronics, get a caliper that's magnetic-free or you could fry the most sensitive of pieces.
Differential measurement: Often, you need to measure the difference between two or more items. Digital calipers with differential measurement can do this easily by being able to zero out on item one before measuring item two. Otherwise, you need to measure both individually and pull out your calculator later.
Battery: Like anything digital, digital calipers require a battery to work. Most include one but double-check to be sure. Others include an extra one or two as well. Additionally, check the user reviews to see how long a battery lasts in a caliper and see if your potential new caliper has battery-saving features such as automatic shutoff.
Cost
Digital calipers can be found for $25 or less, though these are only suitable for the occasional basic project. Better ones with more features can cost up to $100. The best calipers that pack in high-end features for serious woodworkers only start around $100.
Best digital calipers for woodworking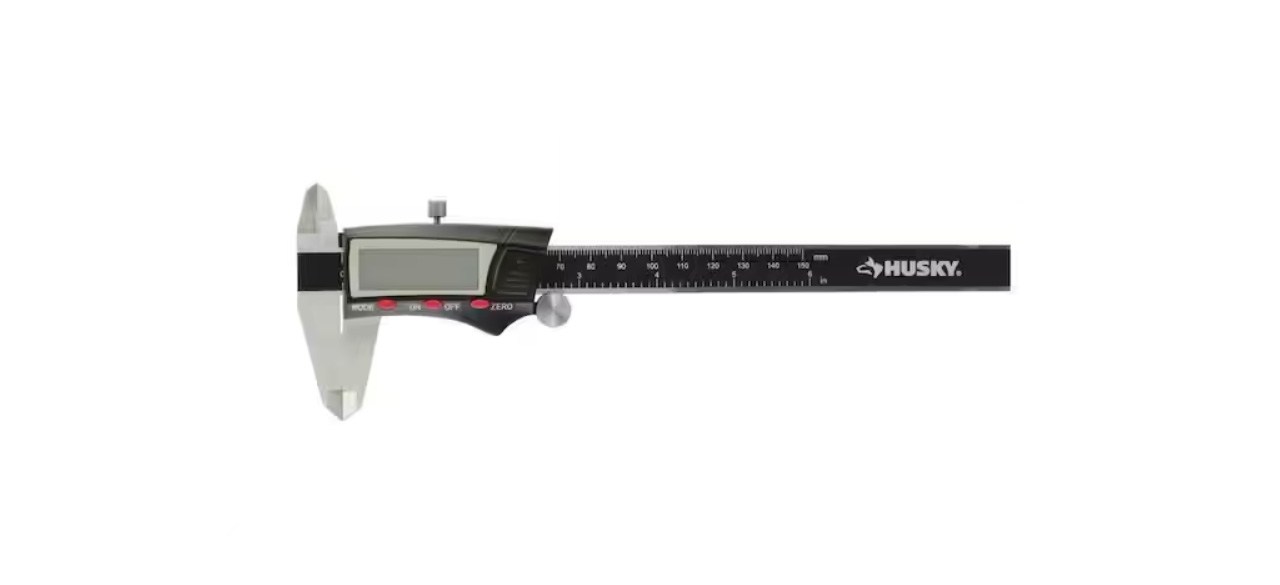 Husky Three-Mode Digital Fractional Caliper
This 6-inch caliper can swap freely between imperial and metric units and can even record units in fractions. It has an auto-off feature to preserve battery life.
Sold by Home Depot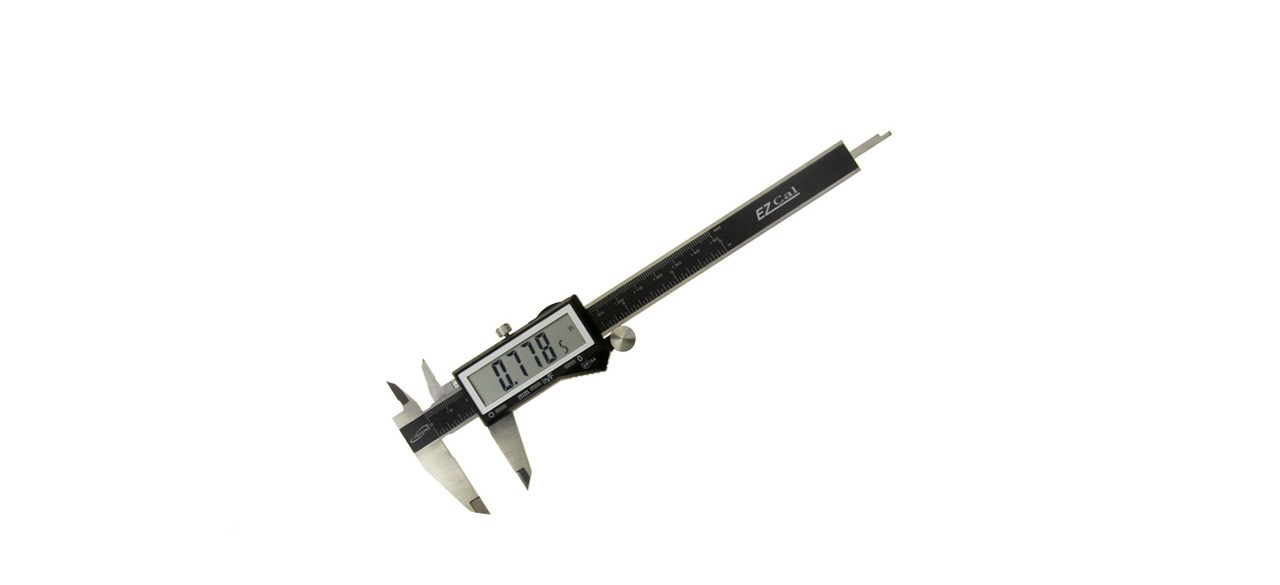 iGaging IP54 Electronic Digital Caliper
This caliper has an extra-large display, an IP54 rating and a stainless steel body. It comes in four sizes from 4 to 12 inches.
Sold by Amazon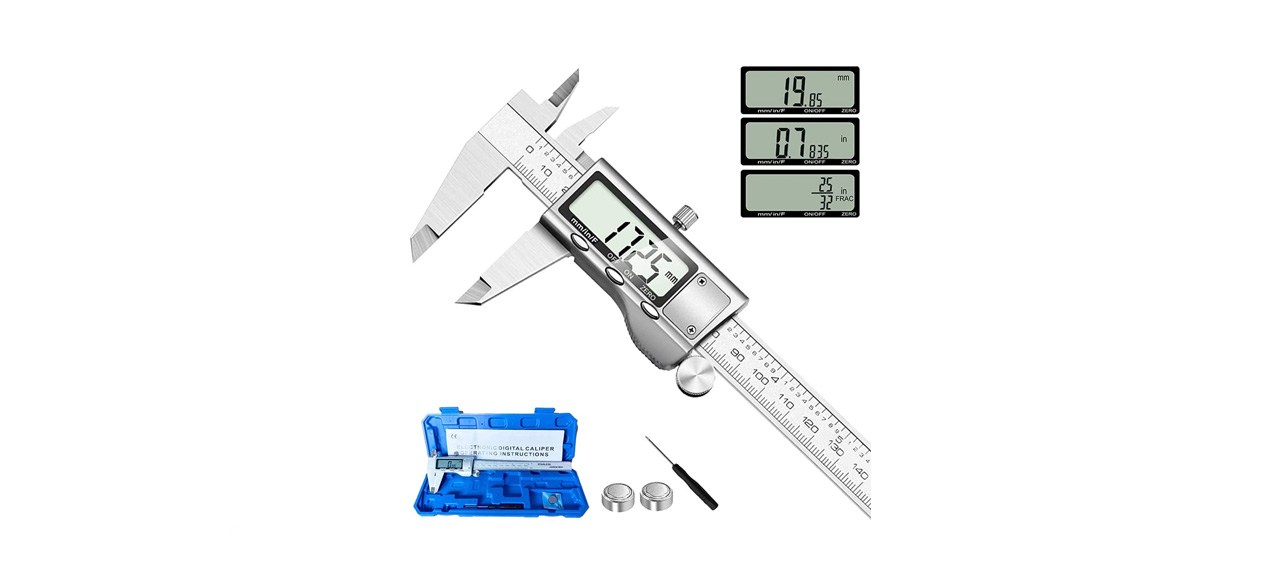 Jiavarry Digital Caliper Measuring Tool
This caliper can take measurements from four places to record the inside and outside diameter, depth and step of small objects. It also offers a model with an extra-large LCD screen.
Sold by Amazon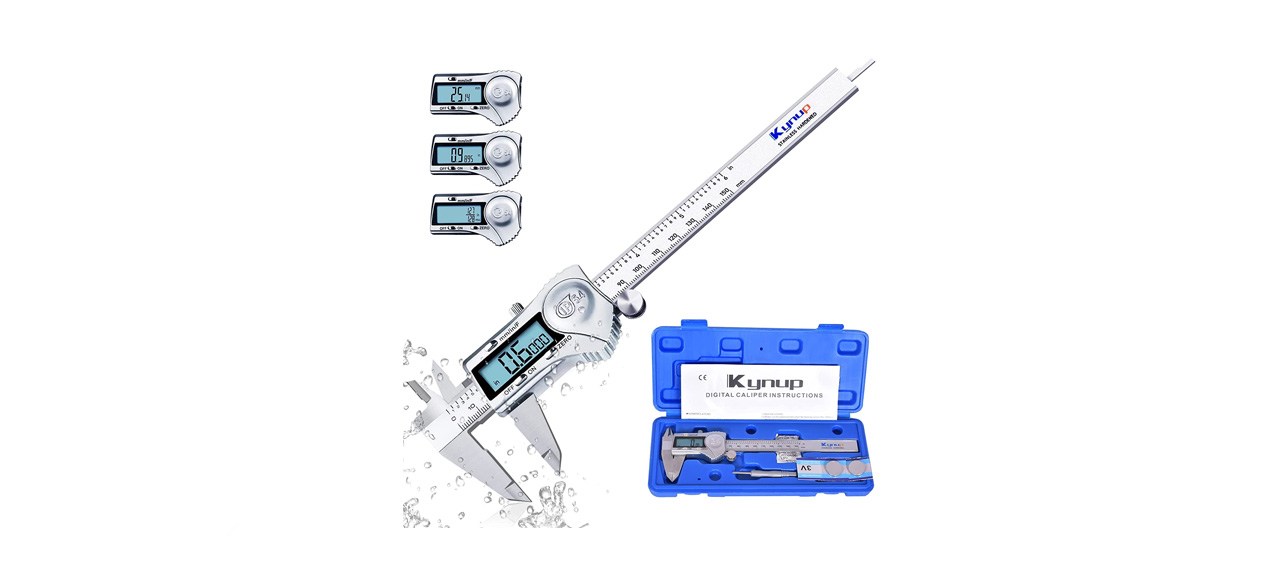 This caliper comes with a storage case, two spare batteries and a miniature screwdriver for opening the battery compartment. It comes in 6-, 8- and 12-inch sizes.
Sold by Amazon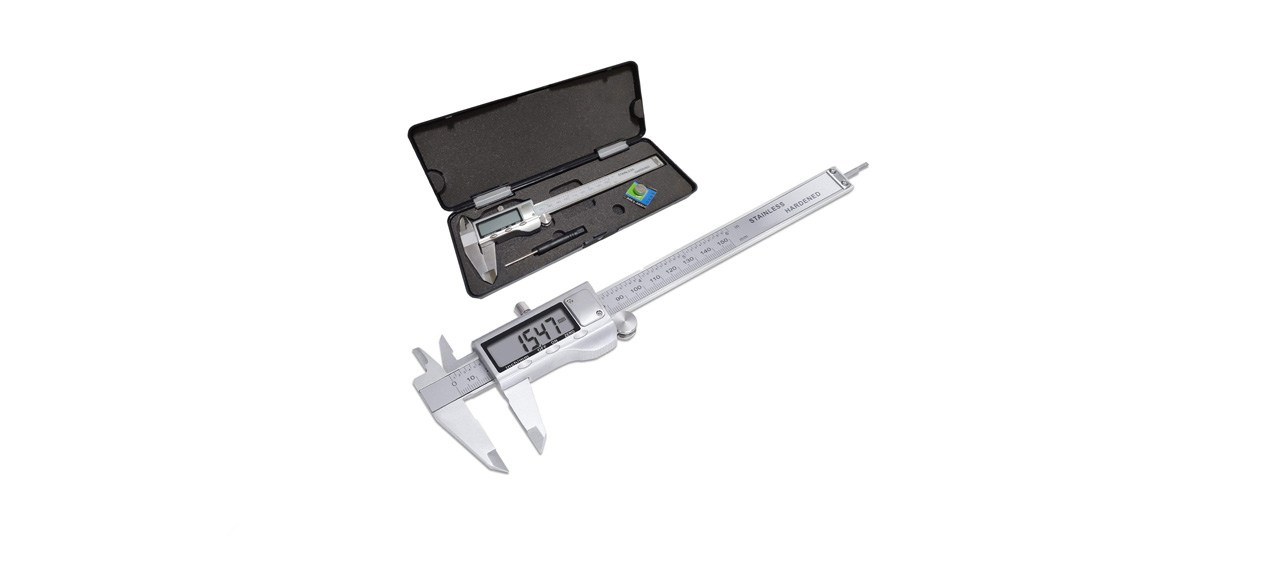 Louisware Electronic Digital Vernier Caliper
This caliper can take measurements in metric or imperial and can instantly convert between them. The thumb roller glides smoothing and can lock into place to prevent inaccurate measurements.
Sold by Amazon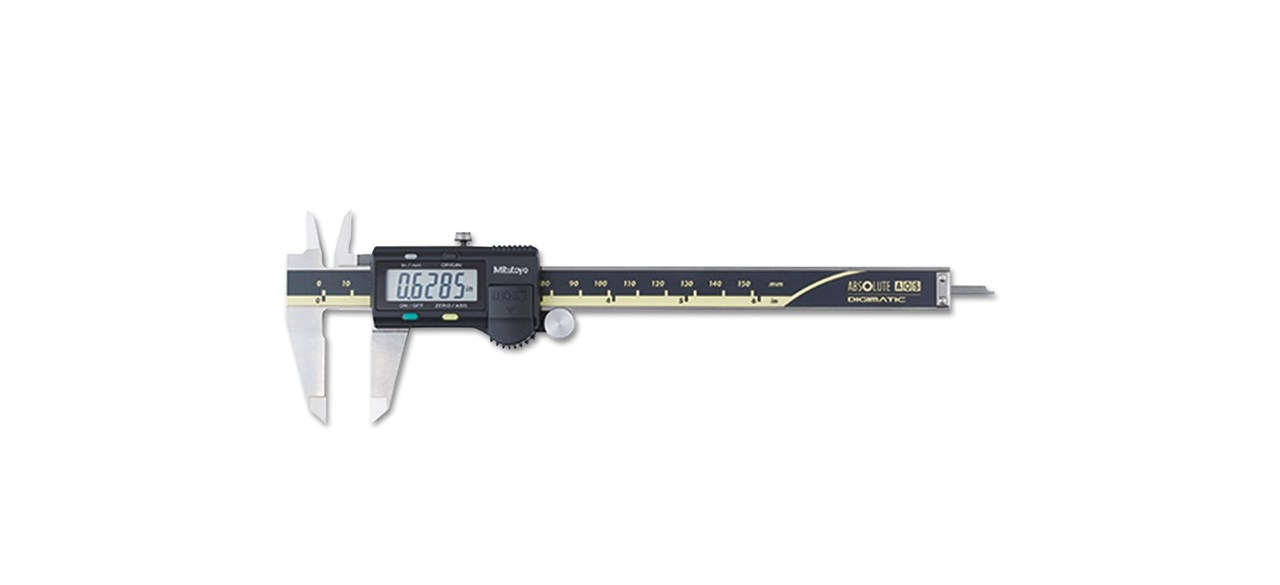 This high-end caliper takes measurements in increments of five-ten thousandths of an inch for projects that require going above and beyond the usual accuracy. It resists oil in addition to dust and water.
Sold by Amazon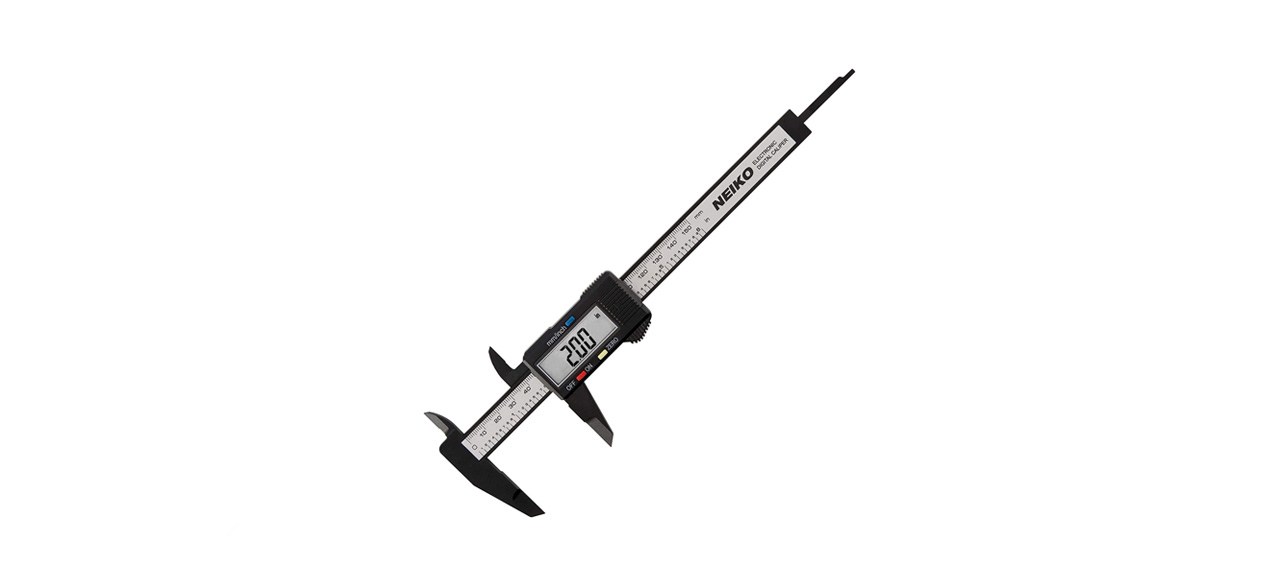 This is the perfect budget caliper for those completing a one-time project. It comes in a 6-inch plastic model and 6-, 8- and 12-inch stainless steel models.
Sold by Amazon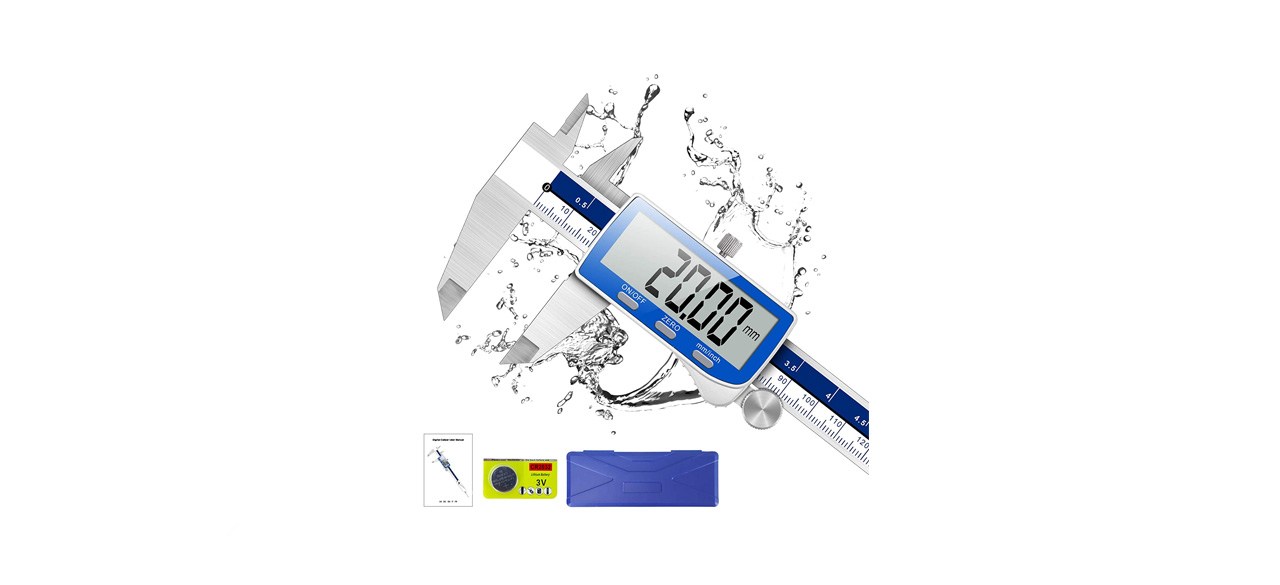 Most calipers don't give you the choice of aesthetics, but this one does. There's a plain stainless steel, a plain stainless steel with a dark blue line and a light blue with a thin yellow line.
Sold by Amazon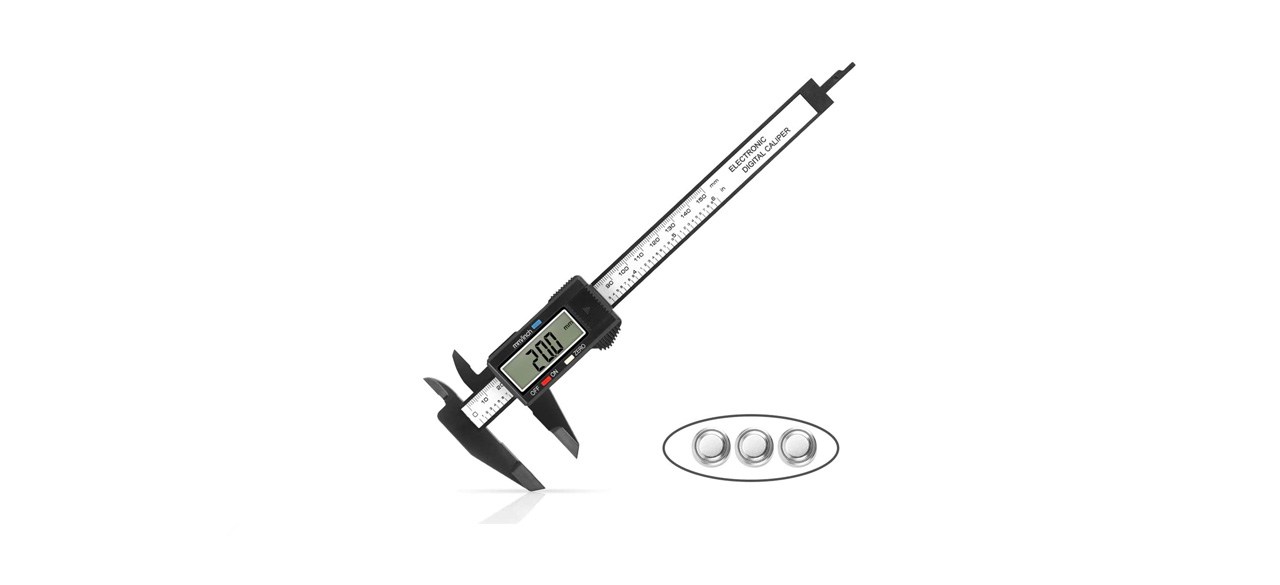 This is another quality budget caliper as it costs little but still offers solid accuracy and an easy-to-read display. It also comes with two spare batteries for extra value.
Sold by Amazon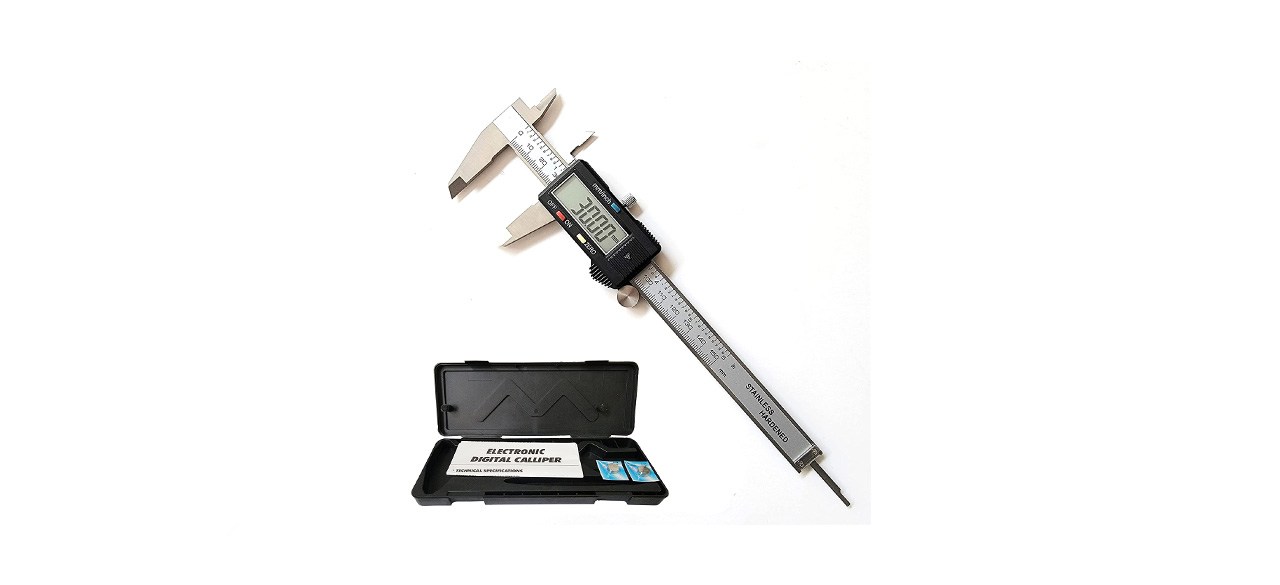 This is a great caliper for those who have never used one as it comes with a lifetime of free technical support, plus a one-year warranty and a 60-day refund policy.
Sold by Amazon
Want to shop the best products at the best prices? Check out Daily Deals from BestReviews.
Sign up here to receive the BestReviews weekly newsletter for useful advice on new products and noteworthy deals.
Jordan C Woika writes for BestReviews. BestReviews has helped millions of consumers simplify their purchasing decisions, saving them time and money.
Copyright 2023 BestReviews, a Nexstar company. All rights reserved.