This is an archived article and the information in the article may be outdated. Please look at the time stamp on the story to see when it was last updated.
Water is essential to life. Hydration is a cornerstone of good physical health. But finding clean, contaminant-free water is challenging for some people who rely on municipal water systems or groundwater at home or work.
That's why there are filtration systems that attach directly to the faucet or come in a self-contained pitcher. Either style provides healthy, drinkable water whenever you want it.
In this article: Aqua Crest NSF Certified Water Filter, Brita Tap Water System and Aquagear Water Filter Pitcher.
Do I need to filter my drinking water?
According to the Centers for Disease Control and Prevention, the drinking water system in the United States is among the safest in the world. But since all drinking water contains minerals and trace levels of contaminants, additional filtering may be needed.
While municipal systems are regulated by the Environmental Protection Agency, homeowners with private well systems are responsible for their own water quality. Even though water in the United States is generally safe to consume, additional filtering is about peace of mind for some people.
Faucet water filter system pros and cons
With a faucet water filter, you have an unlimited supply of water filtered instantly. You don't have to worry about running out of water for cooking or drinking.
Faucet systems are also easy to install and don't require a lot of tools or expertise, as long as you have a standard faucet. If you have a designer or custom-made faucet, the filter may not work out of the box.
Many faucet water filters have a button or switch that transitions between filtered and unfiltered water for convenience and conservation. This extends the life of each filter cartridge.
Water filter pitcher pros and cons
Water filter pitchers provide great-tasting, odorless drinking water. They remove a wide range of contaminants, including lead, chlorine, microplastics, pesticides and microorganisms. They can be stored in a refrigerator for cold water, and they are portable if you need to take water with you.
They are limited by size, though. When the pitcher is empty, you must start the process over. This could be challenging for large families or when entertaining guests.
Pitchers are easy to clean, but the design of the pitcher is important since some corners can be difficult to reach.
Replacement water filters are inevitable
No matter which style you choose, you'll need regular replacement filters. Normal use requires a replacement filter every two to three months. Looking at replacement filter prices and calculating your annual cost will help determine which model is best for your budget.
Consider having your water tested
Most filters today use active carbon, but some filters include ion-exchange technology that removes even more impurities. The best filters are ceramic filters, but they are less common.
If you're concerned about what contaminant levels are in your water, you can contact your local water utility for a free report or purchase a do-it-yourself testing kit.
Certification is peace of mind
You may want to shop for filters that have been certified by the National Sanitation Foundation or the American National Standards Institute. These certifications ensure that the filters have been third-party tested and actually remove the impurities they claim to.
Best faucet water filters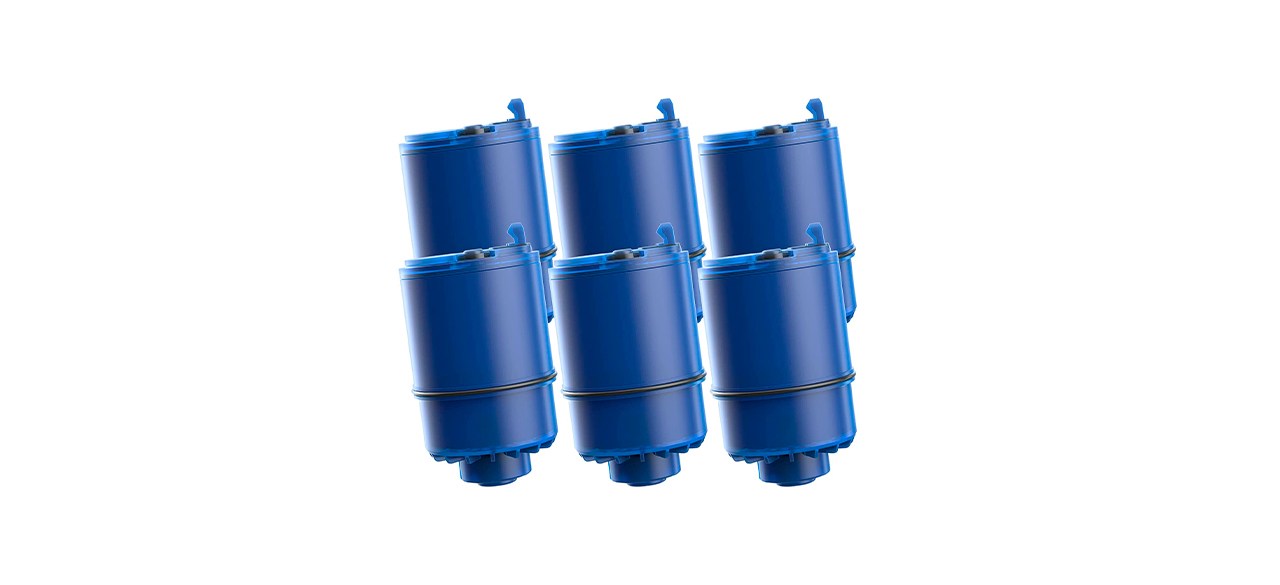 Aqua Crest NSF Certified Water Filter
This filter incorporates coconut-activated carbon that reduces chlorine, rust and sediment to improve taste and purity. The filter lasts for three months and has been certified by the National Sanitation Foundation.
Sold by Amazon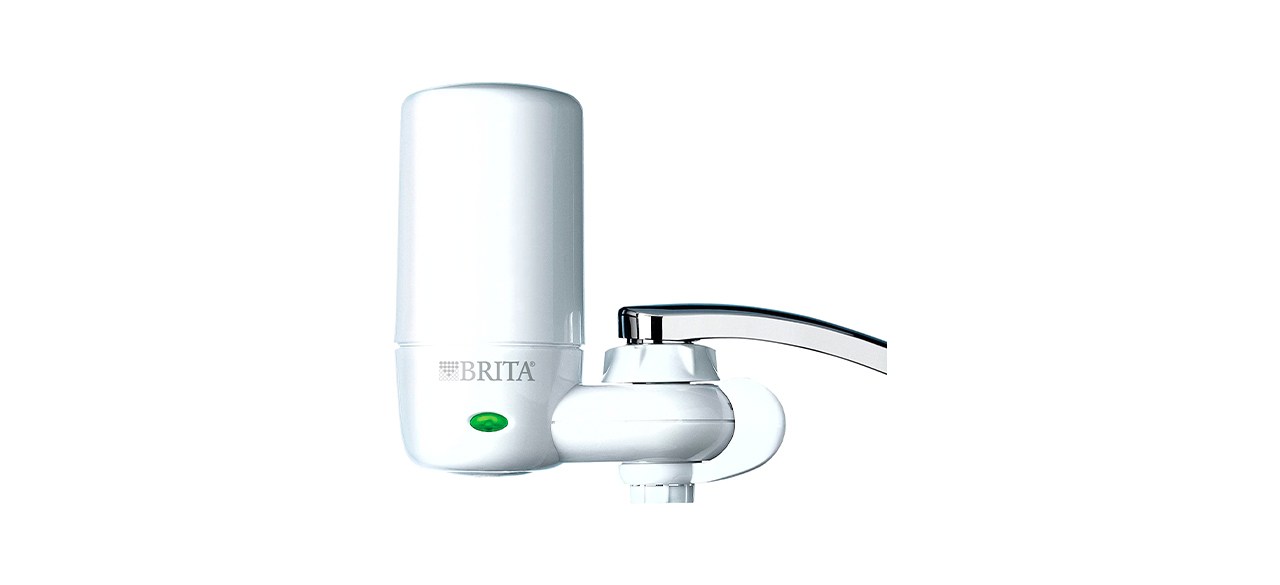 This system attaches easily to your faucet and filters the equivalent of 1,800 plastic water bottles annually. It features three spray options and a 99% reduction of chlorine, lead, benzene and other particulates.
Sold by Amazon and Home Depot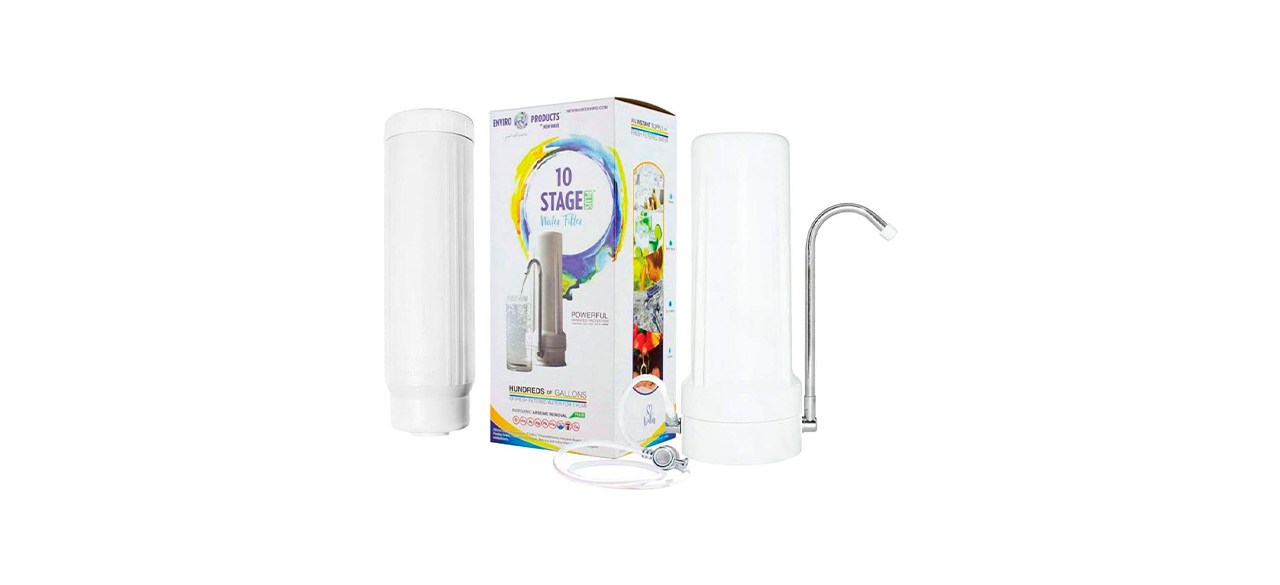 New Wave Enviro 10 Stage Plus Water Filter
This 10-stage filtration system eliminates bacteria, chlorine, lead, mercury and pesticides. The filter attaches easily to your faucet and switches between tap and filtered water.
Sold by Amazon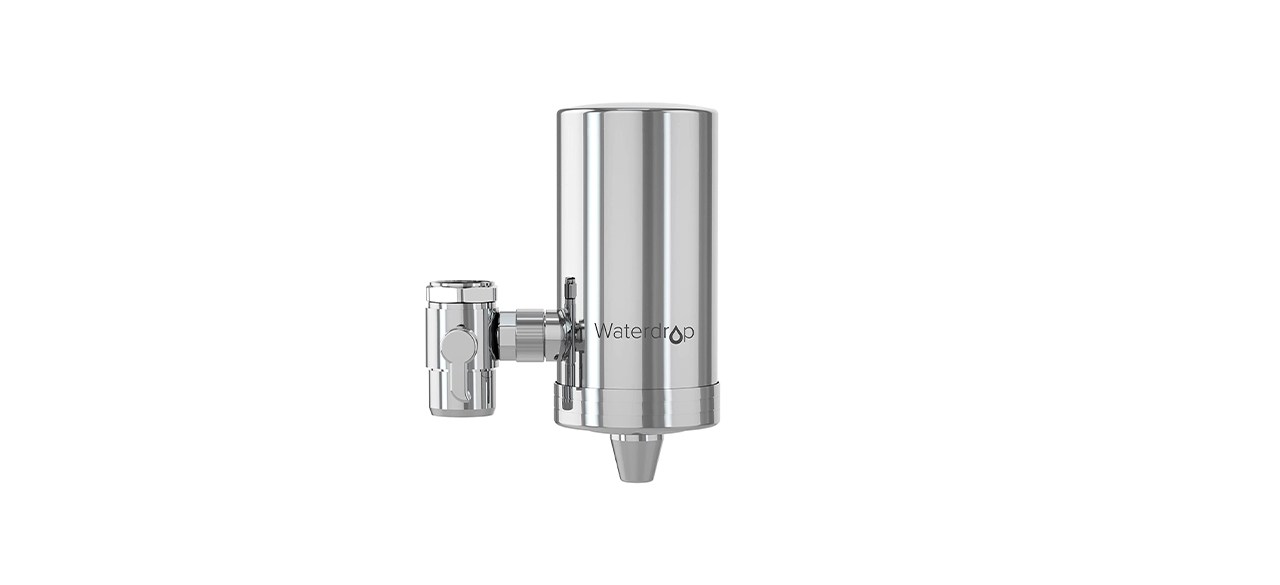 This stylish system is made from food-grade stainless steel and features a fast flow rate for cooking. No drill is required for the plug-in attachment. It has a 360-degree rotating design.
Sold by Amazon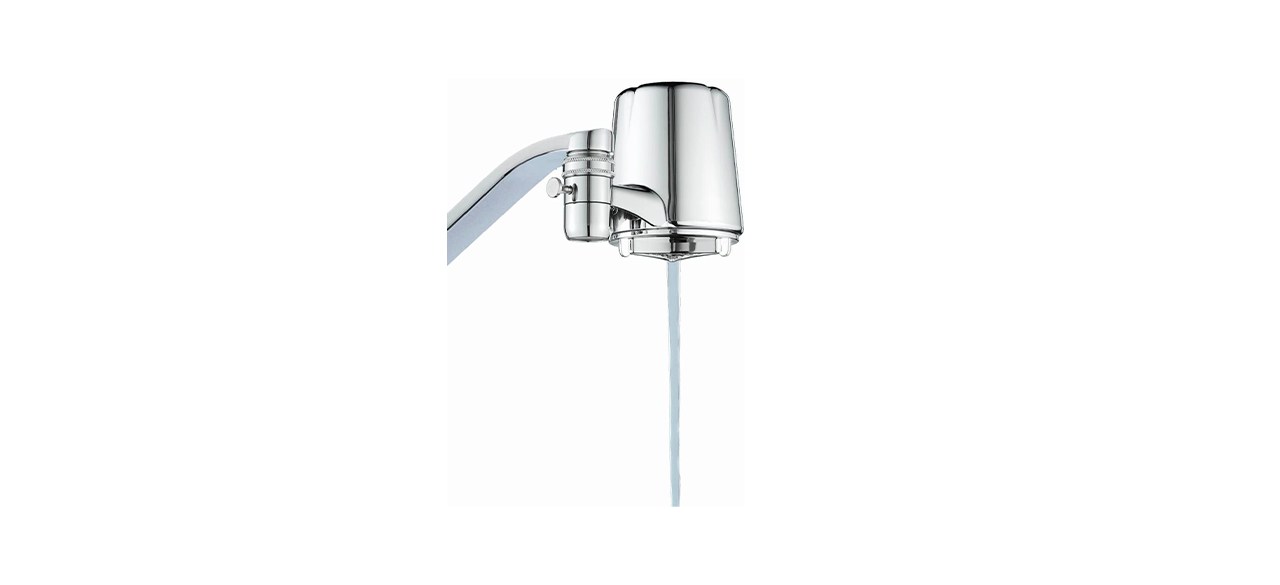 Culligan Faucet-Mount Advanced Water Filtration System
This compact chrome unit uses carbon-block filtration and filters up to 200 gallons per filter cartridge. It installs without tools and includes adapters for all standard nozzles.
Sold by Amazon
Best water filter pitchers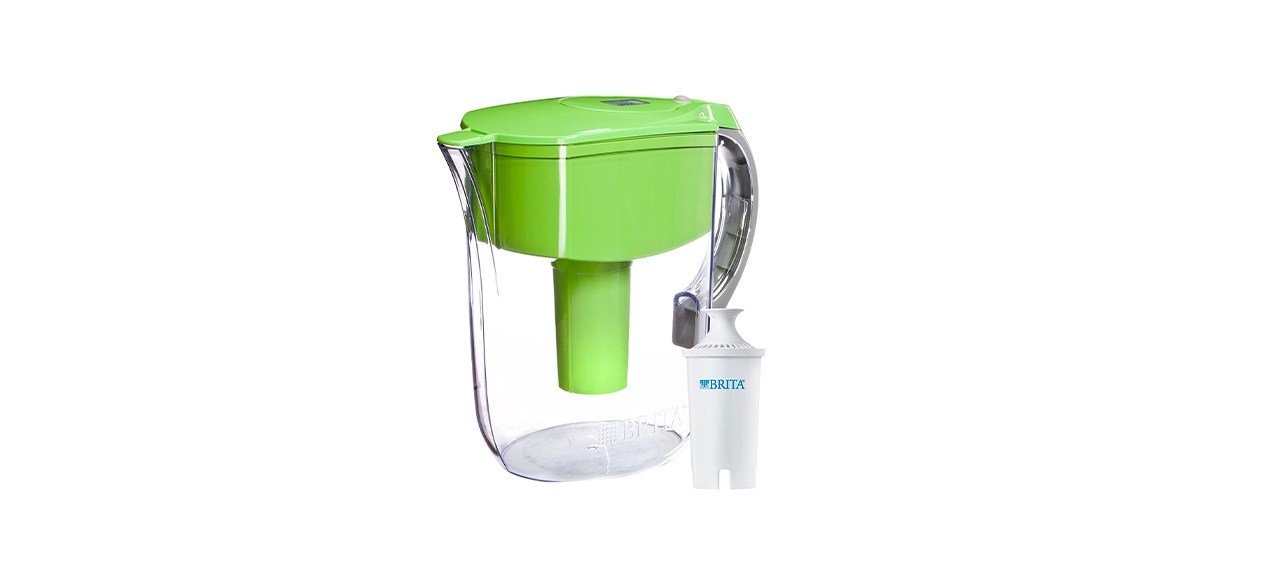 Brita Grand Water Pitcher with Filter
This large pitcher has a soft-grip handle and lasts two months on average per filter. It has an electronic replacement indicator for the filter and weighs less than 3 pounds.
Sold by Amazon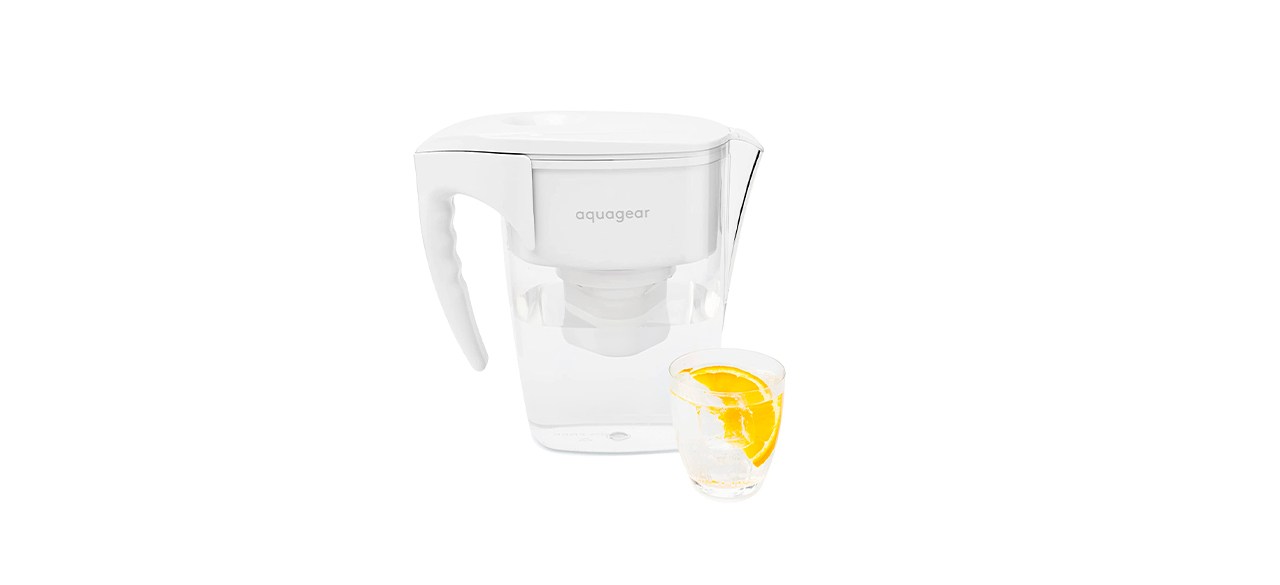 Known for its exceptional filtration and taste, this pitcher removes microplastics in addition to harmful contaminants, but it keeps minerals, such as calcium and magnesium, in the water. The filters are recyclable.
Sold by Amazon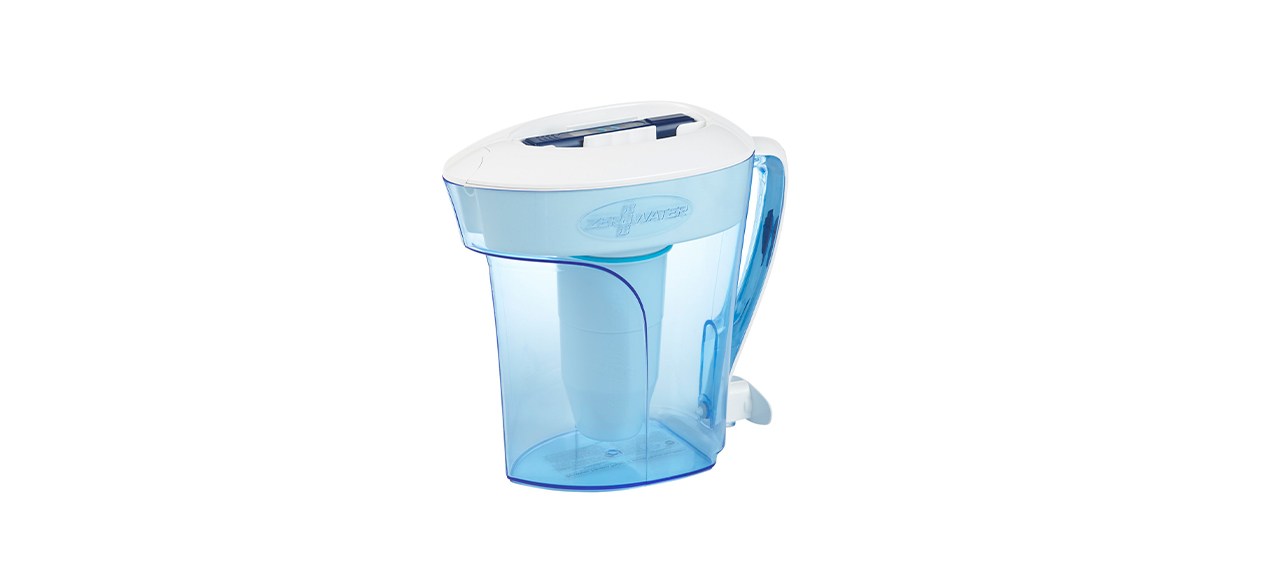 ZeroWater 10-Cup Water Filter Pitcher
The five-stage filter removes dissolved solids, mercury and salts. It is certified by the National Sanitation Foundation and has an easy-dispensing spigot. It saves the equivalent of 2,100 plastic water bottles a year.
Sold by Amazon and Home Depot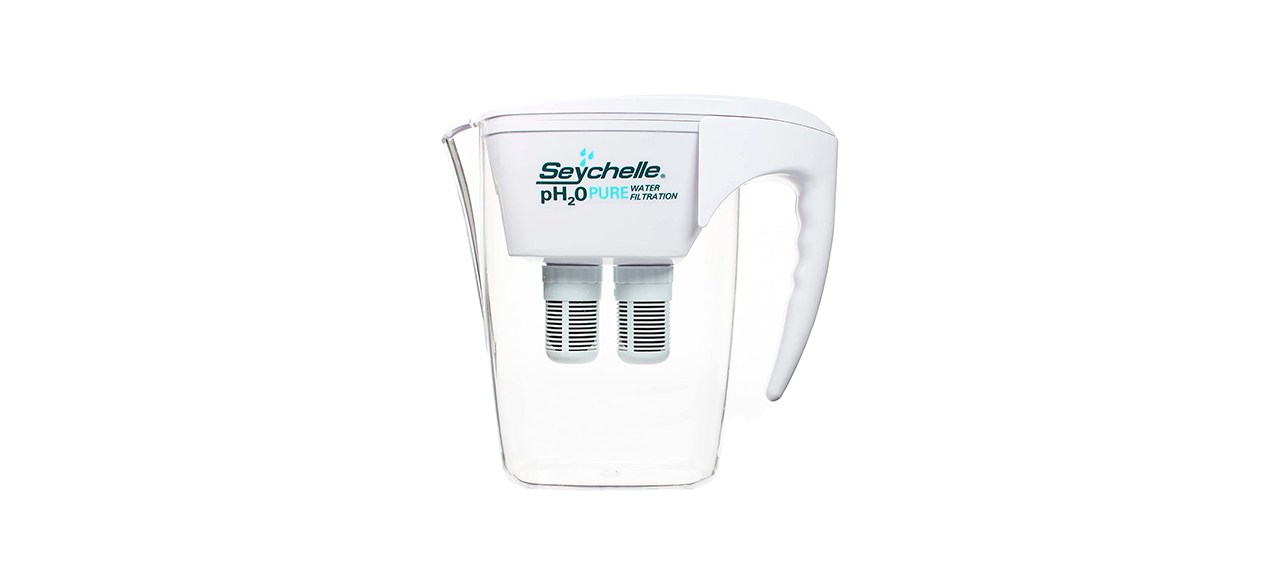 Seychelle pH2O Alkaline Water Filter Pitcher
This American-made pitcher eliminates lead, mercury and other contaminants, and it can also increase pH to 9.5. The company says this alkaline water has health benefits and improves overall taste.
Sold by Amazon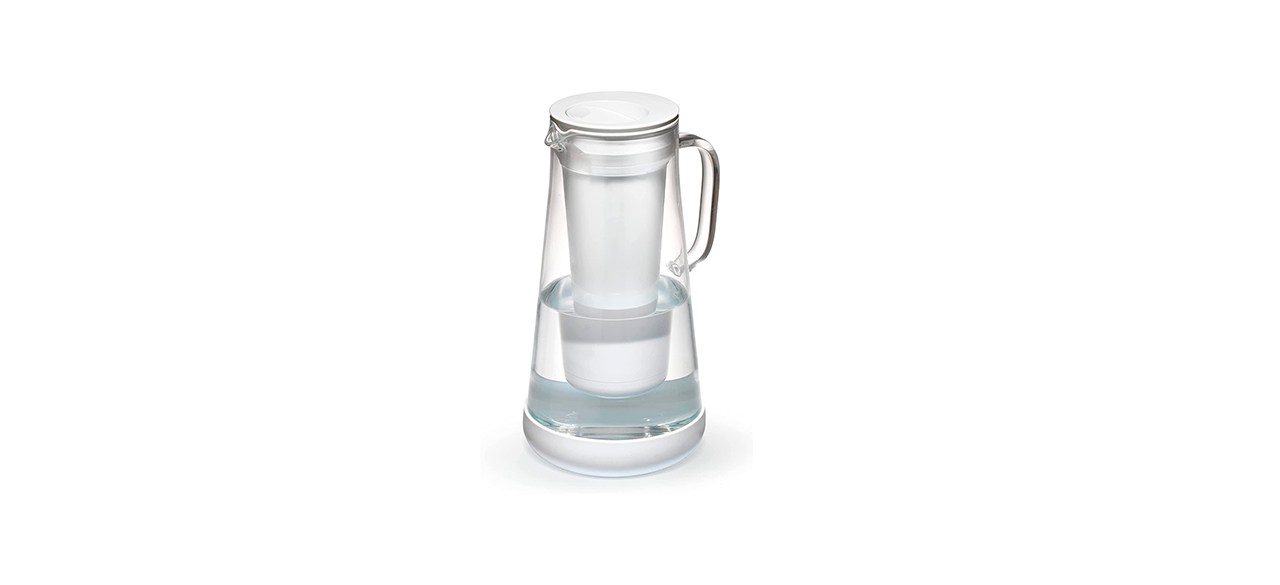 LifeStraw Home Water Filter Pitcher
This filter removes bacteria, microplastics and parasites in addition to common chemicals and pesticides. It comes in a stylish dispenser made of hand-blown glass from a manufacturer committed to environmental sustainability.
Sold by Amazon
Want to shop the best products at the best prices? Check out Daily Deals from BestReviews.
Sign up here to receive the BestReviews weekly newsletter for useful advice on new products and noteworthy deals.
Steve Ganger writes for BestReviews. BestReviews has helped millions of consumers simplify their purchasing decisions, saving them time and money.
BestReviews spends thousands of hours researching, analyzing, and testing products to recommend the best picks for most consumers.
Copyright 2023 BestReviews, a Nexstar company. All rights reserved.