Which Ninja CREAMi ice cream makers are best?
IN THIS ARTICLE:
BestReviews' Jacob Palmer joins Olivia Horton to share some of our favorite products that can help make your life easier.
For foodies, there's a never-ending quest to find the easiest ways to make the best foods without sacrificing quality. For most foods, it's a fool's errand. Ice cream used to be one of those hard-to-make foods. Without an ice cream maker, you had to repeat a looping process of mixing, freezing and waiting until finally ready. With an ice cream maker, the process became automated, but it still took time and resources. But now, there's the Ninja CREAMi ice cream maker. It needs only your preferred ingredients and a few minutes to make delicious ice cream.
What happened
The Ninja CREAMi ice cream maker has been around since July 2021. The Deluxe model that's currently consuming TikTok was released in September 2022. It went under the radar until the end of March 2023. Then, a video showcasing the raw simplicity and effectiveness of the CREAMi Deluxe ignited the social media platform, causing the Deluxe model to sell out. It continues to sell out almost immediately with each new shipment.
What it can do
The Ninja CREAMi Deluxe makes both "scoopable" and "drinkable" items as labeled on the device itself.
The scoopable settings are ice cream (the main attraction), lite ice cream, sorbet, gelato, frozen yogurt and Italian ice.
The drinkable settings are creamiccino, "frozen drink," slushi (sic) and milkshake.
How it works
Each scoopable and drinkable requires certain set-ups and ingredients. Those details are included with the recipe inspiration guide that comes with the Deluxe CREAMi. To prove how easy it is to use, though, take a look at the instructions for making ice cream and a frozen margarita.
Ice cream: Freeze your base, such as chocolate milk, overnight inside one of the included pint containers. The next day, insert the container into the machine, select the "ice cream" function and wait.
Margarita: Prepare your margarita mix, including tequila, in an included pint container and freeze until a slushy consistency forms, about 24 hours. Then, insert the container into the machine, select the "frozen drink" function and wait.
See the pattern? That's why it continues to fly off retail and digital shelves. Our own tester said they've never used a kitchen appliance that "can accomplish what this one does with such ease, and as quickly and simply." They also enjoyed experimenting with ingredients and recipes. They did note, though, that sometimes it takes two rounds of blending to get it to the right state of creaminess. But even when double-blended, they said it still takes no more than a few minutes.
Deluxe vs. "standard"
Because of the difficulty in getting the deluxe model, it's worth looking at the differences between it and the readily available "standard" model.
Functions: The standard model cannot make frozen yogurt, creamiccino, frozen drinks, slushi (sic) or Italian ice. It does have a smoothie bowl function that the deluxe lacks.
Capacity: The standard model is only compatible with 16-ounce Ninja pint cups. The deluxe model is only compatible with Ninja 24-ounce pint cups.
Special feature: The deluxe has a unique ability to mix only half of your cup at once, leaving the other half untouched. This lets you mix two flavors of ice cream without dirtying a second cup, for example, or lets you make half-portions.
Best Ninja ice cream makers and accessories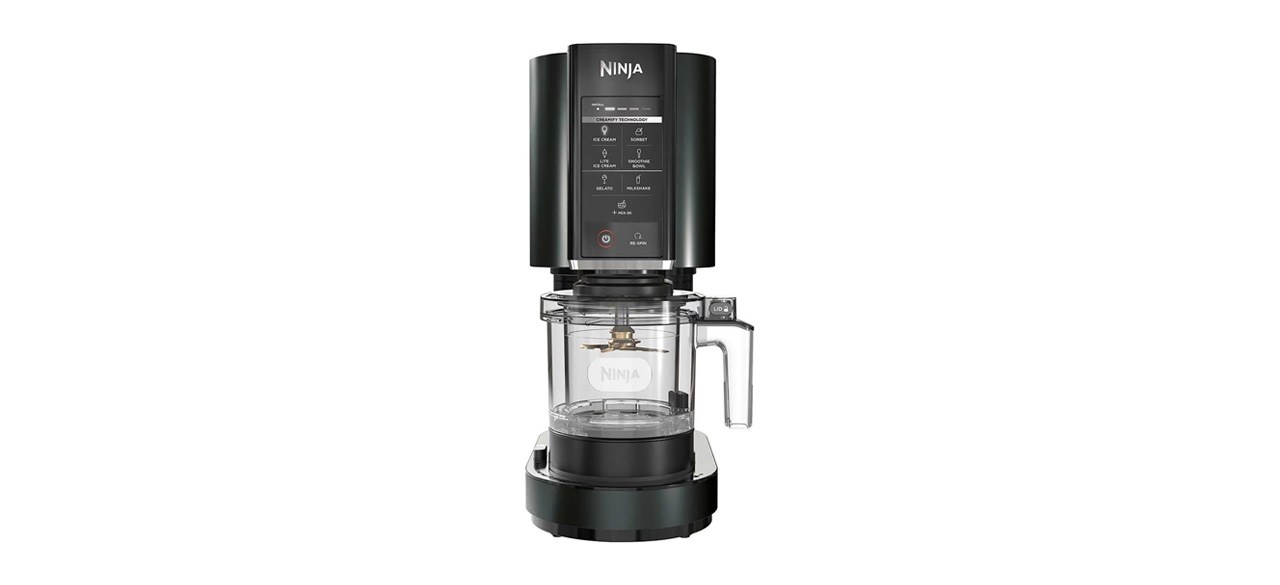 Ninja NC501 CREAMi Deluxe Ice Cream Maker
This is the device that sparked the frenzy. Due to said frenzy, it's all but impossible to find. But it is worth waiting for. When our tester compared it to other ice cream makers from Kitchenaid and Cuisinart, they called it "a more refined and streamlined way to make ice cream." They also called it "a great addition to a house with kids" because of the chance to save money, add novelty and use healthier ingredients than what is found in store-bought ice cream. The only downside our tester could find was its large size and narrow scope.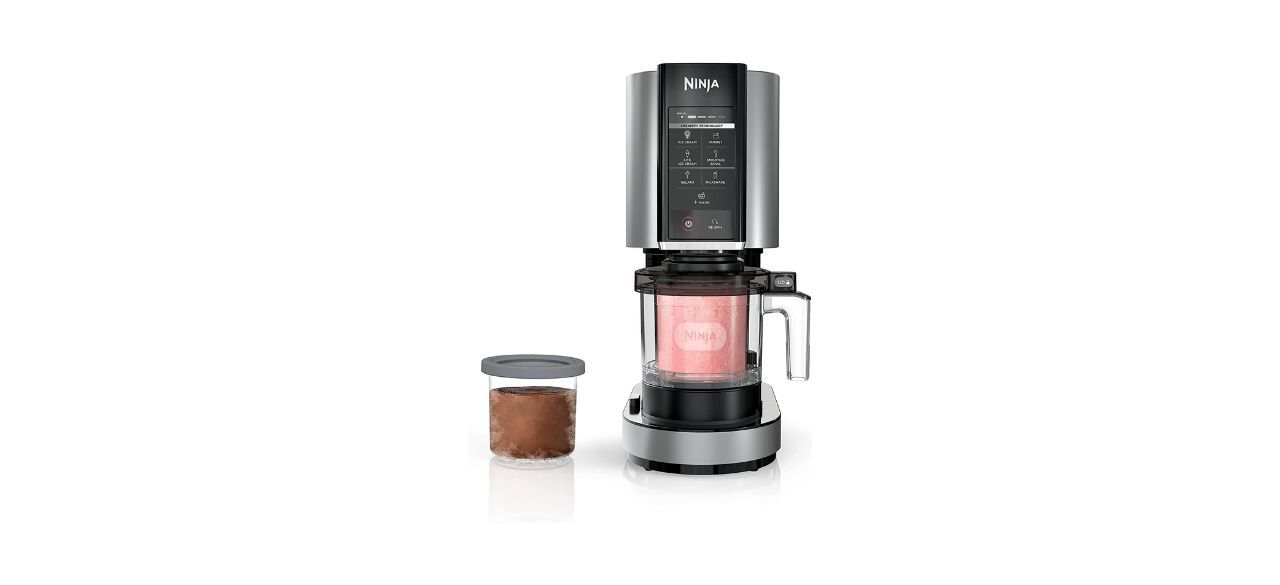 Ninja NC301 CREAMi Ice Cream Maker
If you can't wait till the NC501 model is available again, the previous version is still available and makes most of the same foods and drinks. It also comes in more colors than the silver-only finish the NC501 comes in.
Sold by Amazon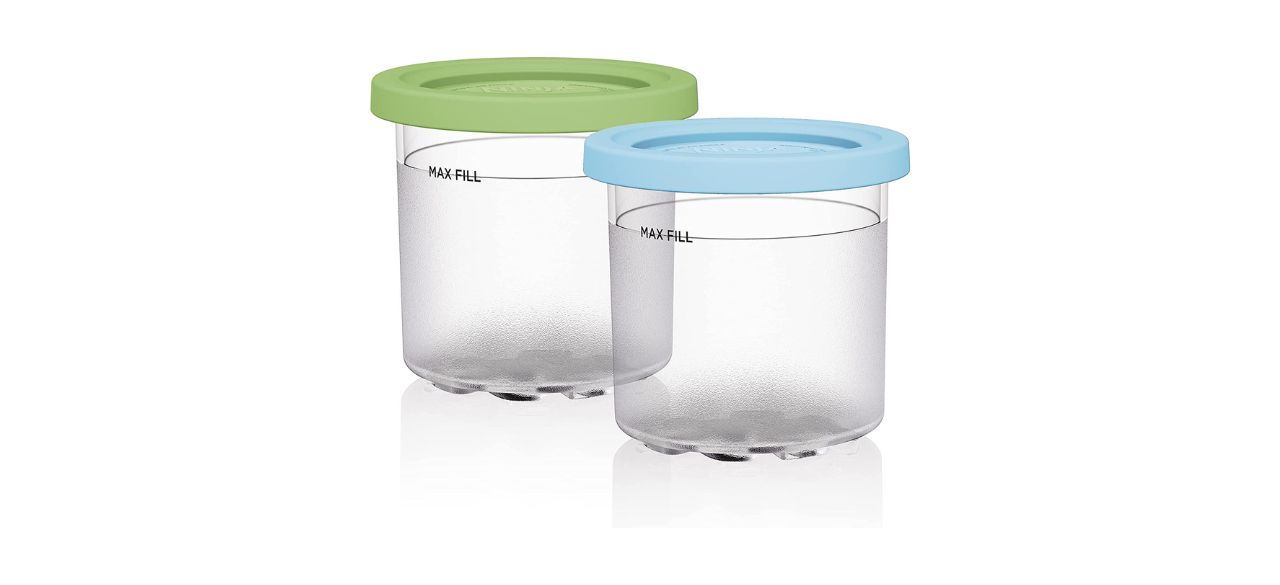 This two-pack of pint storage cups is compatible with the NC299AMZ, NC300 and NC301 lines of Ninja's CREAMi maker. It's not compatible with the NC501 that's all the rage because that model has a larger capacity.
Sold by Amazon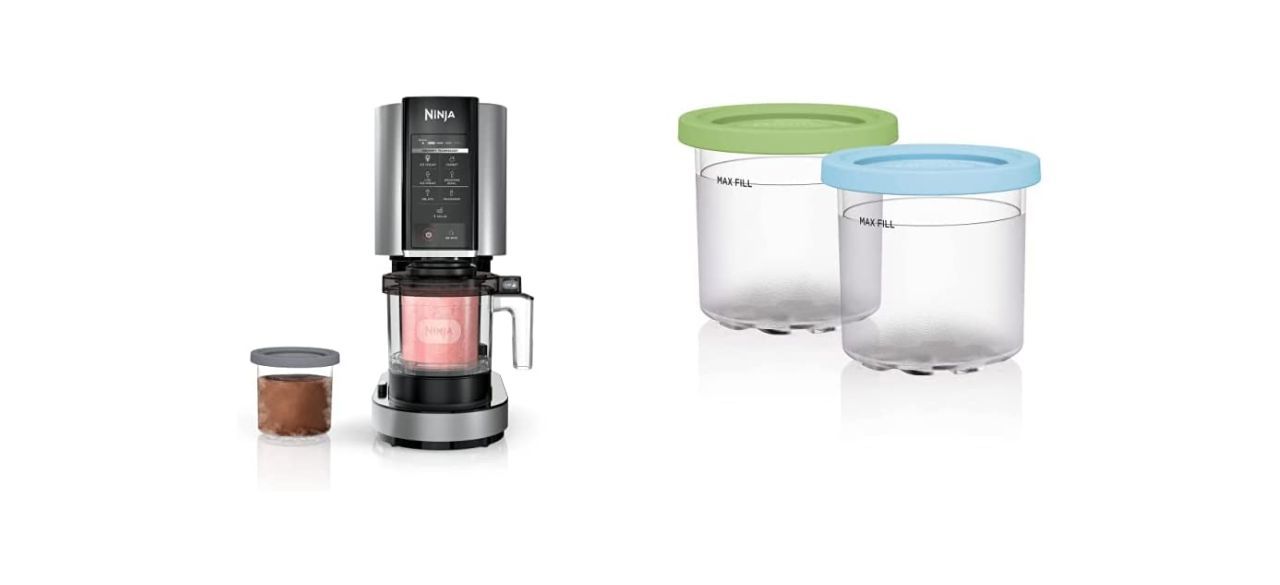 Ninja NC301 CREAMi Ice Cream Maker and Pint Two-Pack
If you're an ice cream fiend that loves mixing flavors together in your bowl but hates doing dishes, grab this combo pack. Now you can have up to four pints without needing extra non-Ninja storage.
Sold by Amazon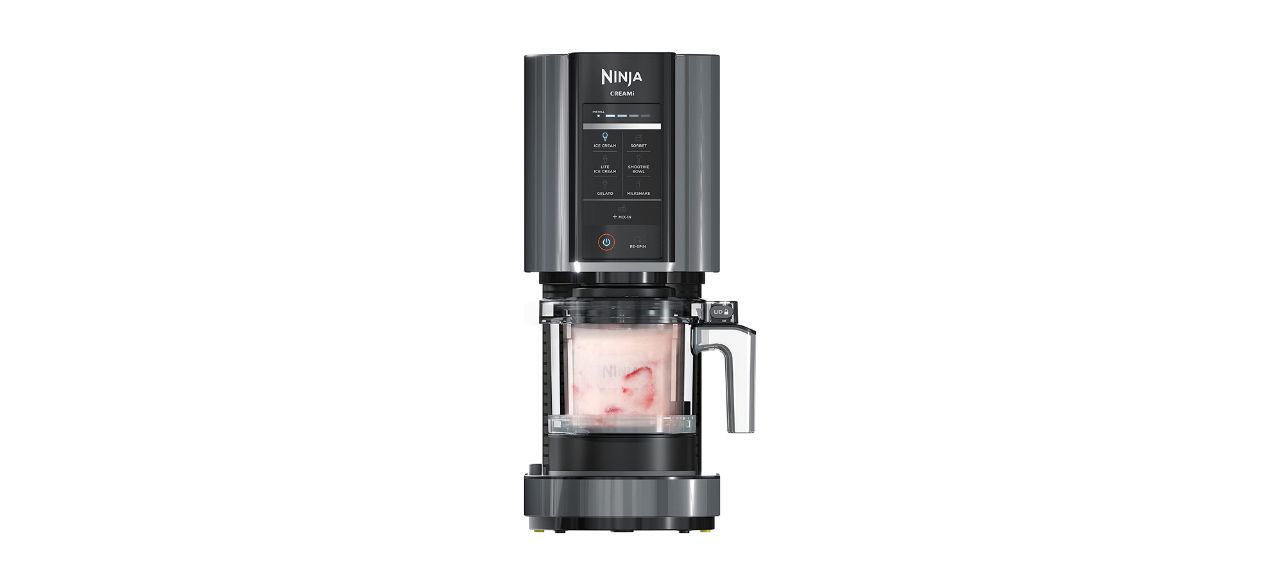 Ninja NC299AMZ CREAMi Ice Cream Maker
The only real difference between this CREAMi and the NC301 is that this one only comes with a single pint container. It's also no longer manufactured. It's still available though, and is a great option for those not wanting to wait on the NC501.
Sold by Amazon
Best ice cream cone makers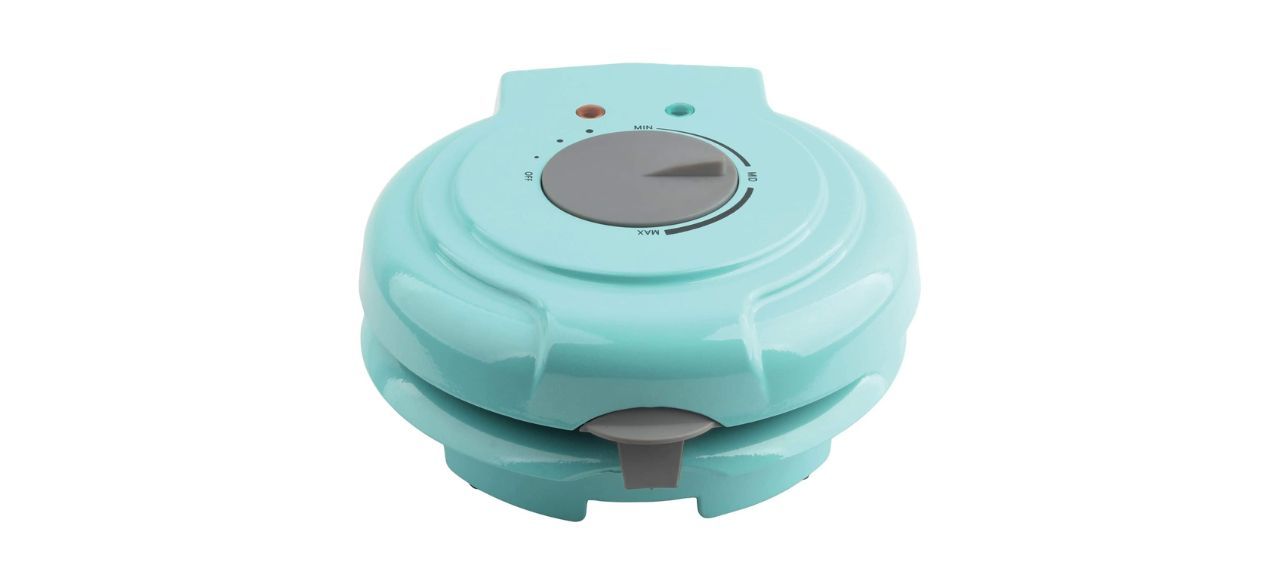 This makes 7-inch wafer-thin waffles and comes with a roller so you can form the cone. It has an adjustable temperature range so it can make sugar, wafer and waffle cones.
Sold by Amazon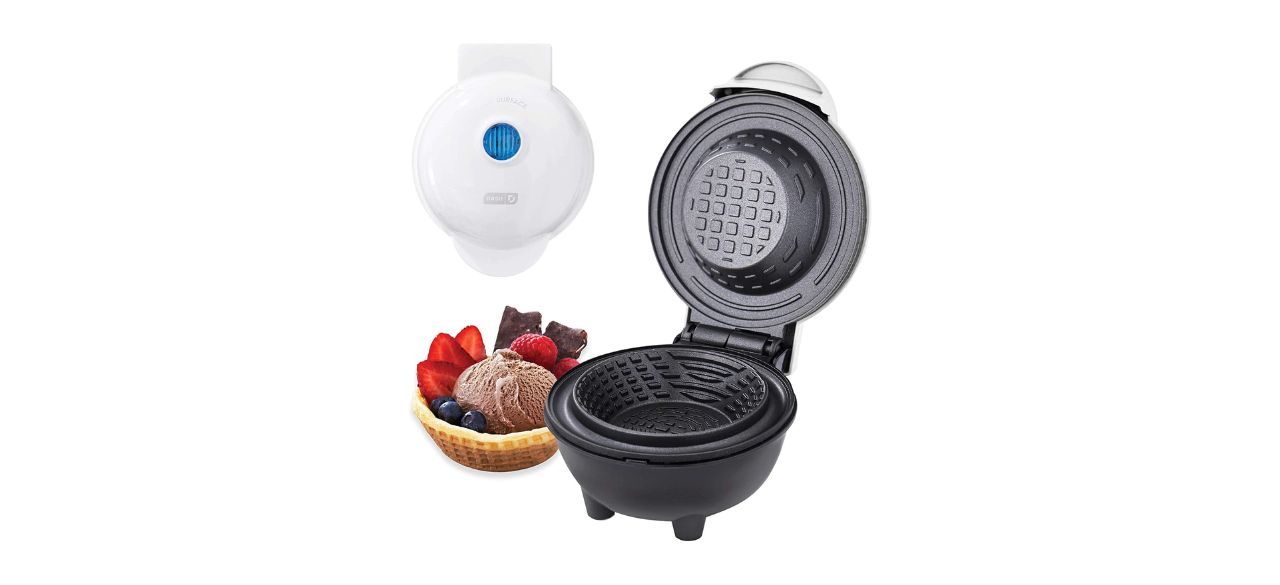 This makes 4-inch diameter waffle bowls so you can plop your freshly made ice cream and a handful of toppings all together. It comes in four colors.
Sold by Amazon
Want to shop the best products at the best prices? Check out Daily Deals from BestReviews.
Sign up here to receive the BestReviews weekly newsletter for useful advice on new products and noteworthy deals.
Jordan C Woika writes for BestReviews. BestReviews has helped millions of consumers simplify their purchasing decisions, saving them time and money.
Copyright 2023 BestReviews, a Nexstar company. All rights reserved.