How to make onion rings at home
It's no wonder onion rings are one of the most popular side dishes and appetizers on any restaurant menu. The satisfying crunch and tempting onion flavor are irresistible to food lovers.
The good news is that you don't have to go out to enjoy onion rings because you can easily make them at home. We sought the advice of our baking expert, Andrea Boudewijn, to guide you in making onion rings that you'll be thrilled to indulge in and proud to serve.
Shop this article: Presto GranPappy Electric Deep Fryer, Le Creuset Enameled Cast Iron Dutch Oven and Nordic Ware 3-Piece Baker's Delight Sheet Pan Set
Methods for making onion rings
When you think of making onion rings at home, you probably think of a deep fryer. While this traditional method produces crispy, flavorful results, other suitable methods exist.
Deep frying
Deep frying onion rings is the most commonly used method in restaurants, and you can easily achieve it at home with a large pot or electric deep fryer.
"I love to fry them on the stovetop in a pot of canola oil or in an actual fryer. This is the most traditional way to fry onion rings and for me produces the super crispy, battery goodness I've come to expect from a good onion ring," Boudewijn said. She advised that using a deep-fry thermometer will help you monitor your progress.
Oven roasting
Onion rings can also be placed on a baking sheet and prepared in an oven. Boudewijn suggested using a silicone baking mat, as it helps cut down on cleanup time. This is a healthier method, she added.
Air frying
Air fryers require little to no oil for food prep, thanks to rotating hot air technology, which also makes this method healthier than using a deep fryer when making onion rings.
Boudewijn said that all three methods can be adjusted for those with gluten and dairy sensitivities. She also explained the benefits of each:
"Deep frying on the stove creates the crunch we're used to and is the quickest cooking method at about seven to eight minutes (depending on your oil temperature). Oil is usually held at 350 to 375 Fahrenheit."
"Oven baking is healthier, as you're not using all that oil. You'll need to spray your battered rings with a little oil to crisp them up just before putting them in the oven, but you won't be consuming nearly as much oil as with deep-frying. Oven baking calls for the oven to be at about 400 Fahrenheit."
"Air frying has the same health benefits as oven baking but requires less energy use, and if you're in a warm climate during summer, it saves you from using a large hot oven and overheating your kitchen. Air frying takes about 10 minutes."
 
Regardless of your chosen method, Boudewijn advised that you'll save cook time by placing sliced onions in the freezer for 30 to 45 minutes. "This freezes the water in the onion and causes a breakdown in the cell walls causing a softening of the raw onion that would normally occur in the first three to four minutes of cooking."
Preparing onion rings
In between slicing raw onions with a chef's knife and topping off onion rings with salt when they are ready to serve, preparing the batter is a key step. Boudewijn said that liquid or dredge, such as milk, buttermilk or eggs (to avoid dairy), is essential. Flour mixed with spices and sparkling water or beer serves as the base, while you can add panko bread crumbs for more crunch.
"There are several different styles of batter, most made with all-purpose flour as the base. Some add cornstarch and/or rice flour to make the rings crispier, and that works great. A variety of spices are used depending on whose recipe you follow, but most have some cayenne, salt and pepper. I've also seen sparkling ice water and beer used to turn the dry spice-and-flour mixture to liquid."
"I like to keep it simple: I use buttermilk for my first dredge, then for the batter, I mix all-purpose flour, corn starch, salt, pepper, a pinch of cayenne and sparkling ice water. For the final coating? Panko bread crumbs. For a very crispy thicker coating, do your first complete dredge, let your onion rings sit on a sheet pan for a minute and then repeat steps two and three. Yum!"
Onion ring FAQ
Q. How can I make gluten-free onion rings?
A. If you've eliminated gluten from your diet, you can still enjoy onion rings. Boudewijn offered advice for making gluten-free batter.
"Use rice flour in your batter instead of all-purpose and swap the bread crumbs for gluten-free bread crumbs to make your onion rings gluten-free," she said.
Q. Are onion rings good for you?
A. Onions contain nutrients and antioxidants, including quercetin, which supports good cholesterol (also known as HDL). However, deep-frying onion rings will add fat and a fairly high amount of calories to your diet. For the most healthful onion rings, follow our cooking expert's recommendations for preparing the classic favorite using an oven or air fryer.
Q. How can I enhance the flavor of onion rings?
A. Boudewijn said there are several spices she likes to use to add different flavors to onion rings. "Try different spices to add heat or color to your onion rings. Some of my favorite add-ins are paprika, garlic powder, or if you're feeling cheffy, use truffle salt."
What you need to buy to make onion rings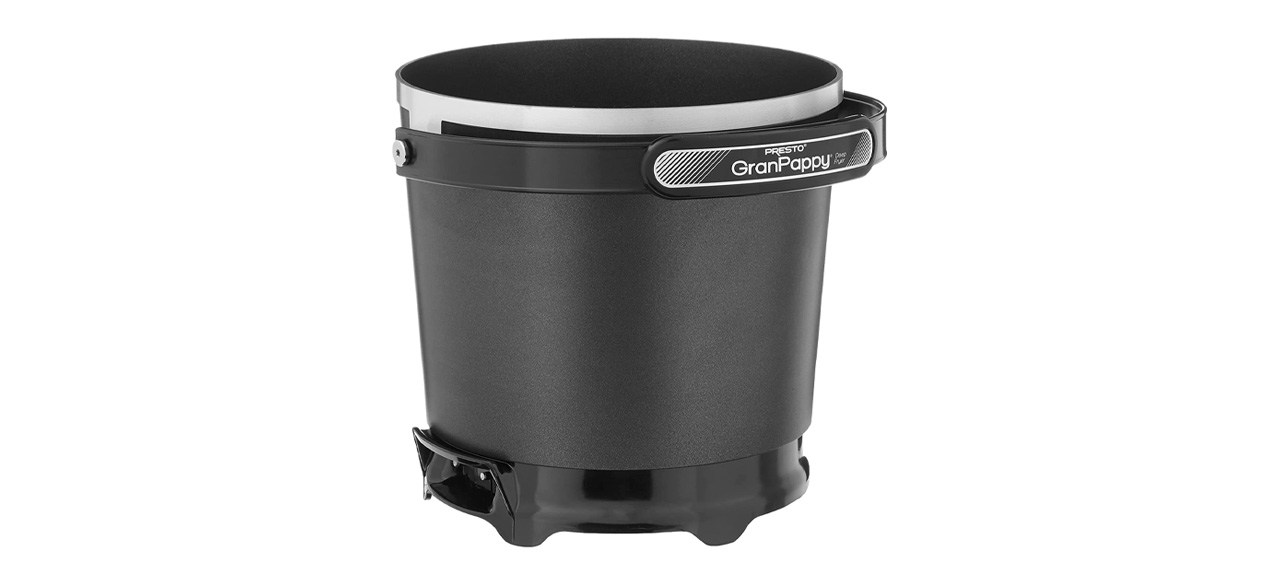 Presto GranPappy Electric Deep Fryer
This deep fryer is fairly basic, but it's also straightforward to use. It heats quickly, so you can enjoy onion rings and other fried foods in minutes.
Where to buy: Sold by Amazon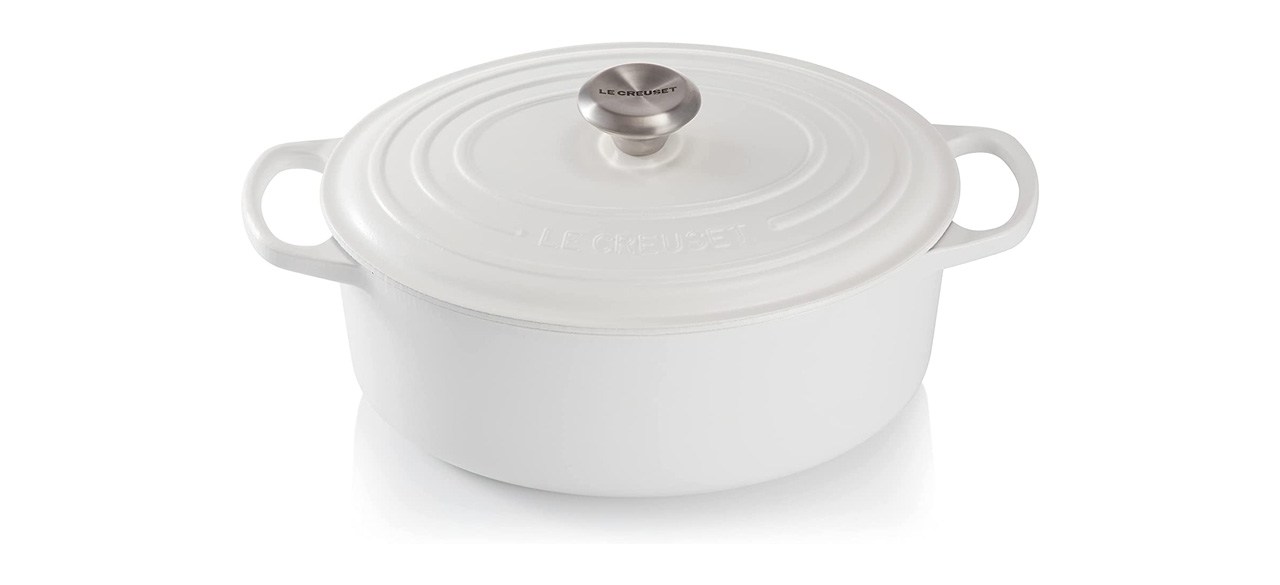 Le Creuset Enameled Cast Iron Dutch Oven
This durable Dutch oven from Le Creuset is versatile and easy to clean. The enameled cast iron construction makes it suitable for high cooking temperatures.
Where to buy: Sold by Amazon, Wayfair and Sur La Table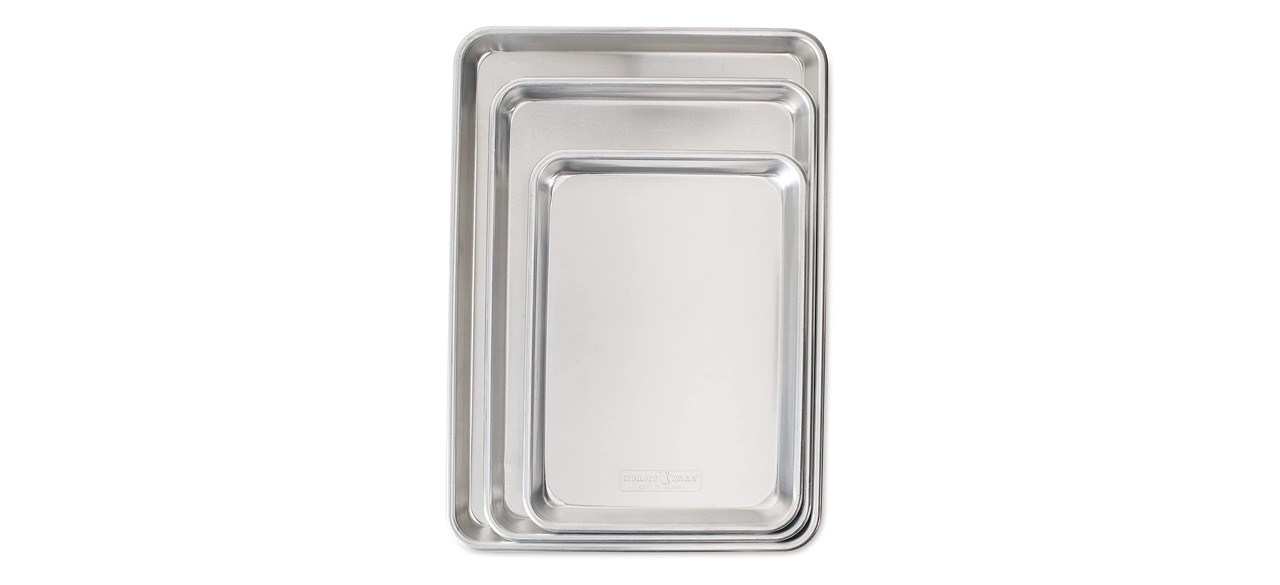 Nordic Ware 3-Piece Baker's Delight Sheet Pan Set
From preparing onion rings to frying to baking them in the oven, these well-made sheet pans get the job done. They are crafted of aluminum that heats evenly and resists corrosion.
Where to buy: Sold by Amazon and Sur La Table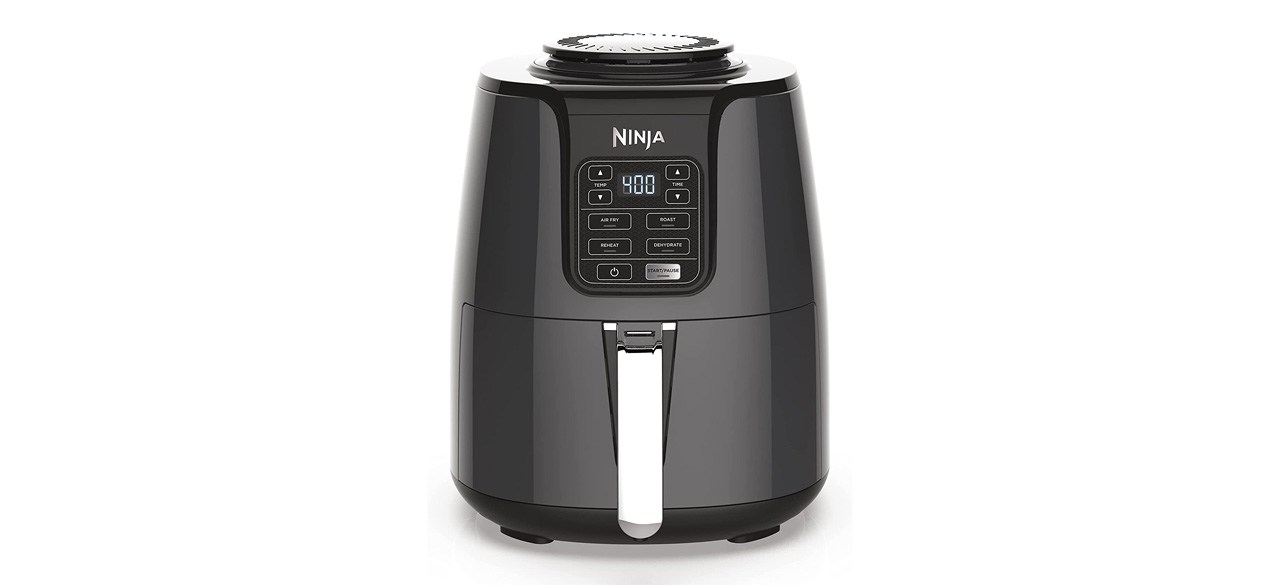 A generous range of cooking temperatures, a 4-quart capacity and nonstick ceramic coating make this Ninja air fryer ideal for preparing batches of onion rings without a lot of oil.
Where to buy: Sold by Amazon and Kohl's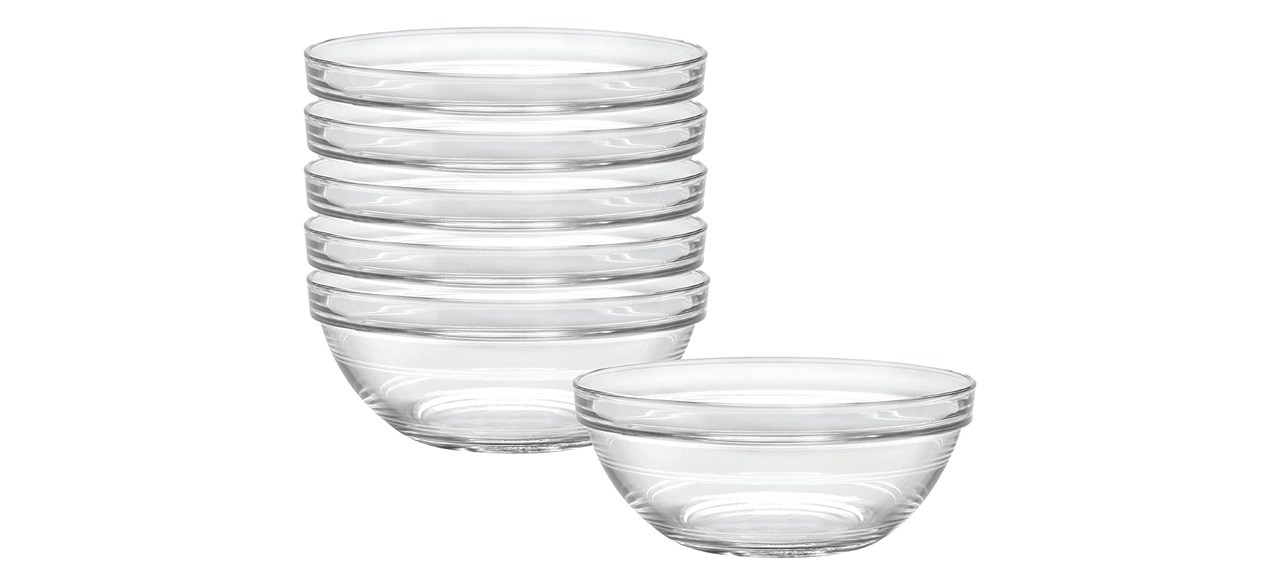 When preparing your batter for onion rings, you'll need bowls to mix the ingredients. This set includes six glass bowls.
Where to buy: Sold by Amazon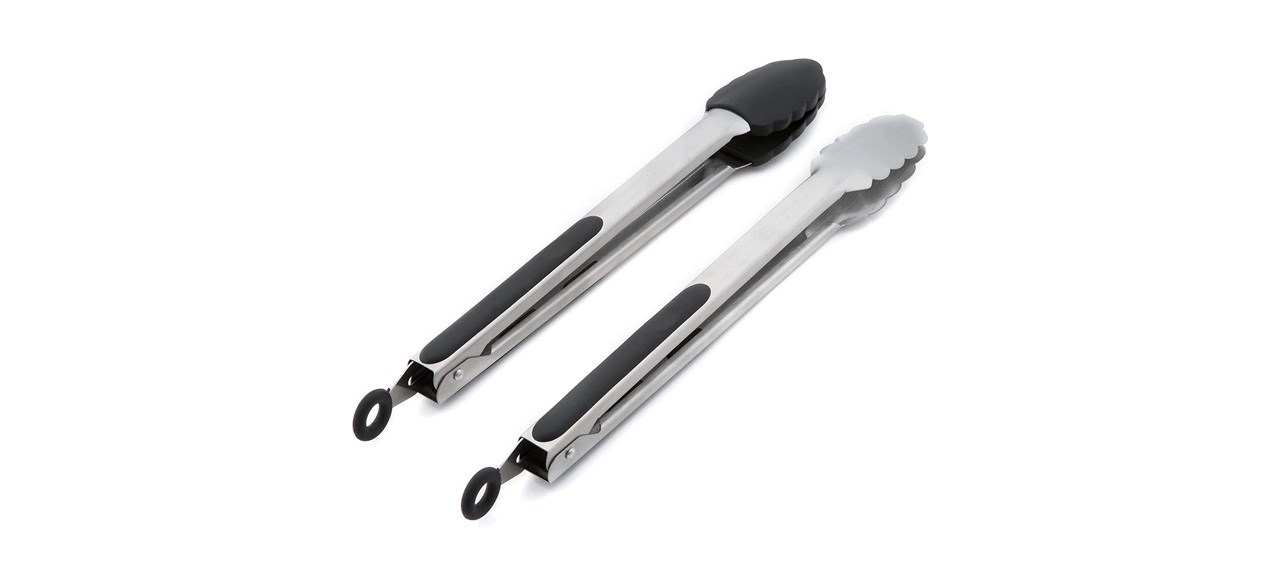 Removing your onion rings from the deep fryer, oven or air fryer will be a snap with this affordable pair of grippy tongs.
Where to buy: Sold by Amazon
Sign up here to receive the BestReviews weekly newsletter for useful advice on new products and noteworthy deals.
Jennifer Manfrin writes for BestReviews. BestReviews has helped millions of consumers simplify their purchasing decisions, saving them time and money.
BestReviews spends thousands of hours researching, analyzing, and testing products to recommend the best picks for most consumers
Copyright 2023 BestReviews, a Nexstar company. All rights reserved.