This is an archived article and the information in the article may be outdated. Please look at the time stamp on the story to see when it was last updated.
Do you need a food processor or a stand mixer?
Both stand mixers and food processors are handy kitchen appliances, but which one do you need? There is a small amount of crossover. For example, you can knead dough in both food processors and stand mixers. However, a food processor and stand mixer generally handle different tasks.
Food processors are primarily used for chopping and shredding, whereas stand mixers come into their own for mixing and whipping. If you're a keen cook, you may find you want both.
What are food processors?
Food processors are designed for chopping, shredding and slicing ingredients, plus they're capable of simple mixing tasks, such as cake batter or shortcrust pastry. Some also have dough hooks for kneading.
They usually come with standard S-blades for chopping, mincing and dicing, plus discs that can shred and slice ingredients.
Food processor pros
Food preparation speed: By taking care of simple-yet-time-consuming tasks, such as chopping and shredding, food processors really speed up food prep. This might make you more likely to get stuck into cooking on a weeknight or when you're short on time.
Baking uses: Although they were mostly designed for chopping and slicing, they can also mix up pastry dough, batters and more, saving you time and effort.
Range of attachments: Food processors come with various discs and blades for different tasks. Blades generally chop and mince ingredients, although some processors include dull dough blades for kneading. Discs slice and shred ingredients and can be reversible, with each side performing a different function.
Easier on the hands: If you have arthritis or other conditions that affect your dexterity or grip strength, food processors can let you carry out tasks that might otherwise be difficult or impossible.
Food processor cons
Kneading capabilities: Food processors aren't as adept at kneading doughs as stand mixers. This is especially noticeable with firm doughs or lower-end food processors with weak motors.
Can't replace blenders: Although they can handle dips and spreads, such as hummus or salsa, they're not made for smoothly pureeing or liquifying ingredients like blenders.
Best food processors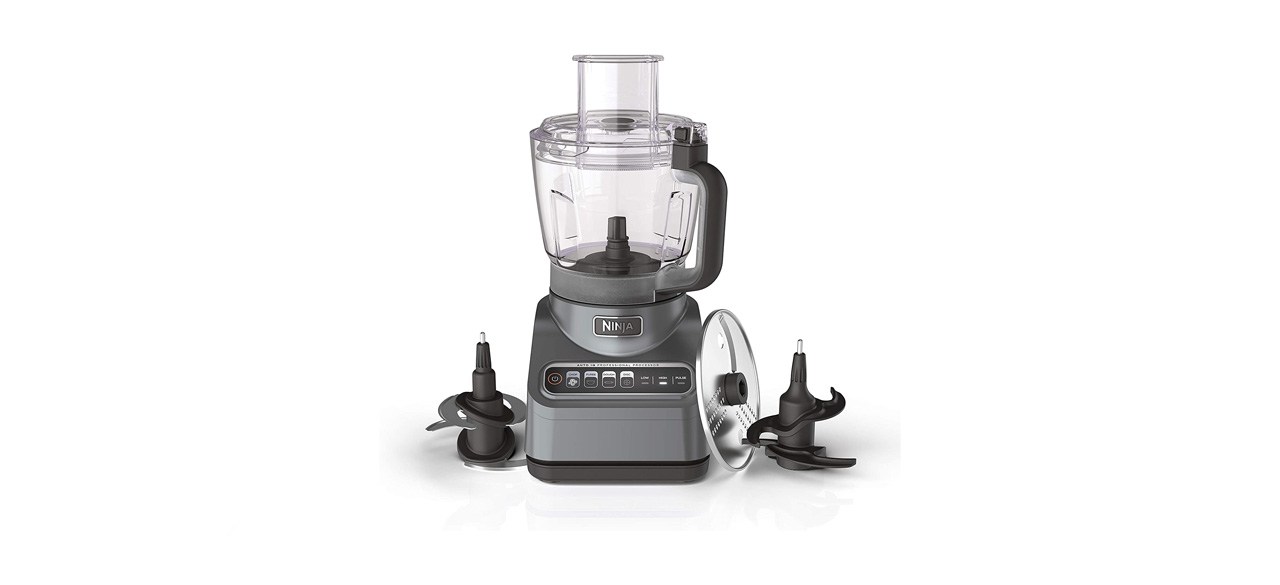 Ninja BN601 Professional Plus Food Processor
Thanks to its powerful 1,000-watt motor, this processor is great for kneading dough and pureeing ingredients, as well as the usual chopping, slicing and shredding. The 72-ounce bowl uniformly processes up to 9 cups of ingredients but works just as well with small quantities.
Where to buy: Sold by Amazon and Kohl's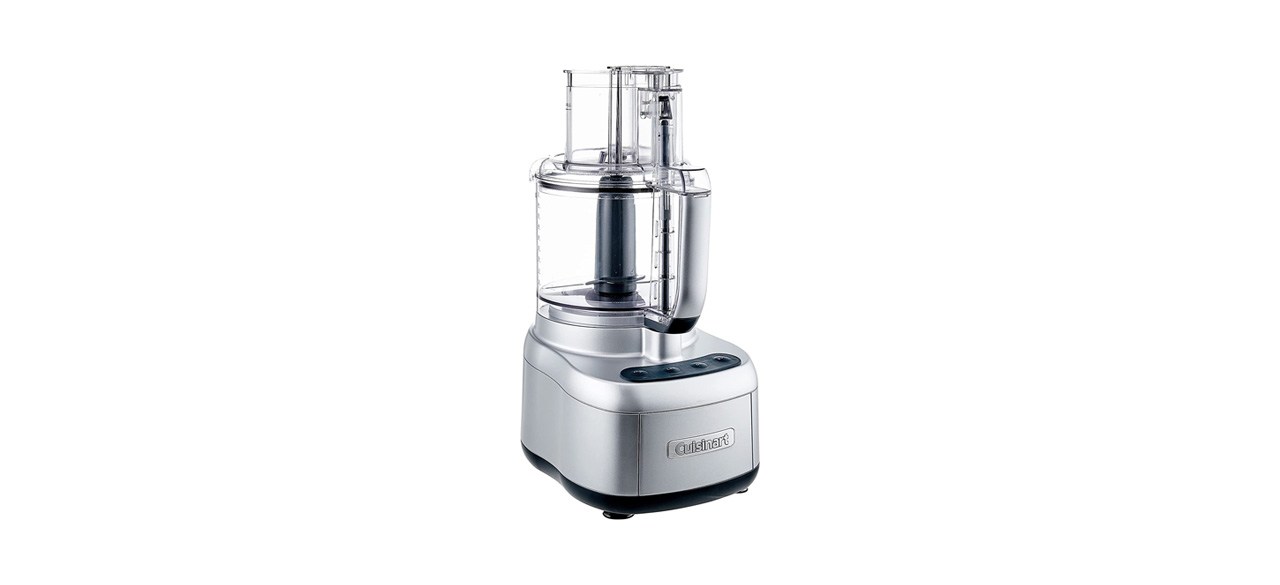 Cuisinart 11-Cup Food Processor
This high-end food processor has a large 11-cup capacity and a wide chute, so you don't have to pre-chop most ingredients. It offers a range of discs and blades for chopping, slicing and shredding.
Where to buy: Sold by Amazon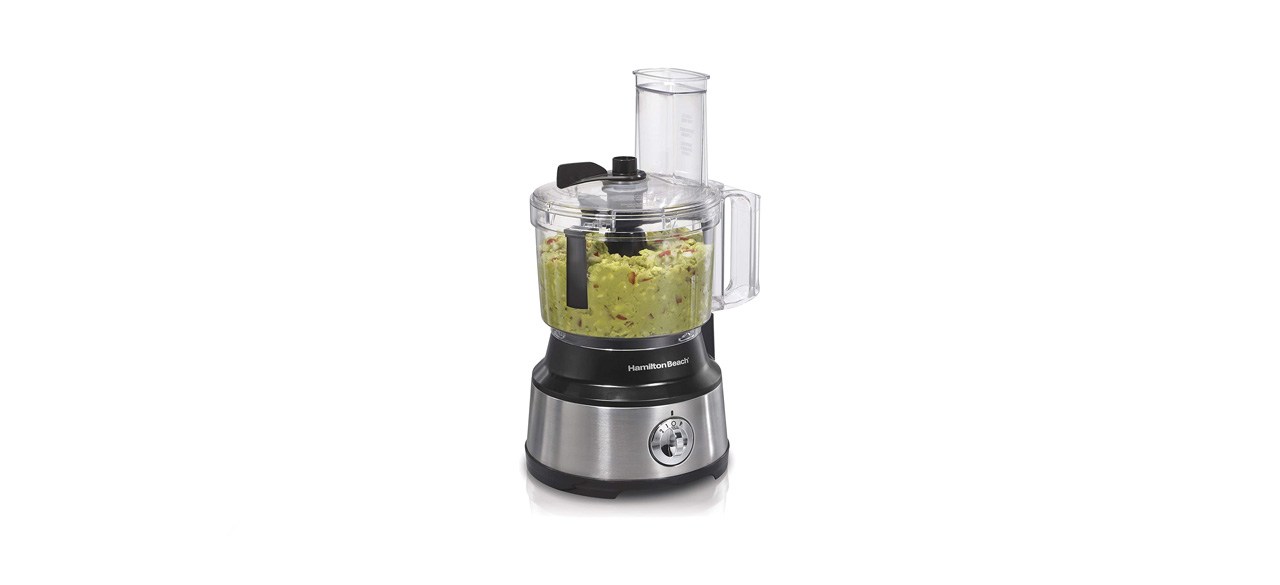 Hamilton Beach Food Processor and Vegetable Chopper
With a 10-cup capacity, this food processor is generously-sized but still affordable. It comes with standard S-blades for chopping, plus a disk for slicing and shredding.
Where to buy: Sold by Amazon
What are stand mixers?
Stand mixers are used for mixing, beating and whipping ingredients, as well as for kneading dough. They take the work out of processes that can be labor-intensive, such as whipping egg whites or aquafaba to stiff peaks.
While they're usually used for baking purposes, they can perform other functions, such as whipping up creamy mashed potatoes or mixing up large batches of guacamole.
Stand mixer pros
Kneading dough: Kneading dough by hand is time-consuming and hard work, but it's easy with a stand mixer. If you regularly bake bread, these mixers are the obvious choice. They outperform food processors significantly, especially for large batches or tough doughs.
Whipping: If you're looking to whip egg whites or heavy cream, food processors get the job done. They're great for making meringues and meringue buttercream.
Optional attachments: High-end stand mixers are compatible with a range of unusual attachments that make them all the more versatile. These include blenders, mini choppers, ice cream makers, spiralizers and juicers.
Ease of use: Stand mixers take the grunt work out of a wide variety of kitchen tasks, including beating frostings, mixing batter and kneading dough. This is great for people short on time or who can't physically perform these tasks.
Stand mixer cons
Large size: Stand mixers aren't exactly compact and take up a significant amount of counter space.
Cost: Quality stand mixers aren't cheap. On average, they cost significantly more than food processors.
Best stand mixers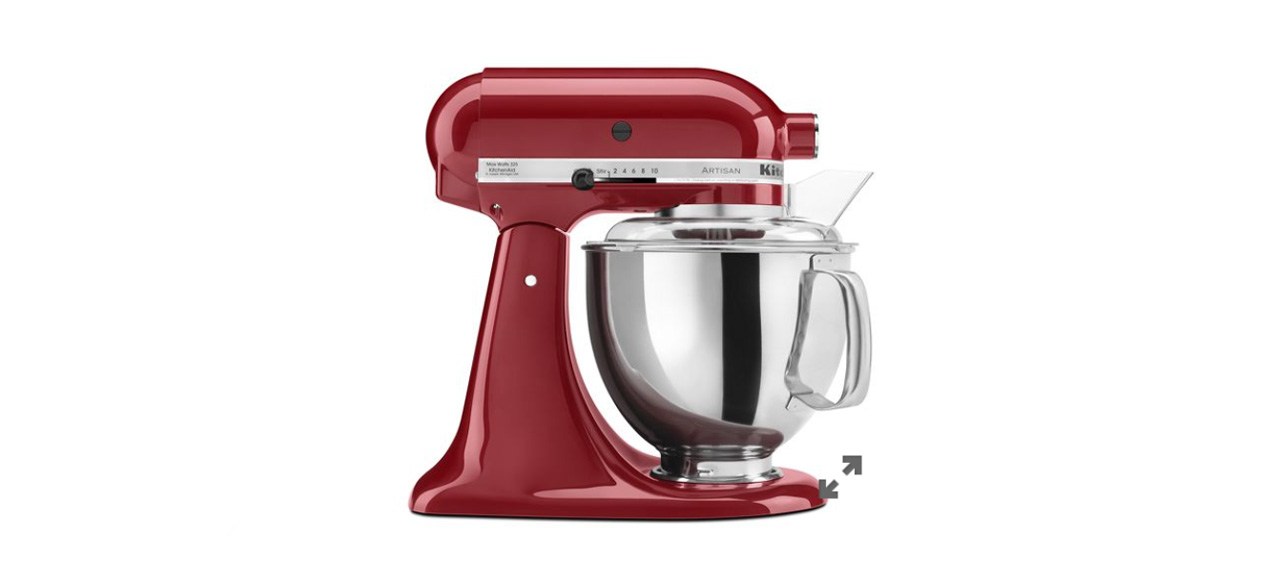 KitchenAid Artisan Series 5-Quart Stand Mixer
Sure, they're somewhat pricey, but KitchenAid mixers are enduringly popular for a good reason. Not only do they look great, but they're extremely durable and reliable, plus they're compatible with a range of useful accessories, from pasta makers to juicers.
Where to buy: Sold by KitchenAid and Amazon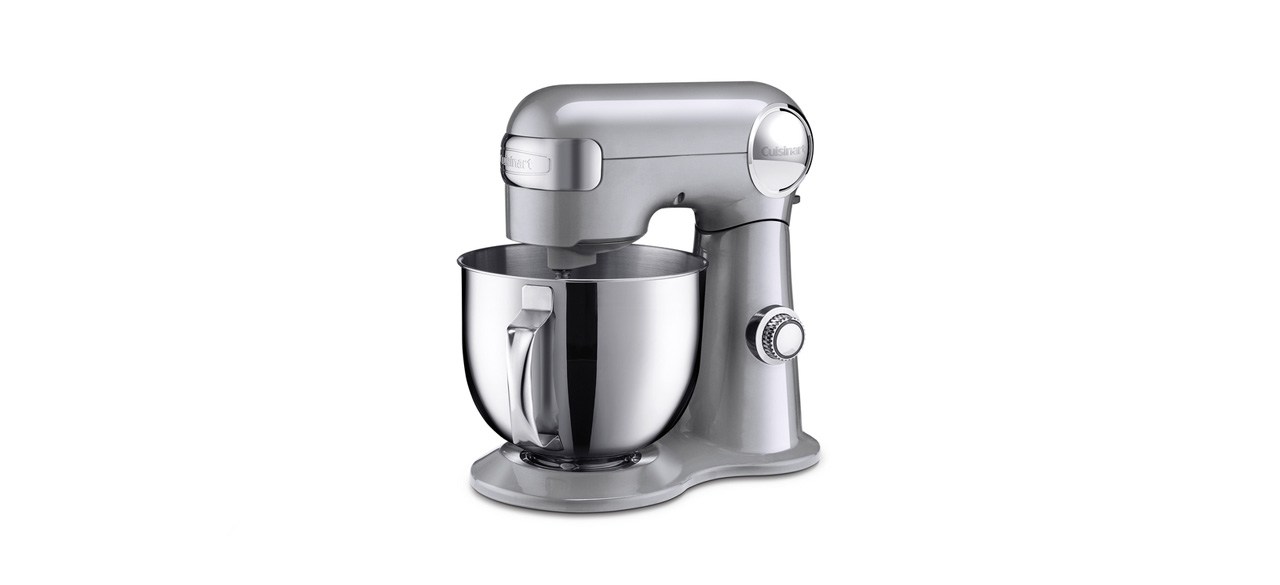 Cuisinart 5.5-Quart Stand Mixer
With a whisk, flat mixing paddle and dough hook, this powerful stand mixer is a versatile choice. It has 12 speeds, so you can control how you mix ingredients with precision.
Where to buy: Sold by Amazon, Kohl's and Home Depot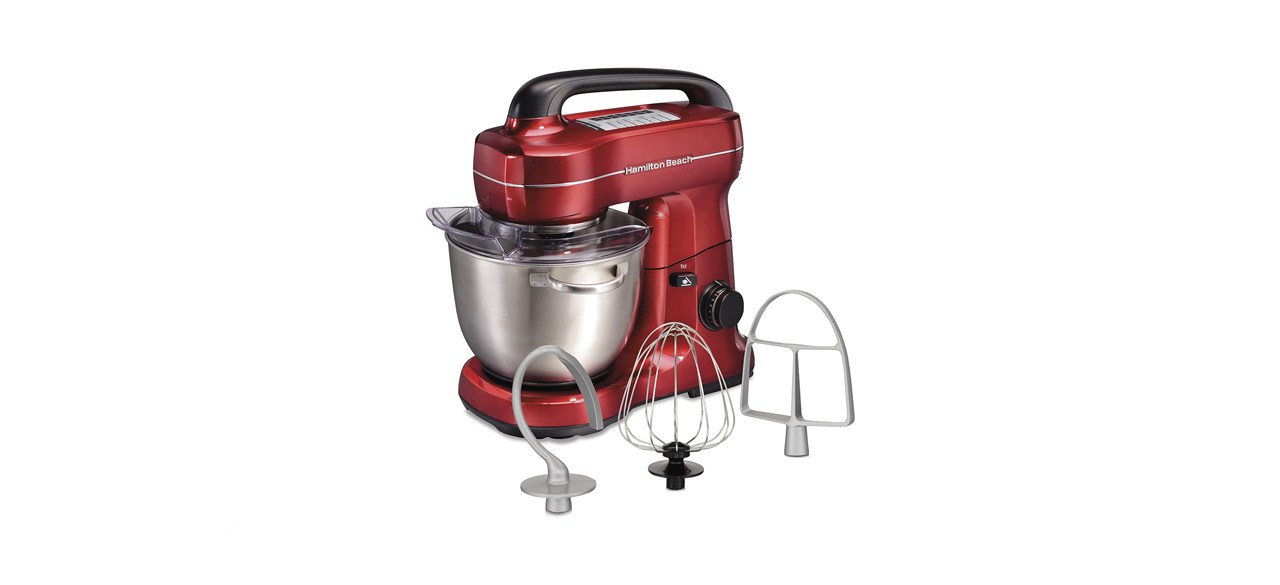 Hamilton Beach Electric Stand Mixer
This option is great for those looking for a reasonably priced mixer that won't disappoint. It has a moderately powerful motor, although it doesn't pack as much of a punch as high-end options. It includes a beater, dough hook and whisk attachments.
Where to buy: Sold by Amazon and Kohl's
What's the difference between food processors and stand mixers?
The main difference between these two appliances is the tasks that they're designed to complete. There are a handful of things you can do with either, such as mixing pastry dough. However, food processors are primarily for food prep, and stand mixers are primarily for baking tasks.
If you're looking to chop, slice and mince ingredients, a food processor is what you need. However, a stand mixer is more your speed if you want to whip heavy cream or beat light and fluffy buttercream.
Since what each does is quite different, with just a small amount of overlap, it may be obvious which is right for you. However, if you want to be able to perform all these kitchen tasks, you'll need one of each.
Want to shop the best products at the best prices? Check out Daily Deals from BestReviews.
Sign up here to receive the BestReviews weekly newsletter for useful advice on new products and noteworthy deals.
Lauren Corona writes for BestReviews. BestReviews has helped millions of consumers simplify their purchasing decisions, saving them time and money.
Copyright 2023 BestReviews, a Nexstar company. All rights reserved.