This is an archived article and the information in the article may be outdated. Please look at the time stamp on the story to see when it was last updated.
Owning a home brings with it major challenges, including having to keep it clean. Some homes are easier to clean than others, whether it's because of a smaller size or simpler surfaces. Others aren't so lucky, such as those who have to contend with outdoor areas including decks. These beautiful wooden creations are an amazing way to take in your backyard, but they require specific tools and processes to maintain properly. Among the tools you need is a good deck scrub brush.
In this article: Libman Deck Scrub Brush, Shurhold Deck Scrub Brush and Weiler Deck Scrub Brush.
Bristles
The bristles of deck scrub brushes are the key component when it comes to being well-suited to light-, medium- or heavy-duty scrubbing. There are many types of bristles, but some of the most popular include:
Nylon bristles resist acids used in some cleaning solutions and can be used for most levels of scrubbing, dry or wet.
Palmyra bristles are a little more durable than most, making them good for stronger scrubbing.
Polyester bristles have some ultraviolet light resistance, making them perfect for those who store the scrub brush outside.
Polypropylene bristles are a good budget buy for cleaning small decks infrequently. You should be sure to use it dry.
Polystyrene bristles can be safely used dry or wet, but they're on the soft side so they shouldn't be used for heavy-duty scrubbing.
Tampico bristles are also on the soft side, but they're excellent at holding water for light-duty wet scrubbing.
Handle holes
Deck scrub brushes are usually made of two parts: the head and the handle. The head can have either a threaded or tapered hole for attaching or both . Threaded holes need the handle to be screwed in. Tapered holes just have the handle slide in.
How to clean a wooden deck
Cleaning a wooden deck is a time-consuming process and one that requires more than your fair share of elbow grease.
Prepare the deck: Before you really get down to cleaning, you first need to prepare the deck. This means clearing off all furniture, such as deck boxes, and other debris such as leaves. While you're moving your furniture around, consider giving them a good cleaning, too.
Prepare a cleaning solution: You don't use soap and water to clean a wooden deck. Instead, you need special deck cleaning solutions that you can either buy or mix yourself. There are various solutions for specific cleaning needs, such as some that use vinegar for killing weeds that grow through the cracks. Make sure to do your research before using the incorrect cleaner.
Rinse the deck: A simple step, all that's necessary here is to get your deck nice and wet with your garden hose in preparation for your cleaning solution and scrubbing.
Scrub: Now that all your preparation is complete, it's finally time to scrub with your deck scrub brush. Give it your all to ensure you don't need to clean it more often than you need to, taking breaks if necessary.
Rinse the deck: After all your mighty scrubbing, thoroughly wash away the remaining cleaning solution and all the nastiness you scrubbed up.
Check the deck: While the wood of your deck is wet, you can spot some problems. Common ones include dark spots that indicate mold and similar growths or beads of water that indicates your wood needs to be resealed.
Treat the deck: If you spot any problems during the "check the deck" step, treat them right away.
Rinse the deck: The final step is just to give your deck one last good rinse. Then, have a celebratory action, such as having a snack or a drink, for a job well done.
Best deck scrub brushes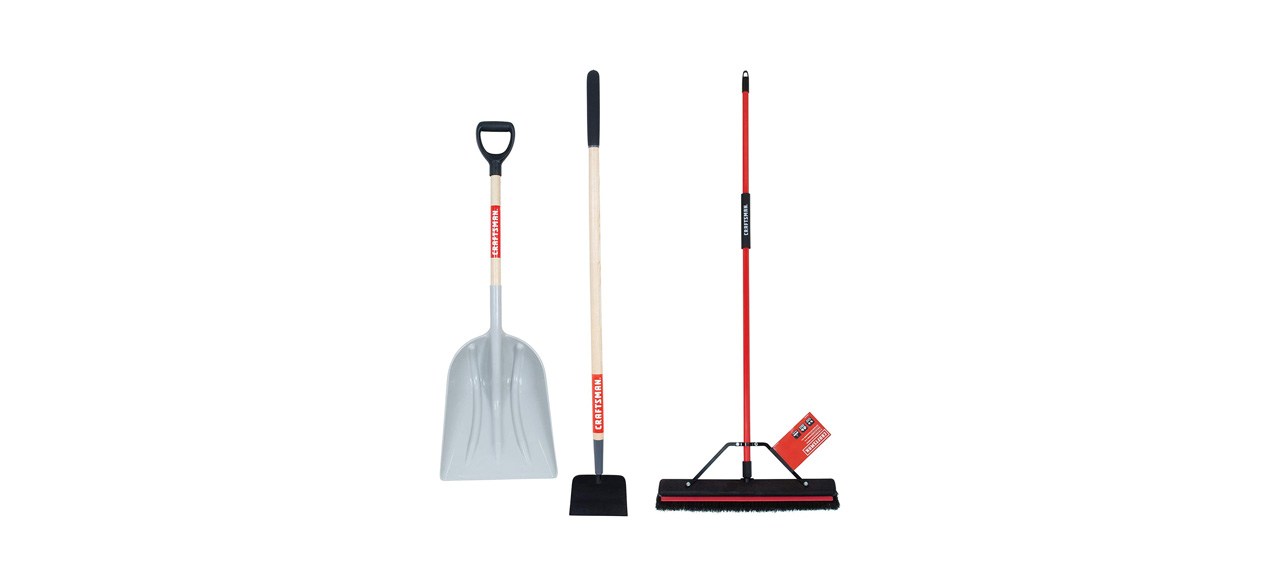 Craftsman Deck Scrub Brush Set
This cleaning set includes a large #12 poly scoop, a scraper and a 24-inch push broom with a built-in squeegee. The push broom acts as your deck scrubber and the scraper can be used to get rid of stubborn nastiness.
Sold by Amazon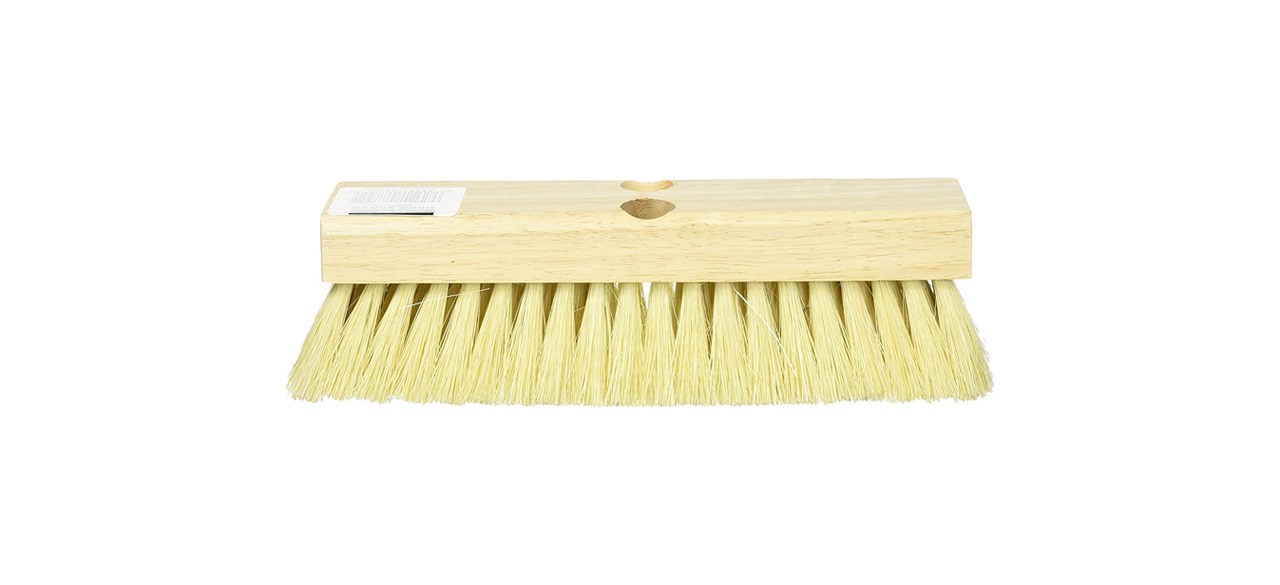 DQB Industries Deck Scrub Brush
This scrub brush doesn't include a handle but it does have both a tapered and a threaded hole so you can use the handle you already have or can order the type you prefer to use.
Sold by Amazon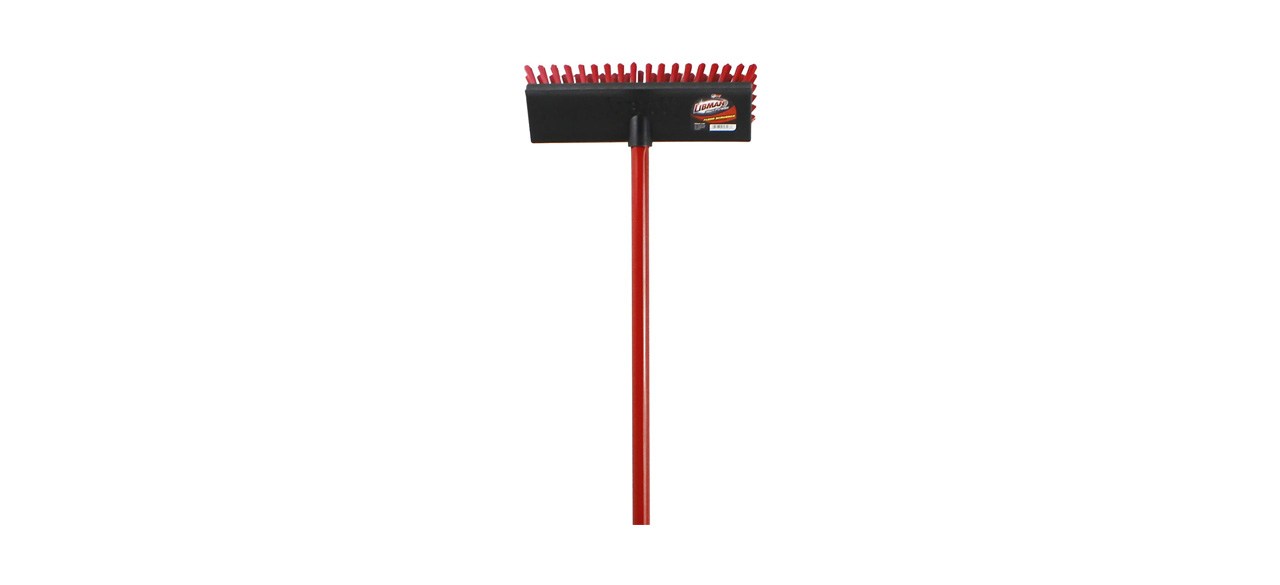 This scrub brush head and handle have a combined height of 52 inches and a 10.5-by-3.5-inch scrubbing surface with 1.3-inch-long fibers. The handle has a hanger tip for easy storage.
Sold by Amazon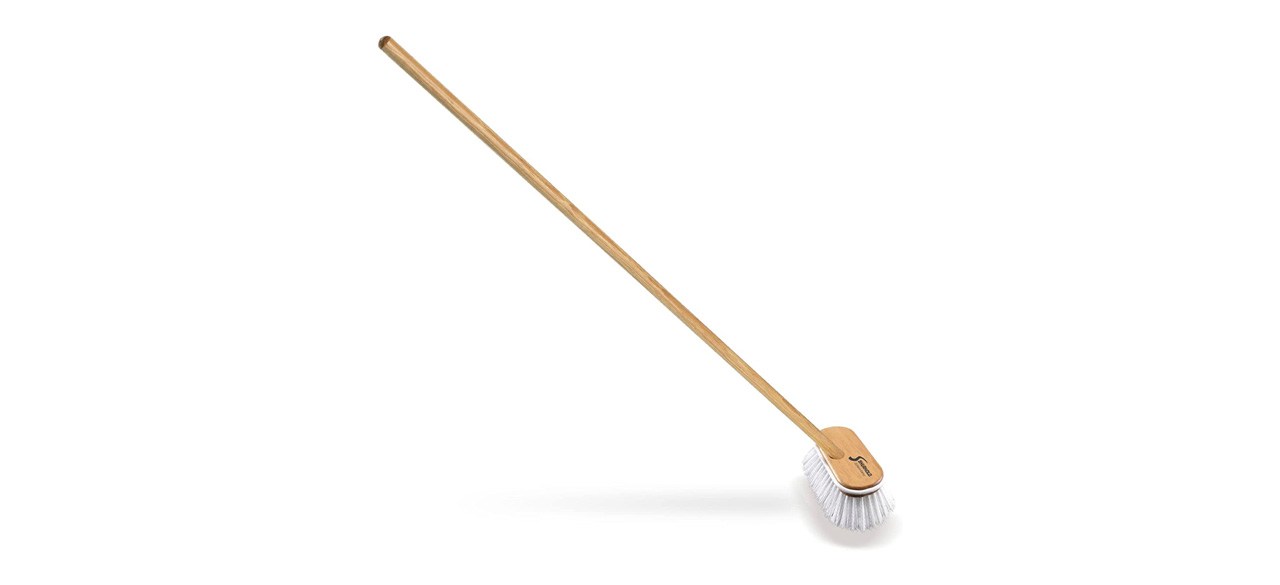 This scrub brush head and handle combo can come with soft or stiff bristles. The handle is 48 inches long for good reach. It can tackle wet or dry decks with ease.
Sold by Amazon and Home Depot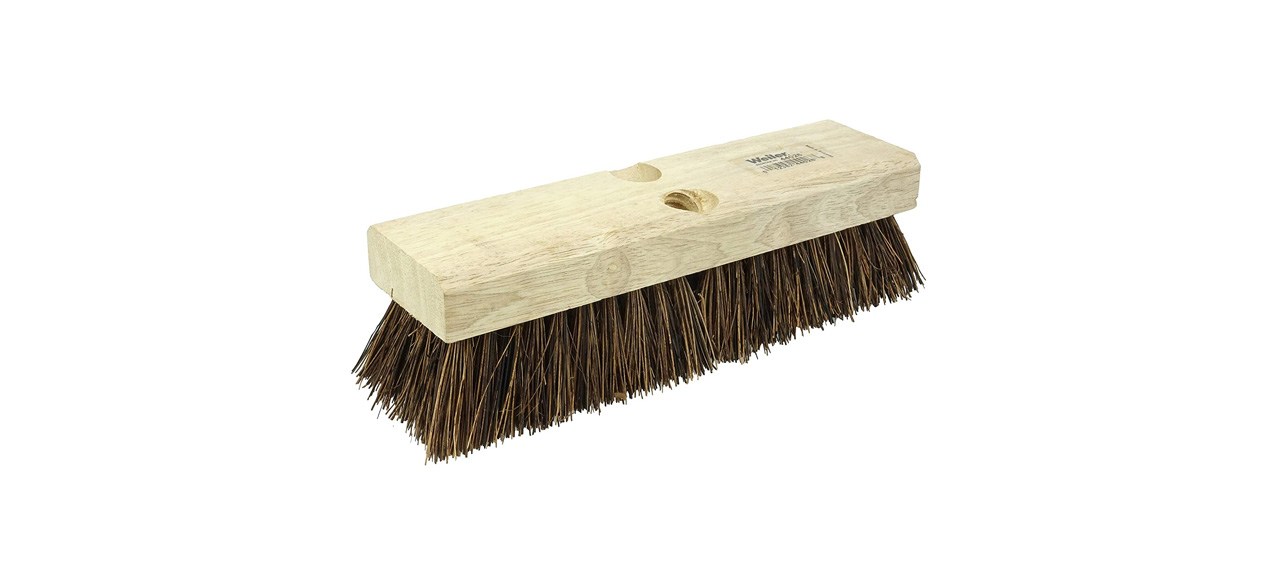 This scrub brush head comes in three lengths (9, 10 and 12 inches) and with three bristle types (palmyra, Tampico and polypropylene). It also comes with both tapered and threaded handle holes.
Sold by Amazon
Best deck boxes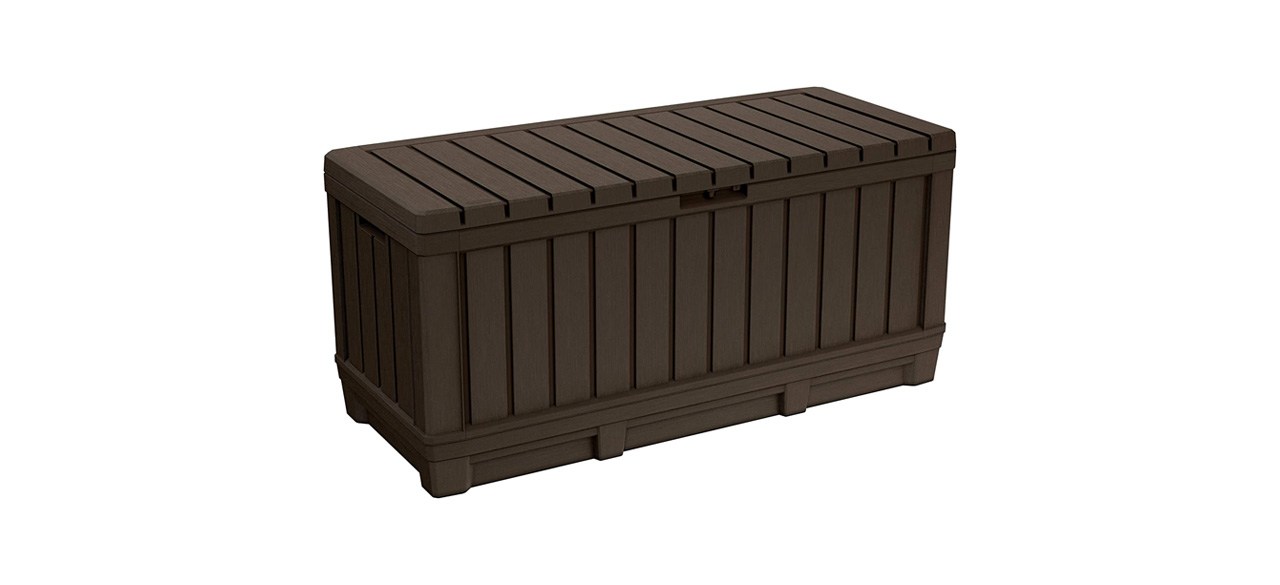 This deck box has a 90-gallon capacity and measures 50.4 by 21.2 by 23.2 inches. It has a seating weight capacity of 573 pounds and it comes in brown and graphite.
Sold by Amazon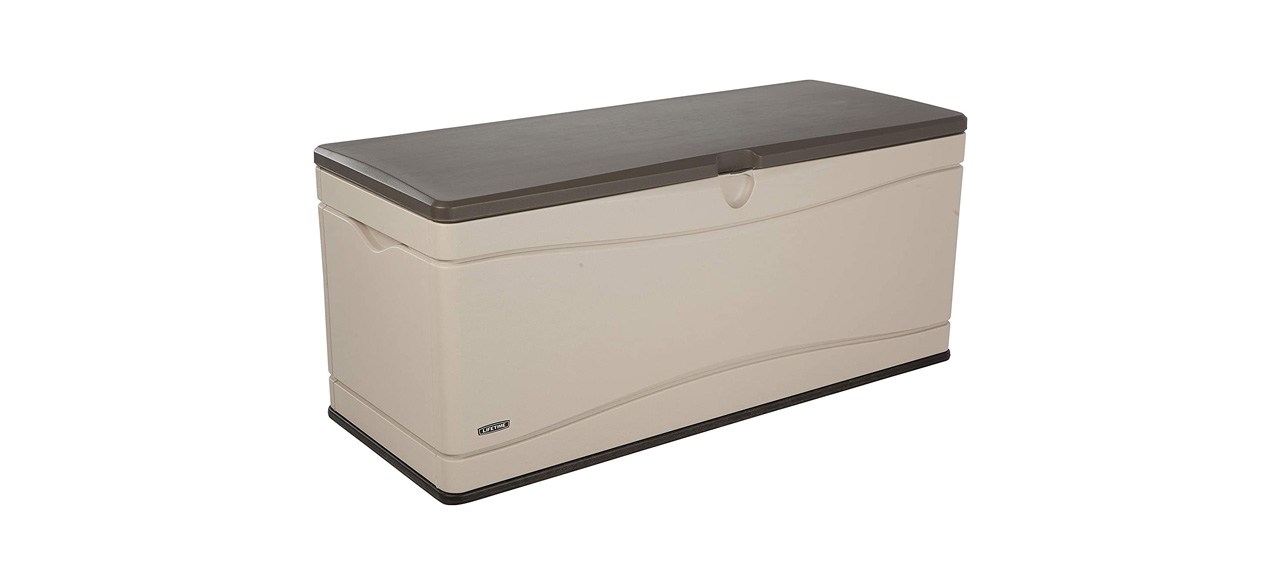 Lifetime 60012 Extra-Large Deck Box
This simple box has an extraordinary weight capacity of 900 pounds. It comes in four sizes (80, 116, 130 and 150 gallons) and four colors (desert sand, desert sand/brown, arctic white and gray).
Sold by Amazon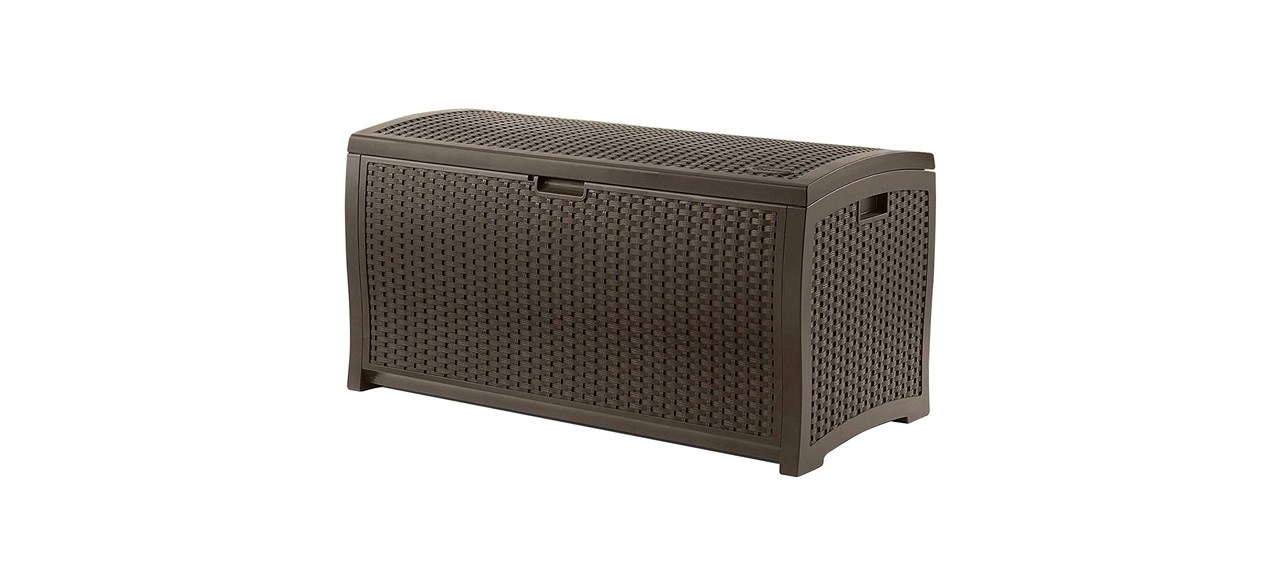 This deck box can be bought alone or as part of several bundles such as one that includes extra deck boxes or storage seats or one with an umbrella base.
Sold by Amazon
Best garden hoses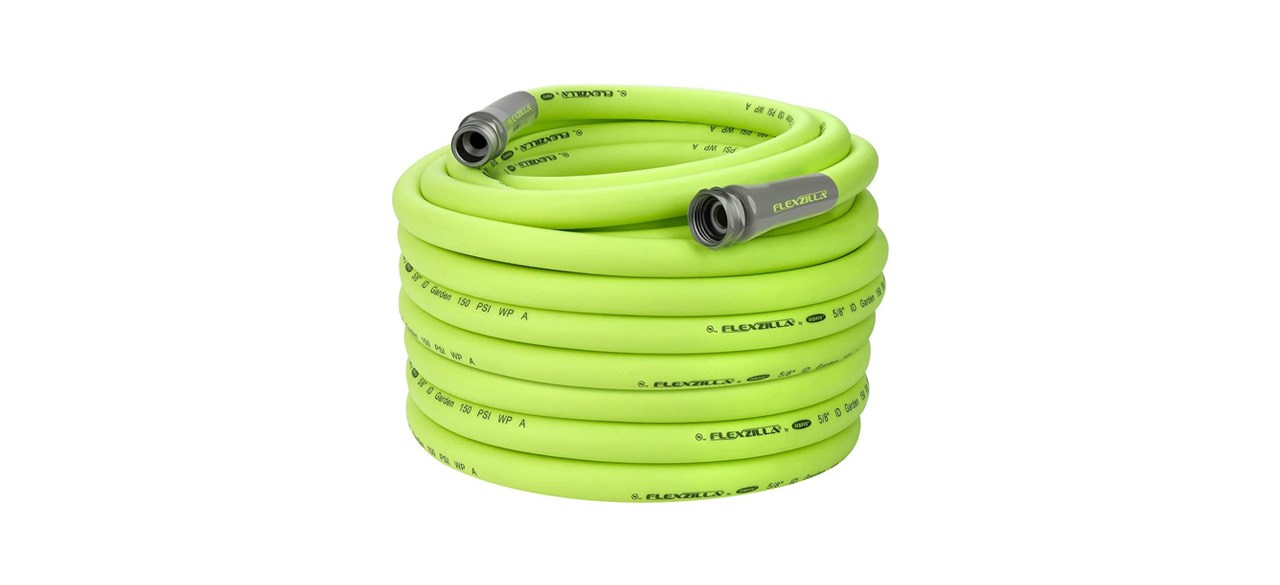 This hose comes in seven lengths (3, 5, 10, 25, 50, 75 and 100 feet) and can be bought alone or with one of three accessories (a nozzle kit, a rolling sprinkler or a spray head).
Sold by Amazon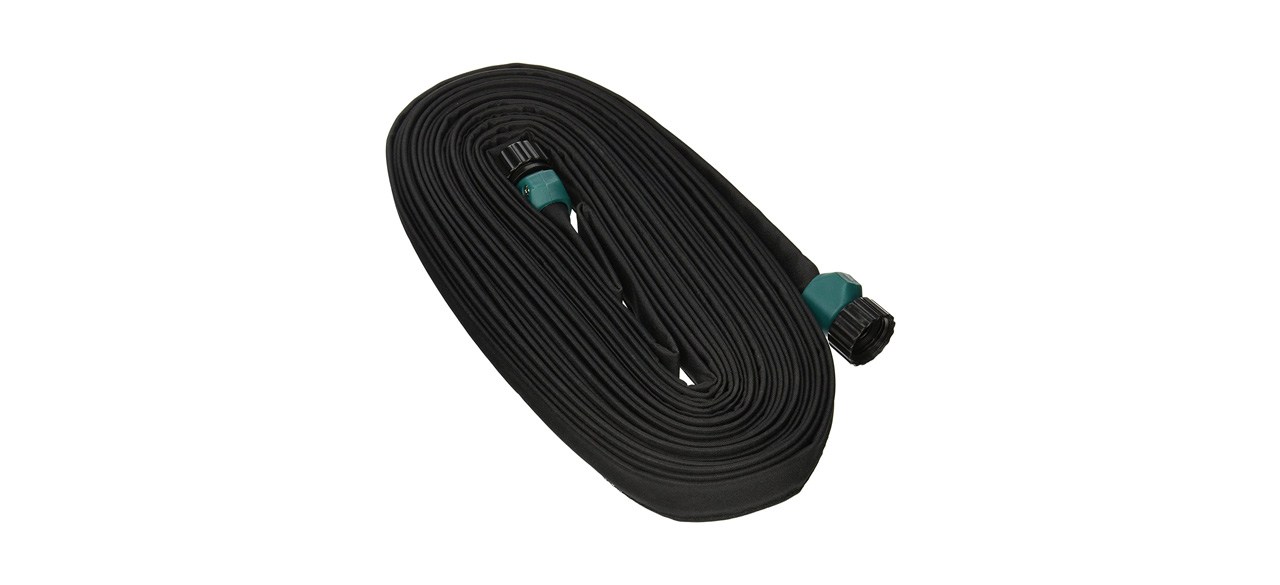 Fiskars Gilmour Flat Weeper Soaker Garden Hose
This hose uses a special flat tube design that makes it much easier to roll up and store, plus it's made of recycled vinyl. It comes in three lengths (25, 50 and 75 feet).
Sold by Amazon
Want to shop the best products at the best prices? Check out Daily Deals from BestReviews.
Sign up here to receive the BestReviews weekly newsletter for useful advice on new products and noteworthy deals.
Jordan C. Woika writes for BestReviews. BestReviews has helped millions of consumers simplify their purchasing decisions, saving them time and money.
BestReviews spends thousands of hours researching, analyzing and testing products to recommend the best picks for most consumers.
Copyright 2023 BestReviews, a Nexstar company. All rights reserved.