This is an archived article and the information in the article may be outdated. Please look at the time stamp on the story to see when it was last updated.
She's Birdie The Original Personal Safety Alarm review
According to the Centers for Disease Control (CDC), more than one in three women will experience some form of assault in their lifetime. This can make it difficult to perform simple tasks, such as walking across campus or meeting someone new. Having a small device that makes you feel safe can help you reclaim your life.
She's Birdie has an answer. The Original Personal Safety Alarm is "​​Made for women, by women." Unlike pepper spray or a Taser, this product travels safely. When threatened, you can trigger the device to activate a loud siren and flashing strobe to help deter an attack.
We tested She's Birdie The Original Personal Safety Alarm to see if it really could provide the feeling of security needed to perform everyday activities fearlessly. Here's what we found.
Testing She's Birdie The Original Personal Safety Alarm
At BestReviews, we have a group of product testers who try out products in real-world environments to see how well they hold up to the manufacturer's claims. To test the Birdie personal safety alarm, we chose an individual who spends a great deal of time hiking trails in the wilderness alone. Our tester has never used a personal safety alarm before, but they have done extensive research to learn which models were easy to carry and use in an emergency. They also wanted to find a model with a siren that was jarring enough to deter an attacker.
When our tester received the She's Birdie personal safety alarm, they tried out the features not only to learn how to operate it but to discover how well it performed.
What is She's Birdie The Original Personal Safety Alarm?
The She's Birdie personal safety alarm is a slim, handheld device that comes with a carabiner so it can be attached securely to your clothing or a backpack. It also comes with two lithium batteries that are strong enough to power a 130-decibel siren and a strobe for up to 40 minutes. The device is available in several colors, including aqua, charcoal, coral, indigo and lemon.
The product arrived in very minimal packaging, which we considered a plus. However, it was only held inside the box by a thin cardboard flap that was not secured. We would have felt a little more confident had the package been taped or sealed at each end to inhibit tampering.
Physically, the Birdie is a compact device that fits easily in your hand. It only measures 3.7 inches by 1.25 inches by 0.6 inches. While it's too small and thin to have much heft or feel sturdy, this personal safety alarm doesn't look or feel cheaply made.
She's Birdie The Original Personal Safety Alarm price and where to buy
She's Birdie The Original Personal Safety Alarm is only available for purchase online. It costs $29.95, and you can find it on Amazon.
How to use She's Birdie The Original Personal Safety Alarm
Operation
To trigger the Birdie safety alarm, all you need to do is give it a sharp tug to remove the pin in the top. The pin slides out easily, but isn't loose enough that we were worried the alarm could be accidentally triggered. To shut the alarm off, all you have to do is slide the top back on the device. The tester found this task to be very simple and intuitive.
To see how long the range was, we sent an assistant a full block away and triggered the alarm. They could hear it easily from seven houses away.
Accessibility
We clipped the device to a backpack and used it on a hike through the wilderness. Also, we slipped the She's Birdie in our pocket to carry it on a few urban and trail runs. In both instances, the personal alarm was easy to reach and activate, even if the action was performed under stress.
Replacing the battery
The manual that we received didn't include instructions on how to replace the battery, so we had to go to the She's Birdie website to find them. We can't say swapping out the batteries was easy. The back must first be pried off, which we found challenging, then very small screws must be removed and replaced to complete the task. While this is not something we would imagine you'd need to do frequently, it still wasn't very user-friendly.
To be fair, however, we tested the original model, and the company has addressed this issue with the newer model, the Birdie+.
She's Birdie The Original Personal Safety Alarm benefits
While we have never used a personal safety alarm, we have carried a GPS signal device and brought a knife along on outdoor hiking excursions. The Birdie made us feel much safer because it was so easy to access. If we found ourselves in an unsafe situation, we might not have time to slip out a knife, unfold it and wield it for protection. With the Birdie, we felt confident we could access and activate it in an instant to frighten away an attacker. It even seemed like it might be effective on the occasional bear that you encounter when hiking.
Also, according to the company's website, She's Birdie donates 5% of profits from every purchase to partner organizations that support women's safety, shelter and health.
She's Birdie The Original Personal Safety Alarm drawbacks
The drawbacks we encountered with the original Birdie were relatively minor and more of an inconvenience than a functionality issue. For instance, upgrading the accessibility of the battery compartment on the original model would be nice. Also, the included carabiner features a screwing mechanism for the lock. While this is more secure, it can be tedious unscrewing and screwing the carabiner every time you want to attach it somewhere. A clip-on design would be easier to attach. The tester also noted that the carabiner could snag on something and could trigger the alarm unintentionally.
The only part we didn't like was the lack of an indicator that would let you know when the batteries needed replacing. It would be awful to find yourself in an emergency situation and discover the batteries were dead.
Should you get the She's Birdie The Original Personal Safety Alarm?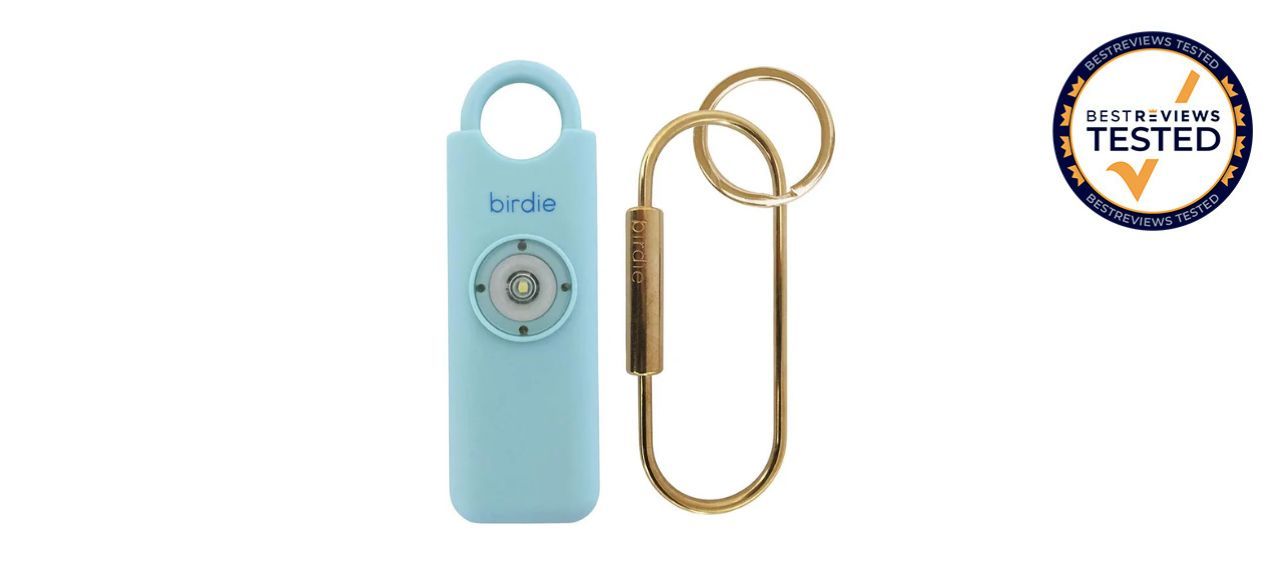 The She's Birdie The Original Personal Safety Alarm is a simple yet effective device with a lightweight design and a reasonable price point. The enhanced feeling of safety that you have while carrying this personal alarm is worth the price. It's not only good for women who must walk along through a city or campus at night. It's effective for hiking and would even be a useful device for children who take a bus or walk to and from school.
Consider these other personal safety products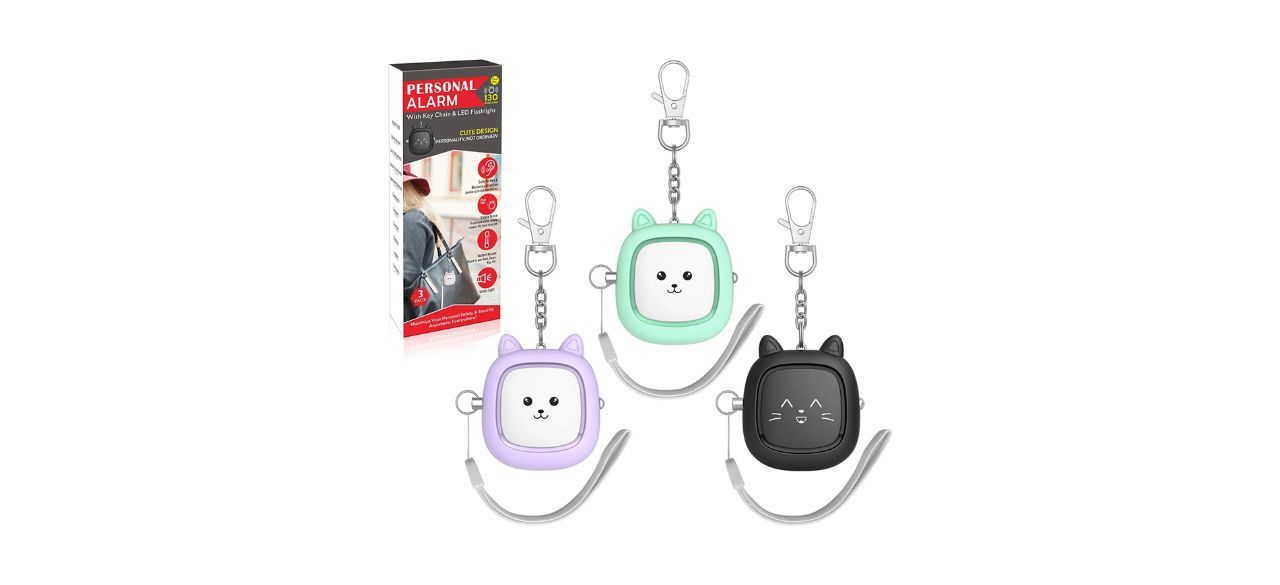 Vigoroad SafeSound Personal Alarm
This set of three personal alarms can be easily triggered by removing a side pull-pin. Once activated, it emits a 130-decibel siren. While it has an LED feature, this model does not have a strobe.
Sold by Amazon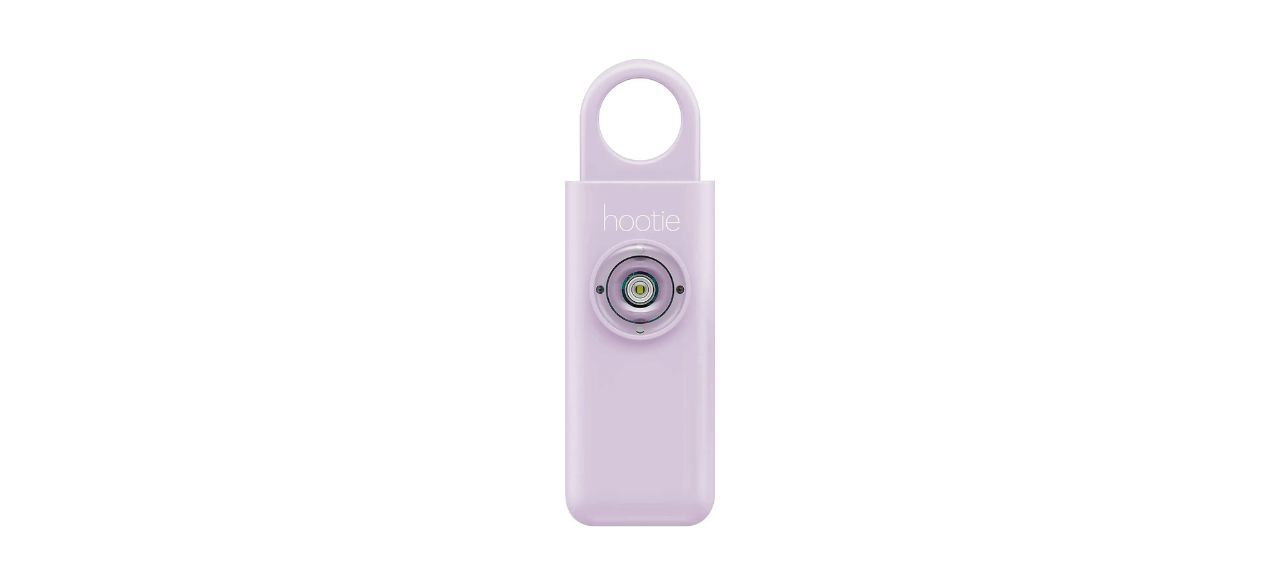 Hootie Personal Keychain Alarm
The Hootie is the closest design you're going to get to the Birdie without getting the Birdie. It features a pin that pulls out of the top that activates a siren and a strobe. While it's comparably priced, the Hootie does not come with a carabiner.
Sold by Amazon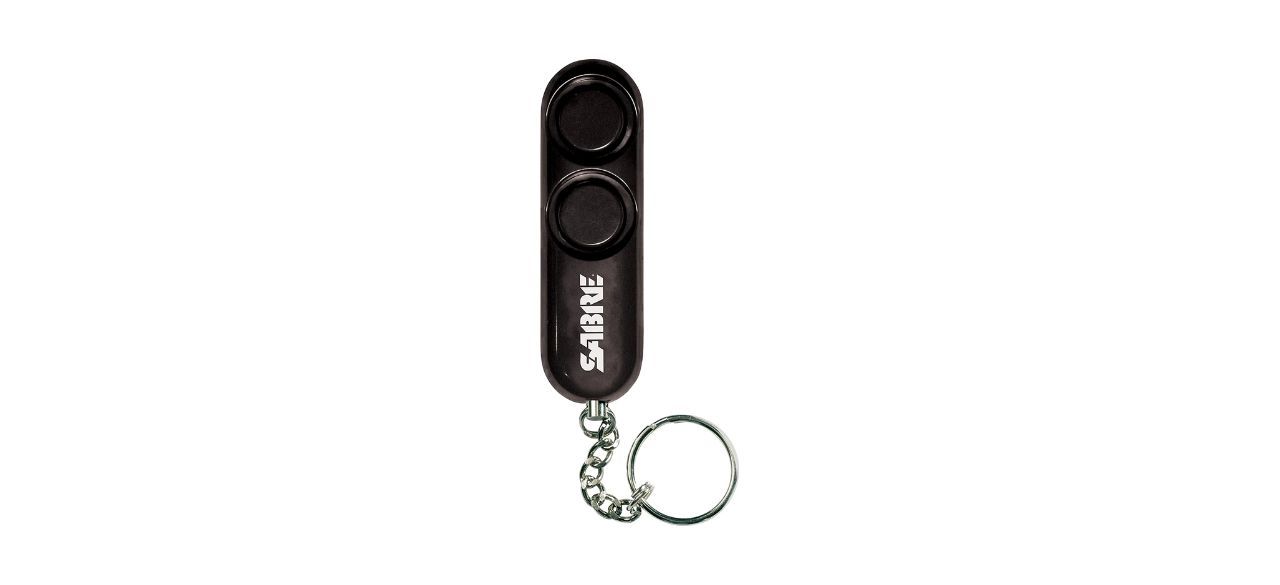 Sabre is known for its pepper spray. This keychain alarm, however, emits a 120-decibel siren that's triggered by removing a pull-pin. This model doesn't feature a strobe light.
Sold by Amazon
Want to shop the best products at the best prices? Check out Daily Deals from BestReviews.
Sign up here to receive the BestReviews weekly newsletter for useful advice on new products and noteworthy deals.
Allen Foster writes for BestReviews. BestReviews has helped millions of consumers simplify their purchasing decisions, saving them time and money.
Copyright 2023 BestReviews, a Nexstar company. All rights reserved.