This is an archived article and the information in the article may be outdated. Please look at the time stamp on the story to see when it was last updated.
Show you care with a sensory gift this Valentine's Day
Each day, it seems we're learning a little more about ourselves, how our bodies work and how we process information. We can watch this understanding grow through the ever-expanding range of items, such as fidget spinners and weighted blankets, that help us manage anxiety and provide comfort in our day-to-day lives. Valentine's Day is the perfect opportunity to gift one of these sensory products, like the brand new plush Bumpas dolls, because it's a day to show someone close to us how much we care.
Sensory toys vs. fidget toys
While the line between sensory and fidget toys is blurry — one toy can be both — there is a difference in their purpose. The main objective of a sensory toy is to engage, stimulate or even amplify one or more of the five senses. This toy could be brightly colored, have a comforting weight or texture, make sounds or have a pleasant scent. The goal is to help regulate the senses to create a comfortable, safe environment.
Fidget toys, by comparison, are designed to diffuse restless energy. These items let a child or an adult use their hands to engage their mind. This allows them to disperse some of that energy and filter out distractions so they can pay attention to what's important in the moment. A fidget toy can also help regulate the senses and reduce feelings of stress or anxiety.
What is a Bumpas?
A Bumpas is a plush doll that has long, weighted arms so it can give you a meaningful embrace. Its hands are shaped in half-hearts that make a full heart when put together. While it has soothing closed eyes on the inside to help you relax, on the back, your Bumpas' eyes remain wide open to watch over you at all times.
In a press announcement, Drew Matilsky, co-founder of the brand Uglydolls, stated, "Giving and getting hugs is a sign of trust and love. I created Bumpas to give people of all ages a product that can love, hug and protect them."
There are four characters, each with its own color, backstory and personality: Shin Shin is quirky and creative, Zeek is bold and adventurous, Oz is gentle and soulful and Lucky is upbeat and encouraging. The dolls have already become popular among celebrities and their kids. Eva Longoria, Mario and Courtney Lopez, Mindy Kaling, Rebel Wilson and Romona Agruma, Angela Bassett and more are all proud Bumpas owners.
"Love is something we all crave. I created the dolls specifically to address the feeling that we all have when someone looks out for us, puts their arms around us, and tells us everything will be fine," Matilsky concluded.
Best sensory gifts to give this Valentine's Day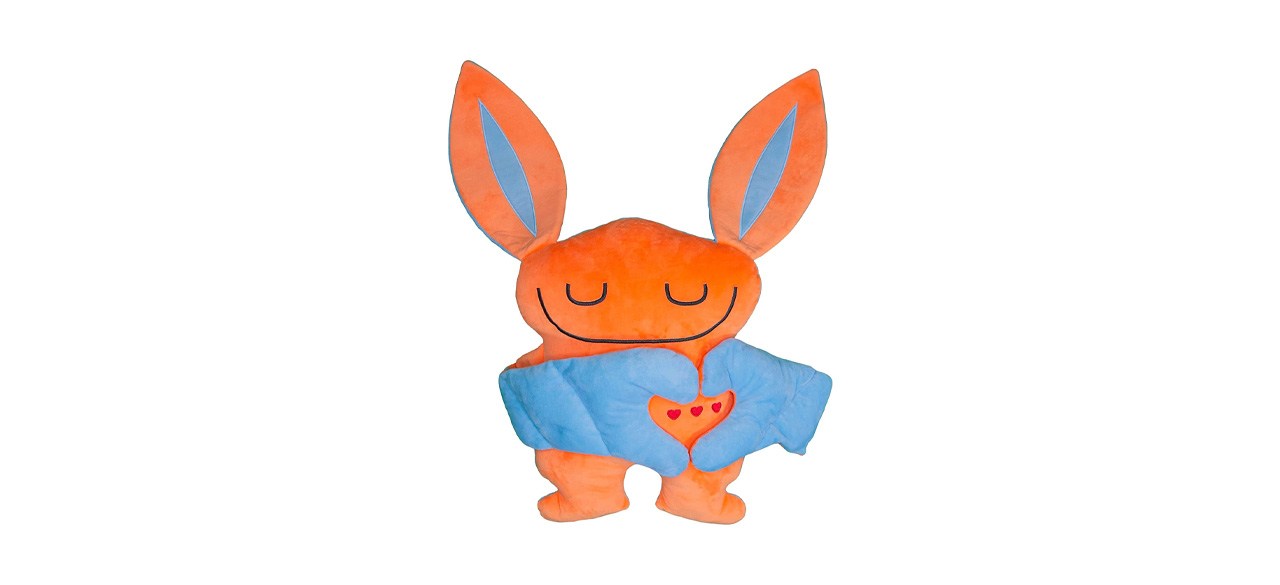 This is the new huggable sensory toy from the co-founder of Uglydolls. There are four colorful options that each have long weighted arms, making them perfect for snuggling. Sold by Amazon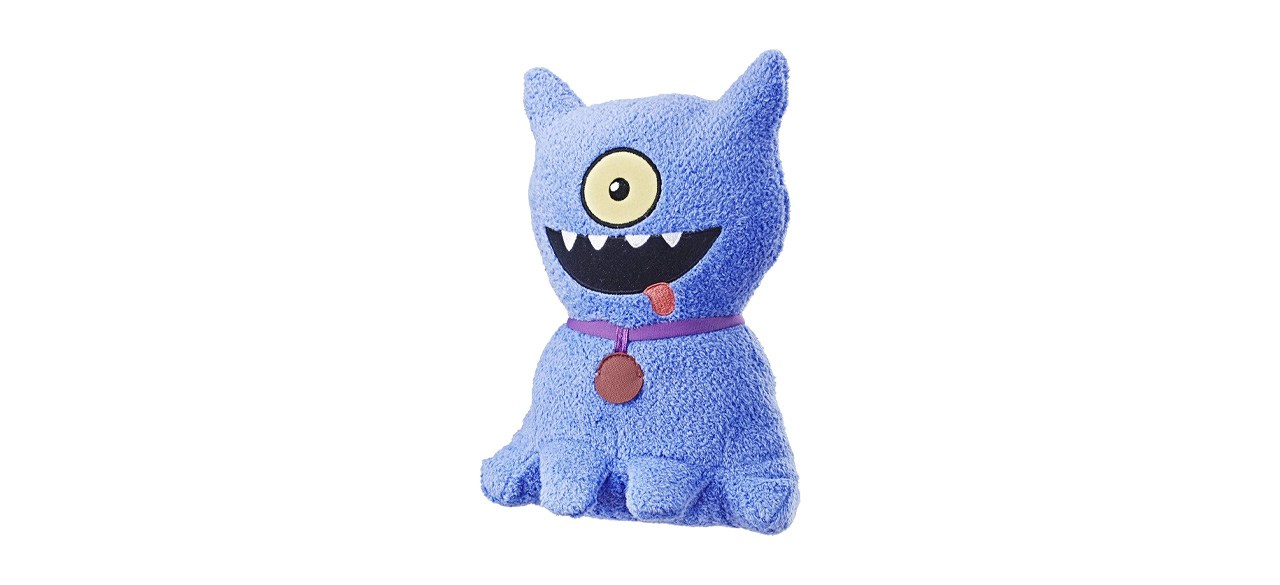 If you prefer something from the original line, this Ugly Dog has over 30 movie-inspired sound effects and phrases. It's a soft toy with a quirky personality that's ideal for long, comforting cuddle sessions. Sold by Amazon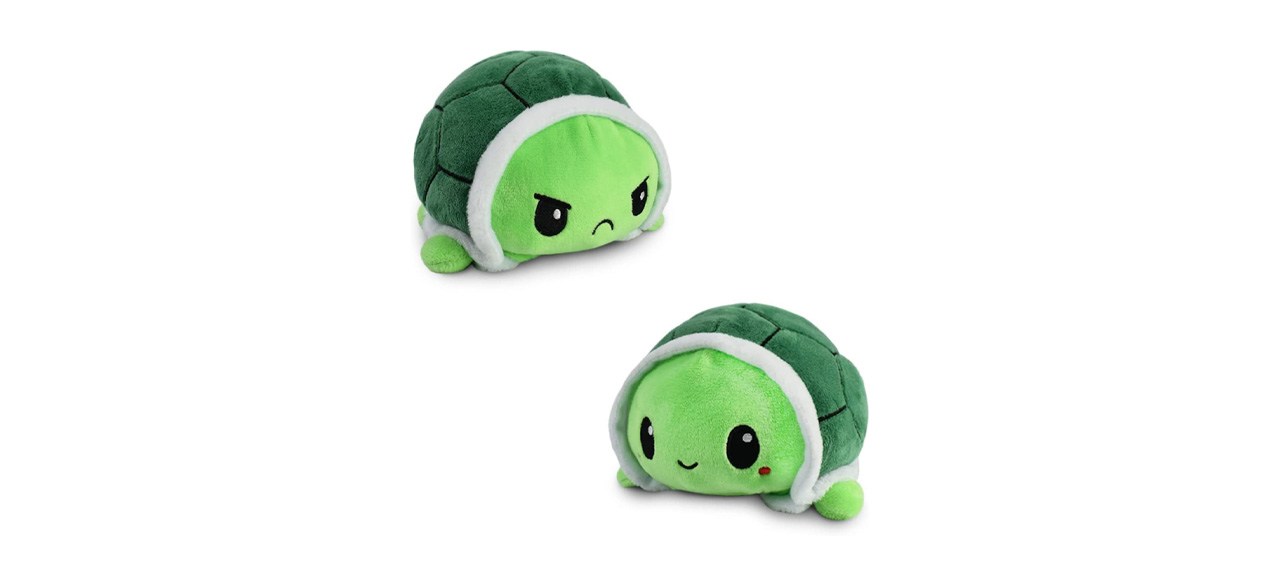 TeeTurtle The Original Reversible Turtle Plushie
This bestselling plushie can help with emotional communication. It's a reversible toy that displays either happiness or anger, so friends and family always know how you're feeling. TeeTurtle is available in a wide variety of colors and patterns to help express your personality. Sold by Amazon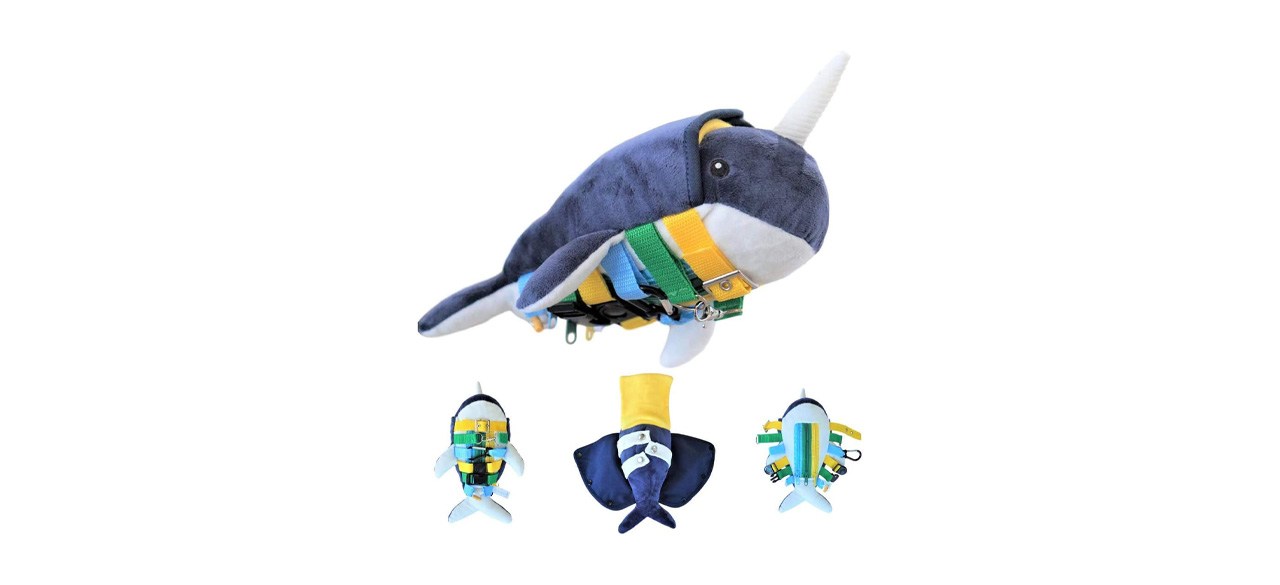 Sensory4u Narwhal Buckle Pillow
You can cuddle or play with this clever toy. It can function as a soft, comforting pillow for sensory needs or an activity center for fidgeting needs. The narwhal has buckles, zippers, snaps, latches and more to keep kids engaged and help develop fine motor skills. Sold by Amazon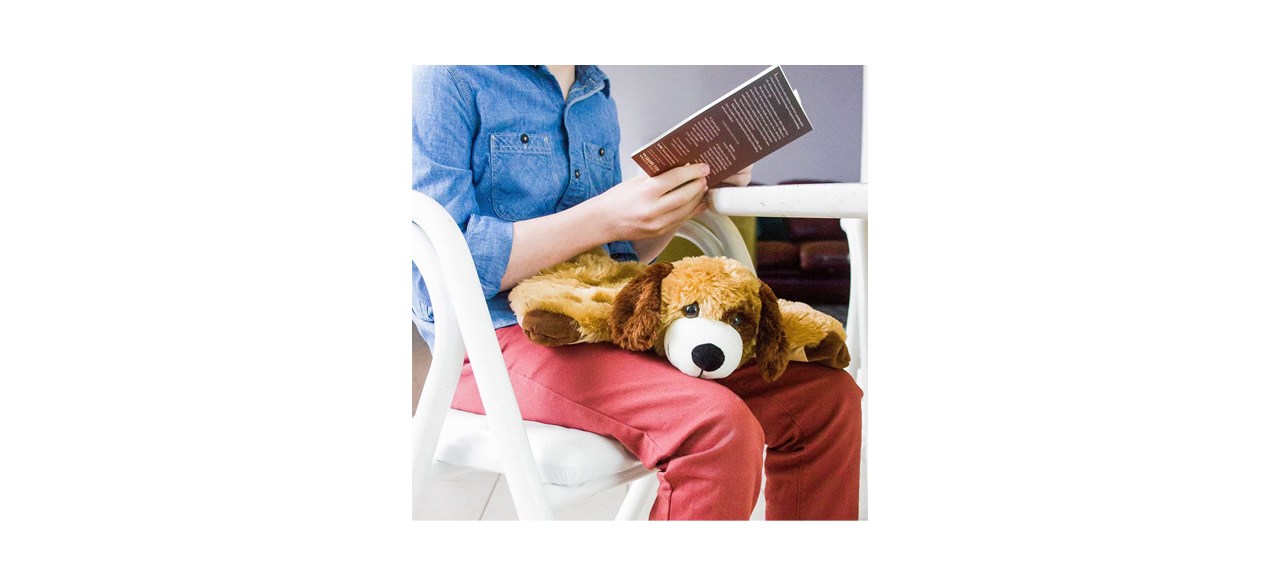 Harkla Weighted Lap Animal for Kids
This weighted stuffed animal can be placed in a child's lap to help keep them calm in stressful situations. It's built to withstand tantrums and rough play sessions so your child will have a comforting friend for years. Sold by Amazon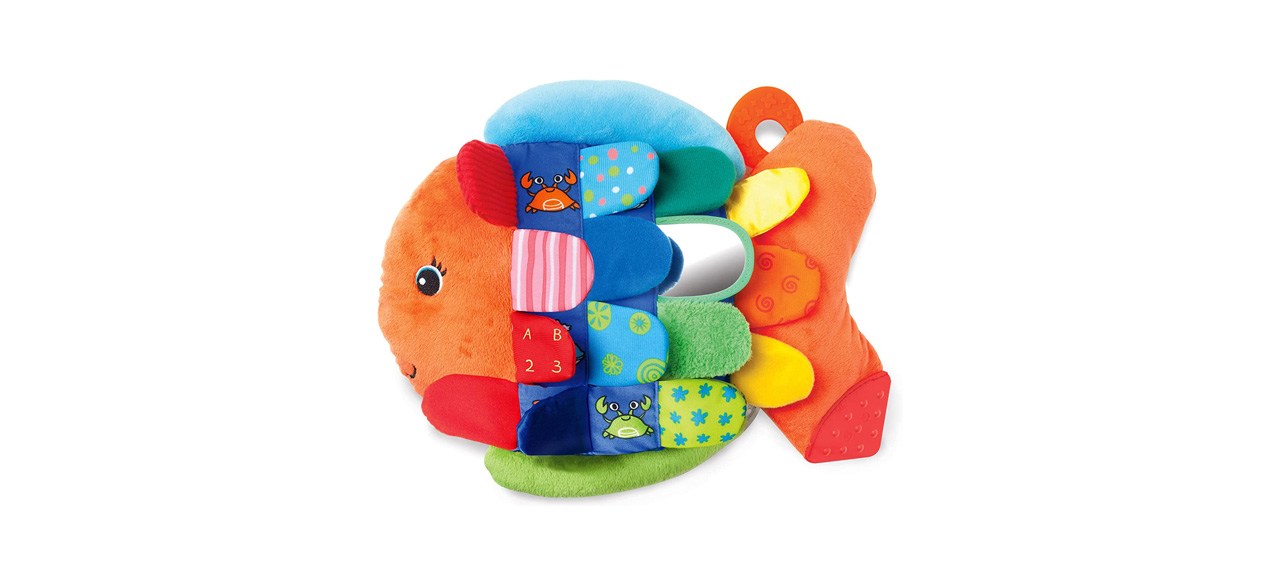 Melissa & Doug Flip Fish Soft Baby Toy
Melissa & Doug have a brightly colored, multi-textured baby toy filled with items hidden beneath the fish's scales. The toy squeaks and crinkles, inviting exploration for a rewarding tactile experience.
Sold by Amazon
Want to shop the best products at the best prices? Check out Daily Deals from BestReviews.
Sign up here to receive the BestReviews weekly newsletter for useful advice on new products and noteworthy deals.
Allen Foster writes for BestReviews. BestReviews has helped millions of consumers simplify their purchasing decisions, saving them time and money.
Copyright 2023 BestReviews, a Nexstar company. All rights reserved.