This is an archived article and the information in the article may be outdated. Please look at the time stamp on the story to see when it was last updated.
Are foot spas good for your feet?
When it comes to methods of relaxation, foot spas might not spring first to mind. But, these machines can soothe more than enough of the aches and pains that come from a long shift spent on your feet or from the symptoms of medical issues you may have. However, you have to use them appropriately to avoid harming your feet or worsening your symptoms. You also need to balance features you may or may not need to soothe specific problems with the increased price that often comes with them.
In this article: Conair Waterfall Foot Spa, Homedics Bubble Foot Spa and Madamelique Hand Towel Set.
Size
Foot spas don't come in a uniform size. Some are on the small side so they can be easily carried once filled. Others are larger to accommodate those with large feet. Before buying one, always double-check its dimensions against the width and length of your feet. Also double-check what the given dimensions actually measure; some measure the total size of the spa while others measure the interior capacity.
Depth
Most foot spas are only deep enough to be able to cover most of your foot. Some spas are a little deeper, though, to cover the ankles for those with ankle issues. A handful of foot spas are even deep enough to soak your calves; these should only be bought by those who truly need calf attention, as otherwise, they're too large, unwieldy and difficult to fill to be worth the hassle.
Toe controls
The best foot spas have controls that are easily manipulated by a toe. This lets you adjust water temperature, massage settings and other aspects without having to bend over.
Noise
Most foot spas are fairly quiet, though there should still be some noise coming from and low-power massage features. Spas with high-power massage features can make more noise, though, enough to disturb someone else in your room or home.
FAQ
Q. What are the benefits of using a foot spa?
A. There are two main benefits. First, and simplest, it's relaxing. It's the same principle behind soaking in a hot bath; it relaxes the muscles and relieves tension. This can be taken further and become pain relief, especially for those suffering from arthritis. Secondly, it can prepare your feet for further care such as by softening calluses and nails for later removal.
Q. Is it ever dangerous to use a foot spa?
A. It can be under the right (wrong?) circumstances. The most common danger is getting an infection from not properly cleaning your spa after every use. Additionally, you shouldn't use a foot spa at all under certain conditions such as if you're diabetic or pregnant. If you're concerned you have a condition that makes foot spa use dangerous, check with your doctor. Finally, you should never use a foot spa if you have fresh or still-healing wounds.
Best foot spas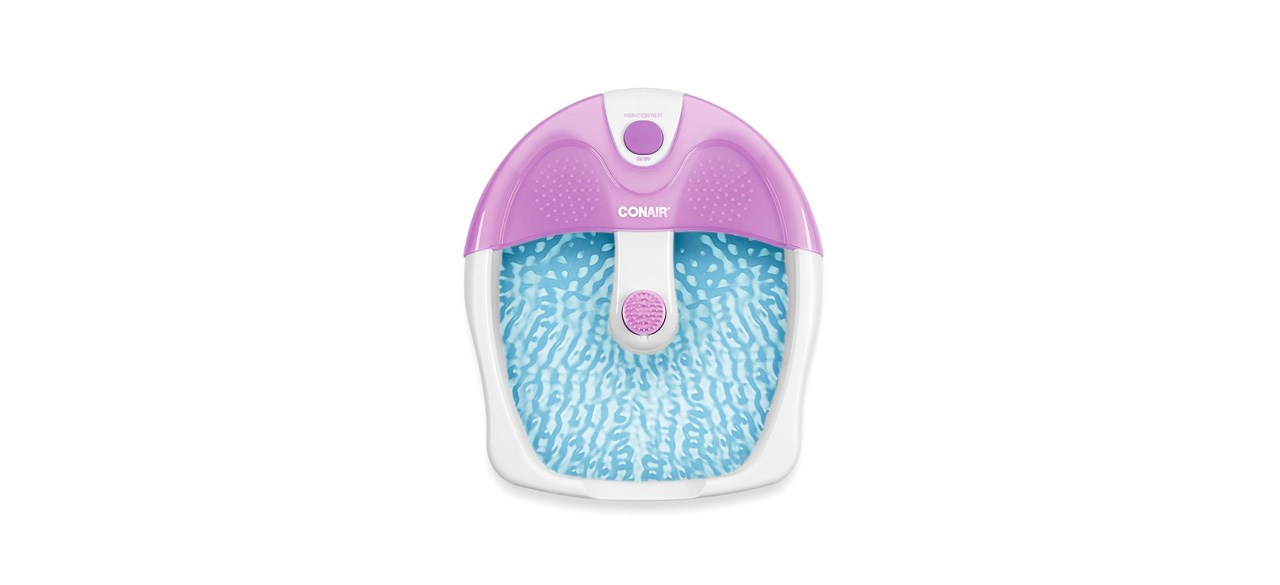 Conair Soothing Vibration Foot Spa
The vibrations from this spa are gentle enough not to numb your feet but strong enough to still relax them. It can be controlled with a tap from a single toe.
Sold by Amazon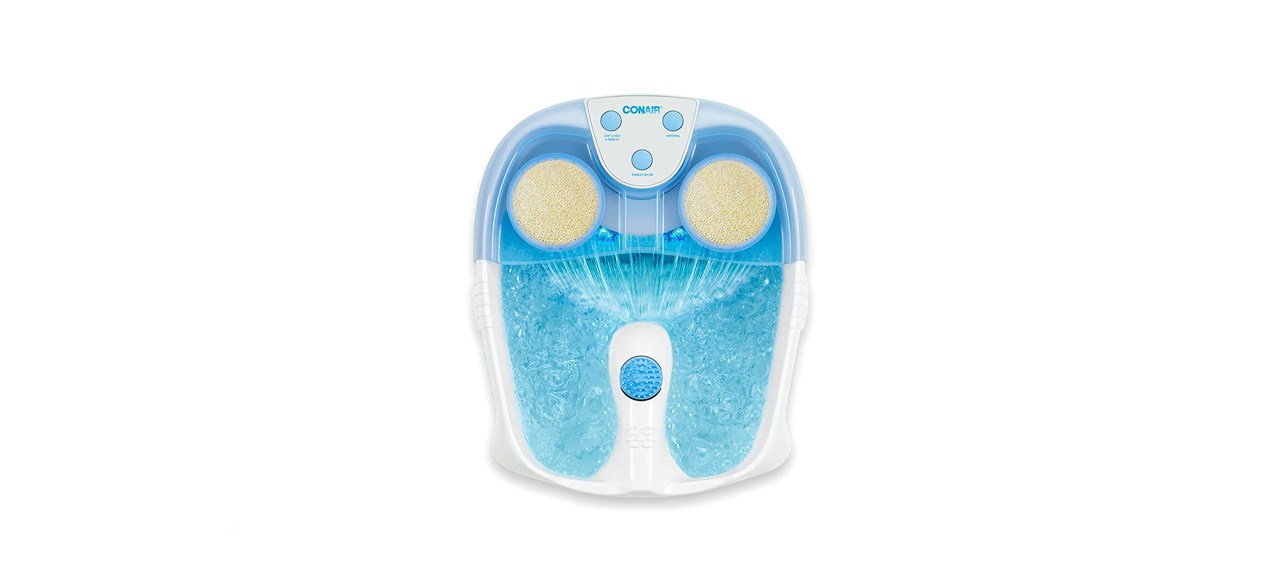 This spa can maintain the warmth of any water added, though it can't heat cold water. It has foot scrubbers, a pumice stone and blue lights to promote a calm atmosphere.
Sold by Amazon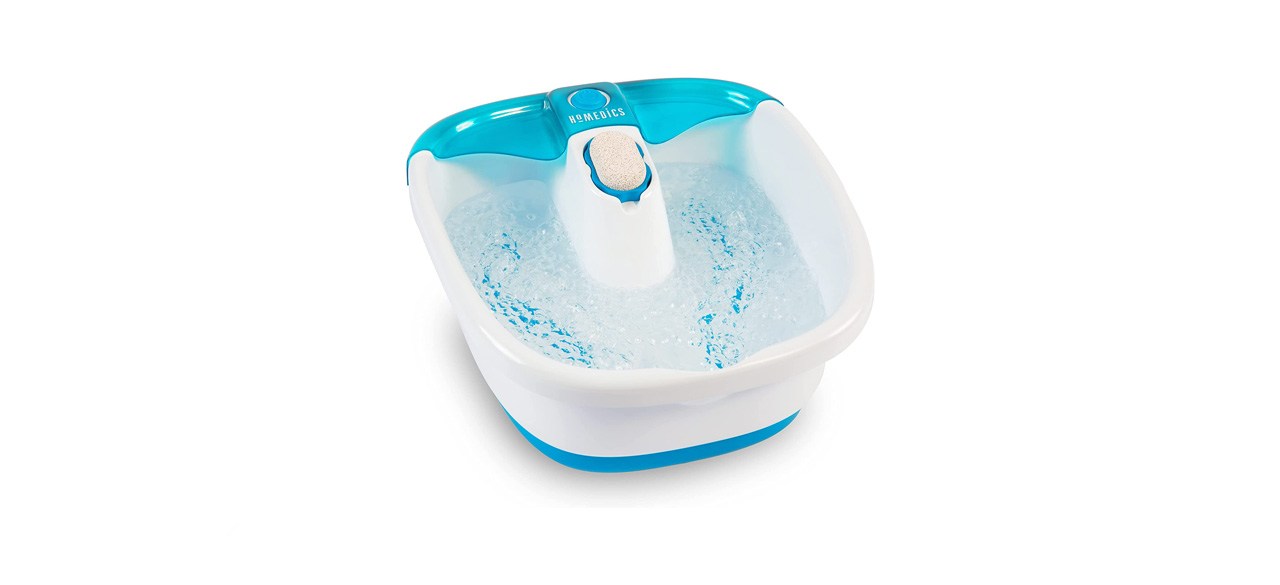 This is among the most affordable foot spas but it still has great features, such as a built-in pumice stone, raised massage nodes and massaging bubbles. It can also be controlled with your feet.
Sold by Amazon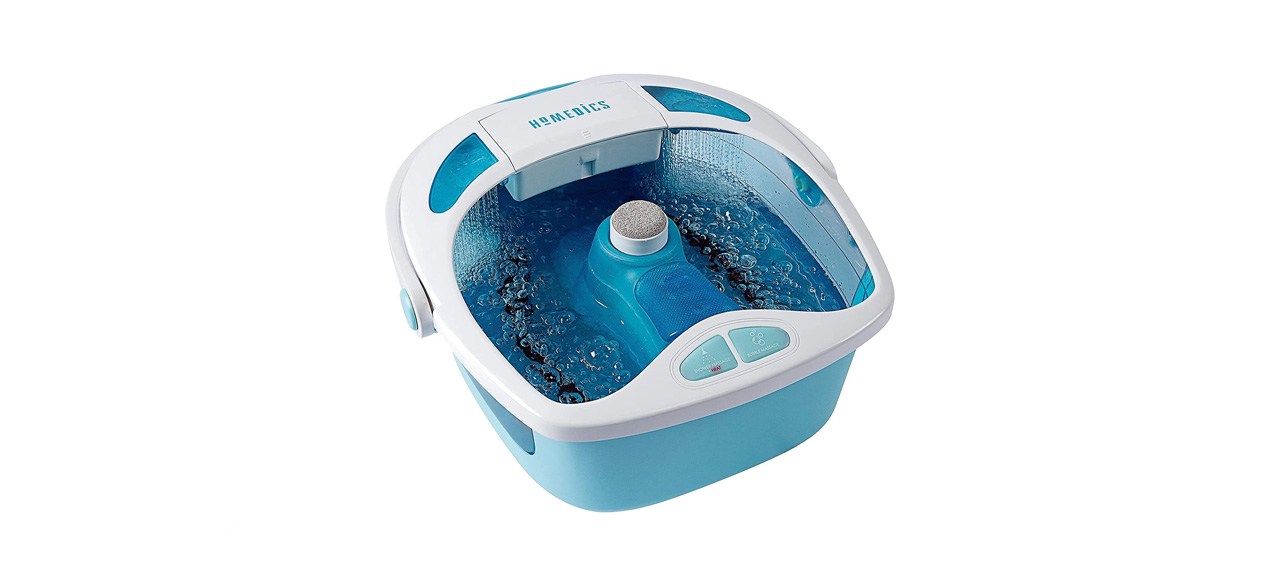 Homedics Shower Bliss Foot Spa
This spa can heat the water so you stay warm for the entire duration. It offers two main massage functions: bubble and waterfall. It also has a pumice stone for scrubbing.
Sold by Amazon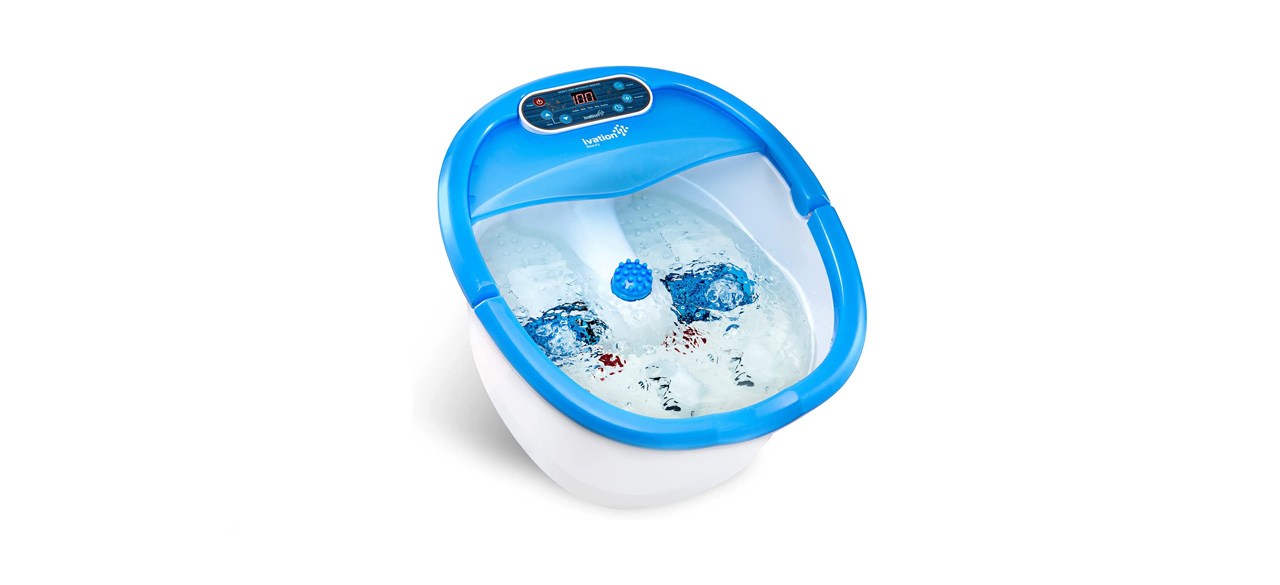 This spa is compatible with essential oils and extra minerals, such as Epsom salt, unlike most which can be damaged if oils and minerals are added. It also has an acupuncture attachment.
Sold by Amazon
Best hand towel sets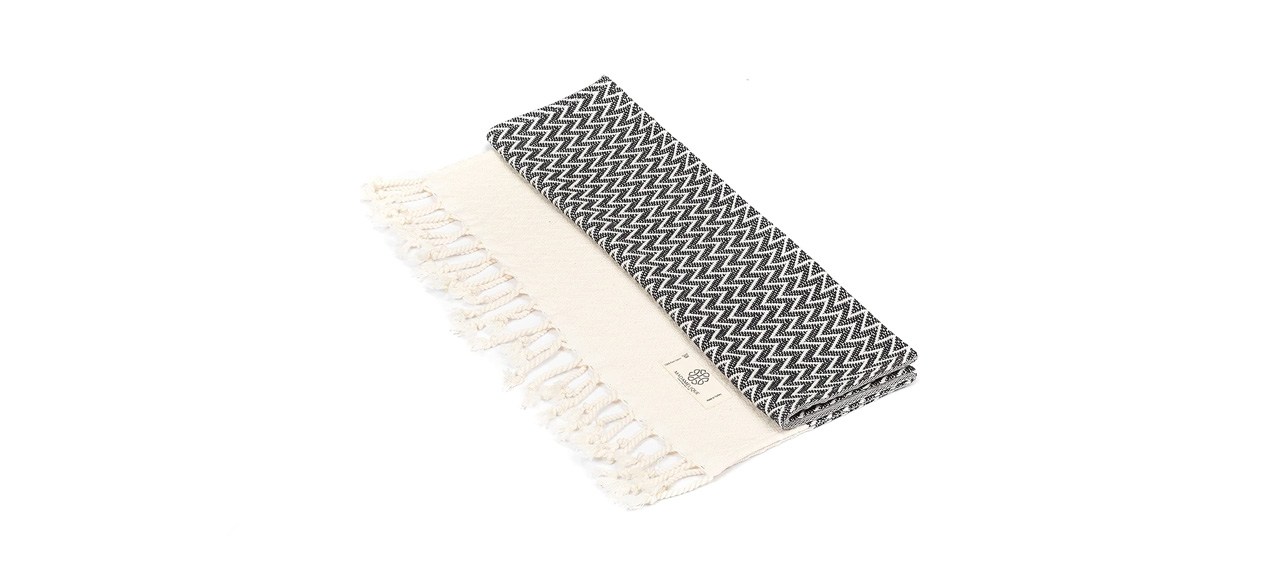 These decorative towels are perfect for putting underneath your foot spa if you want your water-catching towels to still look good. They measure 18 by 40 inches and come in 12 colors.
Sold by Amazon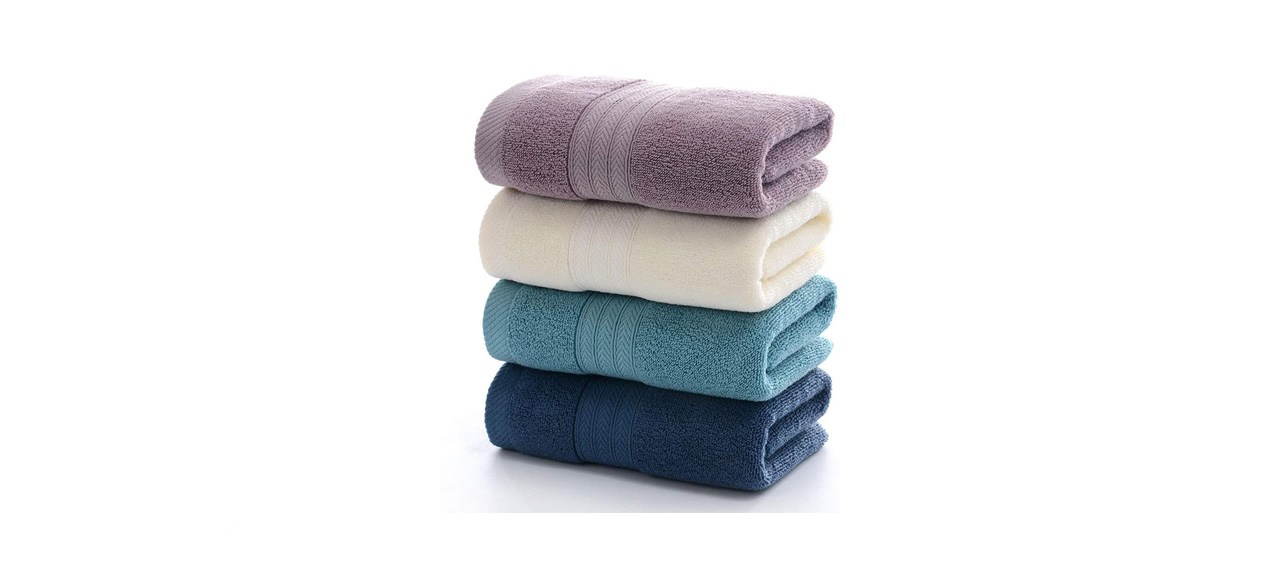 This collection of four towels measuring 14 by 29 inches is great for drying off your feet right after a spa treatment. They're cotton and each towel is a different color.
Sold by Amazon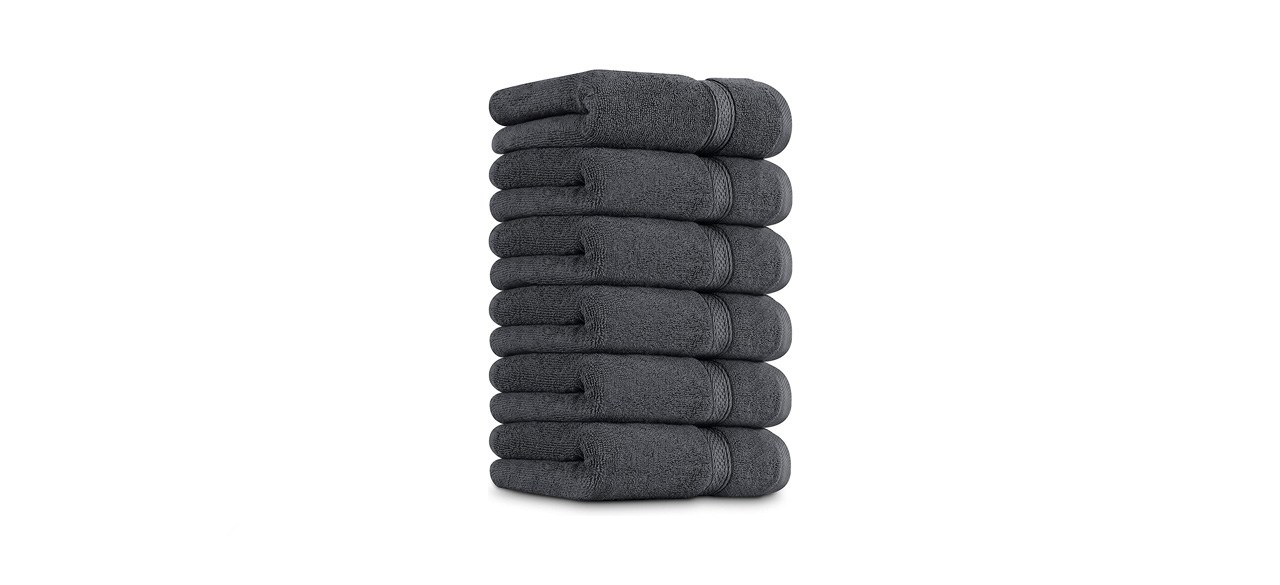 This collection of towels comes in a set of six or 72, for if you're practically running your own spa. They measure 16 by 28 inches and come in 16 colors.
Sold by Amazon
Want to shop the best products at the best prices? Check out Daily Deals from BestReviews.
Sign up here to receive the BestReviews weekly newsletter for useful advice on new products and noteworthy deals.
Jordan C. Woika writes for BestReviews. BestReviews has helped millions of consumers simplify their purchasing decisions, saving them time and money.
Copyright 2023 BestReviews, a Nexstar company. All rights reserved.