This is an archived article and the information in the article may be outdated. Please look at the time stamp on the story to see when it was last updated.
Chromebooks are excellent alternatives to traditional laptops because they're much cheaper and lightweight. They also offer a streamlined user experience that's appealing to those who aren't tech-savvy or want a device for basic computing tasks.
Like laptops, Chromebooks are manufactured by many computer electronics companies, so it can be challenging to choose the right. However, if you're not sure where to look, there are a handful of trusted brands to start with that consistently make excellent Chromebooks.
In this article: Samsung Galaxy Chromebook 2, Samsung Galaxy Chromebook 4 and Lenovo Chromebook S330
Samsung
Samsung is first on this list, and although it's more famous for its smartphones, TVs and kitchen appliances, Samsung has dipped its toes in the Chromebook game. Samsung Chromebooks have a durable build, and while it doesn't offer as many models as some of the other brands on this list, the ones it does are worth your attention, especially if you own an Android smartphone.
Lenovo
Lenovo Chromebooks are known for having an excellent all-around build and design. They are reliable and usually have several customization and premium features. They're more expensive than Chromebooks by other brands, but many find them worth the money because of their high-quality design.
Asus
Asus is a popular computer electronics brand known for making high-end gaming devices. For that reason, most Asus Chromebooks offer super fast performance and have a processor designed to boost productivity. Asus makes traditional laptop-style Chromebooks, but you can get a two-in-one if you want the freedom and flexibility to use it as a tablet.
Acer
Acer is a great brand to consider if you're looking for an affordable Chromebook that still packs enough punch to deliver fast performance. Acer Chromebooks aren't as durable as others, but they typically have a lightweight construction and sleek design, making them excellent for traveling.
Also, since many Acer Chromebooks are compact, they don't require as much processing power to operate. This means the battery life is often noticeably better than other Chromebooks.
HP
HP is a heavy hitter when it comes to computers and has been around the longest of any brand on this list. HP Chromebooks have a stylish design and are known for their high quality and fast performance.
HP Chromebooks often have premium specs, such as full HD displays, fast processors and high-end graphics cards. However, all things equal, HP Chromebooks are pricier than those offered by Samsung, Asus and Acer.
What to look for in a quality Chromebook
Random-access memory lets you run several programs simultaneously, so you'll want a Chromebook with at least 4 gigabytes for basic computing tasks.
Flash storage lets you store some files locally on your Chromebook so you can access them when you're offline.
A full high-definition display renders at 1080p, which is the standard for Chromebooks.
Long-lasting battery life is crucial if you want to take your Chromebook with you on the road from time to time. The best Chromebooks last eight to 12 hours on a full charge, but those with a more powerful processor may last just six to eight hours.
A flip two-in-one design is excellent for those who want to use a Chromebook like a tablet. It creates a more comfortable experience while streaming content, gaming and taking notes.
Best Chromebooks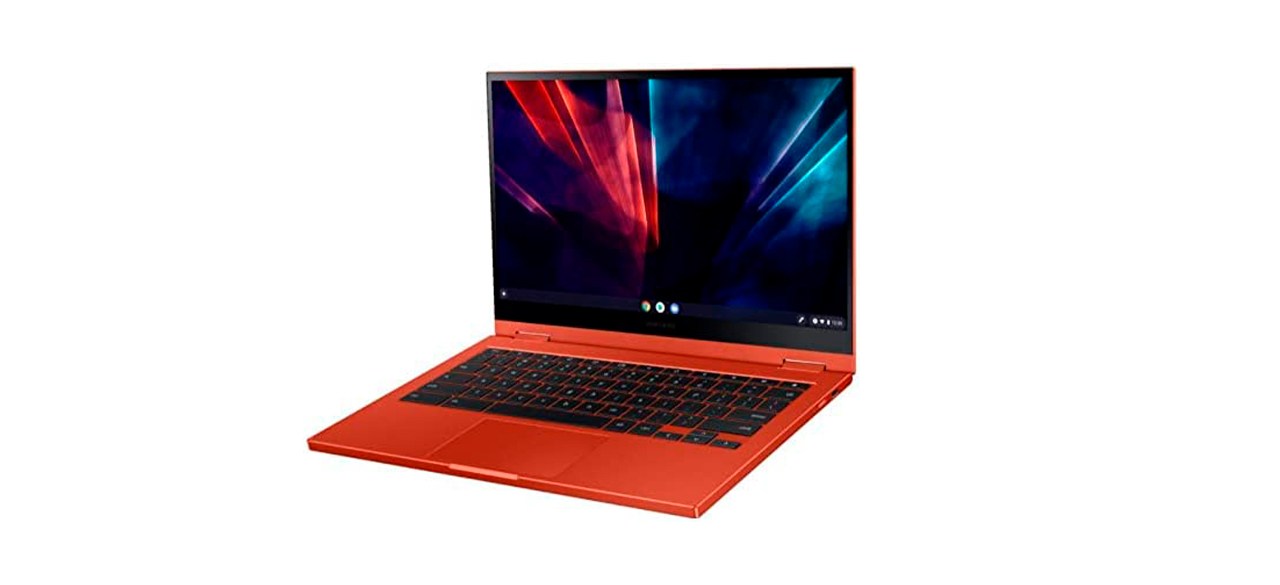 This Chromebook has a sleek design and delivers elite performance, thanks to the latest Intel Core processor. It supports Wi-Fi 6 Gig+ for a fast and stable internet connection, and it has 8GB of RAM and a 128GB storage hard drive. Sold by Amazon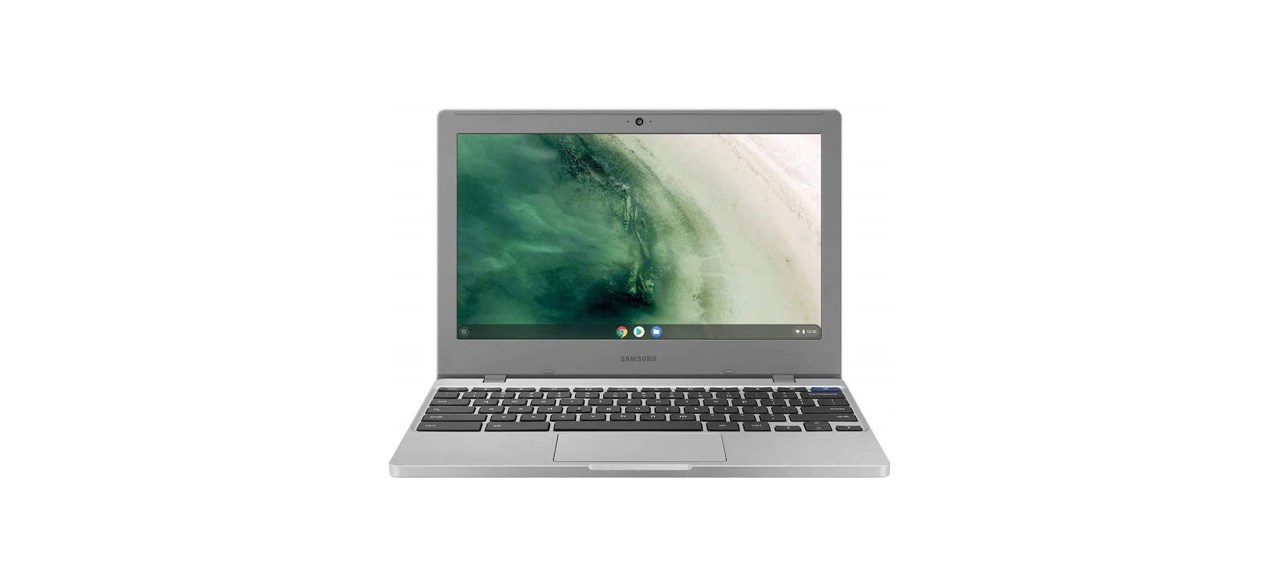 This compact Chromebook has military-grade durability and a sleek design, making it perfect for frequent travelers. It offers Wi-Fi Gigabit connectivity, long-lasting battery life and high efficiency for tasks such as web browsing, streaming content, word processing, creating spreadsheets and more. Sold by Amazon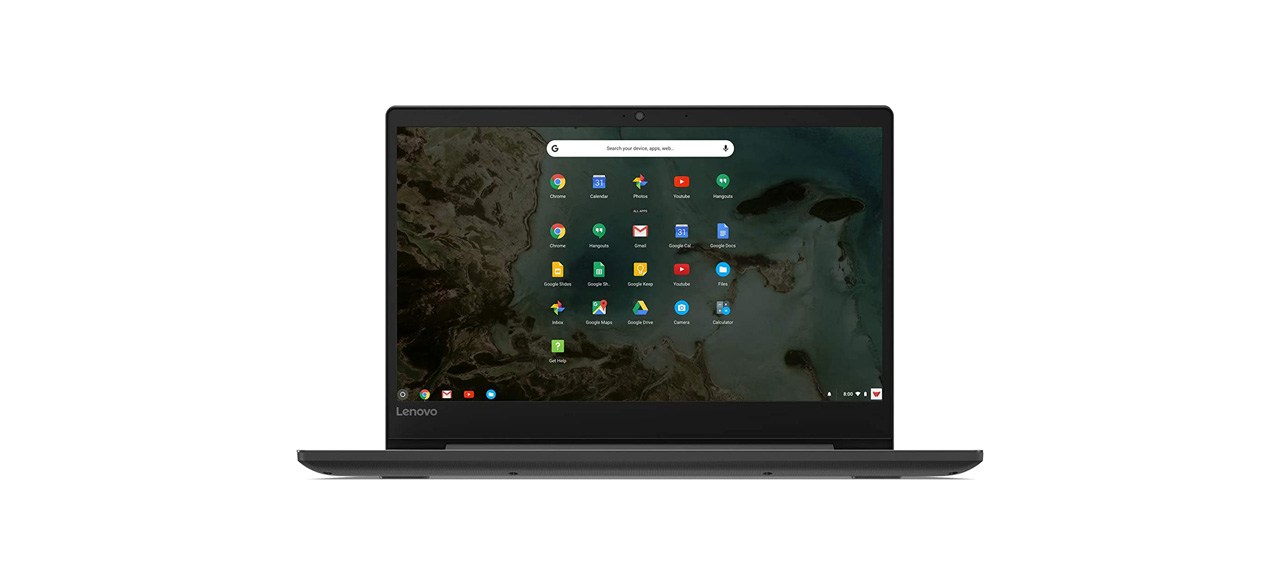 This Chromebook has a full HD 14-inch display and a lightweight build, making it excellent for traveling. It has a MediaTek MT8173C processor for fast performance, a 720p webcam, 64GB of storage and a Power VR GX6250 graphics card. Sold by Amazon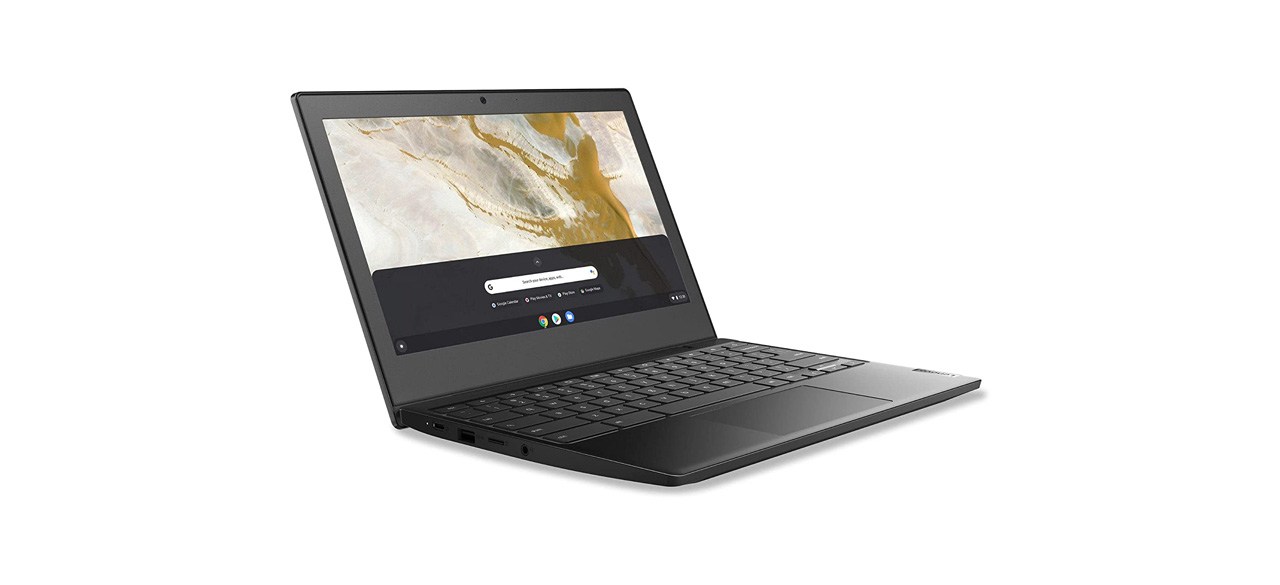 With a stunning HD display and dual stereo speakers, this Chromebook is an excellent value pick. It has a 720p webcam, a micro SD card reader for additional storage and a battery that lasts up to 10 hours on a full charge. Sold by Amazon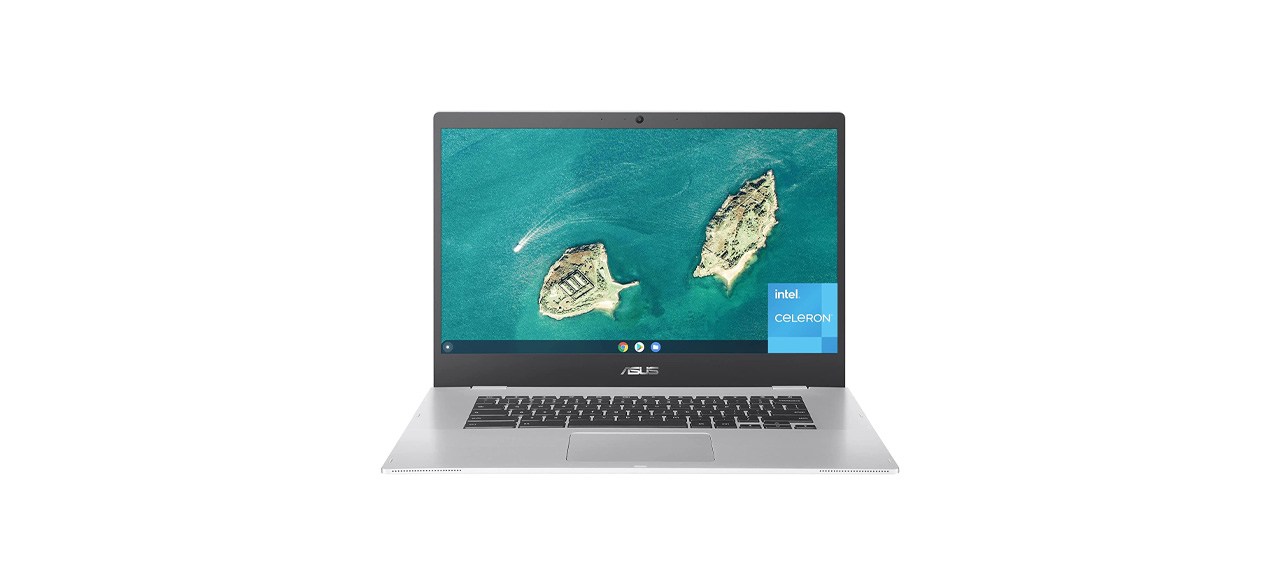 This affordable Chromebook is powered by an Intel Celeron N3350 processor and offers up to 11 hours of battery life. It has 64GB of flash memory storage, 8GB of RAM and a 15.6-inch full HD screen that displays vibrant colors and excellent clarity. Sold by Amazon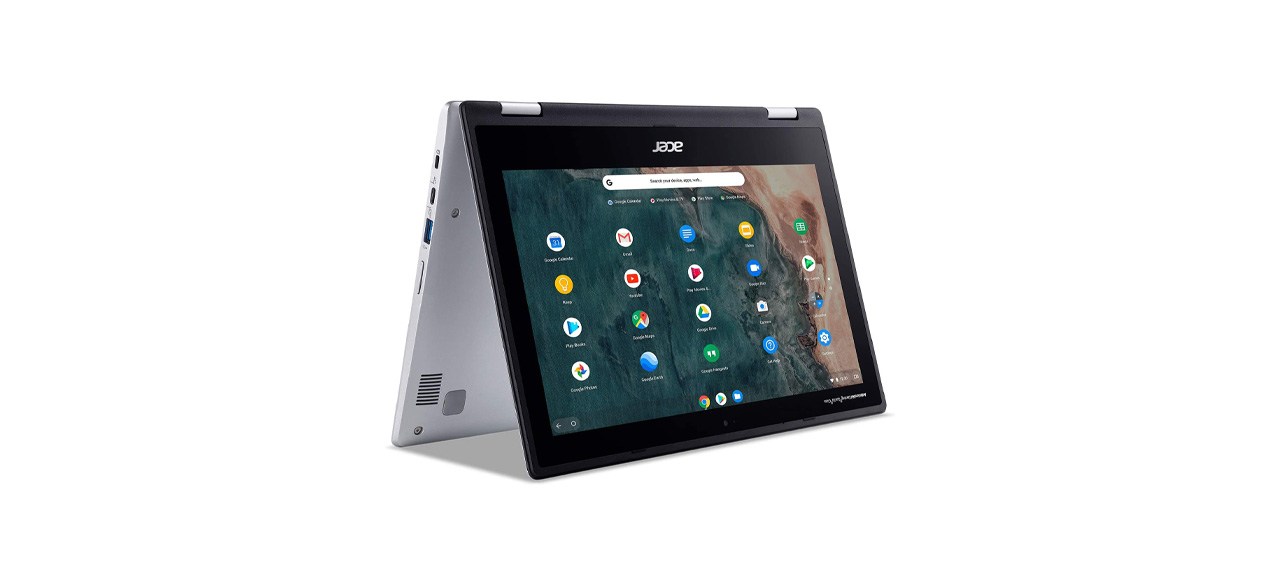 This convertible Chromebook is excellent for streaming content, thanks to a flip design and Corning Gorilla Glass display. It has an Intel Celeron N4000 processor, 32GB of storage and 8GB of RAM. Also, it lasts up to 10 hours on a full charge. Sold by Amazon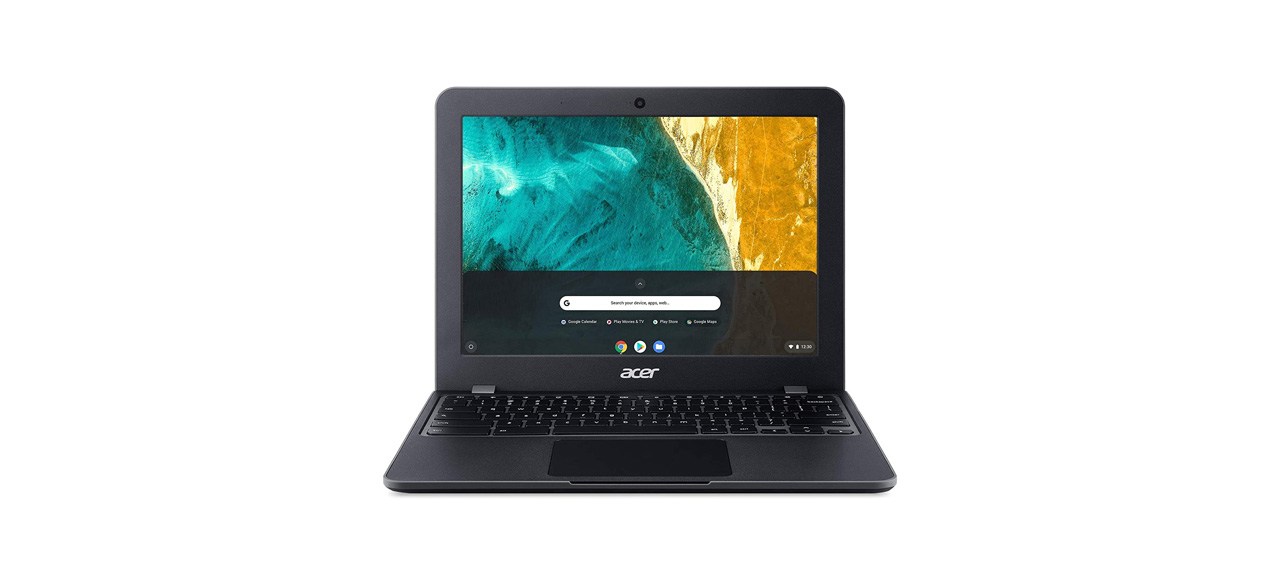 This Chromebook has a crisp 12-inch HD IPS display and is an excellent buy for bargain hunters who don't want to spend too much on a new laptop. It offers 100GB of Google Drive storage space and 4GB of RAM, making it ideal for basic computing tasks. Sold by Amazon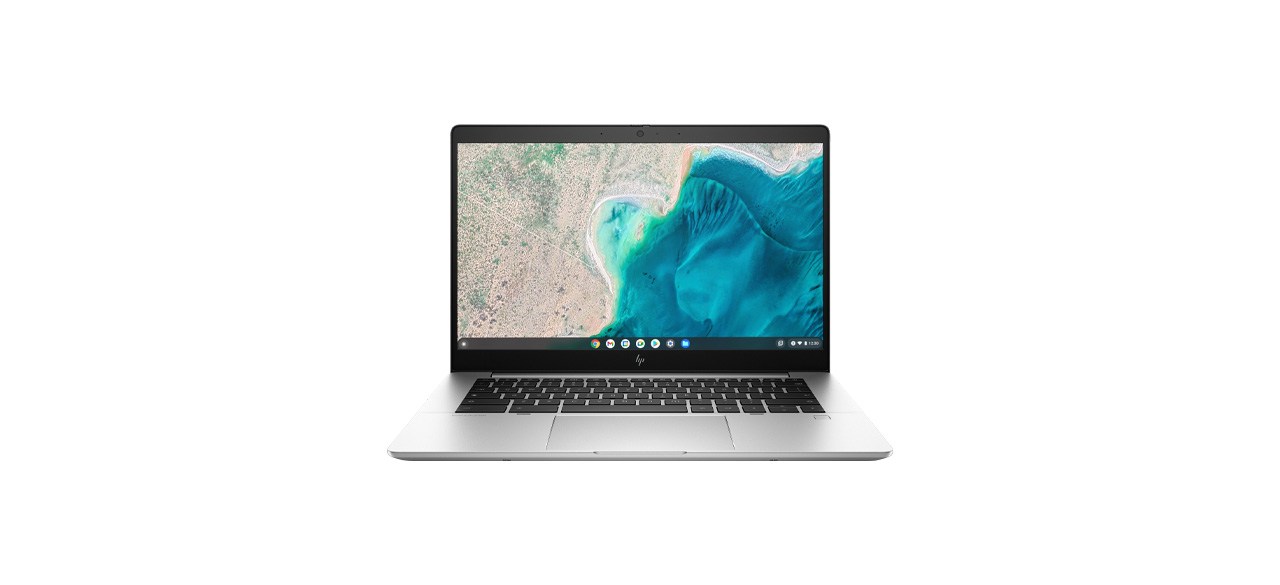 HP Elite C640 14-inch G3 Chromebook Enterprise
Those who want a high-performance Chromebook with a sleek design will love the G3 Chromebook Enterprise. It has an Intel UHD graphics card for superior streaming and gaming, 8GB of RAM for efficient multitasking and an impressive 14-inch display. Sold by HP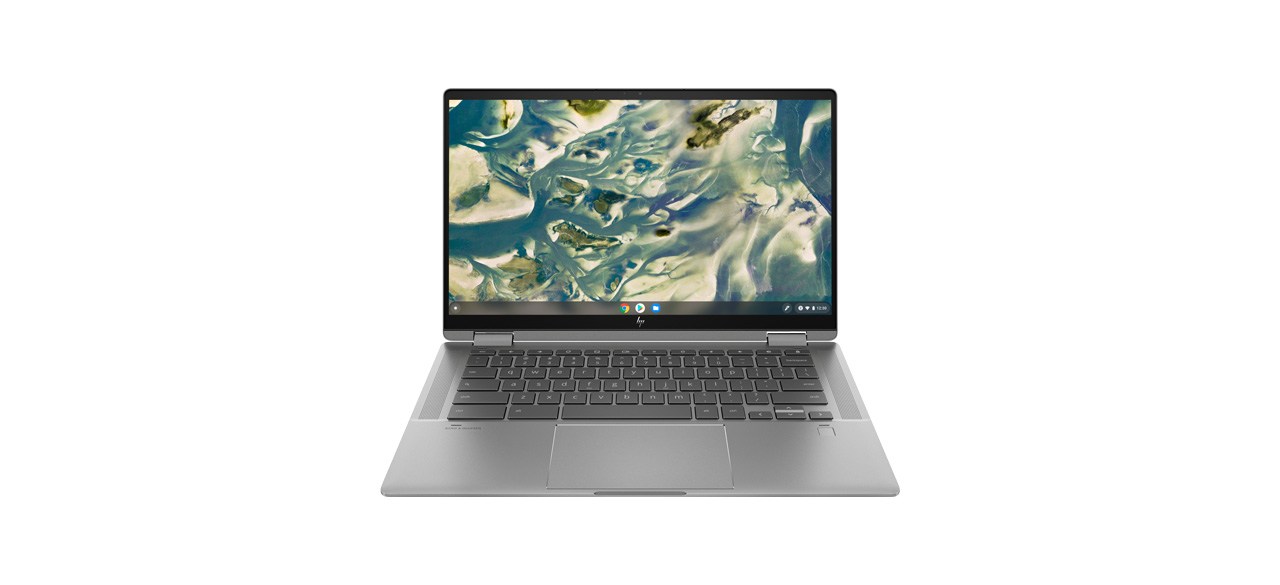 For those looking for a super fast Chromebook, this laptop does not disappoint. It has an Intel i3 Core processor, 8GB of RAM, 128GB of flash memory and a dazzling 14-inch display. Plus, it supports a Gigabit data rate for Bluetooth and Wi-Fi connections for fast speeds. Sold by HP
Sign up here to receive the BestReviews weekly newsletter for useful advice on new products and noteworthy deals.
Kevin Luna writes for BestReviews. BestReviews has helped millions of consumers simplify their purchasing decisions, saving them time and money.
BestReviews spends thousands of hours researching, analyzing, and testing products to recommend the best picks for most consumers.
Copyright 2023 BestReviews, a Nexstar company. All rights reserved.