Why you should add a sound bar to your TV
The speakers built into most TVs aren't very good. However, installing an expensive, multipoint surround sound speaker system is quite a bit of work. For the best balance of audio quality, convenience and price, consider a sound bar with a wireless subwoofer. There's a huge variety to choose from in nearly any price range, and they all sound better than they did just a few years ago.
TVs and their integrated speakers aren't deep or powerful enough to provide a cinematic audio experience. In fact, sound bars have only recently reached a point where they're great long-term investments. For the last couple of years, experts have increasingly recommended them as streamlined fixes to subpar TV speakers.
Shop this article: LG SP8YA, Creative Stage V2 and Sony HT-G700
Why wireless subwoofers are worth it
One of the biggest reasons for sound bars' growing effectiveness is that they're increasingly paired with wireless subwoofers. After all, sound bars' speaker drivers aren't significantly larger than the ones in most TVs. While they produce far better sound in the middle and upper ranges, they're still pretty lacking in bass.
An added subwoofer eliminates that issue. And if that subwoofer offers reliable, low-latency wireless connectivity, then setup is as simple as plugging the subwoofer into the wall and turning it on. That way, you can avoid running any cables, which is usually the most difficult part of installing additional speakers.
Best sound bars with wireless subwoofers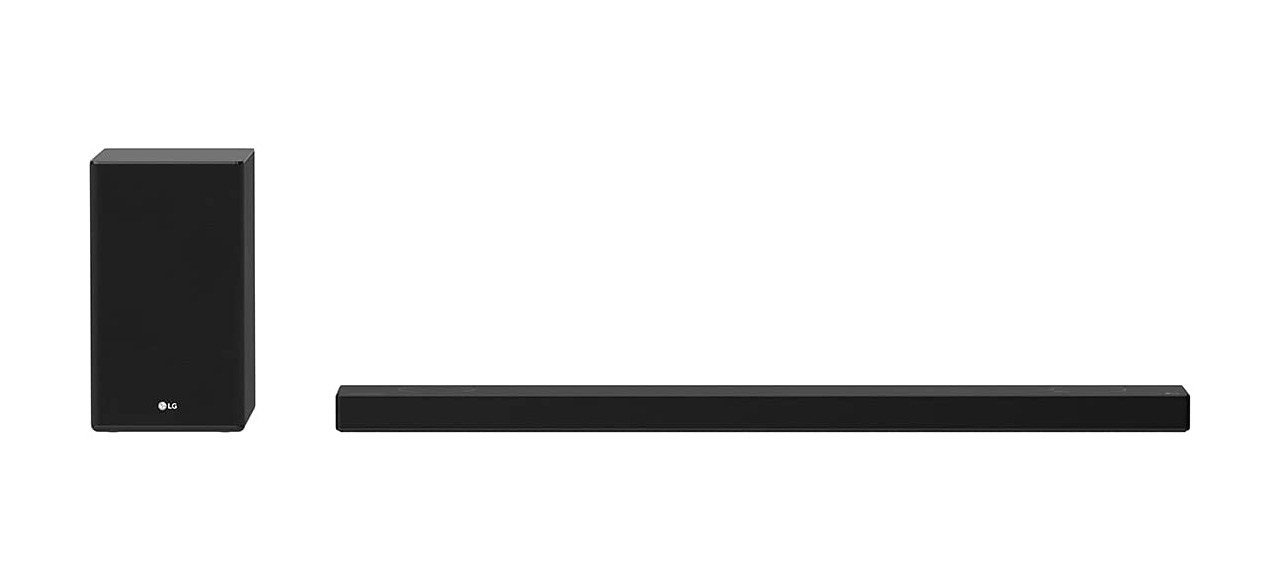 The LG sound bar itself has seven speakers inside, two of which are up-firing drivers that provide three-dimensional depth. It gets especially loud, is easy to tune and delivers even better sound than you'd expect given its high price.
Sold by Amazon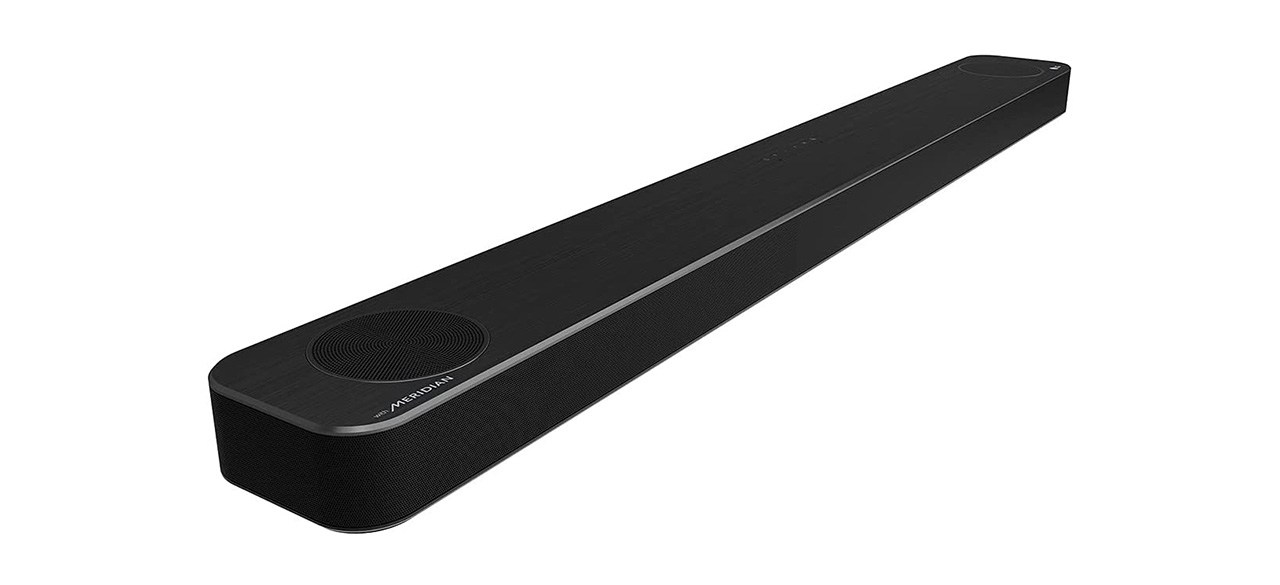 It offers a midrange price and high-end performance with up to 440 watts of output power spread over center, stereo, bass and two up-firing channels. It delivers legitimate Dolby Atmos support and works with the less restrictive Dolby DTS: X protocol. Both of these use object-based audio tracking for realistic playback.
Sold by Amazon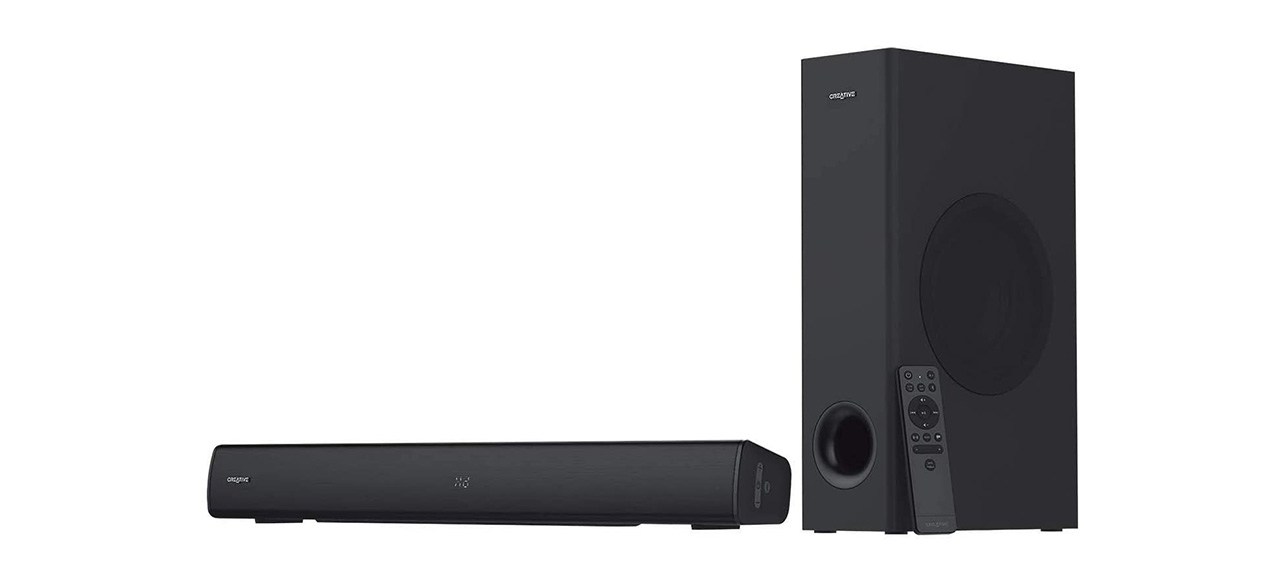 It's hard to find a better sound bar and subwoofer combo for this price. It boasts Bluetooth 5.0 connectivity that's perfect for streaming your favorite music from a mobile device. In addition to a powerful subwoofer, it sports Clear Dialog technology that makes hard-to-hear voices easier to understand.
Sold by Amazon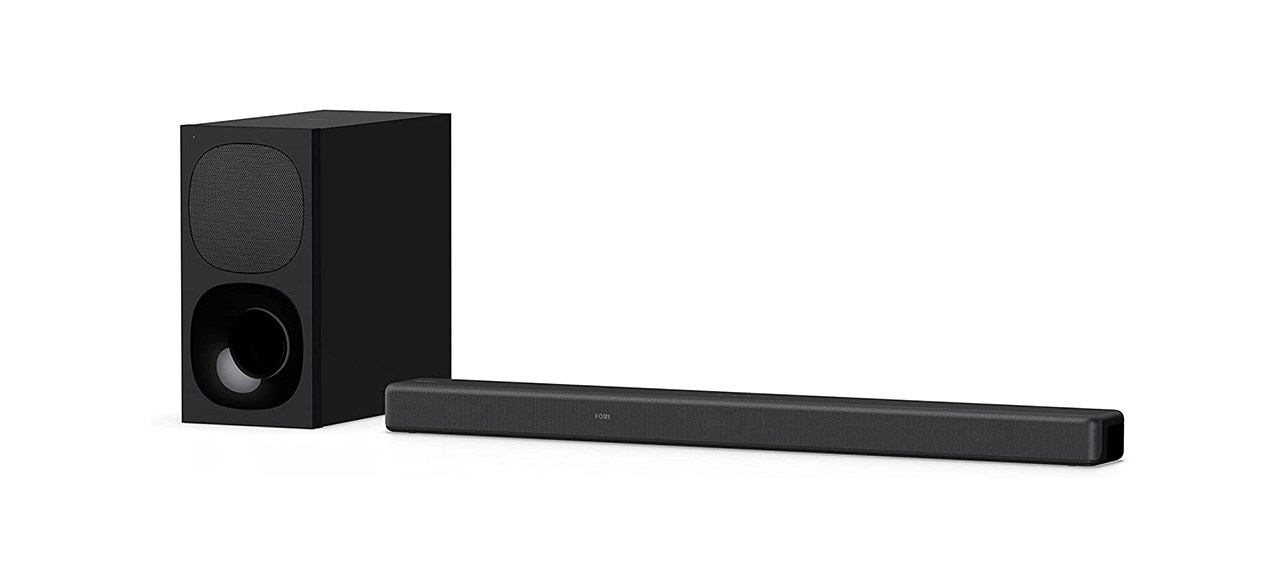 This Sony soundbar does a great job in terms of pure stereo and center channel performance as well as clarity and speed in its bass response. It sounds great with any type of content and supports Dolby DTS: X mastering. Although, without any up-firing drivers, it merely simulates Dolby Atmos reproduction instead of providing true 3D output.
Sold by Amazon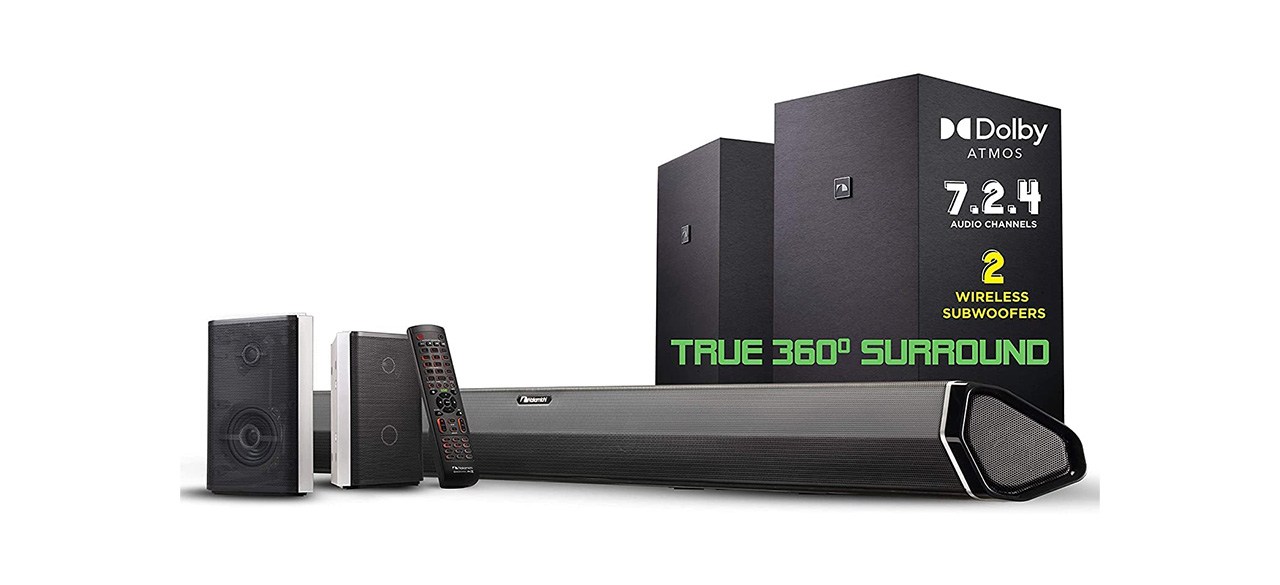 This full-featured set contains five speakers in the actual soundbar in addition to a pair of satellite speakers and subwoofers. While the rear speakers aren't 100% wireless, they only need a wired connection to the subs, so they're far easier to install than traditional surround sound systems. Although it does cost a pretty penny, there aren't many with comparable bass output.
 
Sold by Amazon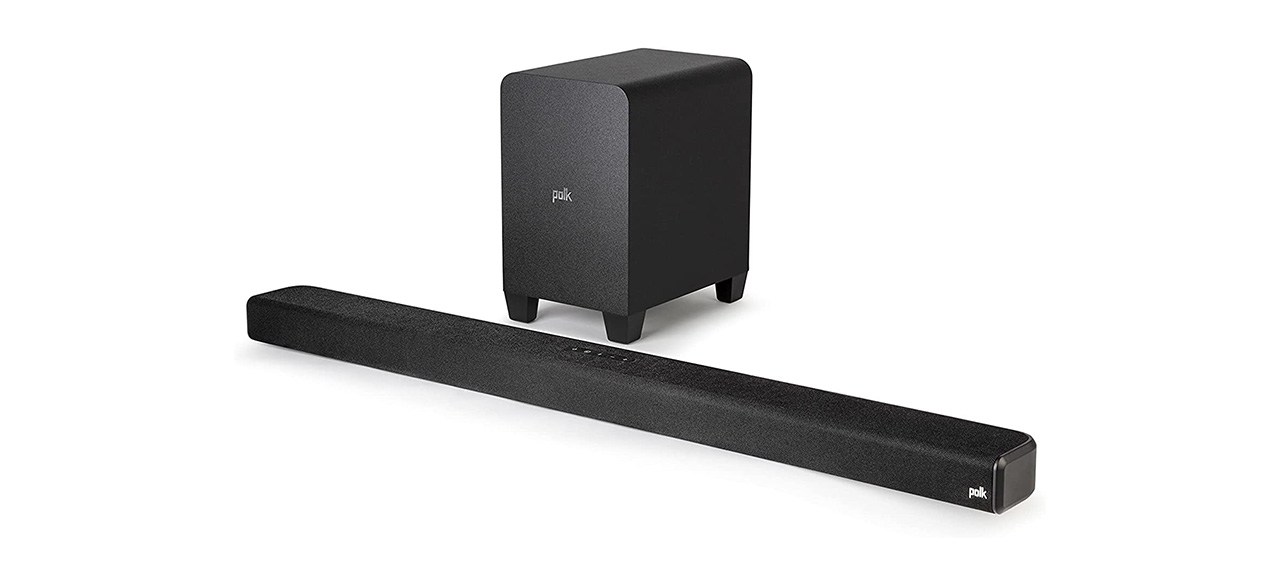 Polk makes a wide variety of affordable yet high-performance audio equipment, and this seven-channel setup is the perfect example. Its midrange price is impressive when you consider the engineering precision of its up-firing drivers that make Dolby Atmos content so worthwhile.
Sold by Amazon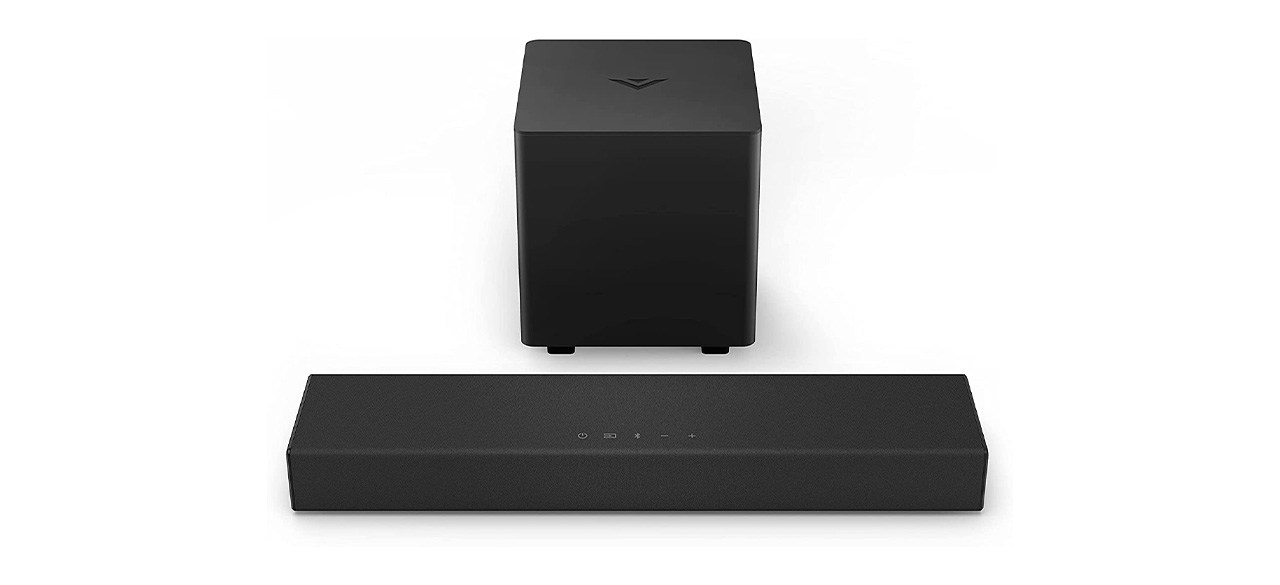 This one's a good choice if you have limited space for your audio installation but still want something that sounds good. It can't recreate the widest or most realistic soundstage, but it gets loud, accepts voice commands and is great for streaming music via Bluetooth.
Sold by Amazon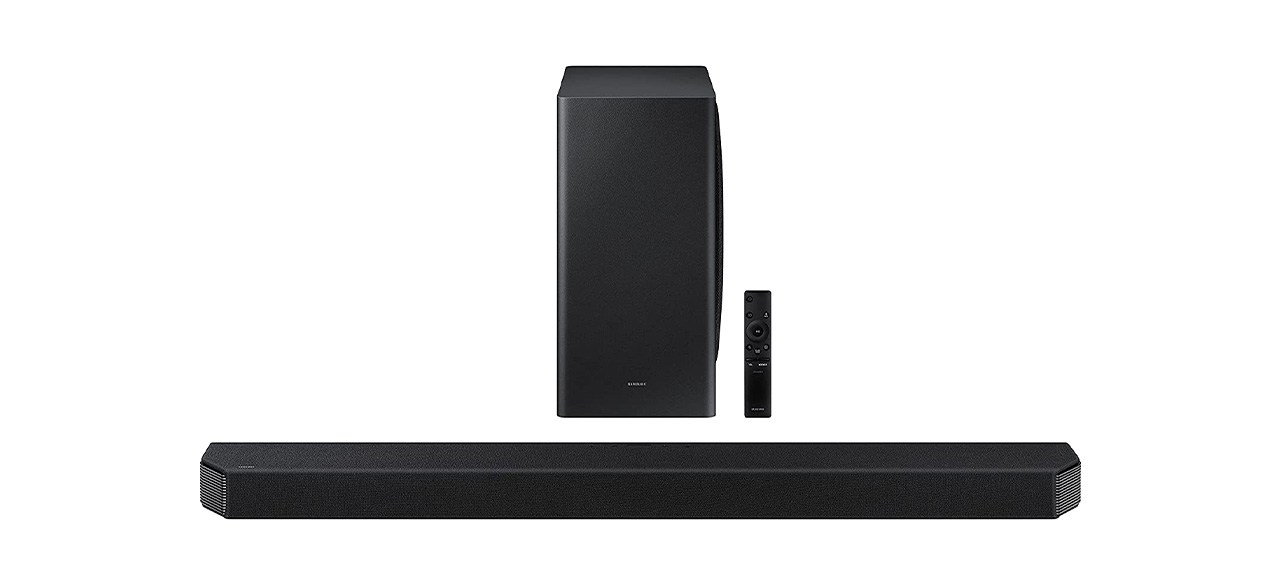 It's one of the best soundbars for surround sound, thanks to its 7.1.2-channel configuration. Its powerful subwoofer delivers the rumbling bass needed for a cinematic viewing experience. For the full experience, it's also offered with matching rear satellite speakers.
Sold by Amazon

At 36 inches wide, it's the ideal size for an immersive stereo experience, although it's not for you if you want to simulate surround sound. But if you're interested in powerful Alexa voice control that lets you manage your smart home devices from your couch, this Yamaha soundbar perfect.
Sold by Amazon
Sound bar and wireless subwoofer FAQ
Q. What do numbers like 5.1.2 mean?
A. The first number represents how many stereo and satellite channels a system has. The second tells you how many subwoofers there are. The third shows the number of height channels, whether referring to ceiling-mounted, down-firing channels or up-firing drivers inside a sound bar. For example, a 5.1.2-channel sound bar will have left, right and center channels alongside two rear satellites as well as a single subwoofer and a pair of up-firing drivers for Dolby Atmos content.
Q. What is Dolby Atmos?
A. Dolby Atmos is a protocol for encoding multi-channel audio data that takes advantage of speakers on all sides of the listener. A traditional Dolby Atmos setup involves satellite speakers behind the viewer and down-firing speakers mounted to the ceiling or high on walls in addition to the common center, left and right channels. The resulting multidirectional sound makes for an immersive, realistic experience.
Q. Are Dolby Atmos sound bars worth it?
A. They are worth it in some cases but not all. A simple two- or three-channel sound bar might claim Dolby Atmos compatibility, but without up-firing drivers, the effect will be negligible. If you're willing to spend a little more, consider a model that does have those up-firing drivers. It is true that they're not as effective as multi-point setups with ceiling-mounted, down-firing speakers. Nonetheless, sound bars with true Dolby Atmos support are effective for their lack of satellite speakers.
Q. Do wireless subwoofers have lip-sync delay issues?
A. They can if they're not set up properly. For the most part, though, you shouldn't have any issues because wireless subwoofers are engineered to reduce or eliminate lag. In case you experience noticeable latency, first, check your wiring and ensure everything's plugged into the right place. If you're still having problems, check the sound bar's control panel or companion app for a setting that lets you synchronize the audio and video tracks.
Q. Are sound bars good for streaming music?
A. Yes, as long as they support Bluetooth connections. In fact, if you want a convenient and high-quality listening experience, a sound bar and wireless subwoofer combination is one of the easiest ways to get it. Some even offer built-in Alexa or Google Assistant integration, which lets you control music, television and a wide array of smart home devices with simple voice commands.
Sign up here to receive the BestReviews weekly newsletter for useful advice on new products and noteworthy deals.
Chris Thomas writes for BestReviews. BestReviews has helped millions of consumers simplify their purchasing decisions, saving them time and money.
BestReviews spends thousands of hours researching, analyzing, and testing products to recommend the best picks for most consumers.
Copyright 2023 BestReviews, a Nexstar company. All rights reserved.