This is an archived article and the information in the article may be outdated. Please look at the time stamp on the story to see when it was last updated.
Winfrey loved Dr. Barbara Sturm's skin care lineup so much, she had to invest
IN THIS ARTICLE:
Hollywood A-listers have long adored Dr. Barbara Sturm's Molecular Cosmetics line. Stars including Gwyneth Paltrow, Kourtney Kardashian, Angela Bassett, Hailey Bieber and Blake Lively have all said that they rely on the brand's products to keep their skin in top shape.
The most recent big name to endorse the products was Oprah Winfrey — and she did more than that. Winfrey believes in the company so much, she invested in it.
What sets Dr. Barbara Sturm's skin care products apart
Sturm, a German orthopedist turned skin care mogul, created her line around the concept that fighting inflammation will give you your best skin. Inspired by anti-inflammation treatments from her medical work, she applied the same concepts to aesthetics in 2002 when she launched her Platelet-Rich Plasma facial, also known as a "blood facial" or "vampire facial."
This facial heals the skin using clients' own plasma, extracted from the blood and whipped into a custom moisturizer. Shortly after introducing the facial, Sturm used a similar concept to launch her best-selling MC1 cream, a plasma-based moisturizer that harnessed the power of the body's proteins in a skin-healing formula. And in 2014, Sturm's full anti-inflammatory collection, Molecular Cosmetics, was born.
Though Sturm's products have a long celebrity client list, Winfrey says her confidence in the brand comes from her use of the products and seeing firsthand how they helped her skin.
"Whenever I discover something delightful, I love to share it," she said in an April 13 post on Instagram and Facebook. "I've been using Dr. Barbara Sturm products ever since they were introduced into my life four years ago. I liked them so much — especially the treatments for darker skin tones — that I called Dr. Sturm to tell her I wanted to invest in the company."
Winfrey's favorite products, she said, include "the enzyme cleanser for darker skin tones, followed by Glow Drops."
Oprah chats with Dr. Sturm
In April, Sturm joined Winfrey for a special Oprah Daily conversation about aging, inflammation, and secrets to glowy skin. Winfrey explained why proper skin care is so important to her: "We spend our lives inside our skin. Taking care of it is so important to living a whole and healthy life."
Sturm said her approach to healthy skin involves quelling inflammation with non-aggressive healing ingredients. "Fragrance, mineral oil, or even ingredients that are quite loved, like retinol and glycolic acid, can increase inflammation or disrupt the skin barrier."
Instead, she relies on hero ingredients such as purslane, a plant extract that has antioxidant and anti-inflammatory properties and can also activate a skin enzyme that helps reverse cell aging. Many of her products also incorporate hydrating hyaluronic acid.
Another reason Sturm's products stand out — and Winfrey said this one was especially important — is that it has a line formulated for darker skin tones. Sturm says melanin-rich skin is prone to more inflammation than other skin tones, which can lead to acne, dark spots and discoloration.
Best products from Dr. Barbara Sturm's Molecular Cosmetics line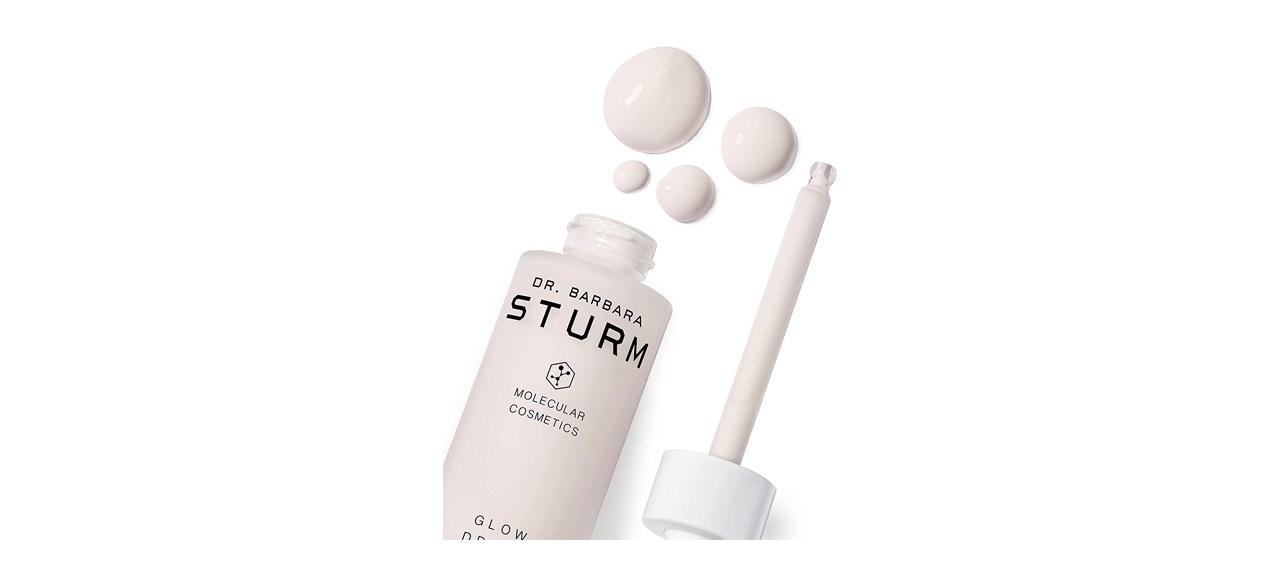 Winfrey's "favorite, favorite" Sturm product hydrates and plumps skin. It uses purslane to boost levels of vitamin A and omega-3 acids and reduce irritation, while polygonum bistorta root acts as an antimicrobial anti-ager and optimizes skin tone. It also contains optical pigments to provide an instant shimmer to the skin.
Sold by Amazon, Sephora and Dr. Sturm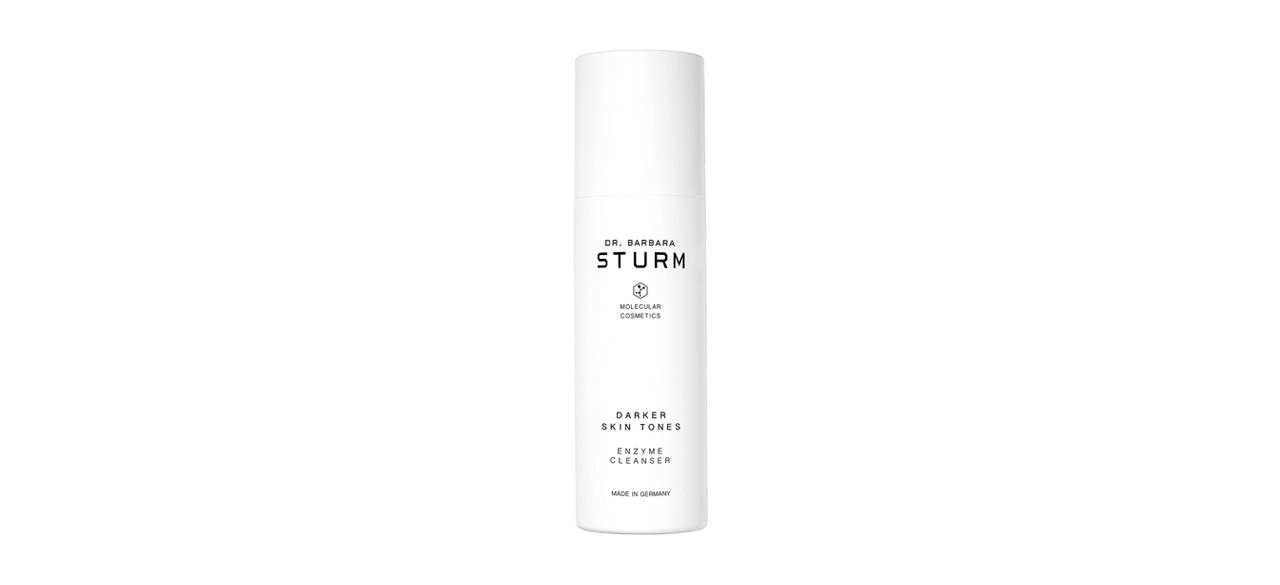 Dr. Barbara Sturm Darker Skin Tones Enzyme Cleanser
This product, a cleansing foam and enzymatic peel in one removes dry or rough skin, environmental impurities, cosmetics and excess oil on the skin's surface. It provides a deep yet gentle cleanse and exfoliation when mixed with water, reducing pollution and blackheads from your pores. The result is a revitalized complexion that's radiant and hydrated.
Sold by Amazon, Sephora and Dr. Sturm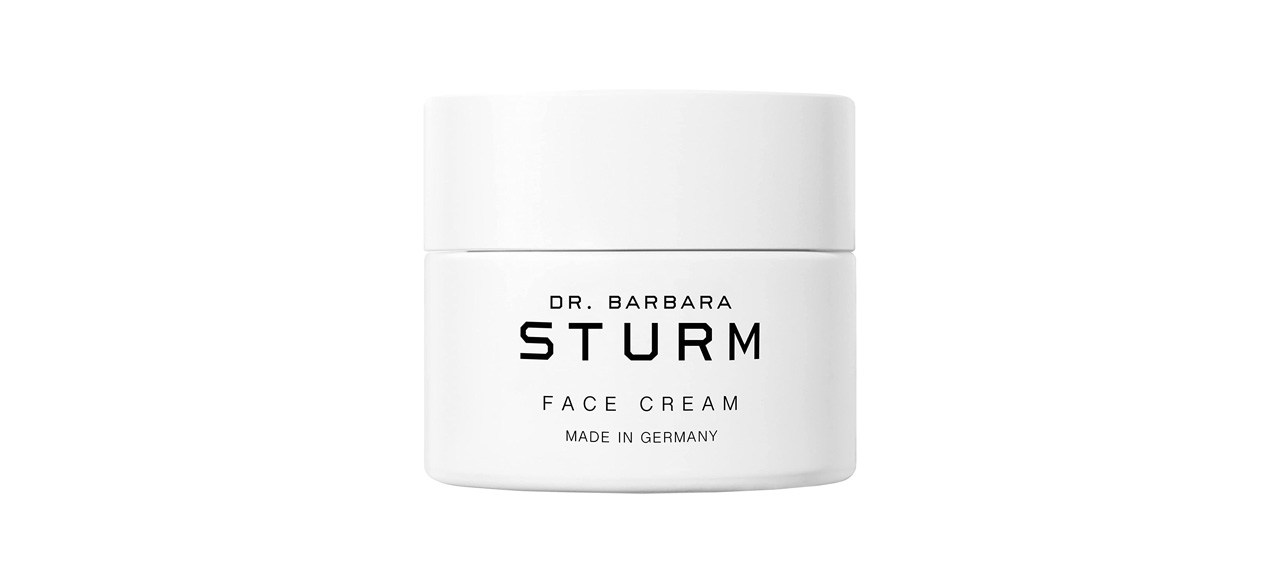 This silky, lightweight, fast-absorbing cream helps keep skin hydrated and firm when applied twice daily. It relies on skullcap and purslane, which calm the skin and reduce the visible signs of irritation. Use it after cleansing the skin and apply gently to the face, neck, decollete and delicate skin around the eyes.
Sold by Amazon, Sephora and Dr. Sturm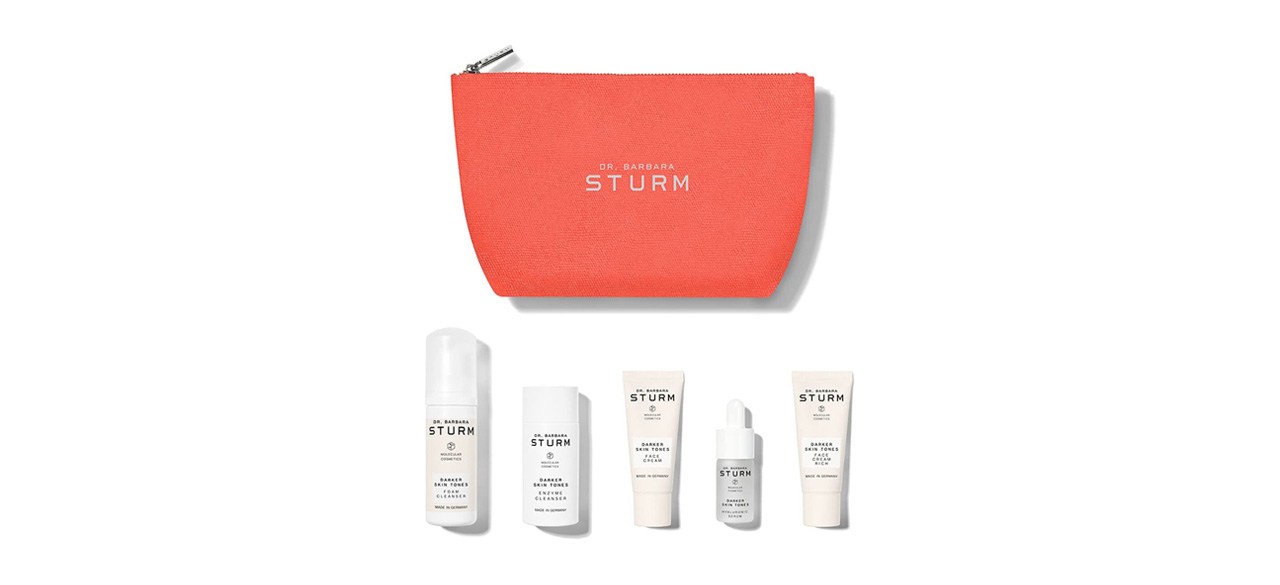 Dr. Barbara Sturm Darker Skin Tones Discovery Kit
This travel-friendly kit of miniatures lets you try Dr. Sturm's entire lineup for darker skin tones — all conveniently housed in an orange linen travel bag, part of Dr. Sturm's migration to sustainable packaging. You'll get the darker skin tones foam cleanser, enzyme cleanser, hyaluronic serum, face cream and face cream rich.
Sold by Amazon, Revolve and Dr. Sturm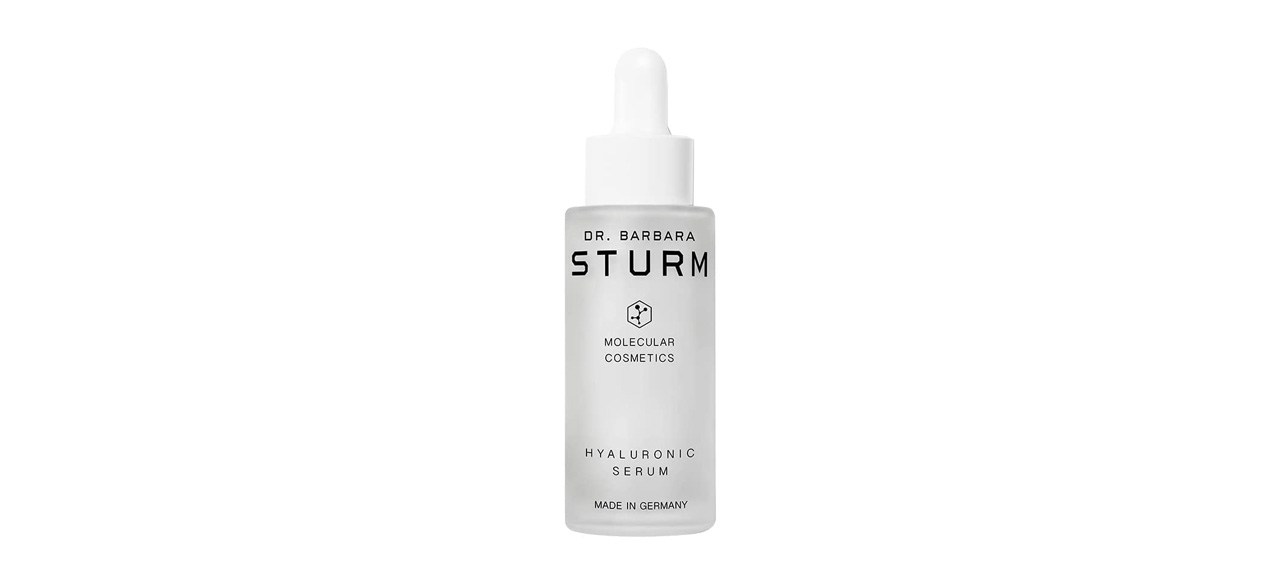 Dr. Barbara Sturm Hyaluronic Serum
Hyaluronic acid is a well-loved skincare ingredient for its intense hydrating properties. Sturm's version of a hyaluronic acid serum uses a concentrated balance of low and high molecularly weighted acids, which boost moisture to help reduce the formation of wrinkles. It also includes calming purslane to reduce visible signs of irritation.
Sold by Amazon, Sephora and Dr. Sturm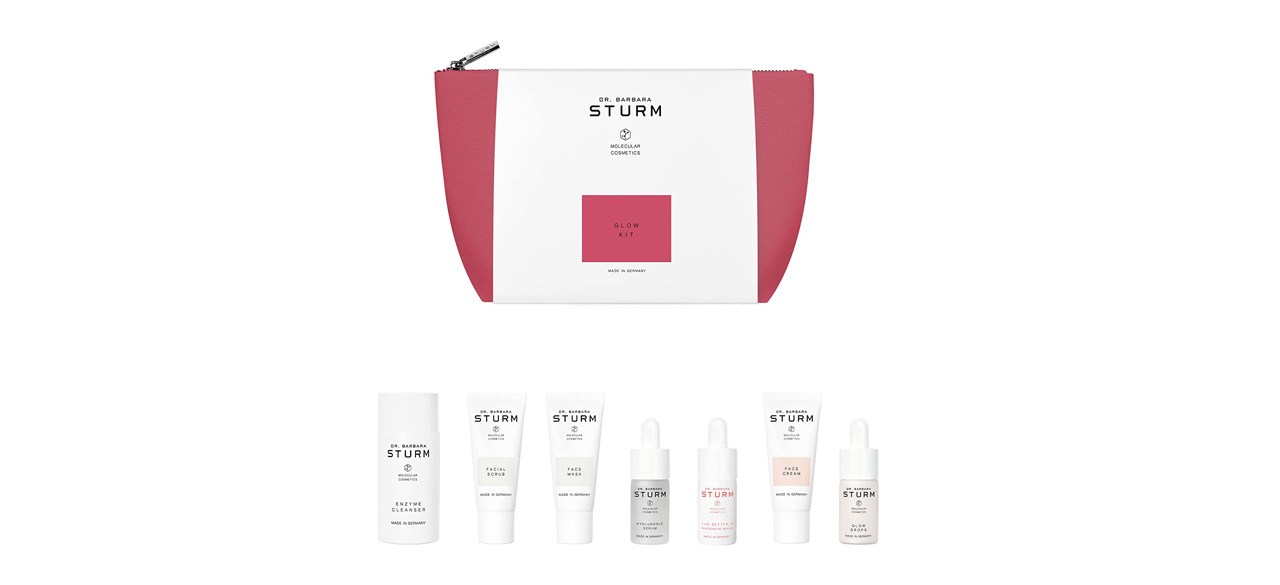 This nifty collection includes the facial scrub, facial mask, hyaluronic serum, face cream and glow drops, with additions of enzyme cleanser and better B niacinamide serum to help combat uneven skin tone and refine the pores. Together, the kit represents Dr. Sturm's essential seven-step skin care routine for a fresh, radiant and natural glow.
Sold by Amazon, Sephora and Dr. Sturm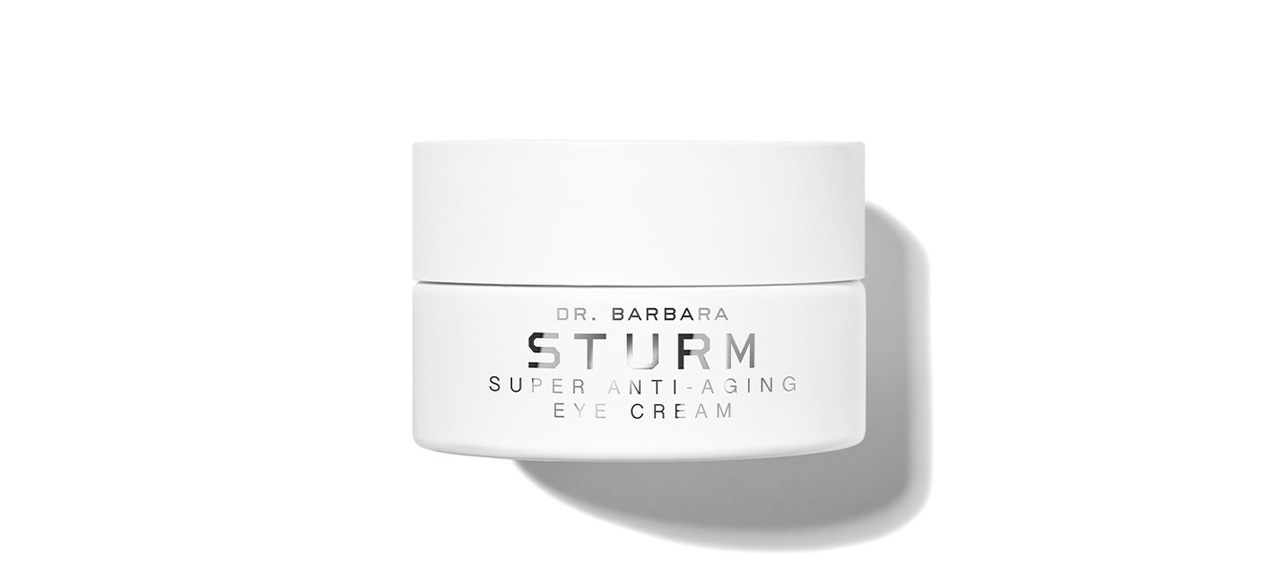 Dr. Barbara Sturm Super Anti-Aging Eye Cream
This luxe eye cream helps reduce the appearance of puffiness and dark shadows and helps lift the upper eye lid thanks to Persian silk tree extract. Meanwhile, a combination of biopolymers, acacia gum and an ingredient derived from microalgae smooths and firms delicate skin and red ginseng helps firm the skin matrix and smooths crow's-feet. It also has moisturizing and plumping hyaluronic acid.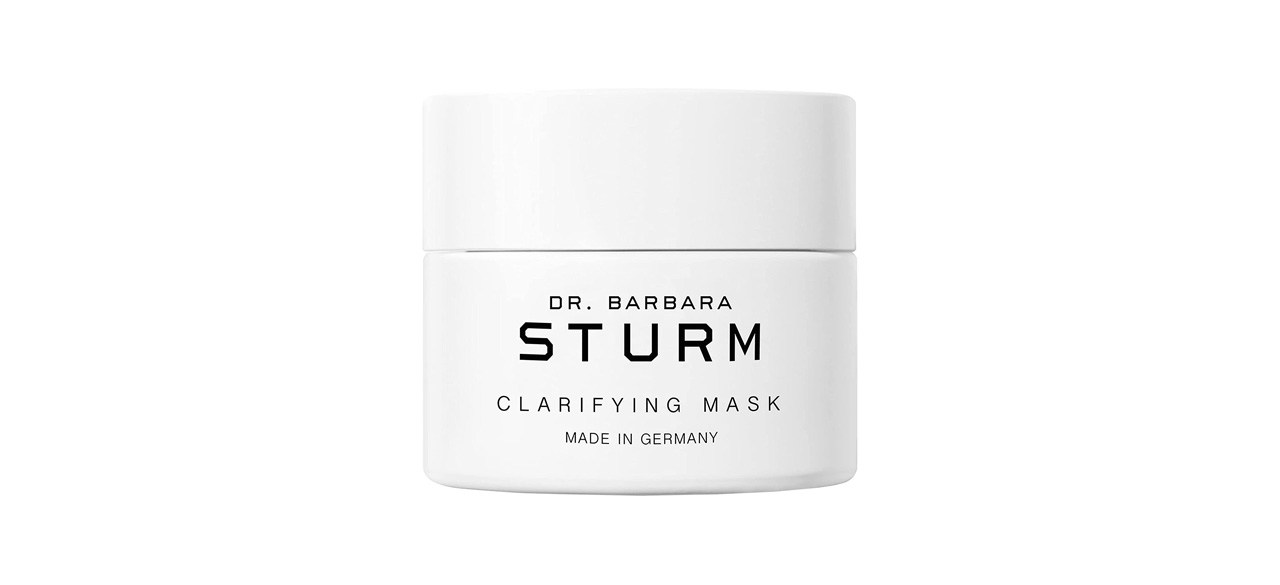 Dr. Barbara Sturm Clarifying Mask
Skin gets an extra moisture boost with this twice-weekly mask, left on skin for 10 to 15 minutes before being washed off. Regular use can result in reduced sebum for a clearer and more even complexion, while fine lines and wrinkles can also be minimized. It's enriched with balloon vine, viper's bugloss and sunflower seed oil to improve the skin's moisture barrier.
Sold by Amazon, Sephora and Dr. Sturm
Want to shop the best products at the best prices? Check out Daily Deals from BestReviews.
Sign up here to receive the BestReviews weekly newsletter for useful advice on new products and noteworthy deals.
Talia Ergas writes for BestReviews. BestReviews has helped millions of consumers simplify their purchasing decisions, saving them time and money.
Copyright 2023 BestReviews, a Nexstar company. All rights reserved.