This is an archived article and the information in the article may be outdated. Please look at the time stamp on the story to see when it was last updated.
What are the top-rated Moon Juice products?
Moon Juice is a Los Angeles-based beauty and wellness brand that offers plant-based products, including adaptogenic stress-calming supplements, skin care products and snacks. Founded in 2011 by cookbook author and wellness influencer Amanda Chantal Bacon, the brand strives to nourish and elevate the body and the mind.
Moon Juice touts its ingredients as clean, pure and free from toxins. It's 100% cruelty-free and most of its products are vegan. The company advocates a holistic approach and uses a combination of traditional Chinese medicine and Ayurvedic herbs for its supplements and blends.
Best Moon Juice products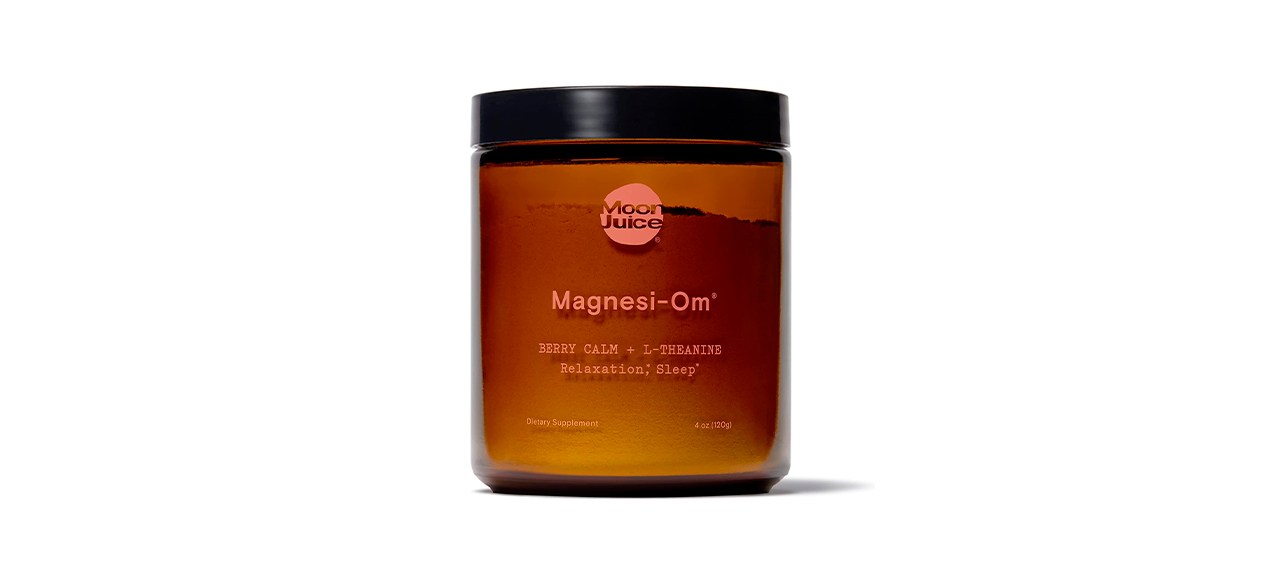 Moon Juice Magnesi-Om Berry Unstressing Drink
A great way to get your daily dose of magnesium and a better night's sleep, this magnesium and L-theanine powder can be mixed with water every night before bed to restore balance on a cellular level for relaxation, sleep and brain health. The mixed berry flavor tastes delicious and monk fruit adds a touch of sweetness. It can also help ease fatigue, muscle aches and migraines.
Sold by Amazon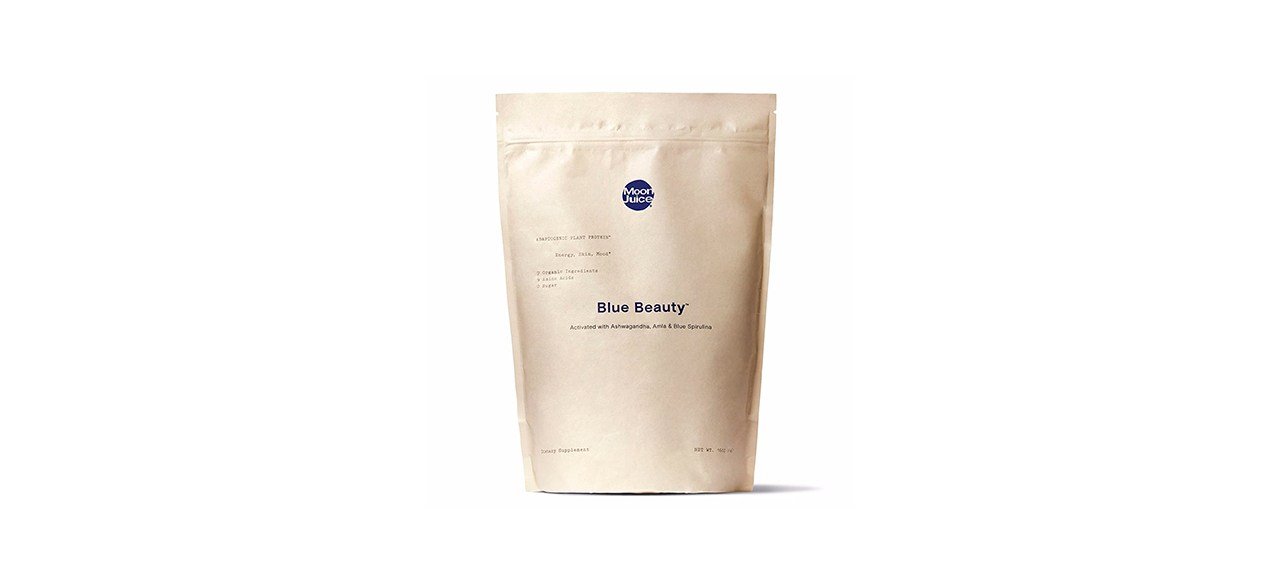 Moon Juice Blue Beauty Adaptogenic Protein
If you follow a plant-based diet, you can add this vegan protein powder to your favorite post-workout drink for the extra boost you need after an intense cardio or strength training workout. Bio-fermented brown rice protein is enriched with adaptogenic herbs such as blue spirulina, amla and ashwagandha to help combat fatigue, weight gain and accelerated aging.
Sold by Amazon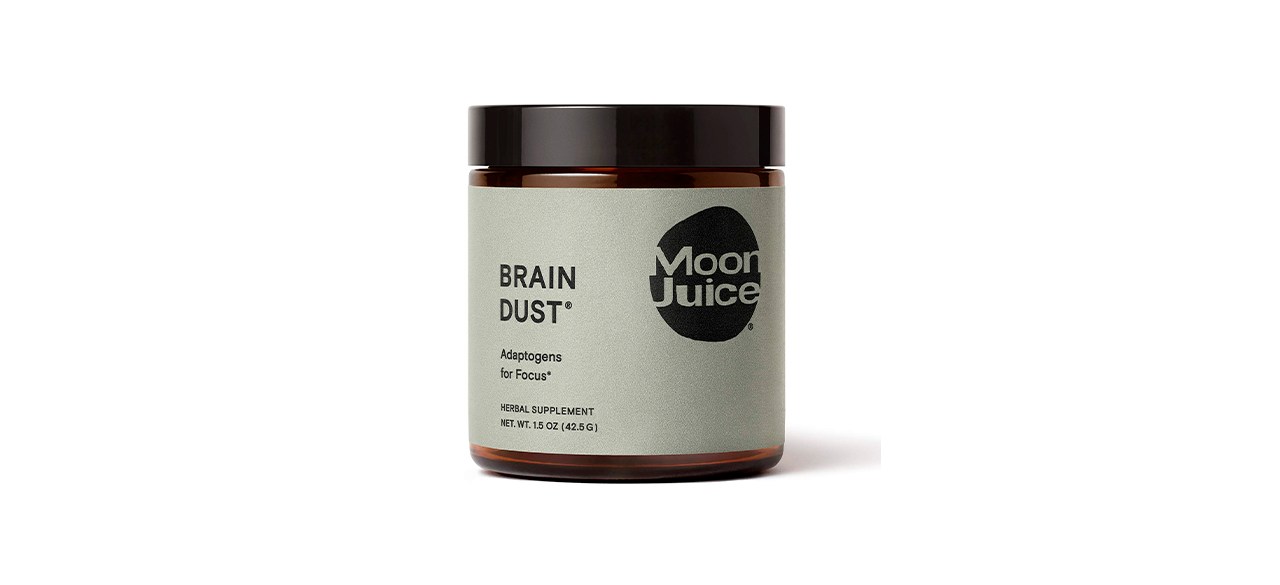 This blend of adaptogens not only helps boost your mental stamina and alertness but also helps combat the effects of stress and anxiety. It combines lion's mane mushroom, rhodiola, ginkgo, ashwagandha, maca and astragalus, which are known to support cognitive function and improve focus and memory. It has a bitter, malty taste that pairs well with coffee, tea, milk and chocolate.
Sold by Amazon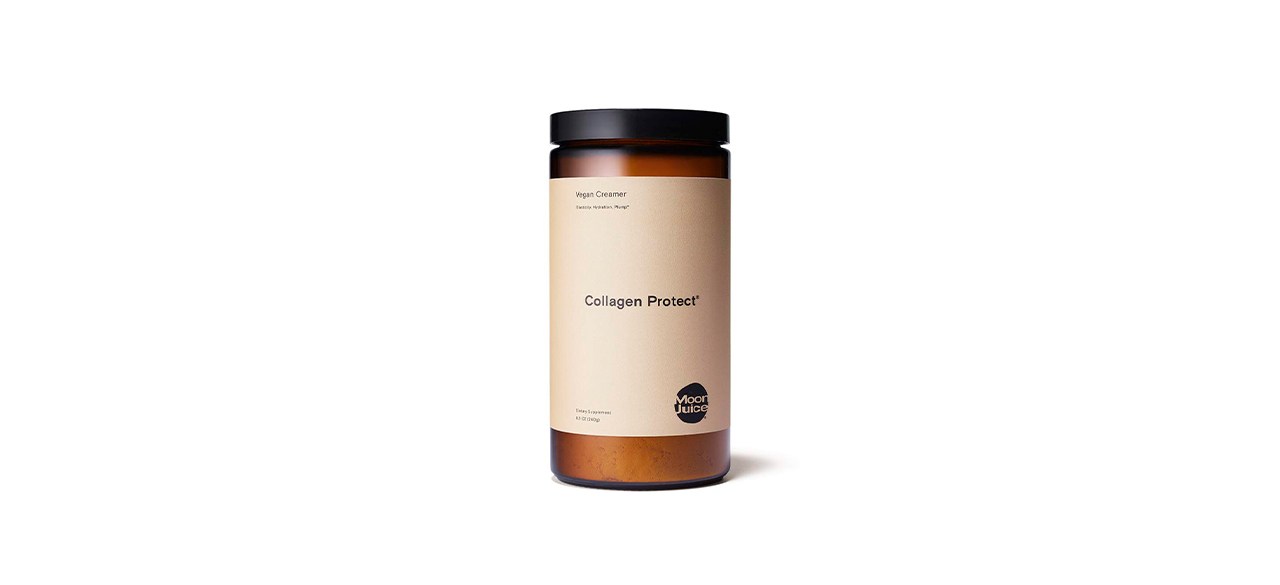 Moon Juice Collagen Protect Vegan Creamer
Drink your way to supple, youthful skin with this collagen creamer formulated to target fine lines and hydrate your skin from the inside out. It provides essential nutrition to your cells with a blend of silver ear mushroom, tocos and hyaluronic acid to help promote the body's natural collagen production and replenish the skin's moisture. It's the perfect addition to your coffee or smoothie.
Sold by Amazon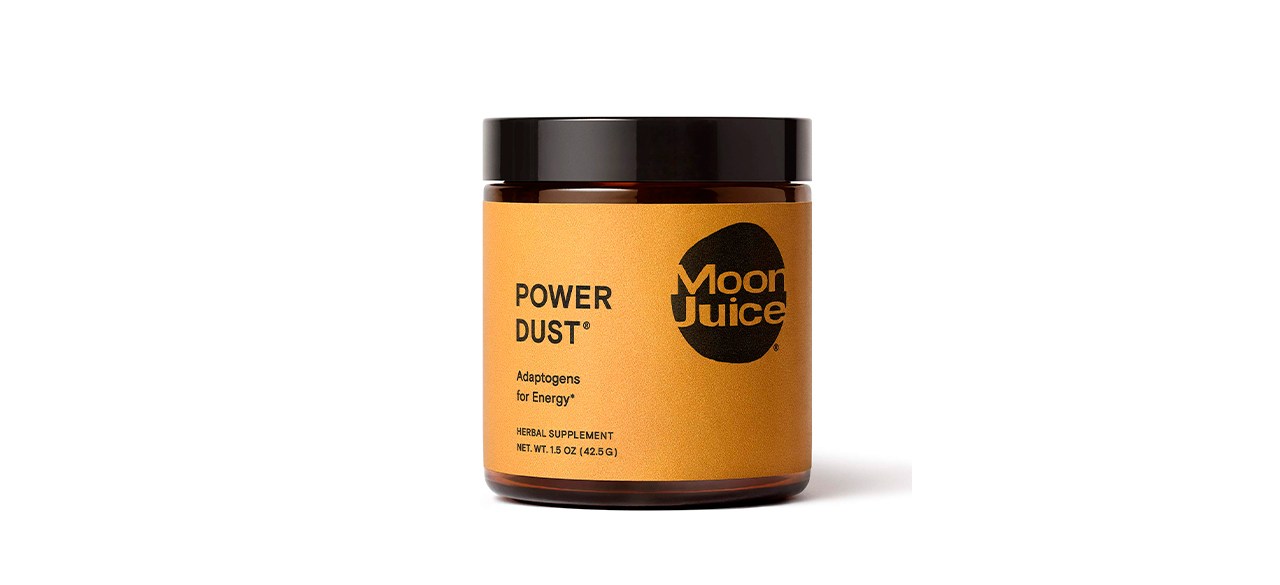 This invigorating blend features powerful adaptogens such as ginseng, cordyceps, eleuthero, ashwagandha, rhodiola, schisandra and astragalus to boost your energy and endurance. It also aids in speedy muscle recovery and promotes a healthy immune system. Just scoop a teaspoon of this powder into your coffee, tea, milk or citrus beverages every morning for a quick pick-me-up.
Sold by Amazon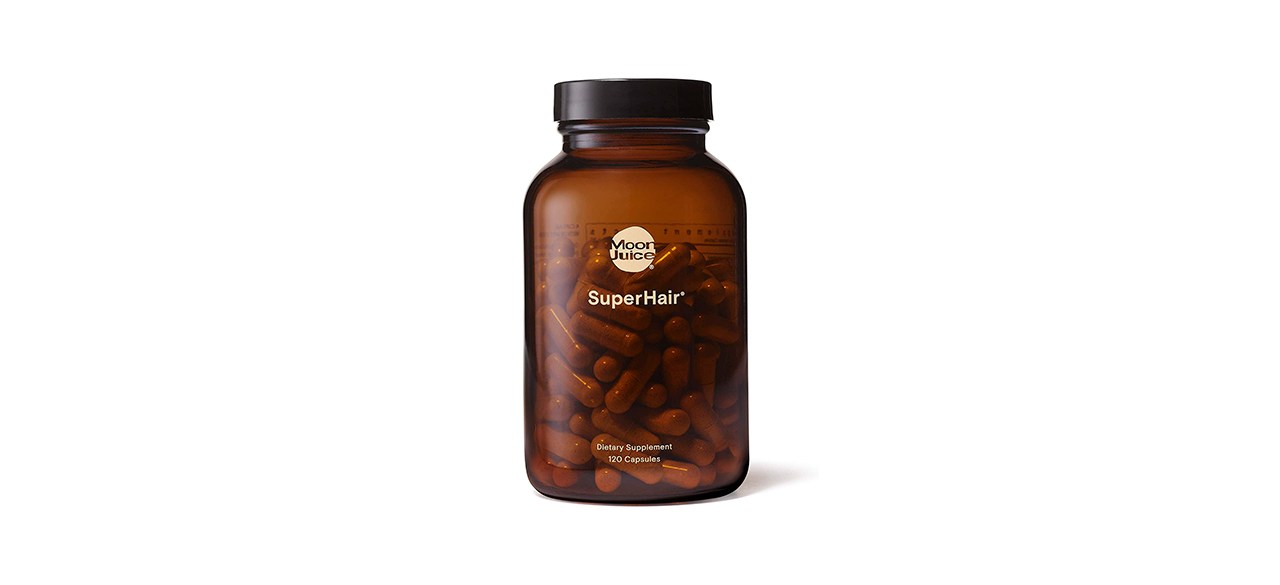 Moon Juice SuperHair Daily Hair Nutrition
If you're looking to grow stronger, thicker hair, consider these supplements. Besides being packed with nourishing ingredients such as biotin, kelp and plant extracts to help grow healthier, more lustrous hair, these are also infused with adaptogens such as ashwagandha and ginseng to help relieve stress. All you have to do is take four capsules every morning, with or without food.
Sold by Amazon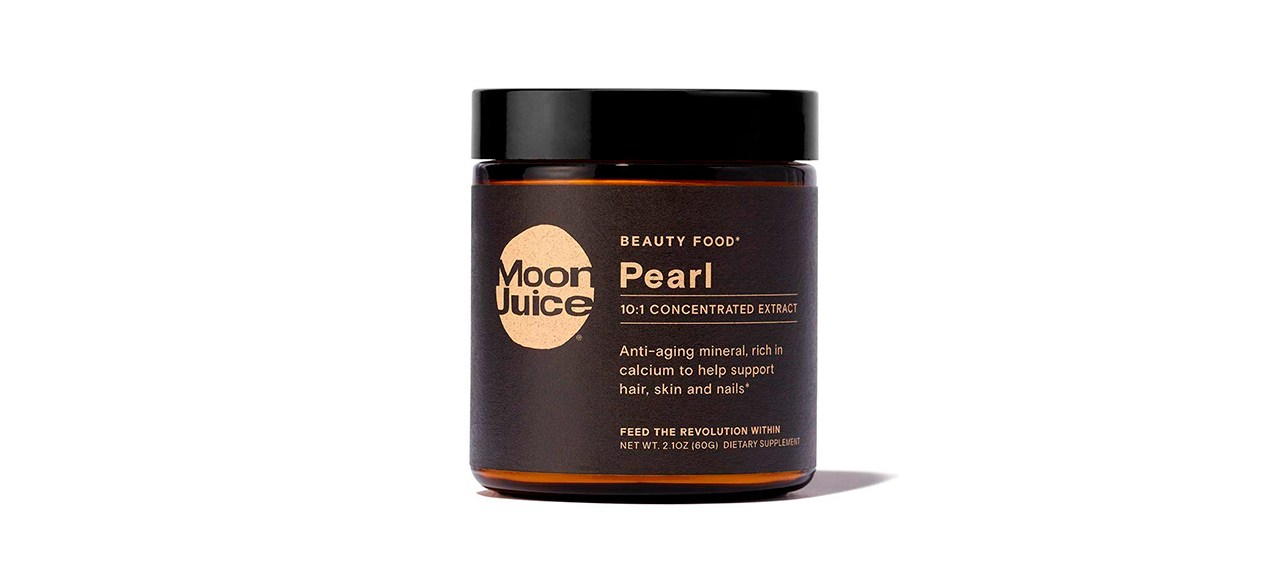 Moon Juice Pearl 10:1 Concentrated Extract
This pearl extract powder not only helps stimulate your body's natural collagen production but also helps boost cell turnover and even out skin tone to leave you with fresh, bright and rejuvenated skin. It pairs well with everything, including milk, tea, coffee, smoothies and tonics. You can also add a pinch of this mix to your moisturizer or raw honey for a face mask.
Sold by Amazon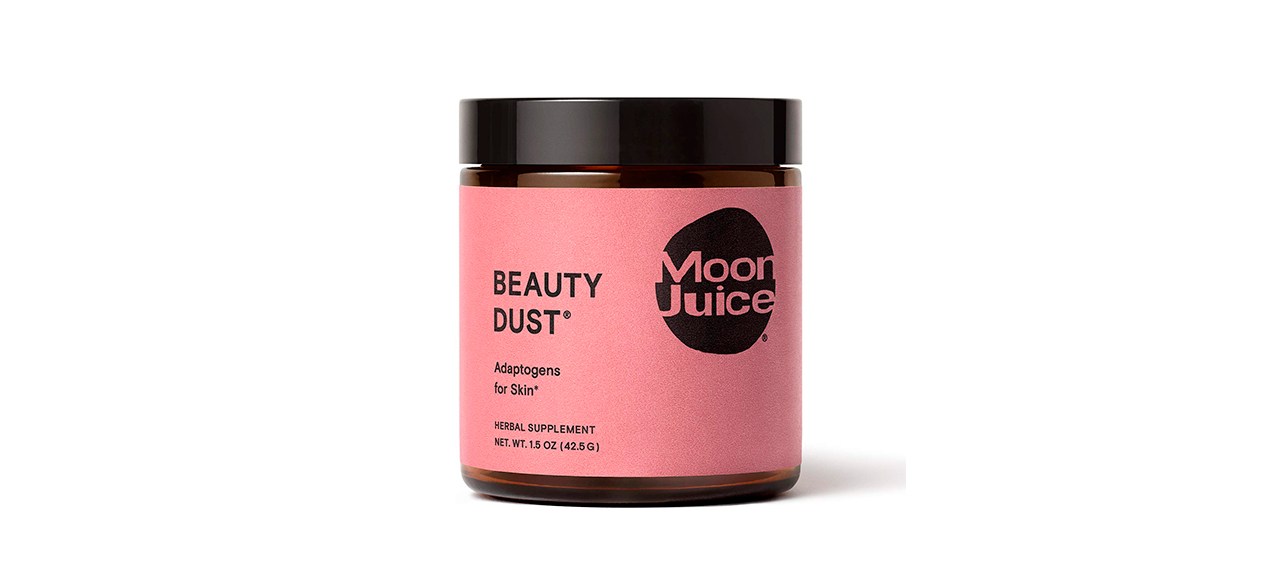 You can get glowing skin, shiny hair and twinkling eyes with this powerful blend of herbs and adaptogens that combat stress and help restore your skin back to its natural radiance. It contains superfoods such as goji berry powder, amla berry extract and ashwagandha root and leaf extract to nourish the skin and protect it from free radicals. It goes especially well with tea, nut milk or water.
Sold by Amazon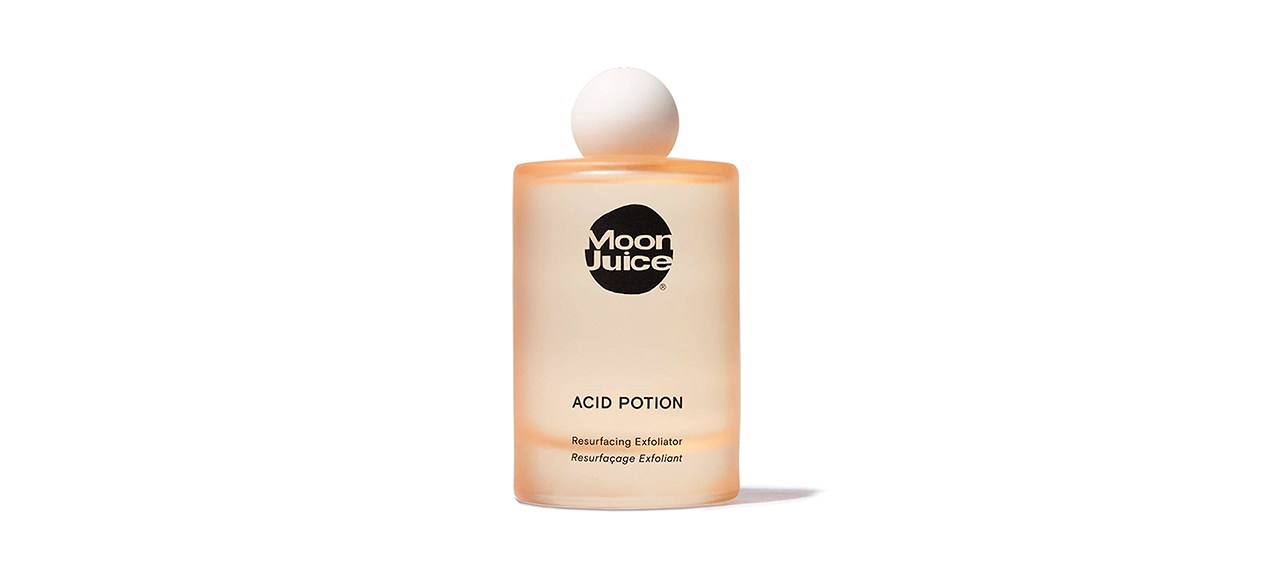 Moon Juice Acid Potion Resurfacing Exfoliator
This nourishing exfoliator contains a mix of glycolic, lactic and salicylic acids to gently slough away dead skin, unclog pores, smooth skin texture and stimulate collagen production. It also contains niacinamide and reishi to help hydrate, soothe and balance the skin. The brand recommends using it at least three nights a week, after cleansing and before your serum or moisturizer.
Sold by Amazon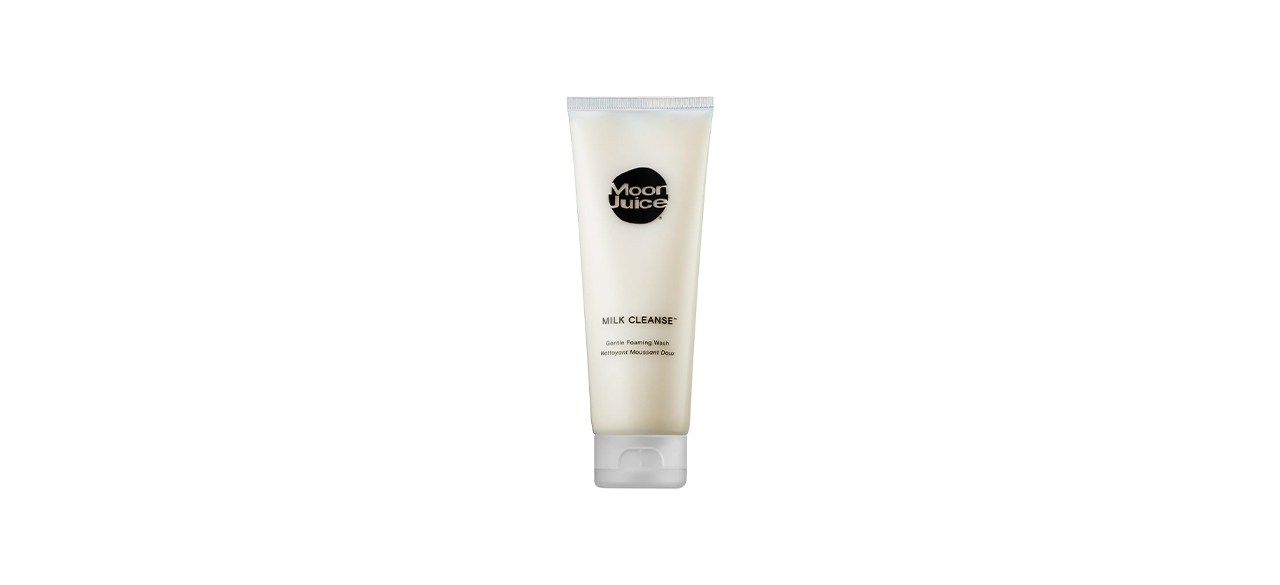 Moon Juice Milk Cleanse Gentle Foaming Wash
This gentle face wash lets you wash away makeup and impurities without stripping your skin's natural barriers. It's formulated with coconut ferment, silver ear mushroom, adaptogenic reishi and vitamin E to promote hydration and healthy barrier function. It's also free of sulfates and is formulated to match the skin's pH, so your skin is left feeling nourished and balanced. It's suitable for all skin types.
Sold by Sephora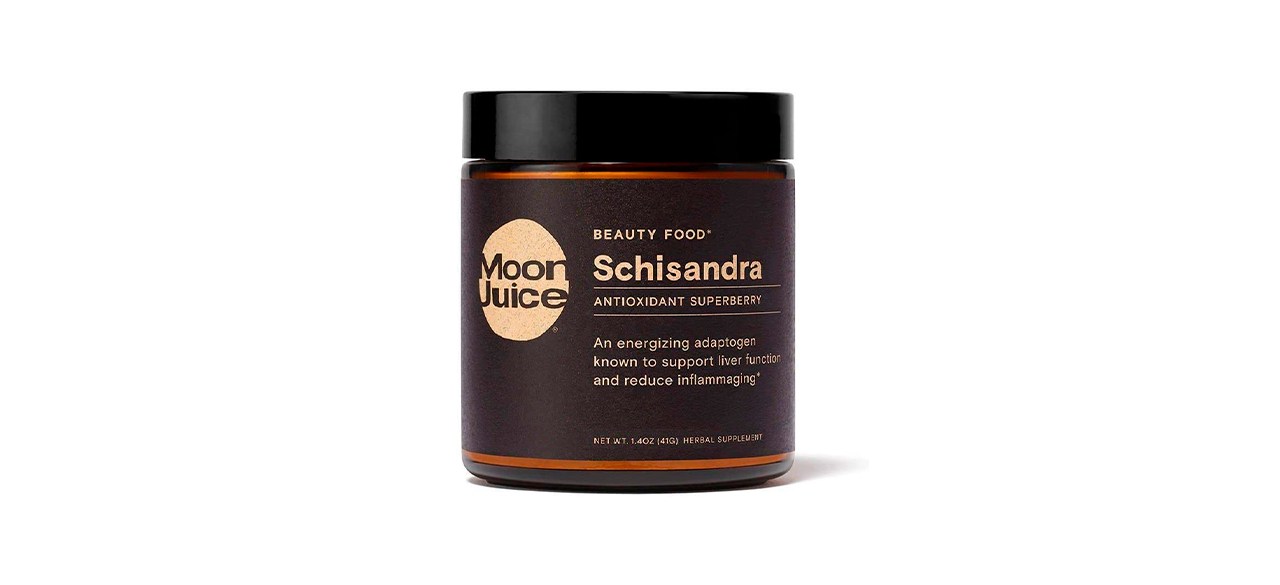 Moon Juice Schisandra Antioxidant Superberry
This supplement contains schisandra, an antioxidant-rich berry that's highly prized in traditional Chinese medicine for its detoxifying and revitalizing properties. It helps boost your energy levels and increases the body's resistance to stress. It also helps with liver function and protects the skin from toxins and environmental stress. The formula tastes great in a smoothie or mixed with a glass of iced tea or juice.
Sold by Amazon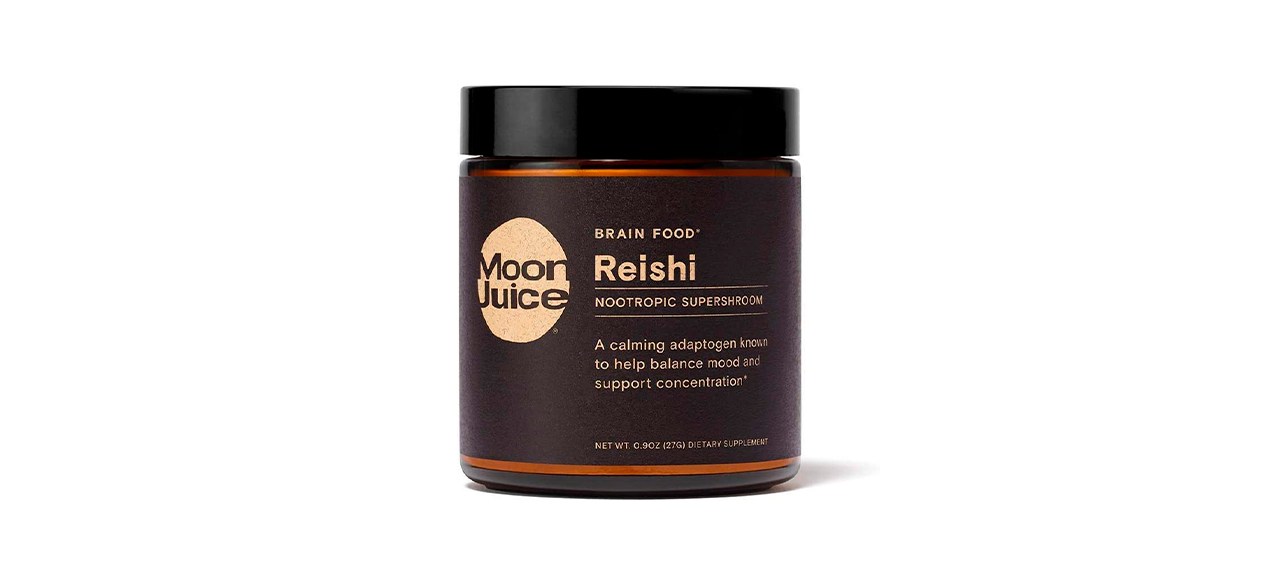 Moon Juice Reishi Nootropic Supershroom
Reishi is a calming adaptogen known to help reduce the effects of stress on the body, enhance mood and support concentration. It's also great for your immune system and overall wellness. This jar of reishi mushroom extract is packed with 700 milligrams of disease-fighting beta-glucans per serving. It has an earthy flavor that pairs well with smoothies, tea, coffee and tonics.
Sold by Amazon
Want to shop the best products at the best prices? Check out Daily Deals from BestReviews.
Sign up here to receive the BestReviews weekly newsletter for useful advice on new products and noteworthy deals.
Esha Saxena writes for BestReviews. BestReviews has helped millions of consumers simplify their purchasing decisions, saving them time and money.
Copyright 2023 BestReviews, a Nexstar company. All rights reserved.