This is an archived article and the information in the article may be outdated. Please look at the time stamp on the story to see when it was last updated.
Which gifts are best for dads?
Father's Day is coming up. With it comes the opportunity to show your father how much you care. Giving a gift isn't necessary, but if that's how you choose to show your love and appreciation, you want to get the right one. The easiest way to choose a gift is to ask him directly what he might like. If you want the gift to be a surprise instead, consider your dad's main interests. Within those interests, getting him something he's always wanted or something he truly needs never goes wrong.
Shop this article: Nordic Flash Waterproof Camera Float, Barfly Deluxe Cocktail Set and MayBee Beehive Starter Kit.
Best gifts for dads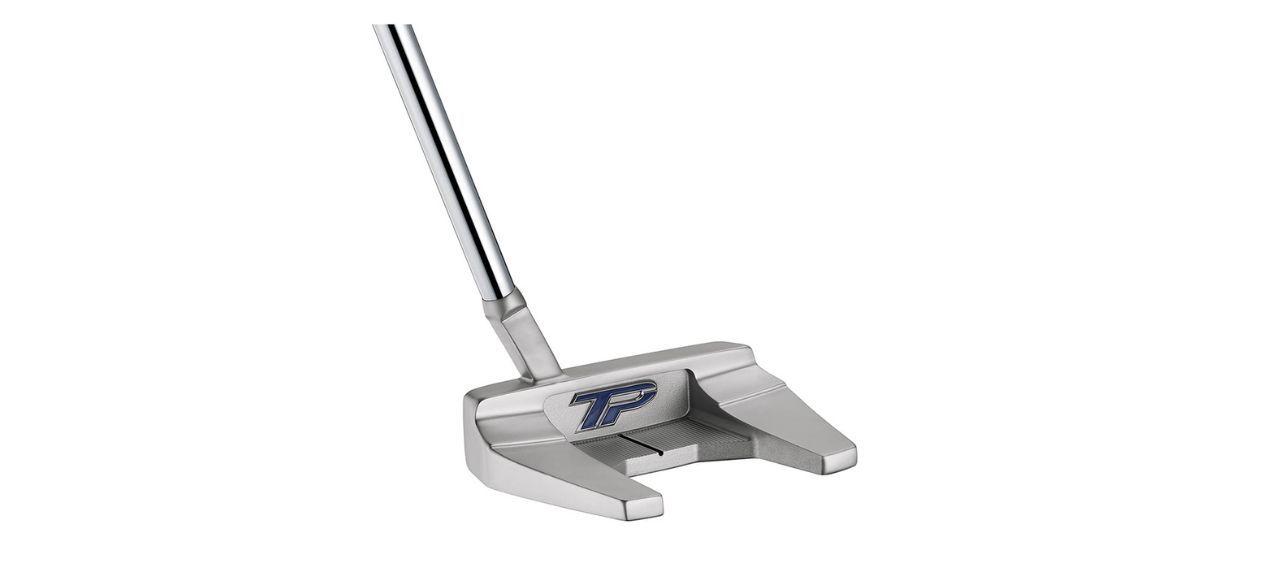 TaylorMade TP Hydro Blast Bandon 3 Putter
Father's Day Update: This putter is an excellent upgrade for any golf-loving dad looking to improve his short game. High-handicap players especially love the elite distance control, plus the grip is similar to higher-end putters.
Sold by Scheels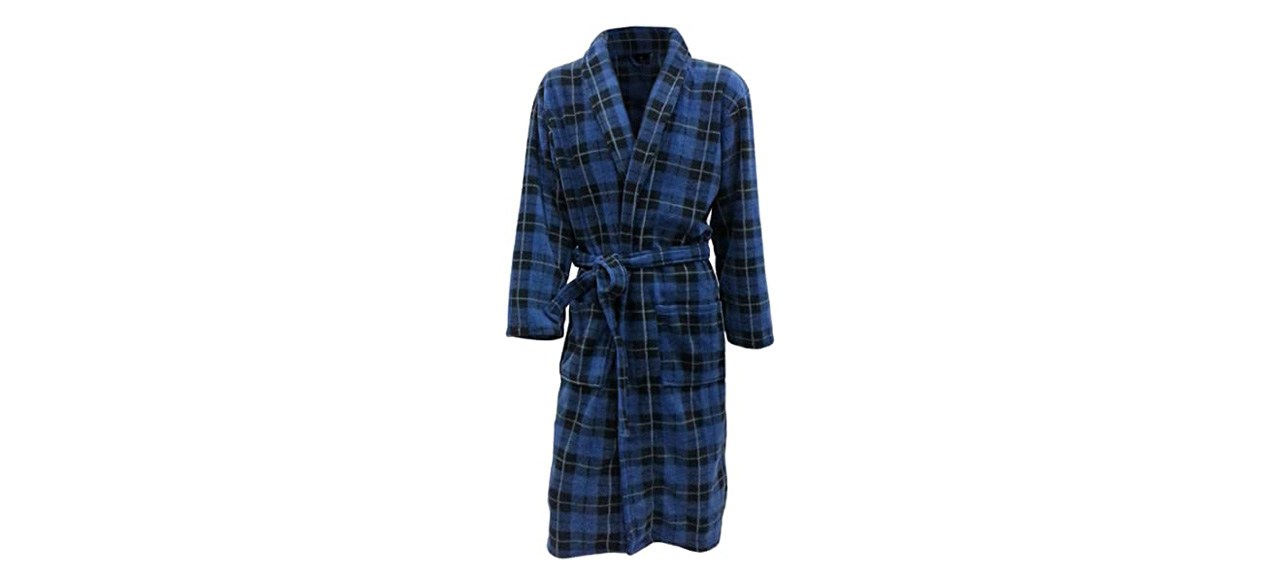 John Christian Men's Fleece Robe
This luxurious robe is made for lounging around the house on a day off. It has two front pockets so your dad can keep his phone, some snacks and anything else he wants on him.
Sold by Amazon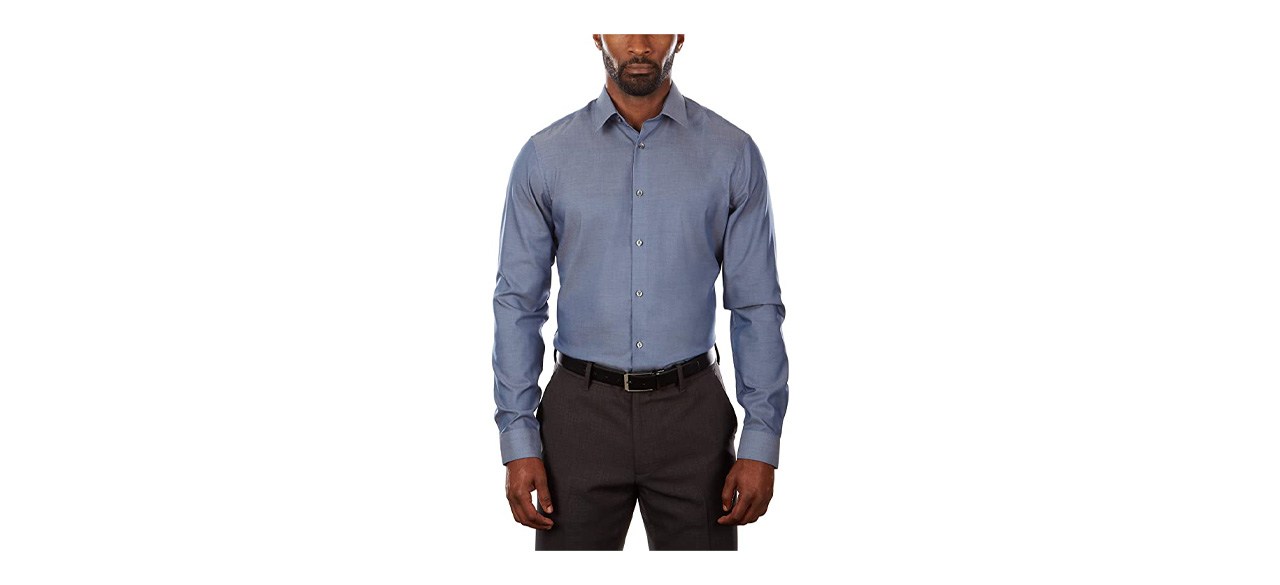 Calvin Klein Slim Fit Men's Dress Shirt
Some dads love getting gifts they can actually use regularly. A button-down shirt for the office or for taking their partner out on a date fits the bill. It comes in 24 sizes.
Sold by Amazon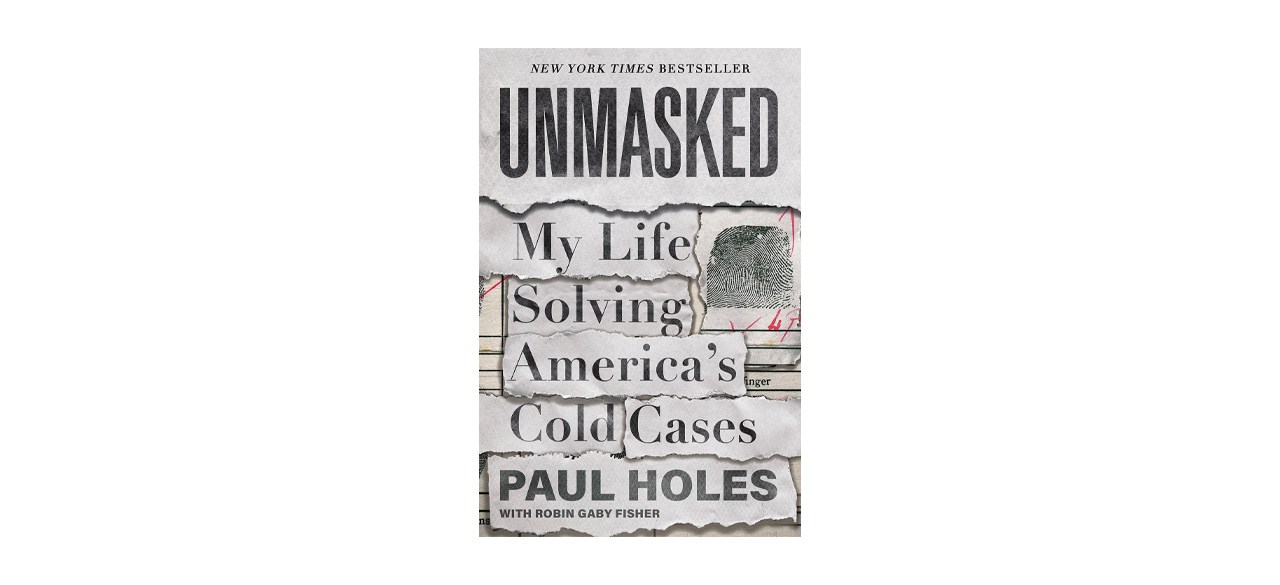 "Unmasked: My Life Solving America's Cold Cases"
This true crime novel is the autobiography of the man who finally caught the Golden State Killer after 20 years of effort. It can be a difficult read, but true crime enthusiasts will devour it.
Sold by Amazon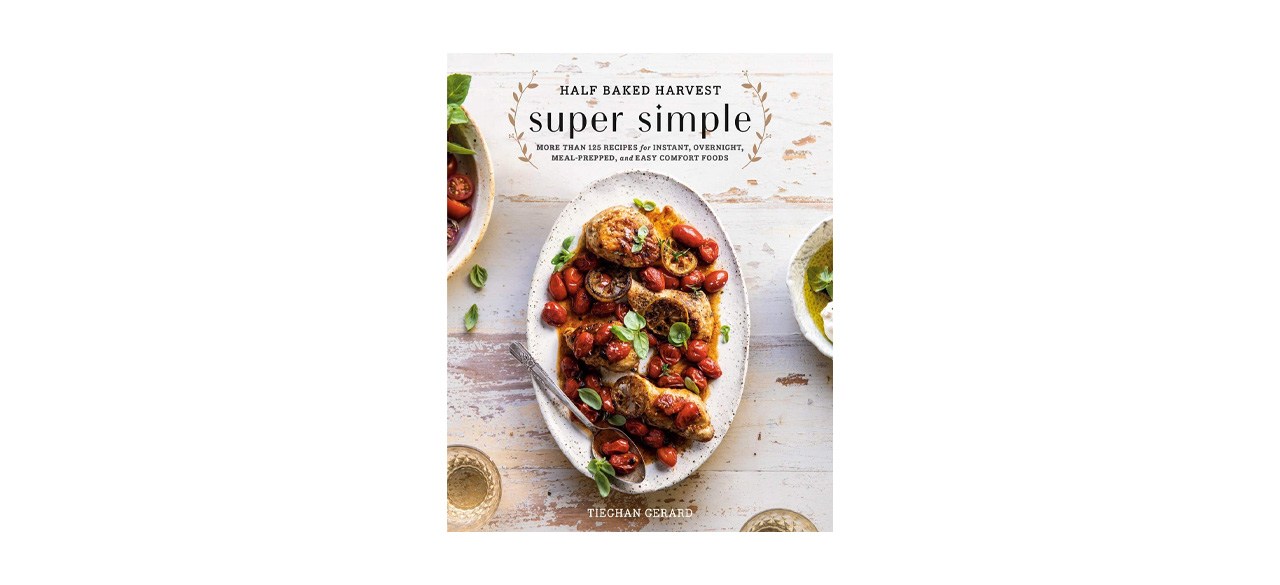 "Half Baked Harvest Super Simple"
For dads who love cooking, few things are as exciting as finding a new recipe to try. This cookbook contains more than 125 recipes that are easy to follow, great for meal prepping and, most importantly, delicious.
Sold by Amazon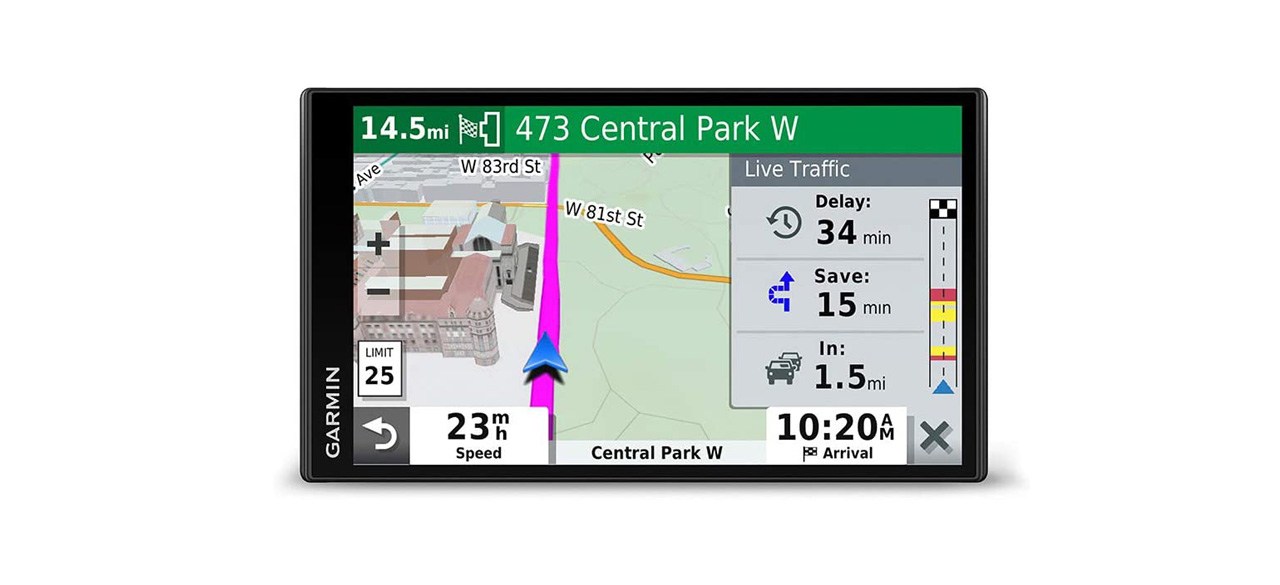 Garmin DriveSmart 65 Navigation System
This has a large, nearly 7-inch screen and a thin bezel for clear, easy-to-see directions. It's controllable through both touch and voice. It can be connected to a backup camera and your dad's smartphone.
Sold by Amazon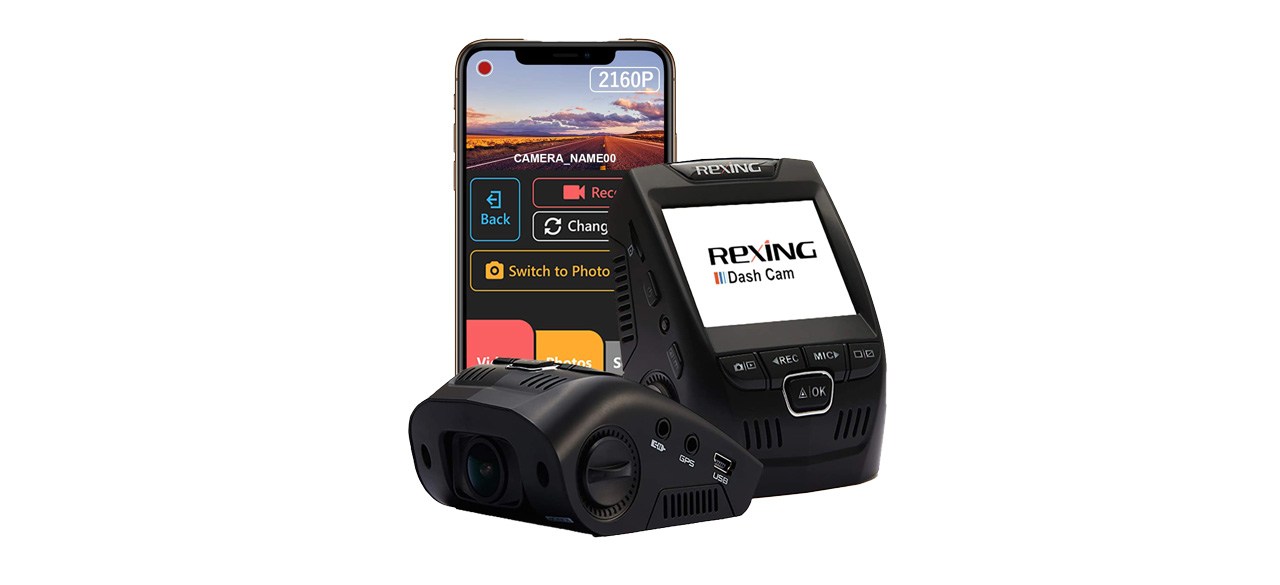 A dash cam is useful in many situations. It could be used as evidence to protect your dad legally after an accident, for example, or it could capture crazy happenstances that go viral on social media.
Sold by Amazon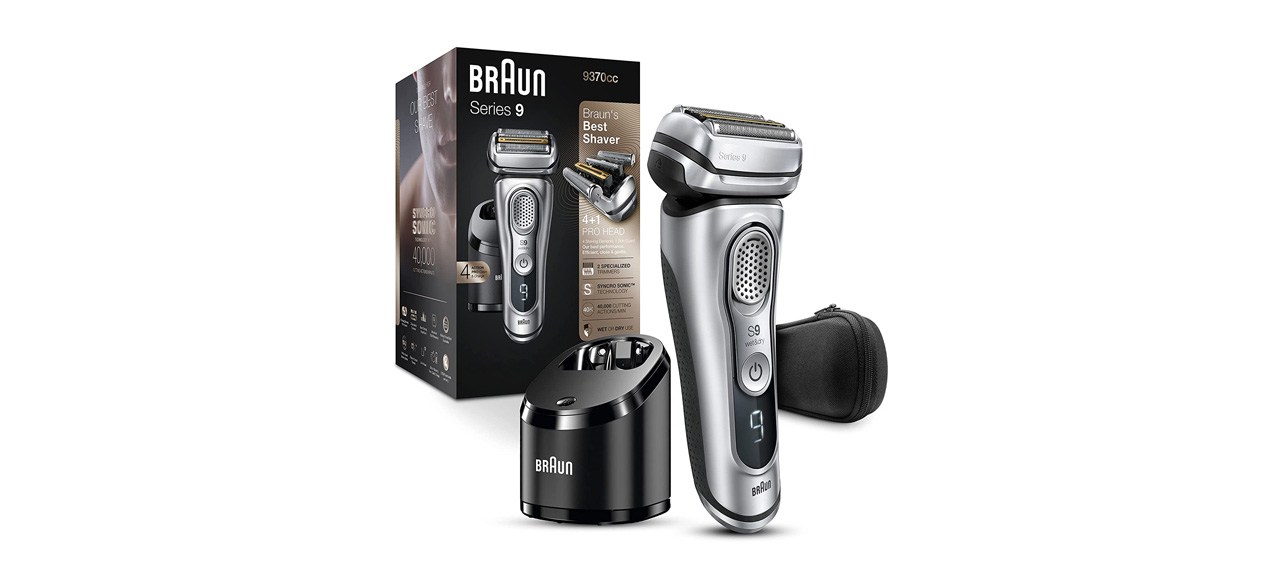 Braun Series 9 Electric Shaver
If your dad has been using a disposable razor all this time, get him the upgrade he deserves. This can be used to shave dry or wet. It comes with a travel case and a cleaning brush.
Sold by Amazon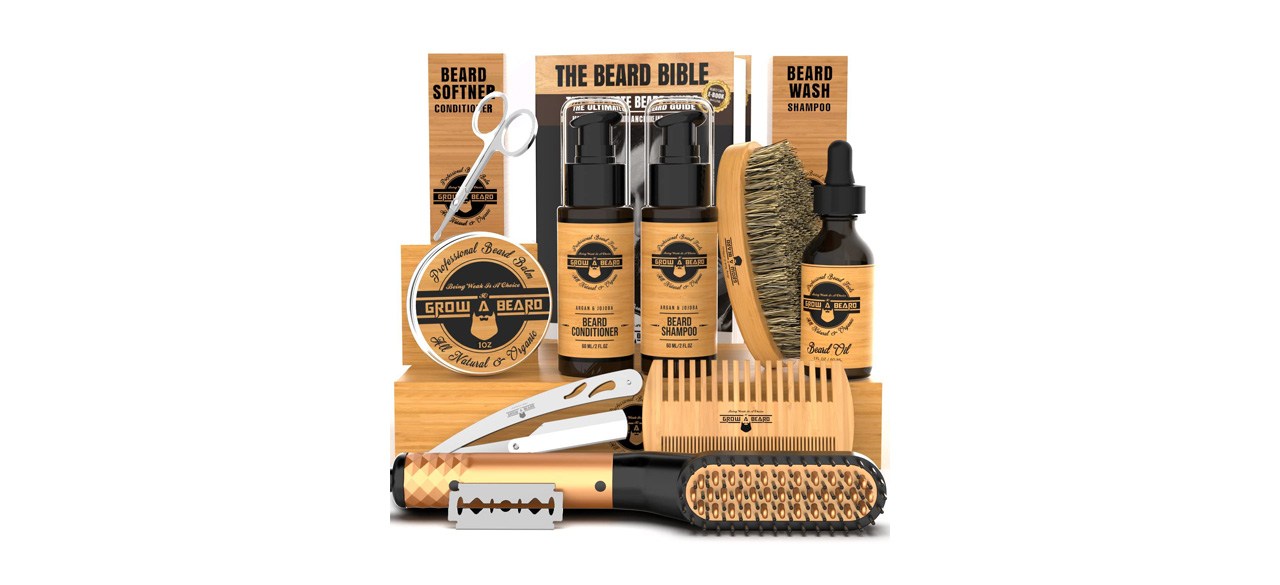 This kit is packed with goodies that can help your dad care for his facial hair, including a comb, two types of brushes and beard shampoo, conditioner and oil.
Sold by Amazon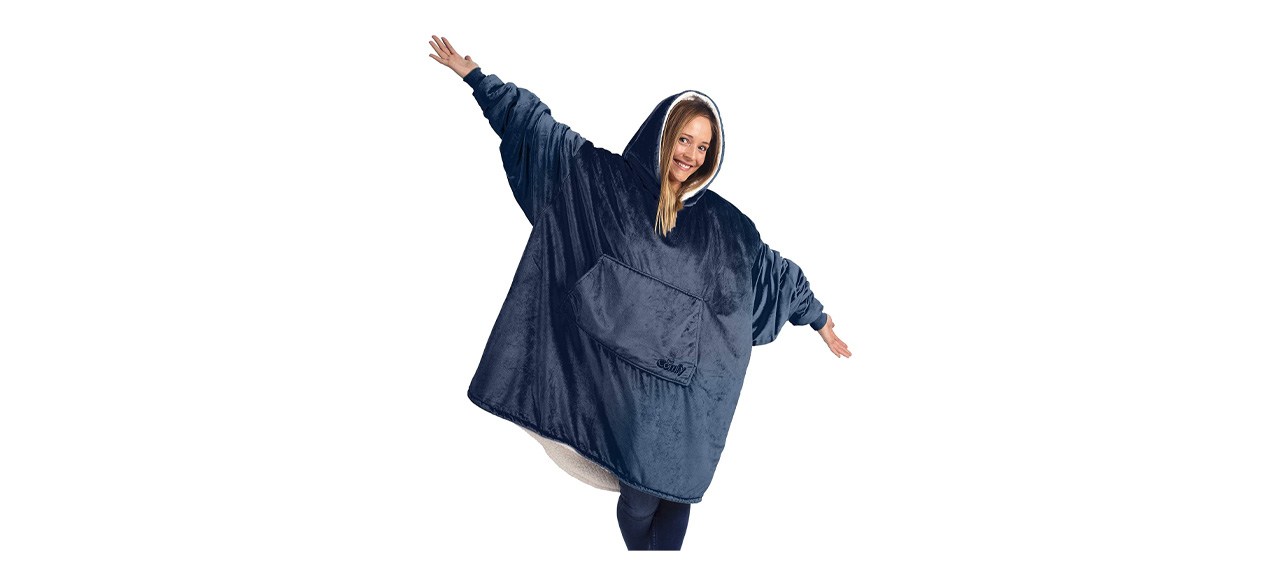 The Comfy Original Wearable Blanket
This giant wearable blanket is cozy for dads living in the coldest weather or the draftiest houses. It has a hood, a large front pouch and comes in 18 designs, including an American flag.
Sold by Amazon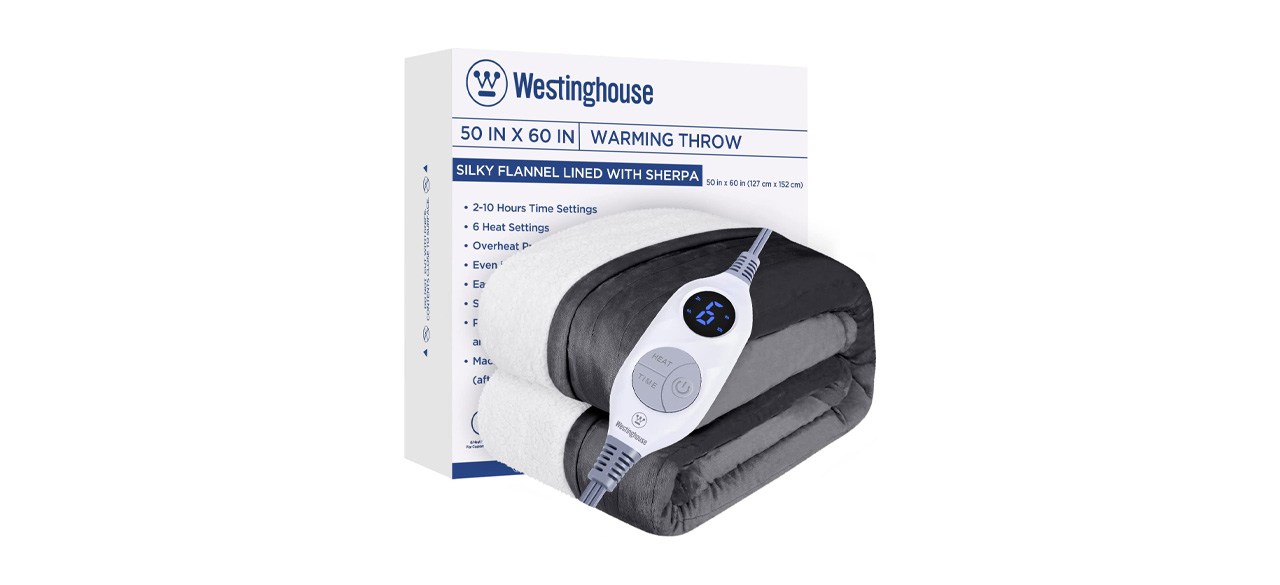 If your dad doesn't like the thought of wearing his blanket, consider getting an electric blanket instead. This one comes in five sizes, including ones big enough for an entire bed, and has six heat settings.
Sold by Amazon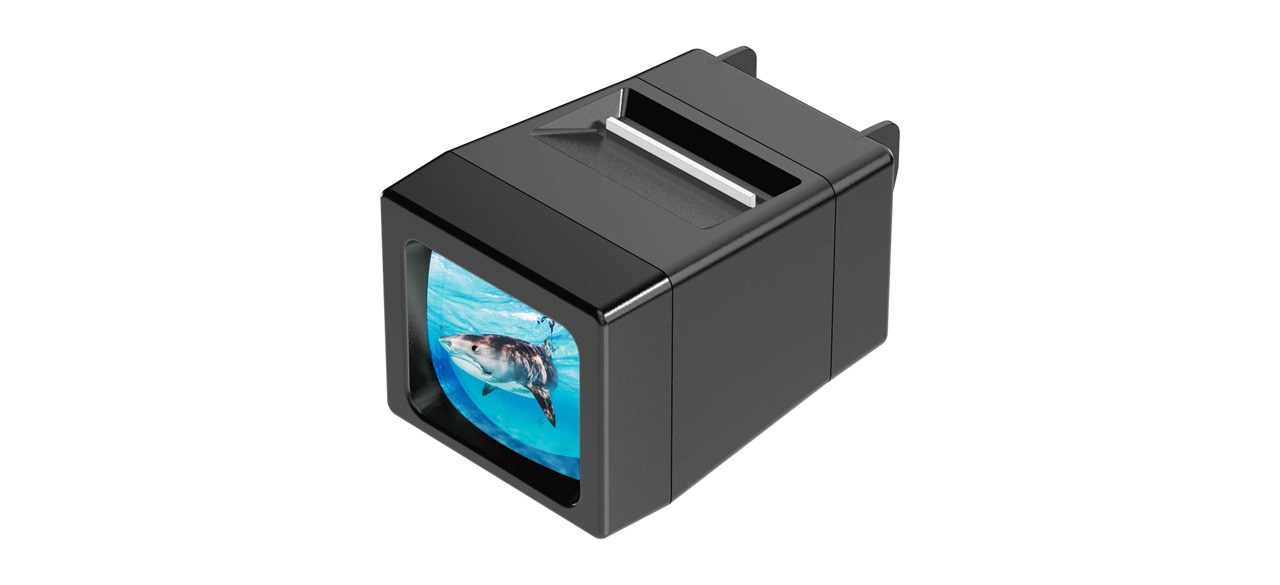 Rybozen 35-Millimeter Slide Projector
If your dad has long been a photographer, chances are he has many old pictures he can't truly show off any longer. This projector solves the problem if those old pictures are 35-millimeter slides.
Sold by Amazon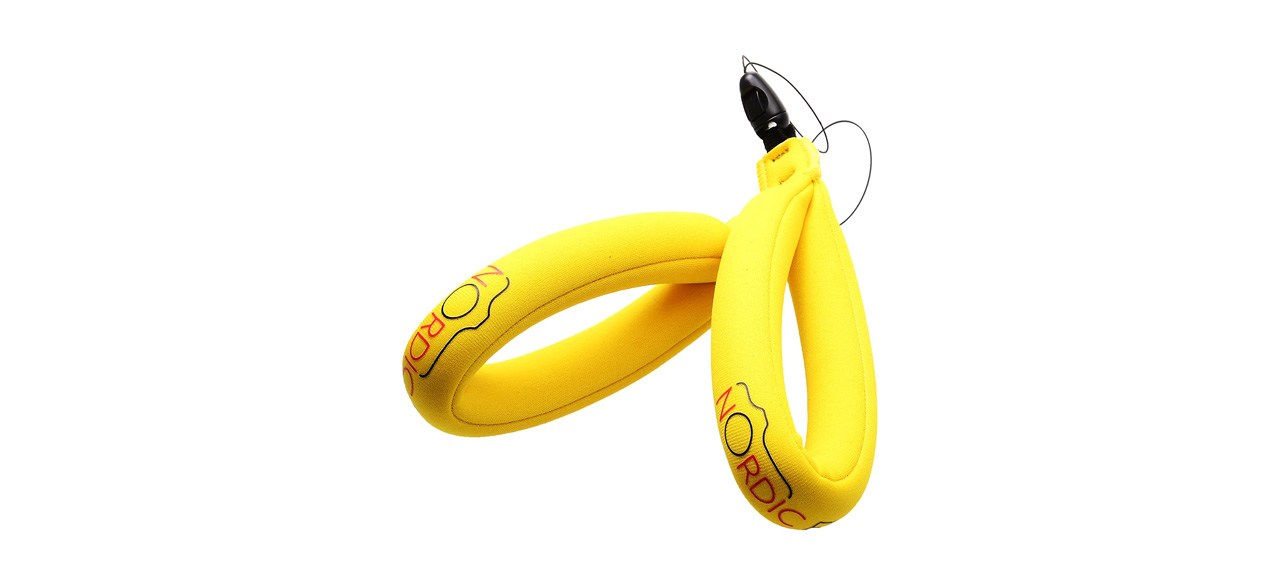 Nordic Flash Waterproof Camera Float
The next time your dad goes on a tropical vacation, he won't need to leave his phone behind if he gets in the water with these floats. They work with phones, GoPros and many types of cameras.
Sold by Amazon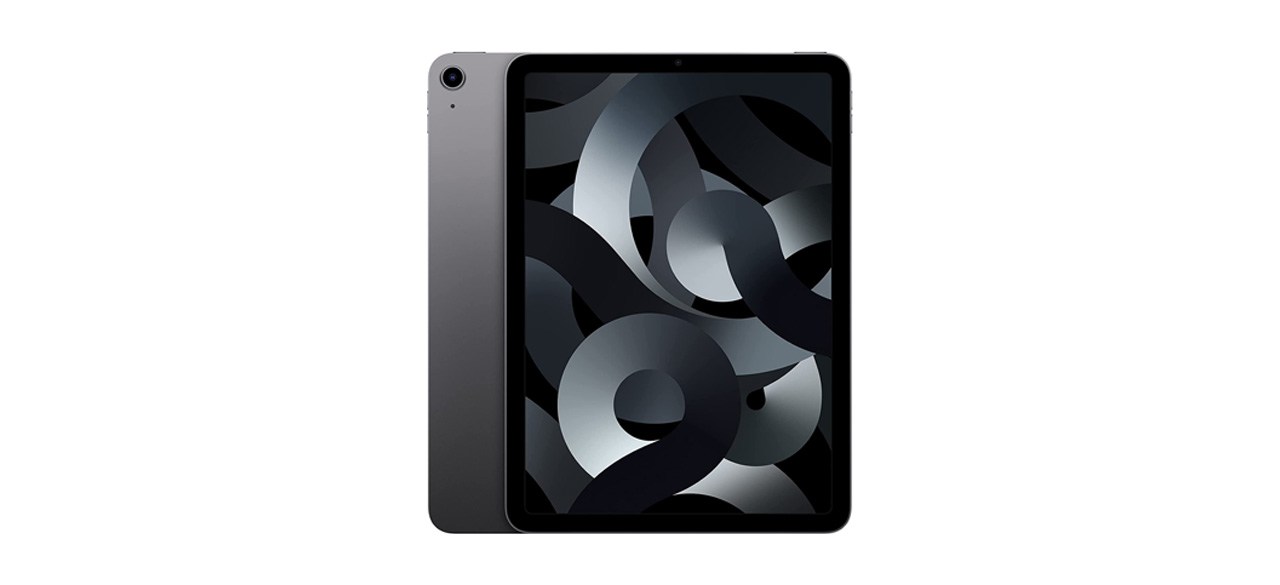 The iPad remains at the top of the list when it comes to tablets. This is one of Apple's lightest and most feature-rich models. It comes in five colors and two data storage sizes.
Sold by Amazon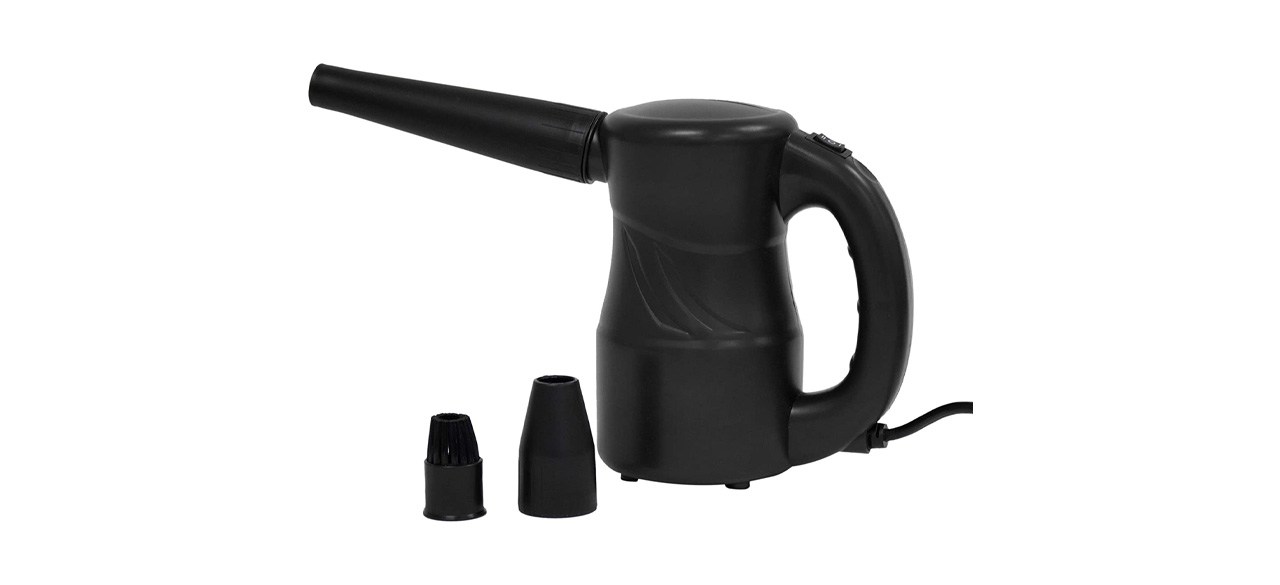 Xpower A-2S Electric Air Duster
The keyboard of any computer can be astonishingly dirty underneath all the keys. This duster blasts all the hair, crumbs and dust out, which can make it as responsive as it was when it was new.
Sold by Amazon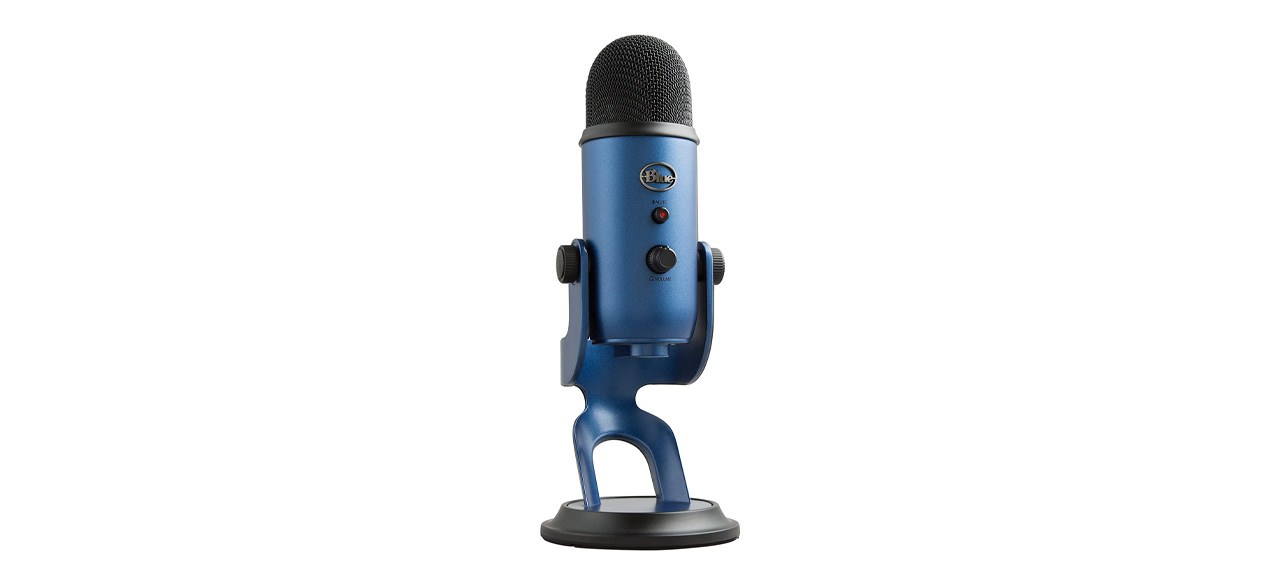 Logitech For Creators Blue Yeti USB Microphone
Dads are often filled with sage advice, whether you want to hear it or not. To distract him from telling you what you've already heard 100 times, get him a good microphone so he can start a podcast.
Sold by Amazon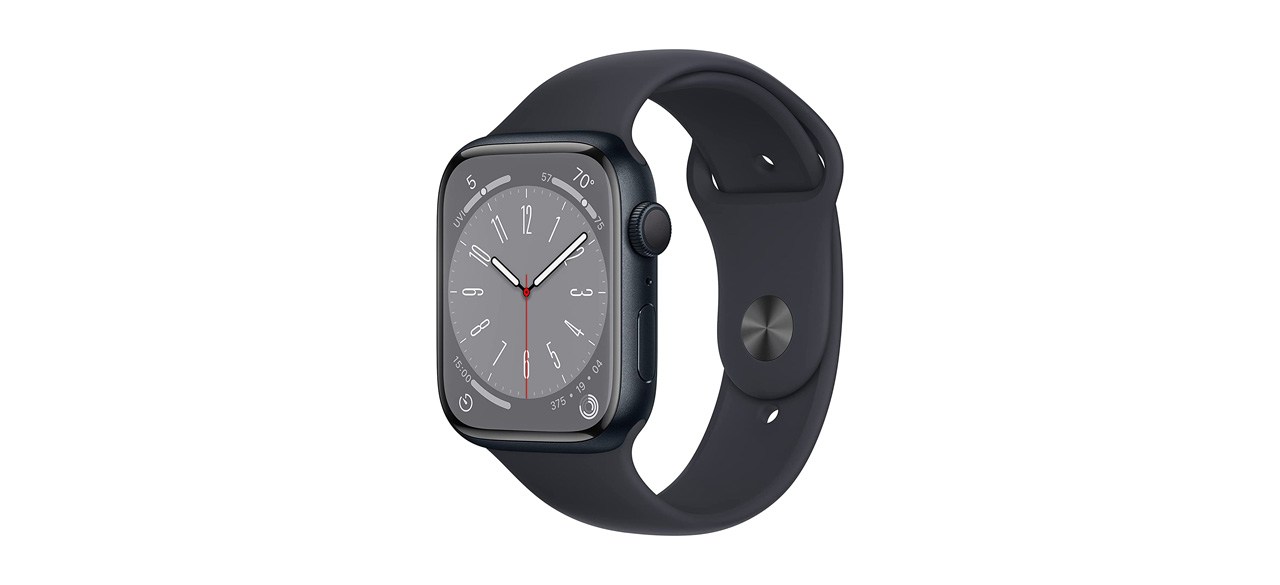 If your dad has an iPhone and still hasn't adopted wearable tech, get him a new Apple Watch. Besides the cool functions, it also serves as a medical emergency alert system should he fall and need help.
Sold by Amazon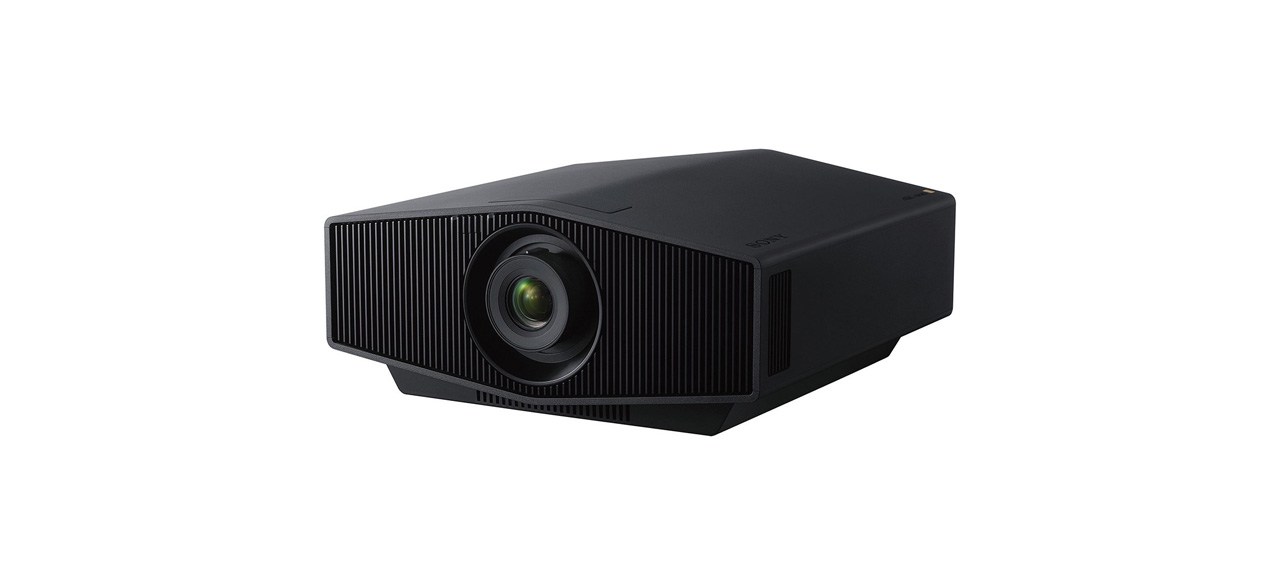 Sony VPL-XW5000DES 4K Projector
If your dad is a huge film buff and he has the space for it, consider getting him a 4K projector. It's expensive, but he'll thank you every movie night when he sees the sheer size and quality of the new "screen."
Sold by Walmart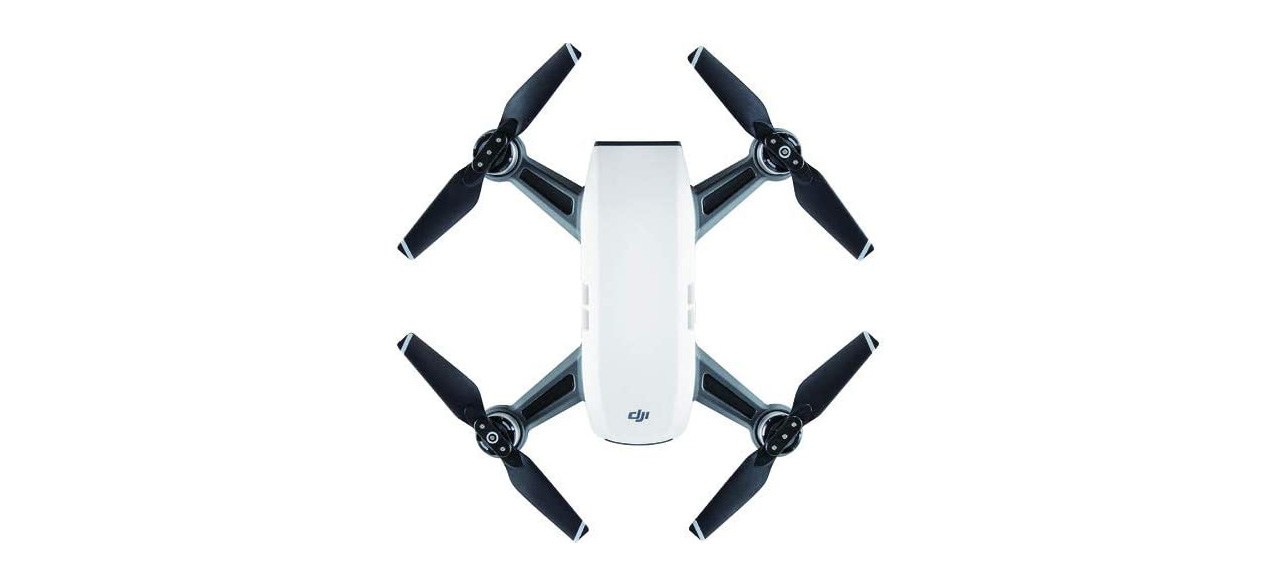 If your dad loved to fly kites or pilot remote-controlled planes growing up, get him the high-tech version of those activities: a drone. It can fly for up to 16 minutes at a time.
Sold by Amazon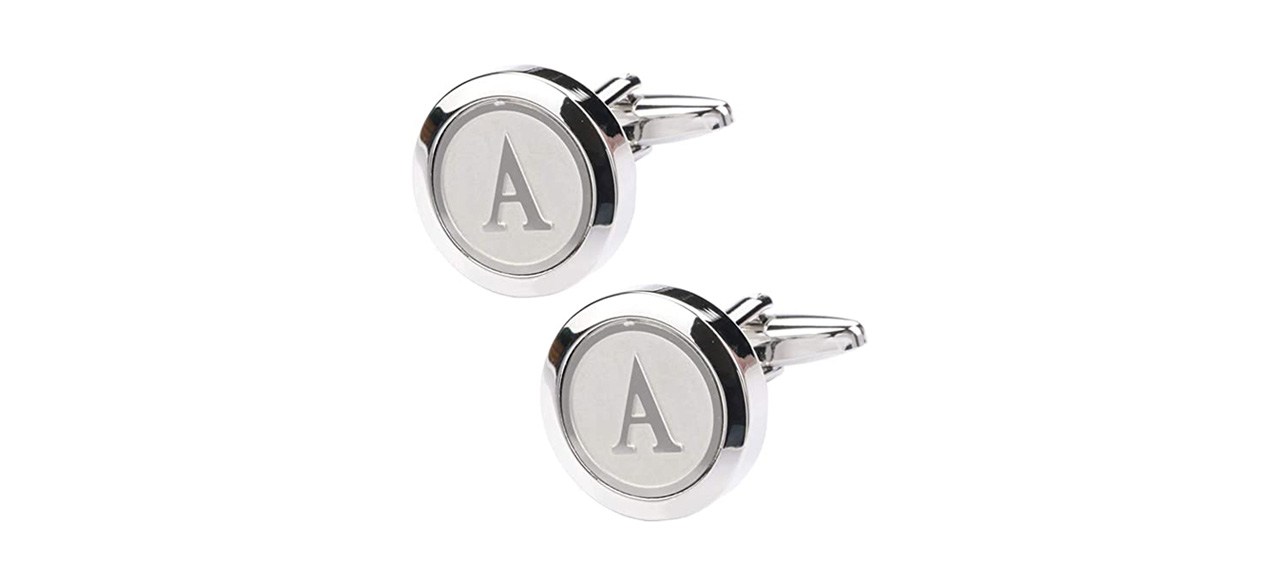 If your dad is a snazzy dresser even when he doesn't necessarily have to be, chances are he loves cufflinks. These have a single initial, so you can get ones to match his first or last name.
Sold by Amazon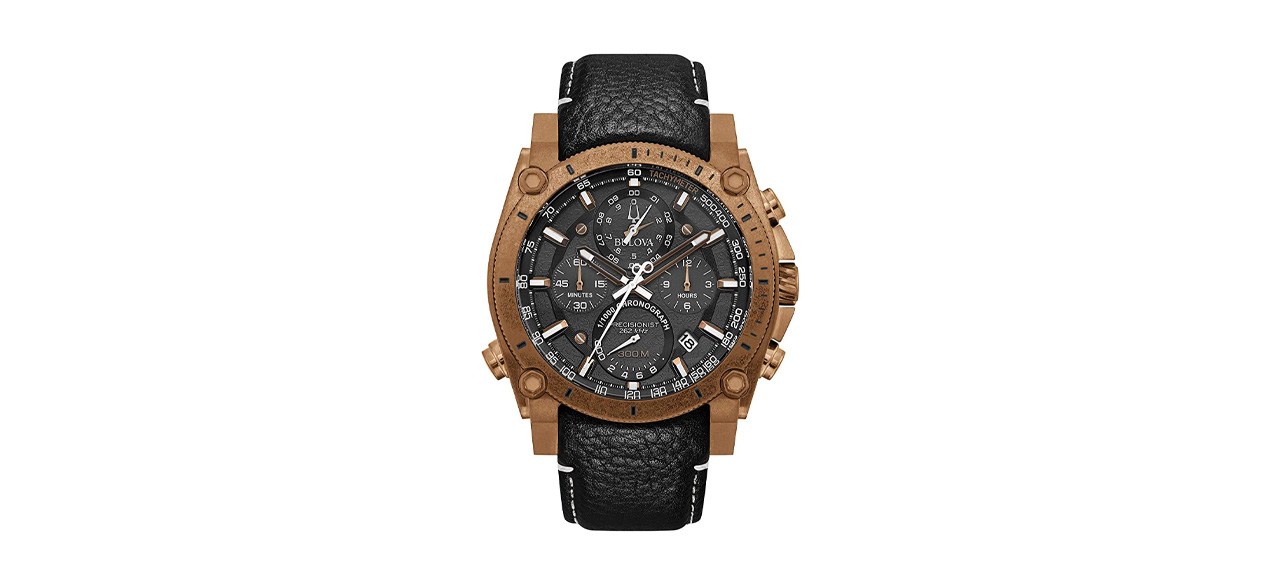 Bulova Men's Icon Precisionist Quartz Chronograph Watch
Continuing the fashion-forward idea, your dad absolutely must have a nice watch to wear to formal events. Showing up with a fitness tracker or a smartwatch would be slightly gauche.
Sold by Amazon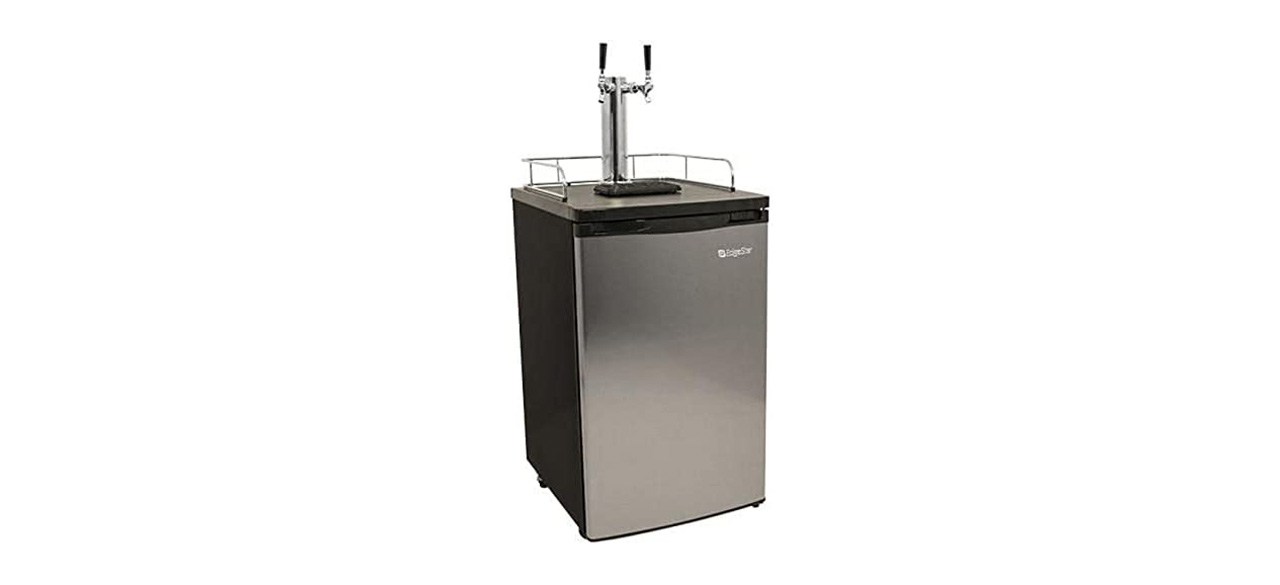 EdgeStar Kegerator and Draft Beer Dispenser
For dads who love beer, there's nothing that can beat the taste of an ice-cold and on-tap glass of their favorite. This refrigerator and dispenser combo can have two beers on tap.
Sold by Amazon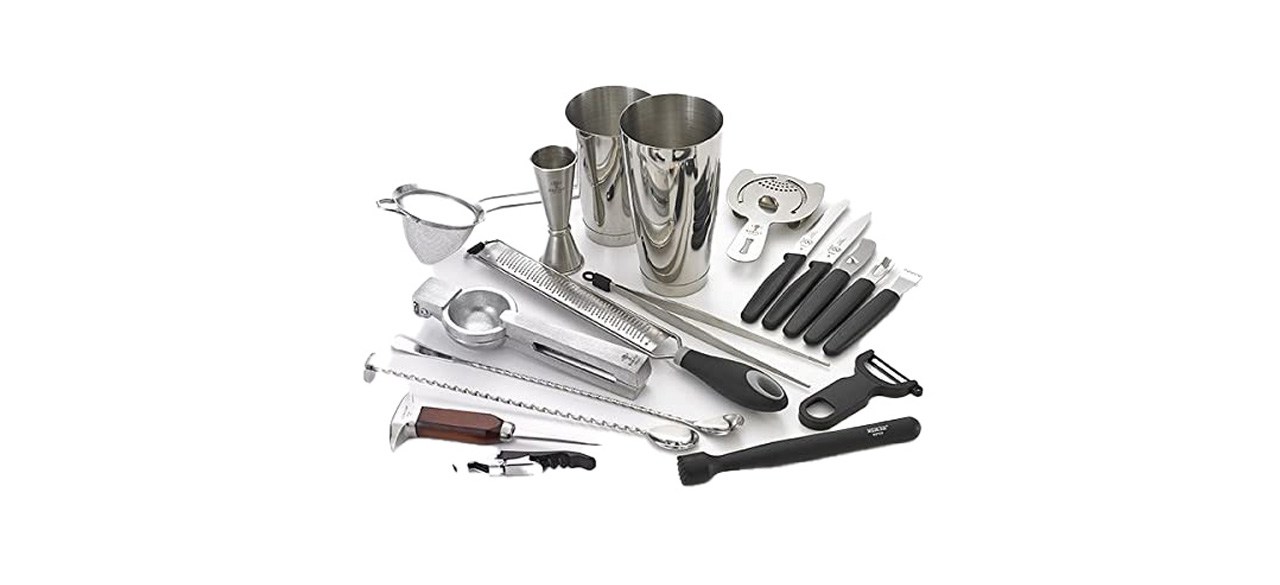 There's always enough time to learn a new hobby. Turning your dad into a cocktail-making machine with this set also benefits you and the rest of your family.
Sold by Amazon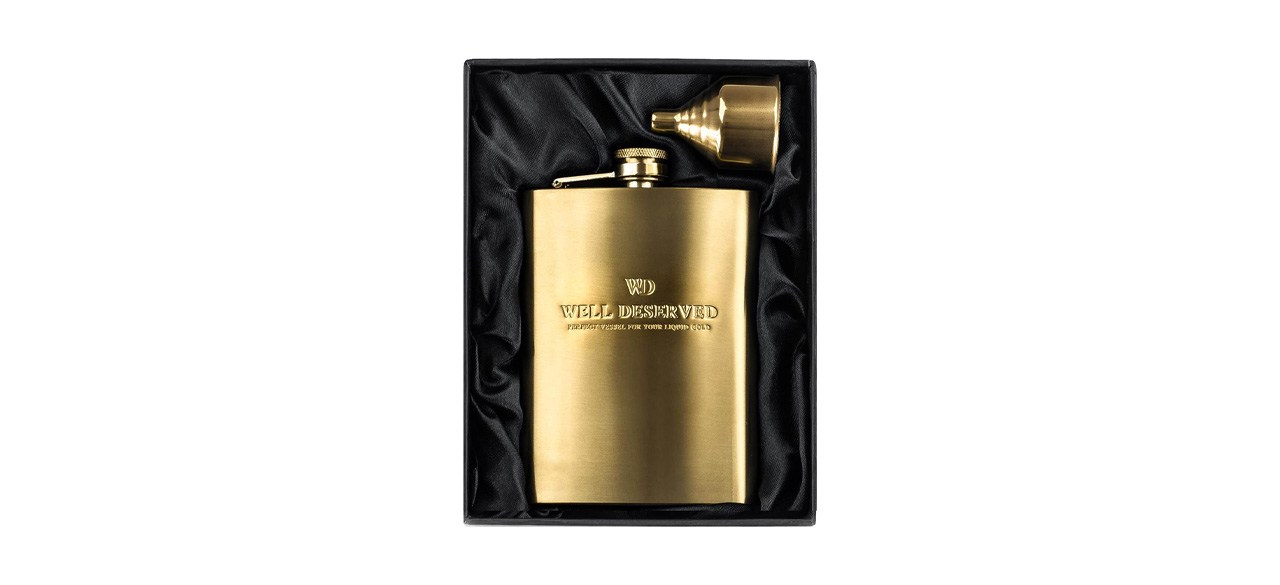 This gorgeous flask is a good bet for dads who like to get a little tipsy while out and about on their days off. The "well deserved" engraving is a nice touch for a gift, too.
Sold by Amazon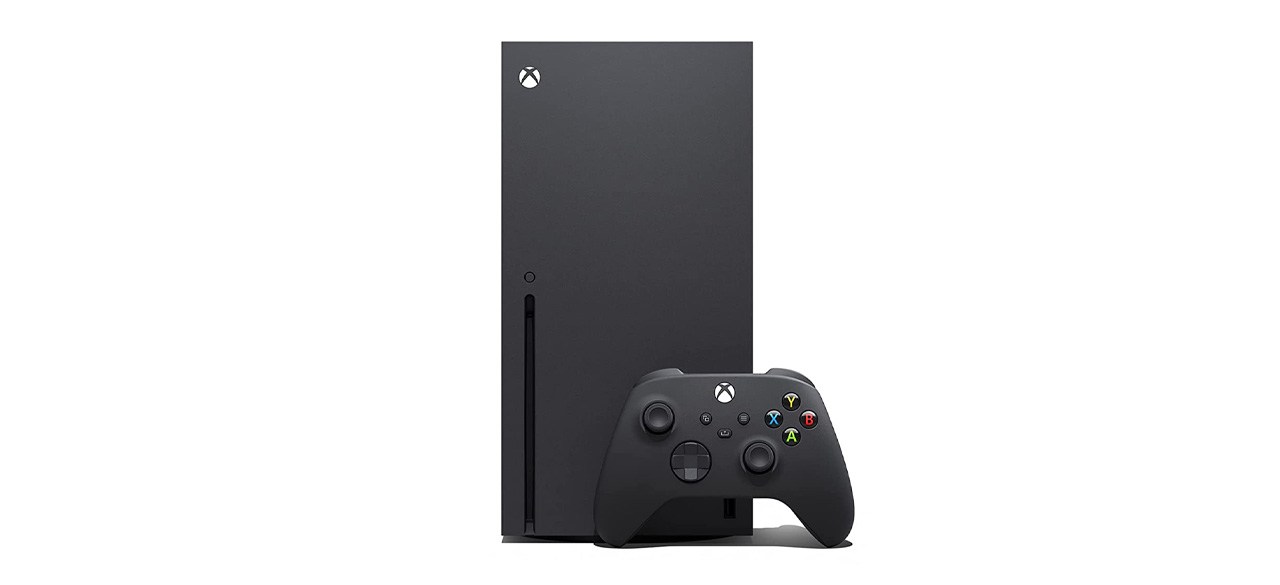 The Series X is currently the most powerful console on the market, just barely beating out the PlayStation 5. It also lets you take advantage of Xbox Game Pass, one of the best deals in gaming.
Sold by Amazon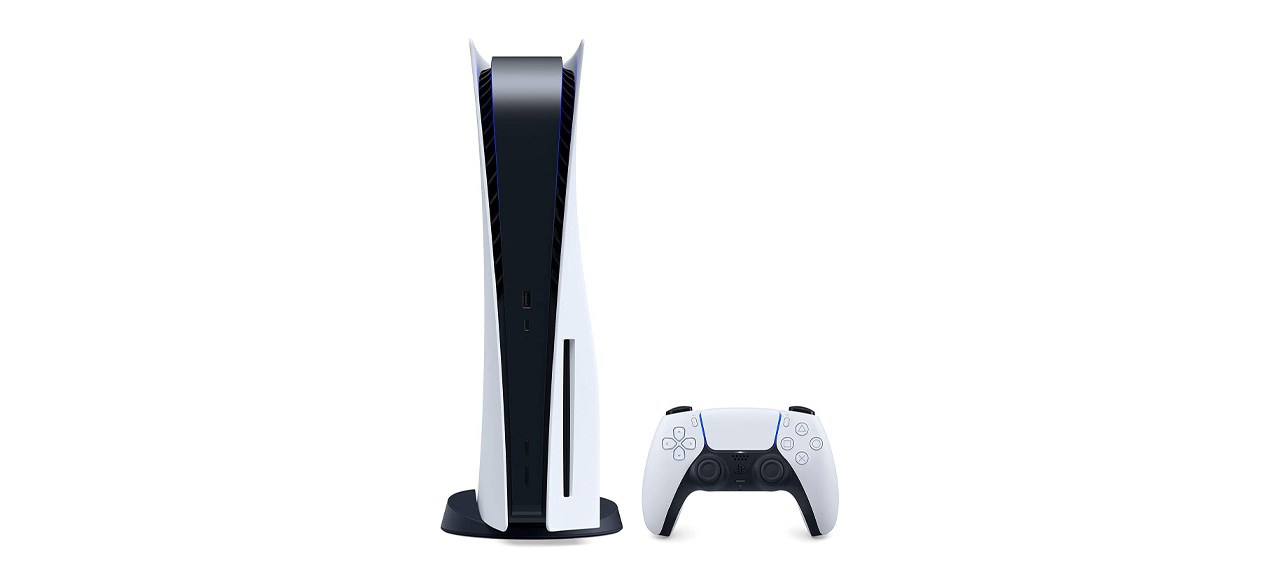 The PlayStation 5 has some of the best exclusive games, with huge hits such as God of War: Ragnarok and Horizon: Forbidden West. Plus, Spider-Man 2 and Final Fantasy 16 are set for this year.
Sold by Amazon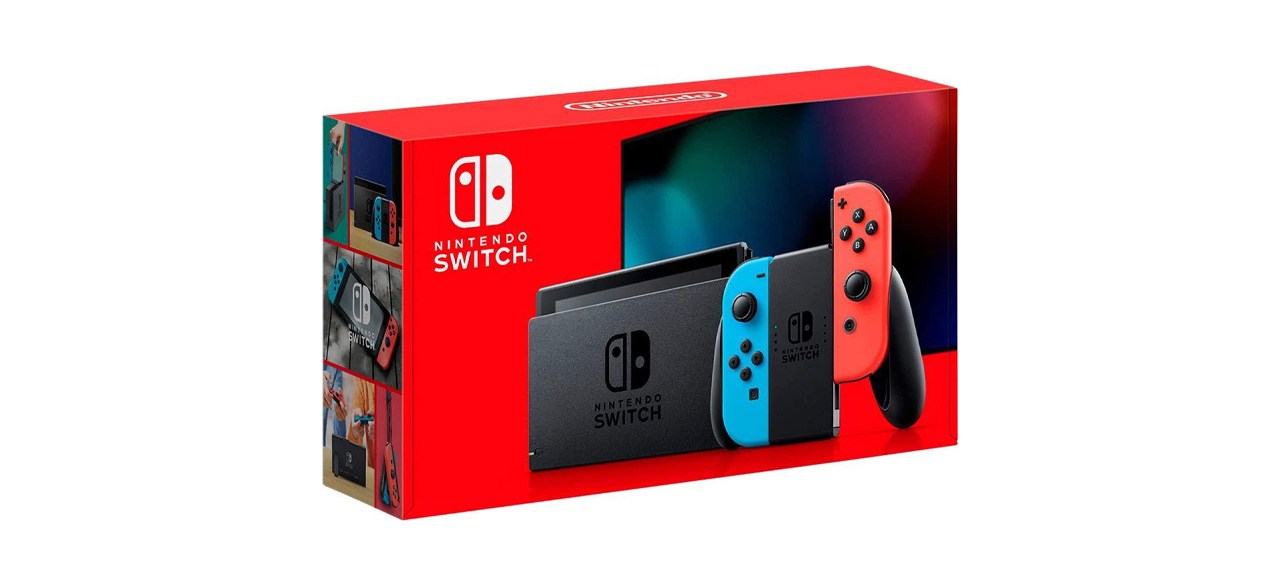 With The Legend of Zelda: Tears of the Kingdom having finally released to unprecedented sales records, it's a fantastic time to get your dad the console he needs to play it.
Sold by Amazon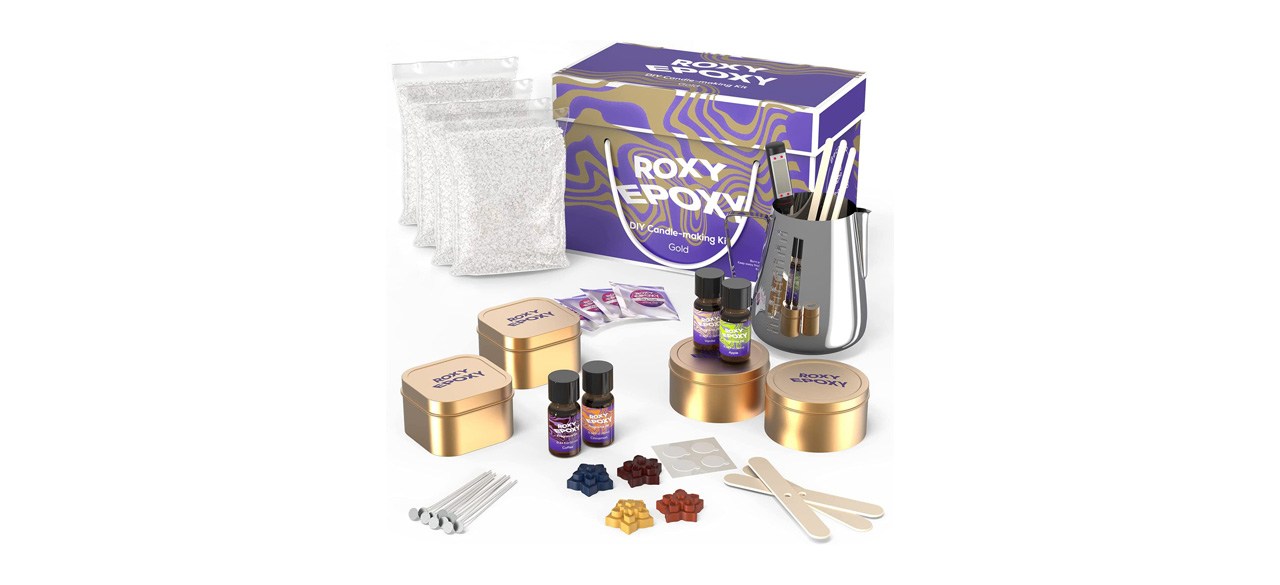 Roxy Epoxy DIY Candle-Making Kit
If your dad likes working with his hands and making things, a candle-making kit is a creative idea. The included scents are coffee, cinnamon, vanilla and apple. Try mixing them to create more complex aromas.
Sold by Amazon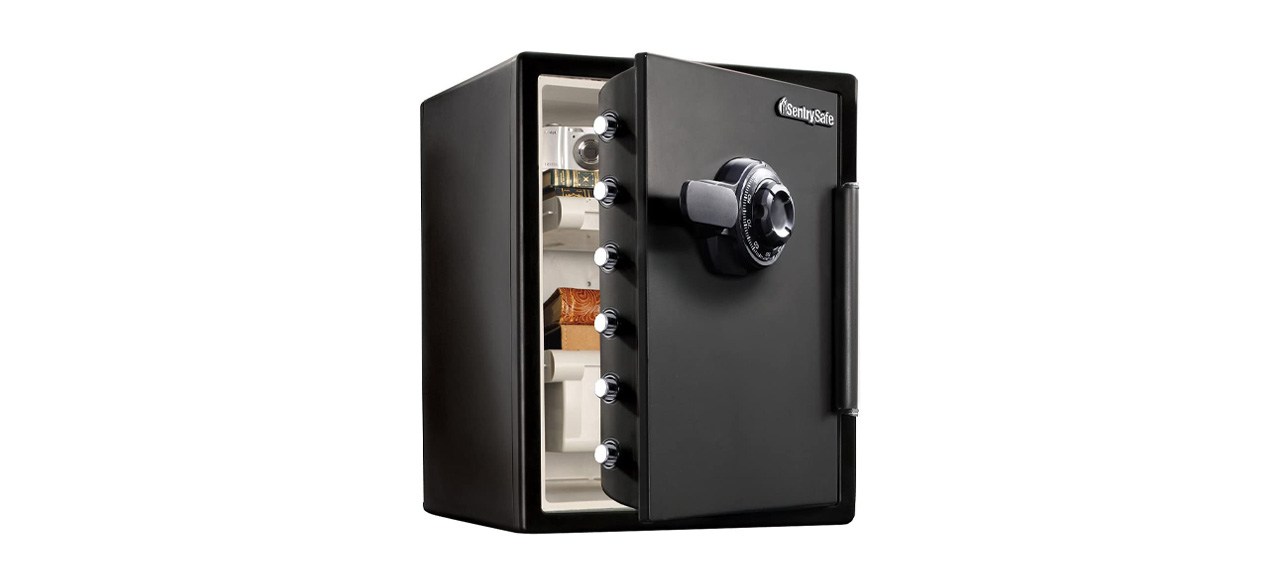 If your dad doesn't already have a safe, get him one. Not only do they protect valuables, they're beneficial for storing important documents such as birth certificates and deeds to protect them from fire and other disasters.
Sold by Amazon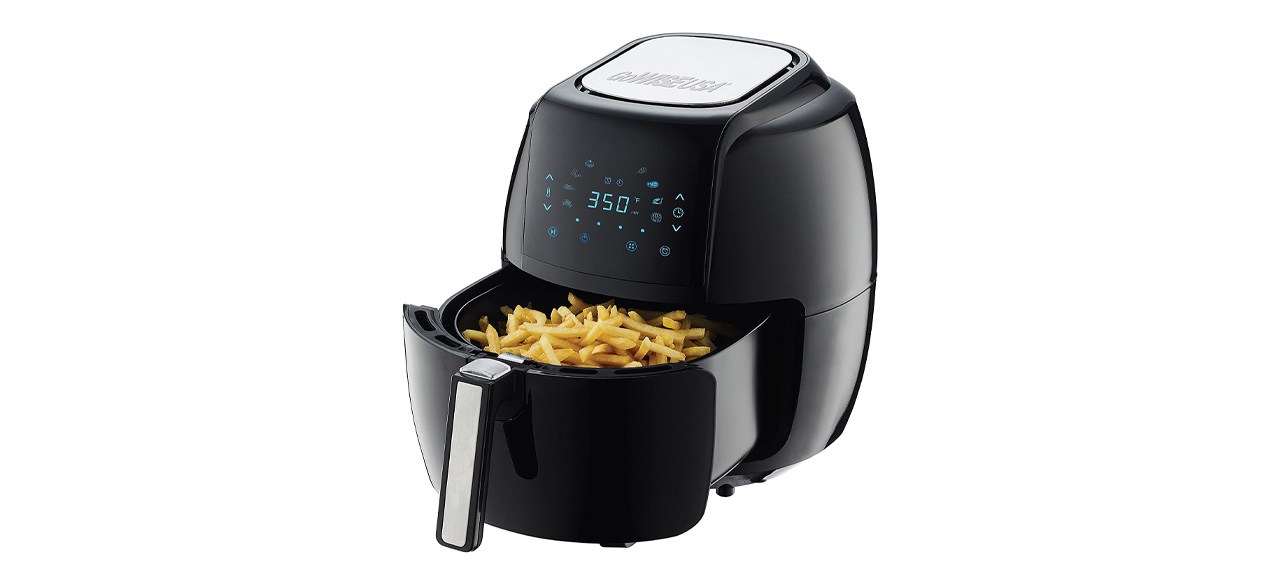 GoWise USA 5.8-Quart Air Fryer
If your dad is a home chef but doesn't have an air fryer yet, it's almost a requirement to get him one. They're easy to use, help decrease oil consumption and reach cooking temps faster than ovens.
Sold by Amazon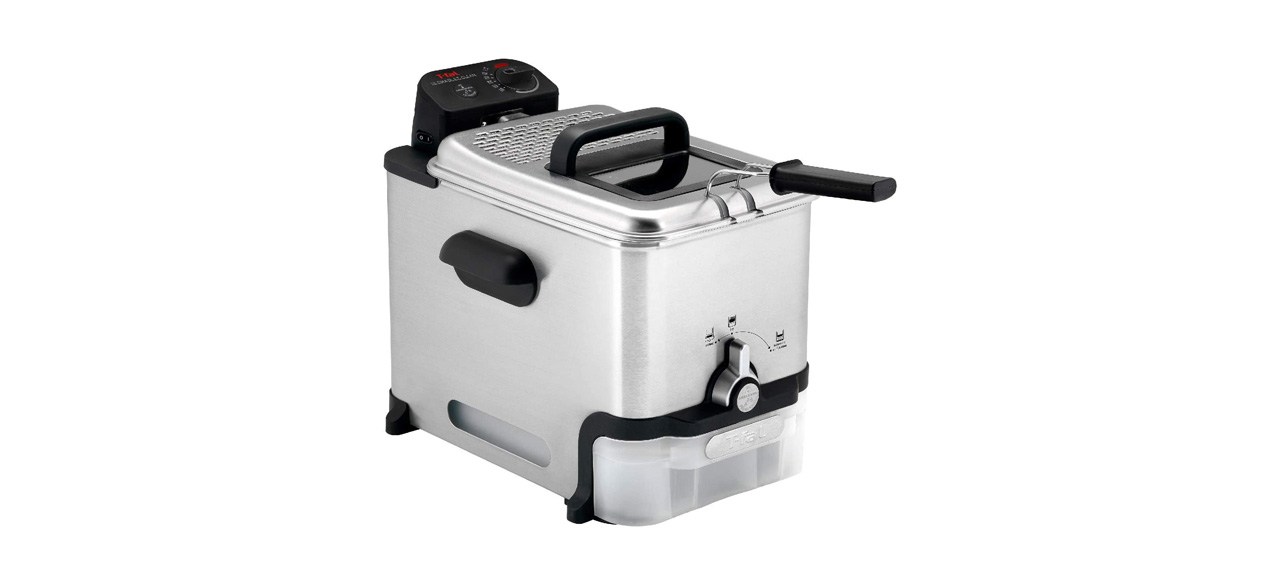 T-fal Ultimate EZ Clean Deep Fryer
Then again, life is short. Deep-fried anything is usually more delicious than anything healthy. Imagine a world without deep-fried chicken. Or Oreos. This one has an oil filtration system.
Sold by Amazon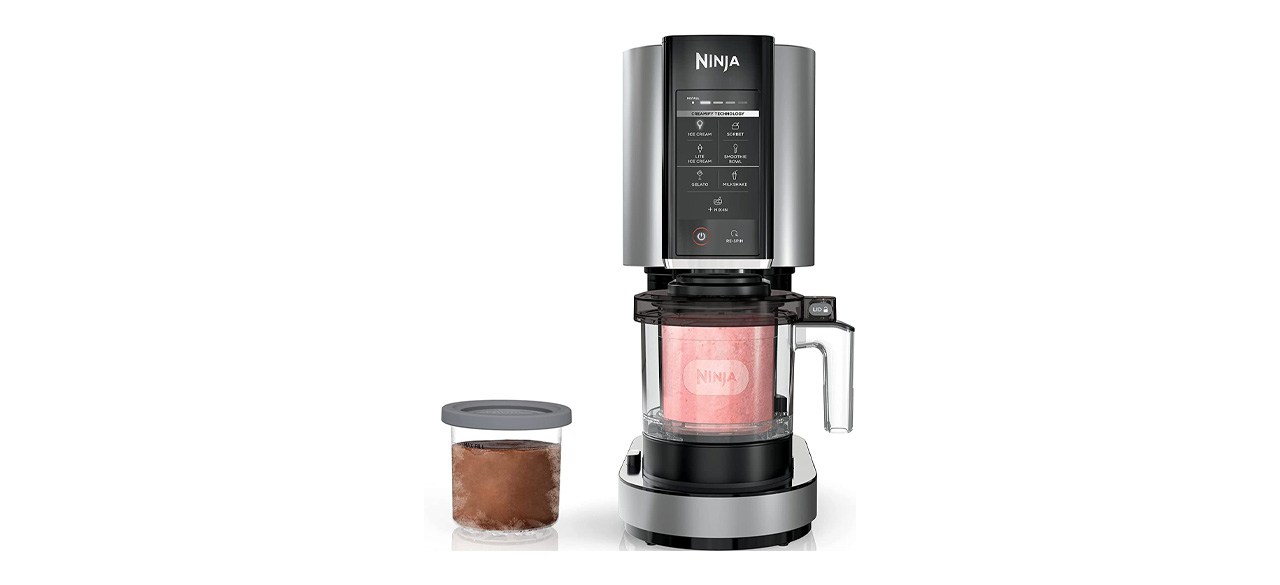 This ice cream maker exploded in popularity when a viral TikTok video proved that it can turn almost anything into ice cream in mere minutes. It's hard to find but if you can get one, it'll change your dad's game.
Sold by Amazon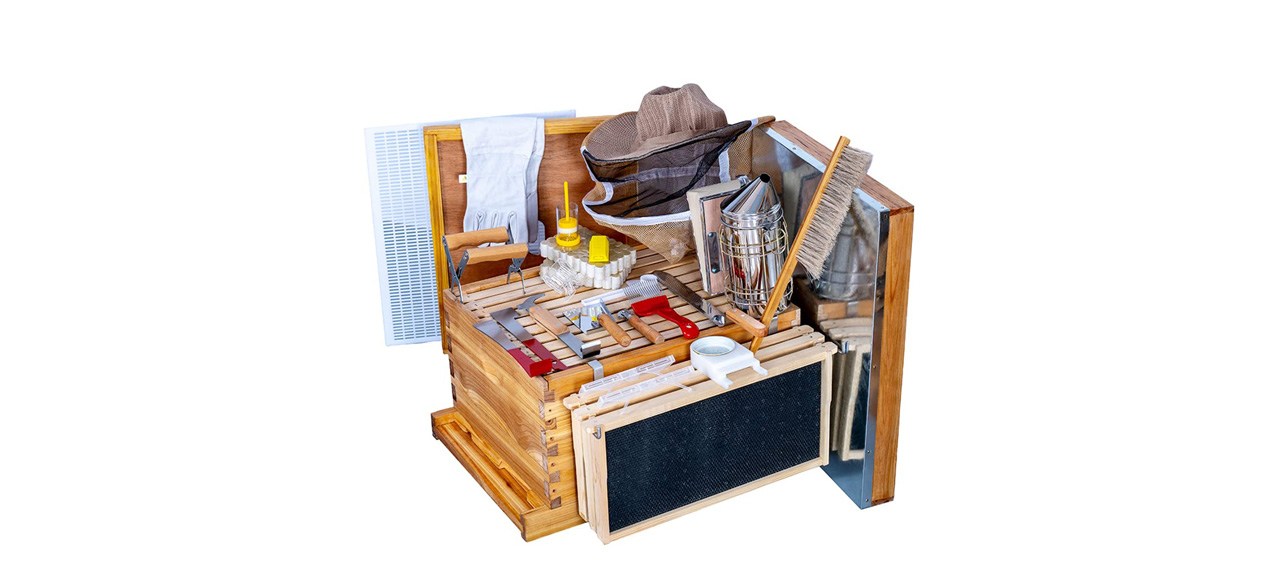 The gift of a beehive starter kit accomplishes multiple things. It's a source of free honey, and it helps protect the bee population and in turn, the local plant life.
Sold by Amazon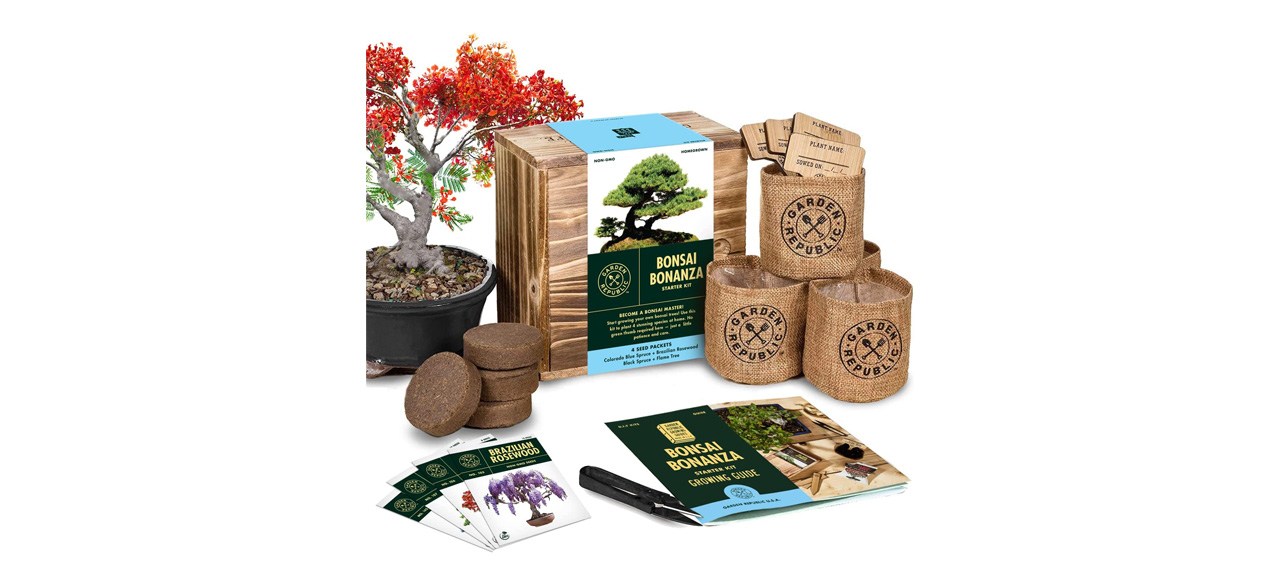 Garden Republic Bonsai Tree Starter Kit
Maintaining a bonsai tree is a peaceful, meditative activity that any dad with a green thumb can enjoy. This one contains four kinds of trees including Black Spruce and Flame Tree.
Sold by Amazon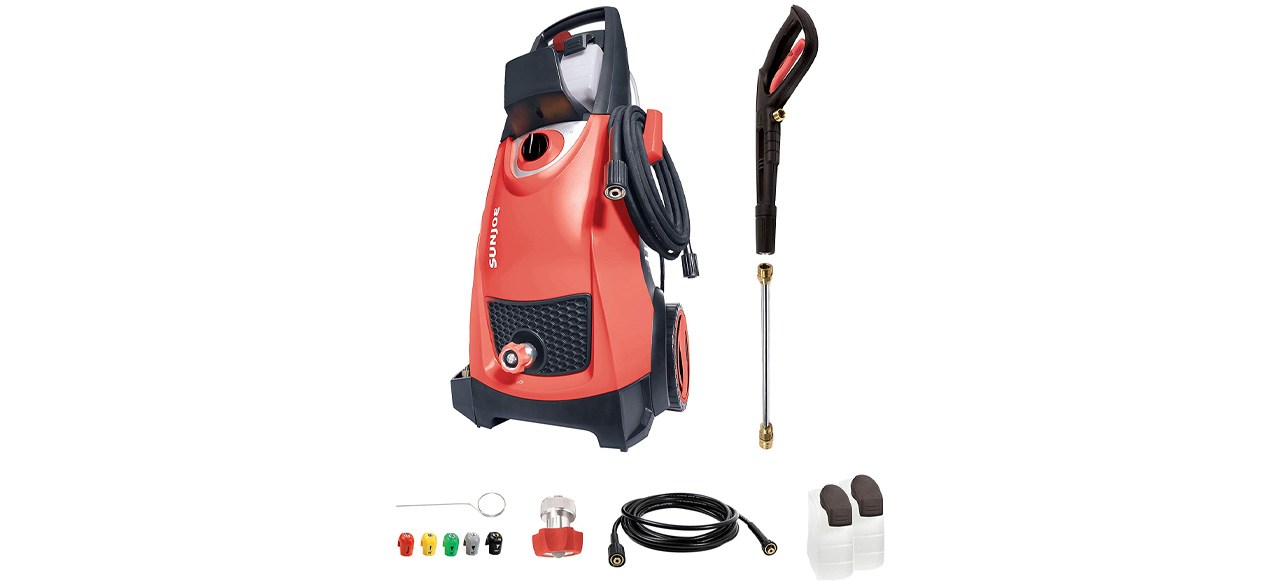 Sun Joe SPX3000 Pressure Washer
If your dad is one of those who insists on doing all their own chores, getting a gift such as a pressure washer to help him complete those chores with less effort is going to be appreciated.
Sold by Amazon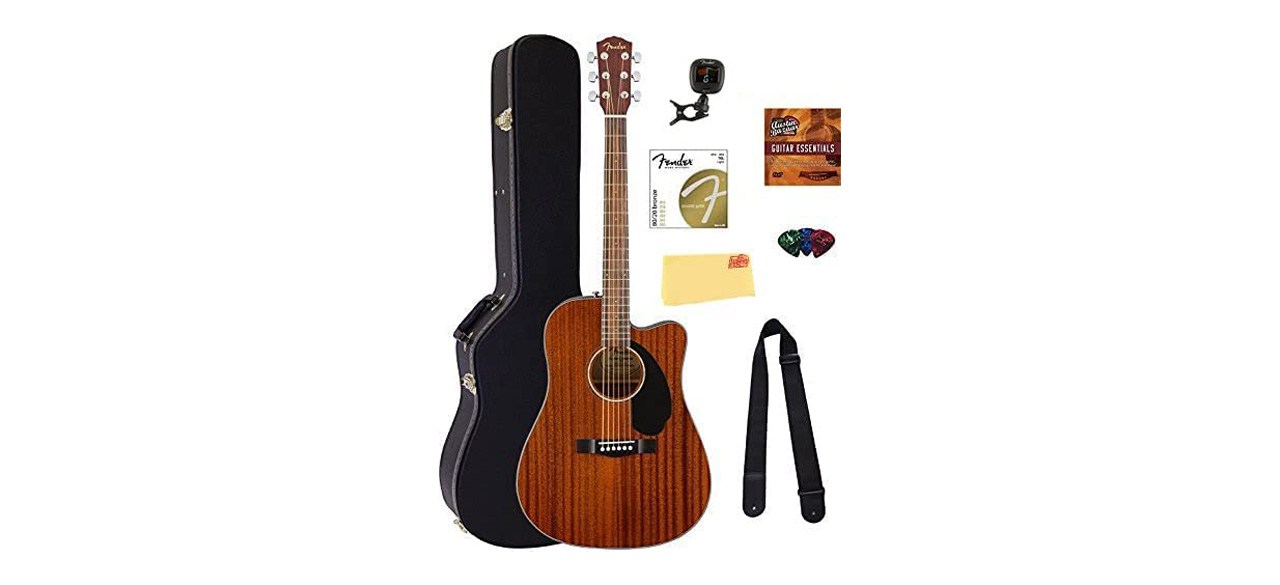 Fender CD-60SCE Acoustic-Electric Guitar Set
This set includes everything your dad needs to get started on a journey toward learning to play guitar, including an instructional DVD, a tuner, three picks and a shoulder strap.
Sold by Amazon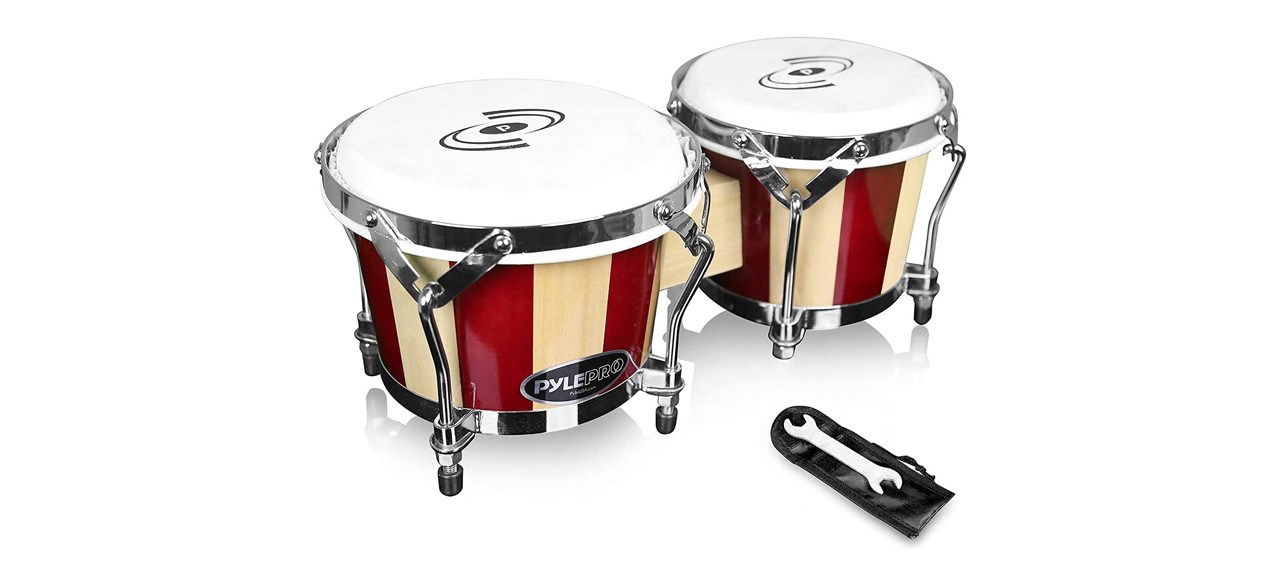 This set of bongo drums is a good middle ground between a full drum kit (which is unbelievably loud) and nothing at all. They're a great way to channel frustration positively.
Sold by Amazon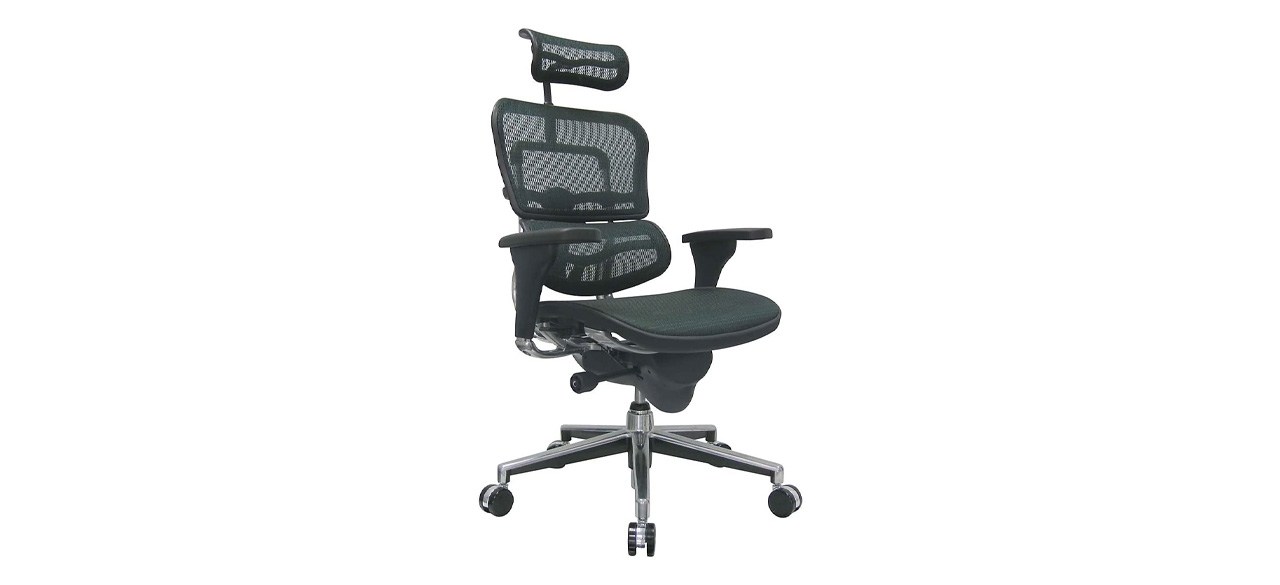 If your dad sits at a desk all day but doesn't have the best chair, get him one. Low-quality chairs lead to discomfort and certain health concerns.
Sold by Amazon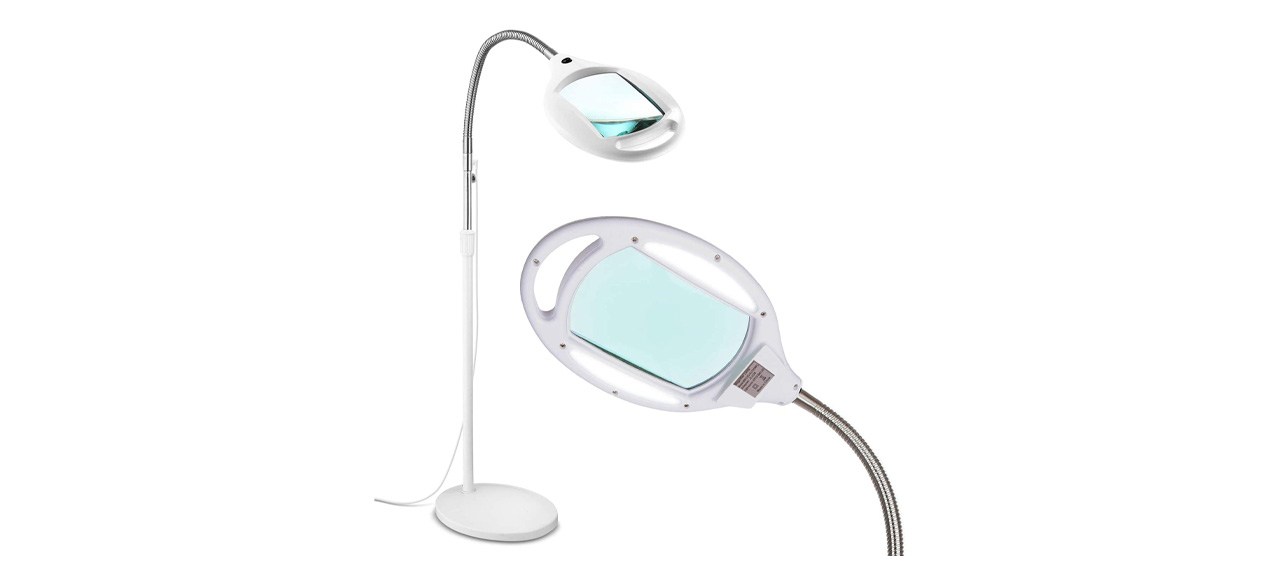 Brightech LightView Pro Magnifying Floor Lamp
Magnifying lamps are great for all kind of things, from making miniatures to reading. This one has a gooseneck so it can be positioned exactly as your dad likes it.
Sold by Amazon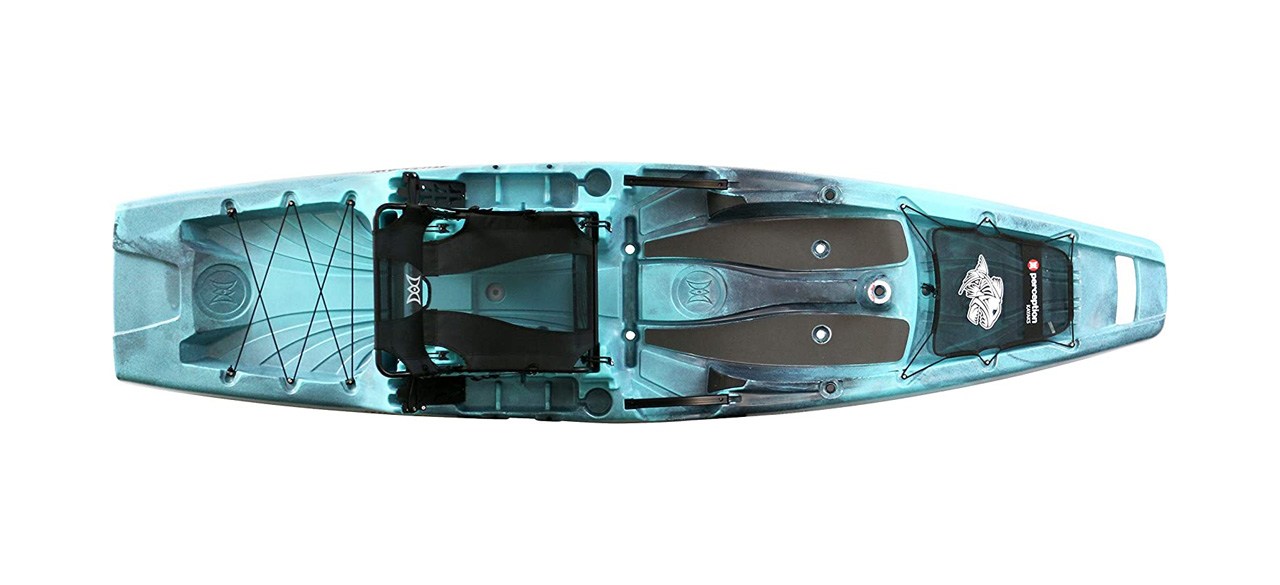 This kayak is for fishing dads, as it's steady enough to handle movement, including standing and sitting, and has a large storage space in the back for a cooler.
Sold by Amazon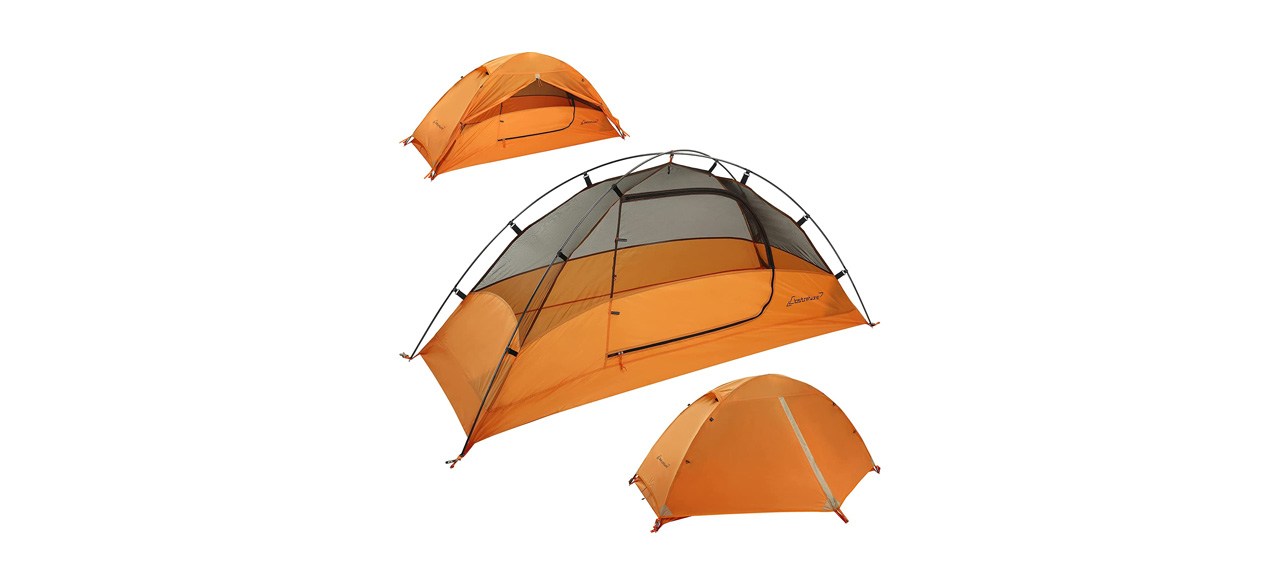 Clostnature 1-Person Backpacking Tent
Dads who love to explore nature (and sleep in it) need gear that's light enough to haul but quality enough to last. This tent fits the bill and comes in orange and green.
Sold by Amazon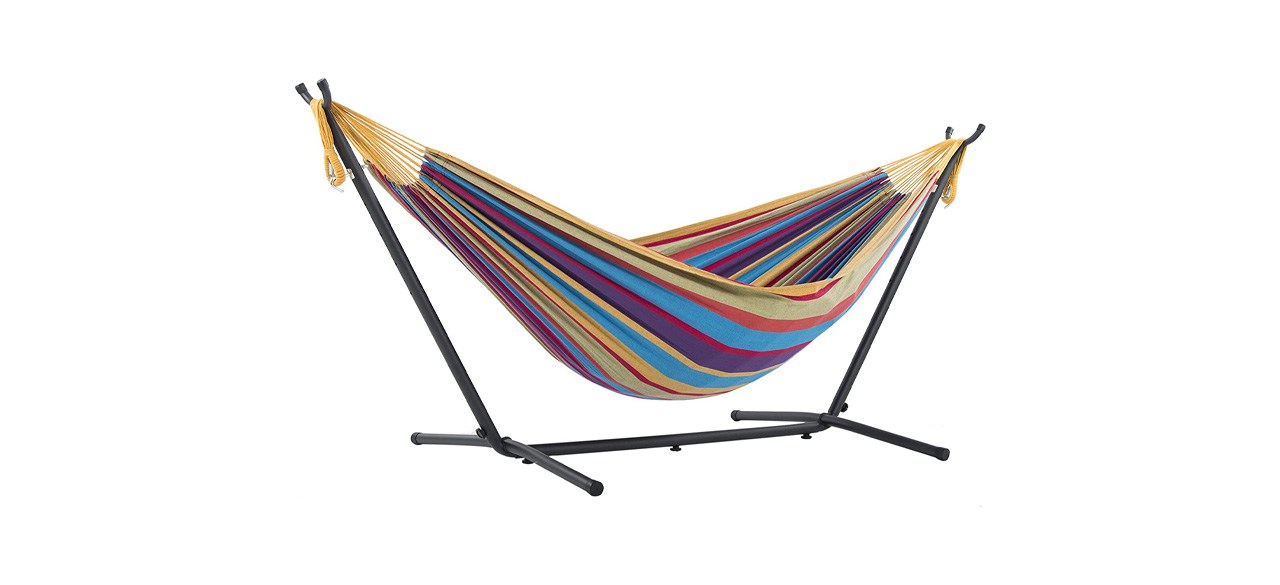 Vivere Double Cotton Hammock with Stand
There's nothing like taking a nap in a hammock on a warm day. This set lets you do that without needing to find trees or put bolts in walls, since it comes with a sturdy steel stand.
Sold by Amazon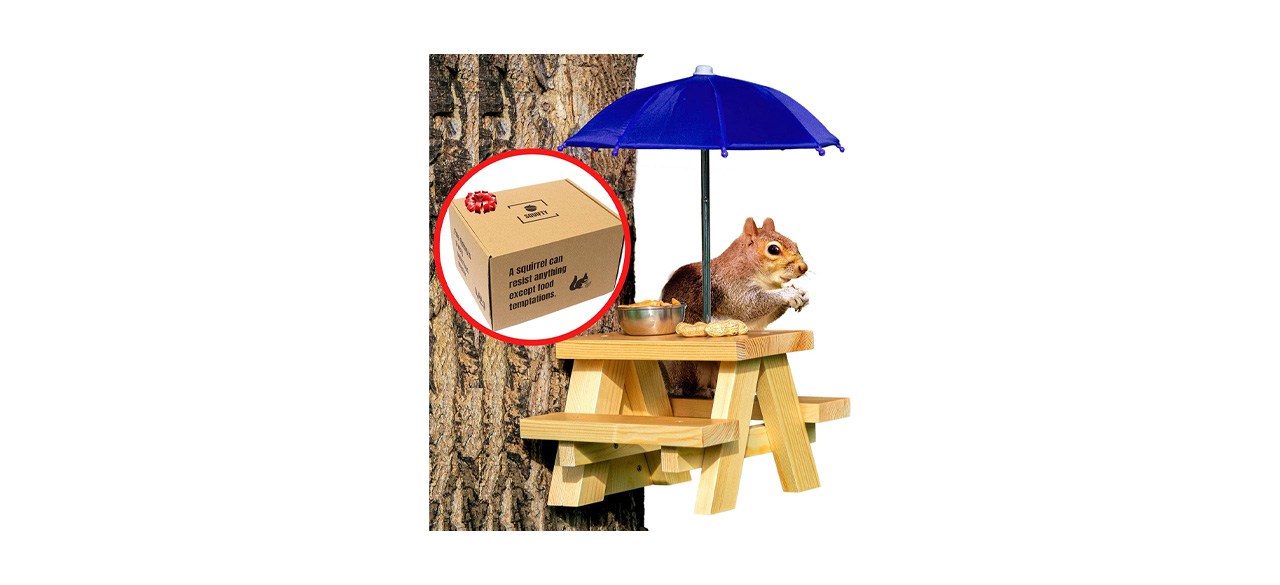 Bird feeders are too common. Squirrel feeders are much cuter, and this one looks like a miniature picnic table. You can choose from a small or extra-large tray for food.
Sold by Amazon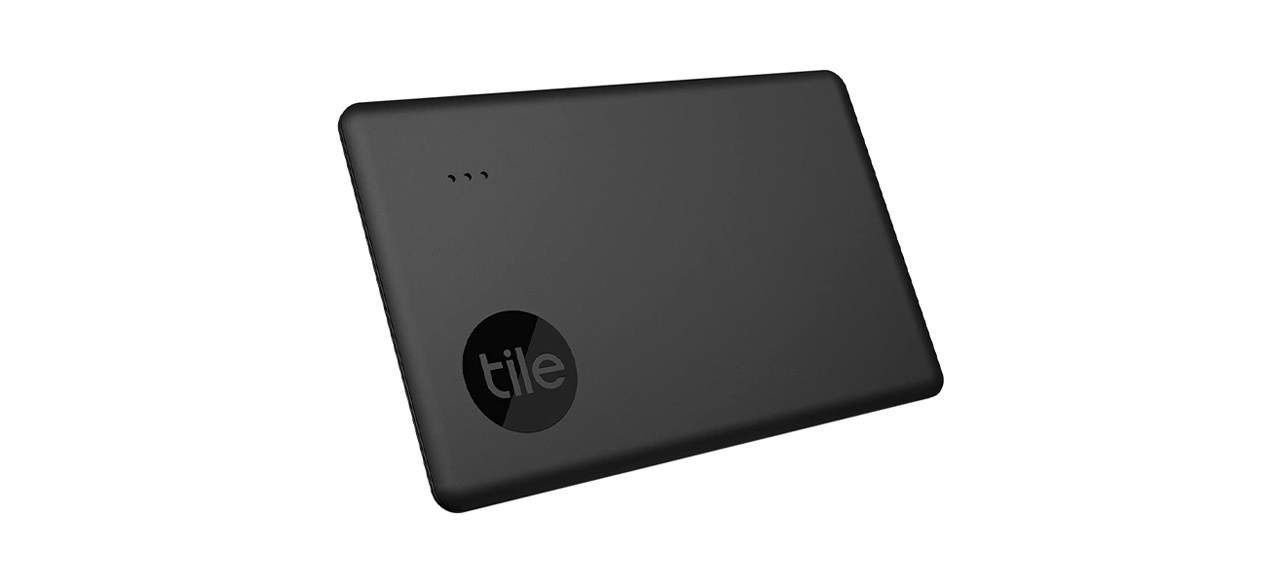 This handy device slips inside a phone case or wallet so your dad can track his stuff down. It's best for dads who misplace things regularly, but it's also handy for those worried about theft.
Sold by Amazon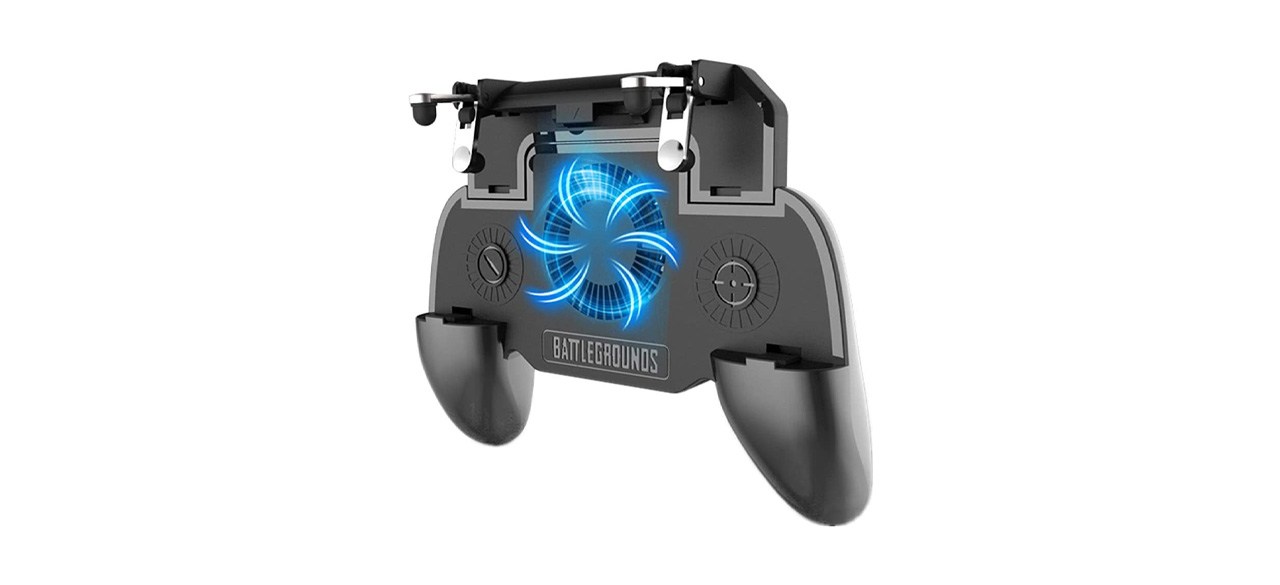 If your dad is a major gamer but is always traveling, a controller grip for his phone lets him stream his console games more comfortably. It's also great for mobile-exclusive games.
Sold by Amazon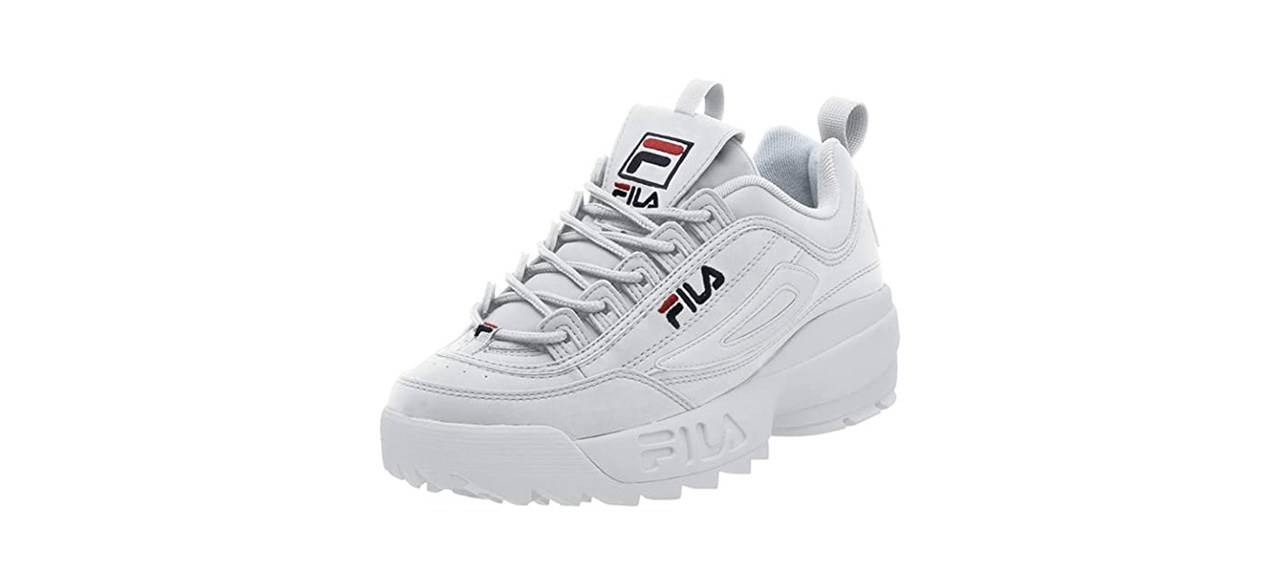 Fila Men's Strada Disruptor Sneakers
Maybe your dad already has and loves "dad shoes," in which case a fresh pair would be appreciated. Maybe he refuses to buy them, in which case a pair makes a hilarious gag gift.
Sold by Amazon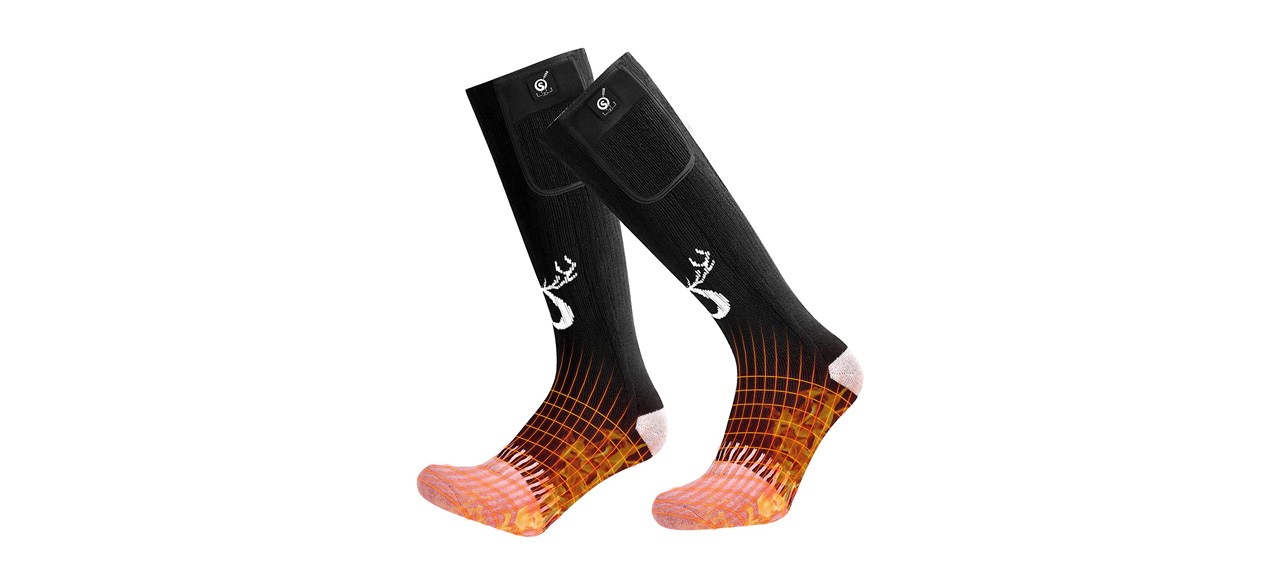 Getting socks as a gift as an adult is an overplayed joke. However, these are battery-powered socks that keep your dad's feet warm. That's genuinely a gift worth giving. They come in four colors.
Sold by Amazon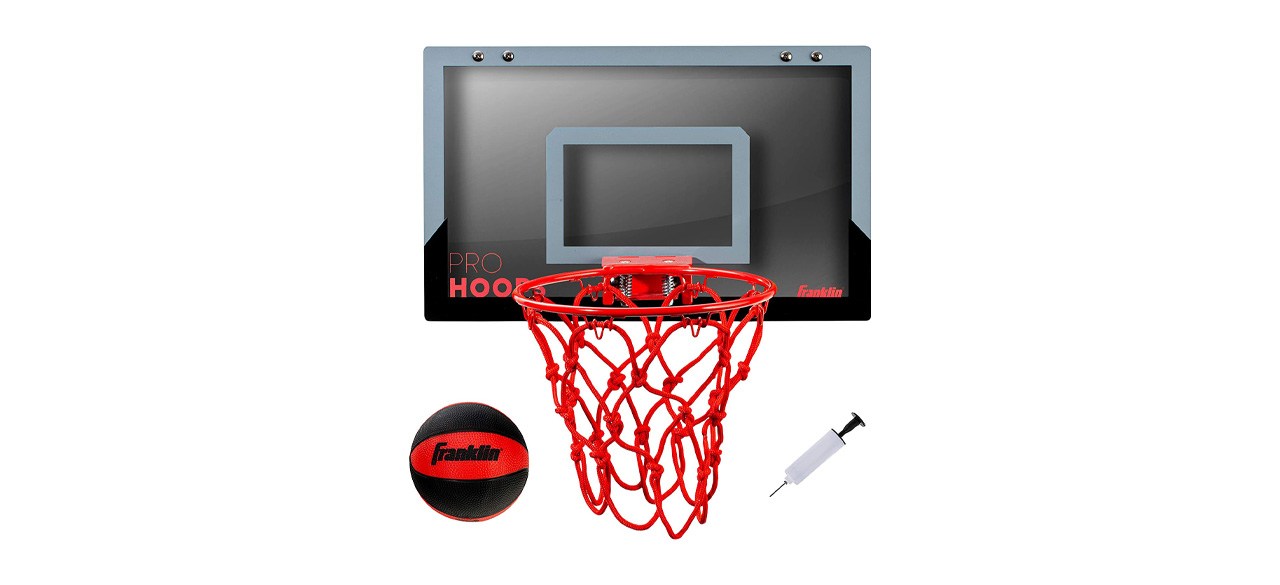 Franklin Sports Mini Basketball Hoop
If your dad is a big basketball fan, getting him a little hoop and ball for his office shows you pay attention to his passions. It can also be a fun competition and bonding activity for the two of you.
Sold by Amazon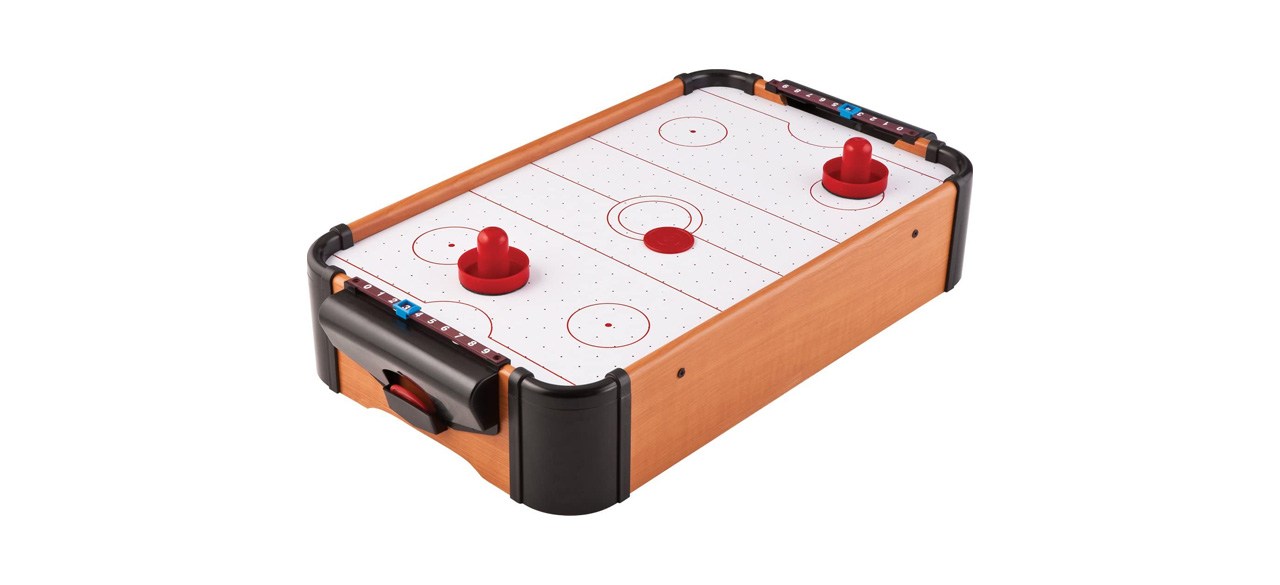 Mainstreet Classics Tabletop Air Hockey
A full air hockey table is expensive (and difficult to find a place for) if given as a surprise. This miniature table lets you and your dad play without any fuss.
Sold by Amazon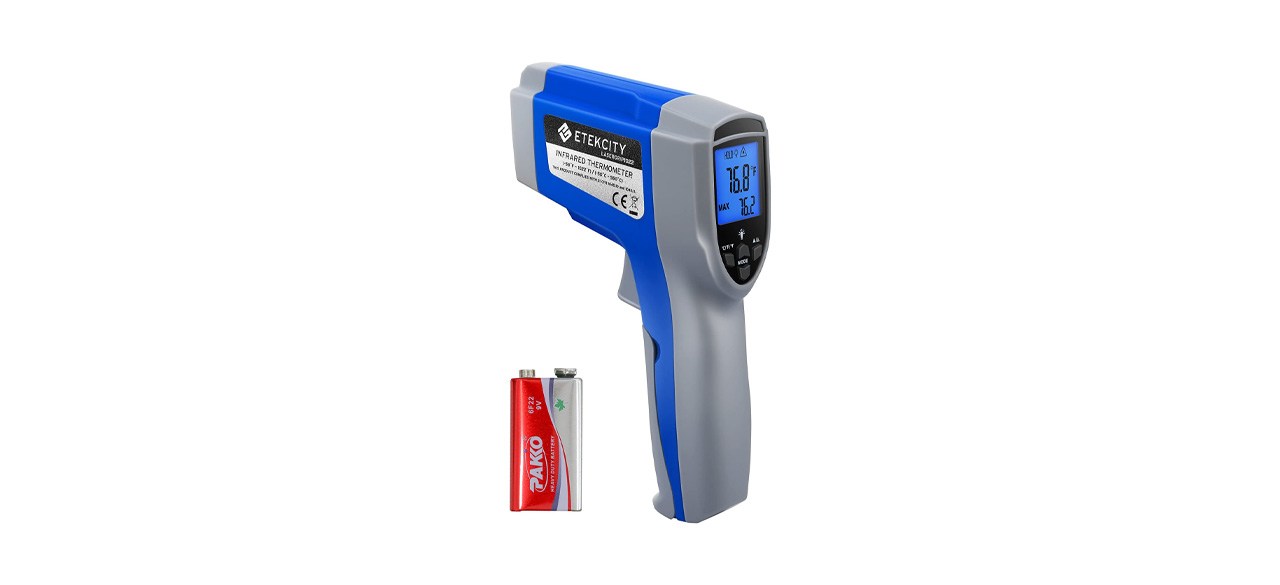 Etekcity Non-Contact Thermometer
Being able to point and get a temperature reading is a valuable ability you don't truly appreciate until you have it. The cooking applications are many, but there's also some safety in it, too.
Sold by Amazon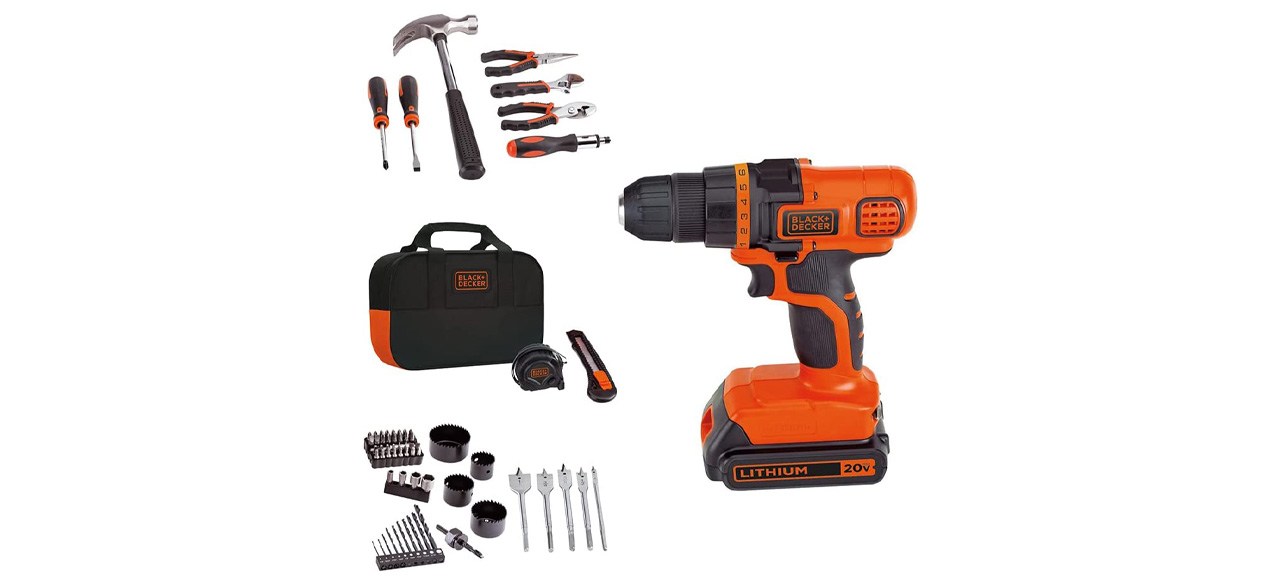 Black + Decker Max Drill and Home Tool Kit
Chances are your dad already has tools, but there's an equal chance those tools are old and worn. This set is comprehensive for any number of tasks. If he gives you his old ones, even better.
Sold by Amazon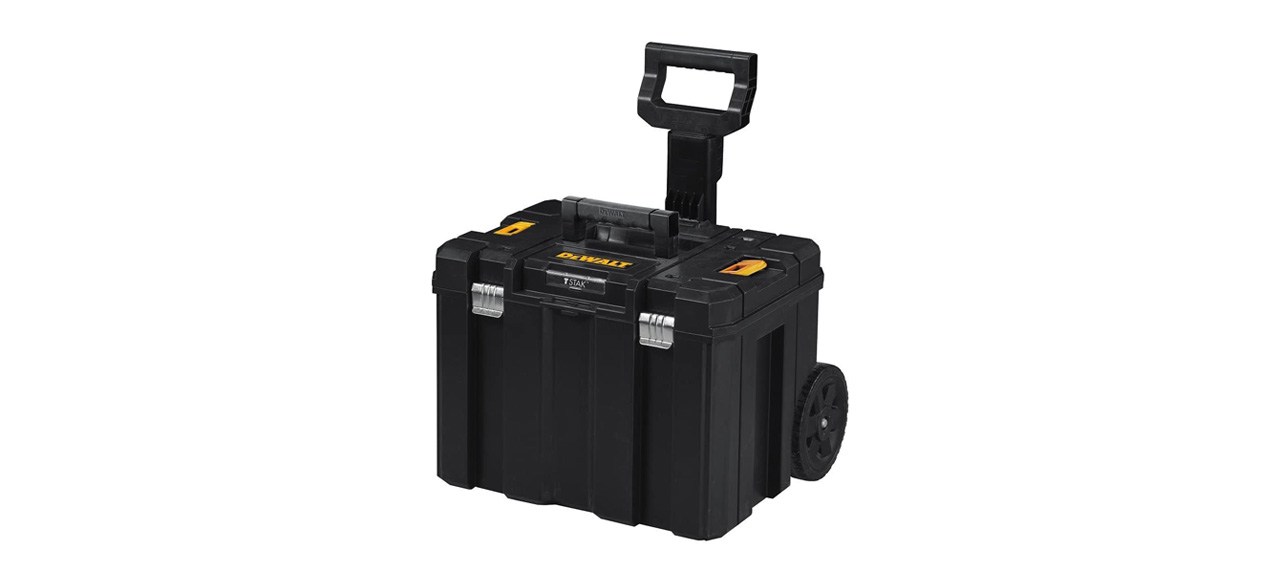 If your dad lives in a large home, hauling tools to all the places he needs to maintain can be difficult. This rolling tool box lets him focus on the task rather than the transport.
Sold by Amazon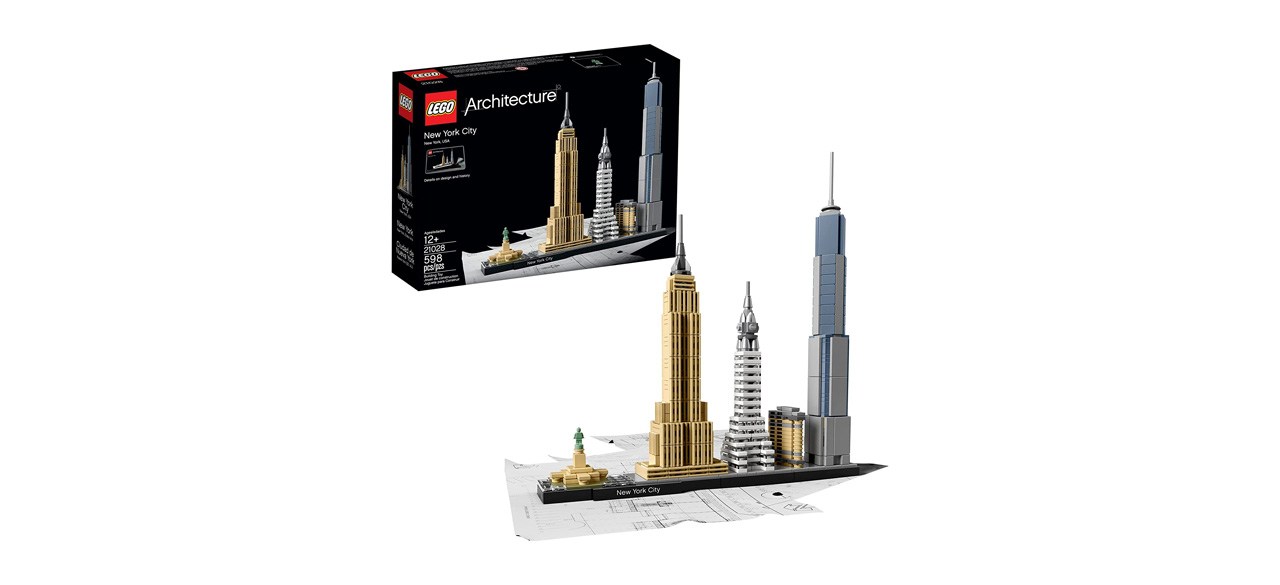 Lego Architecture New York City Skyline
Legos are beloved by all ages, not just kids. This adult-leaning set isn't as flashy as ones meant for kids, but it's a great fit for dads who love architecture.
Sold by Amazon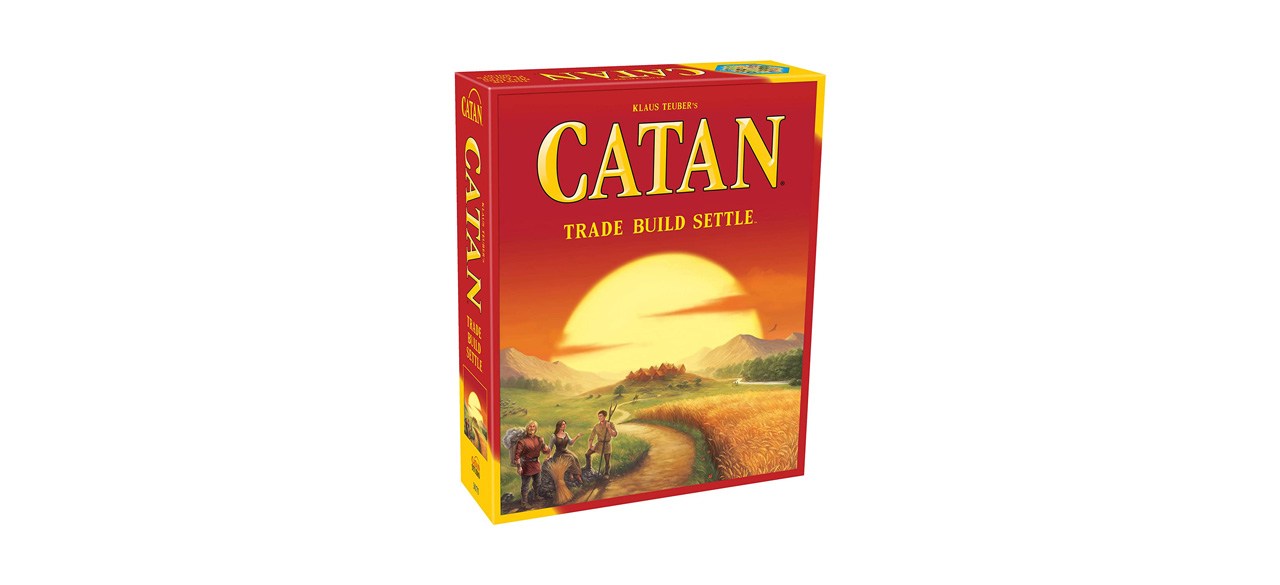 Catan is one of the top 10 most-played board games of all time for more than one reason. It's simple to understand but leaves room for diverse strategies, and above all, it's plain fun.
Sold by Amazon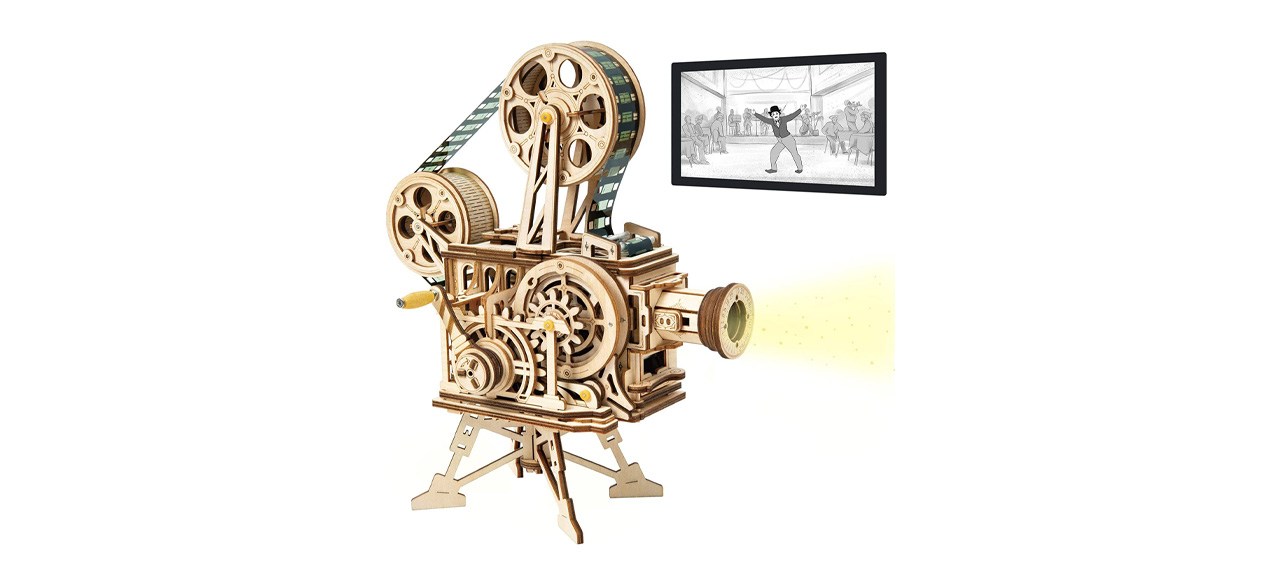 This 3D puzzle is a functional projector, too. It's best suited for dads who love both puzzles and film, but it still works for those who prefer only one of the two.
Sold by Amazon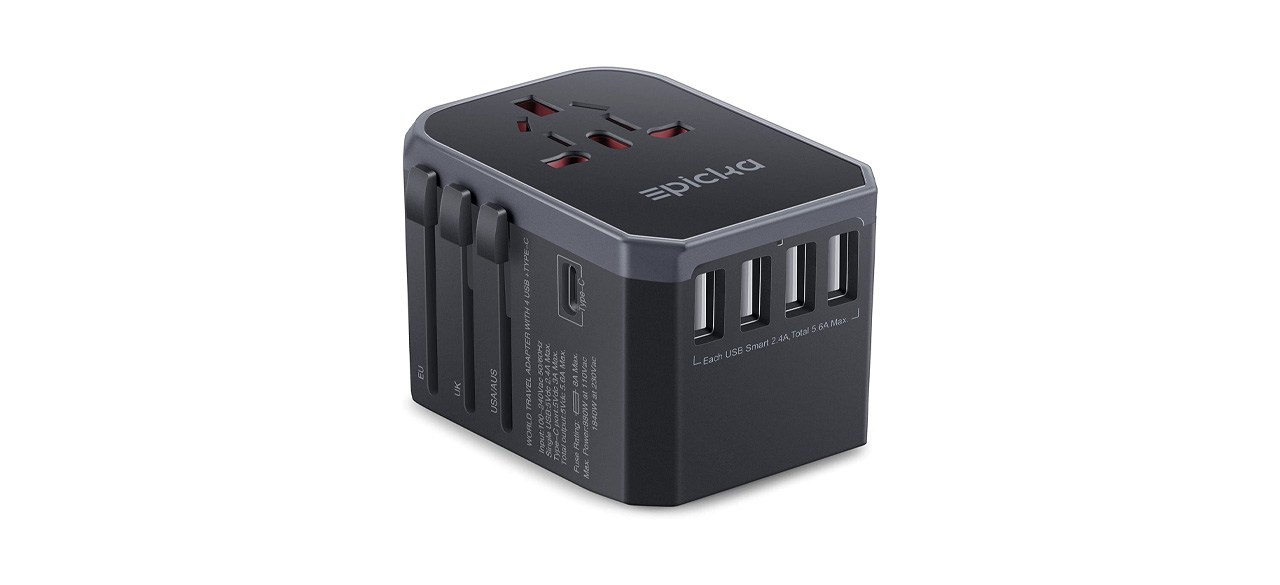 Epicka Universal Travel Adapter
If your dad travels across the world, he can't have enough travel adapters. Even if he's a homebody, this adapter turns any outlet into a device-charging station thanks to its many USB ports.
Sold by Amazon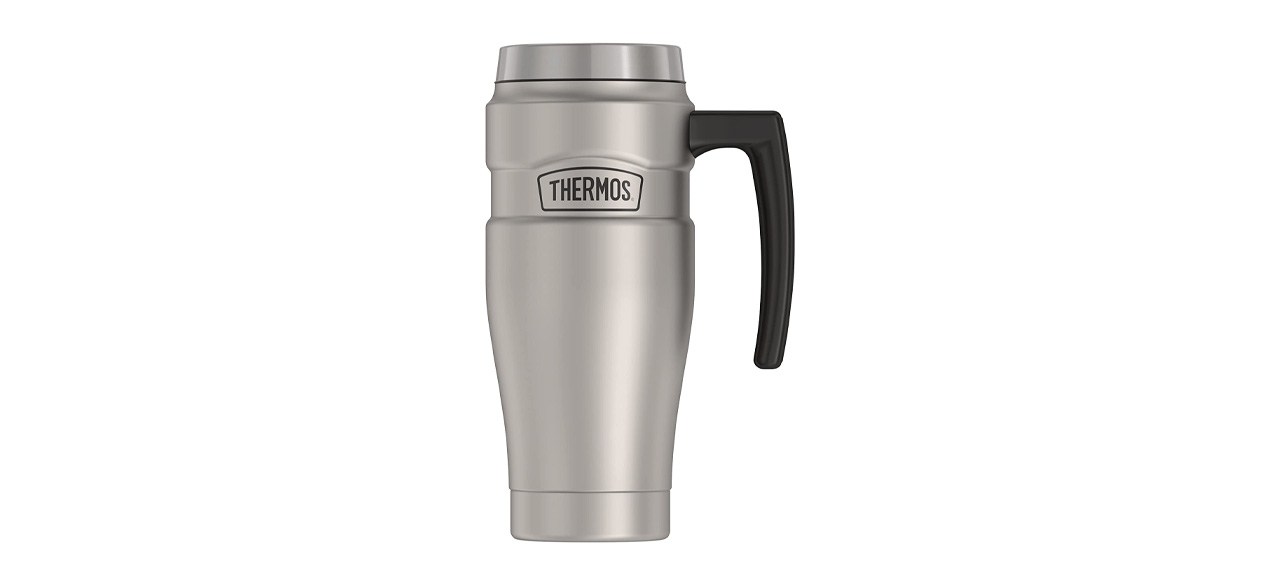 Traveling dads who enjoy a particular beverage endlessly appreciate being able to enjoy that beverage at their favorite temperature during their commute. This one comes in four colors.
Sold by Amazon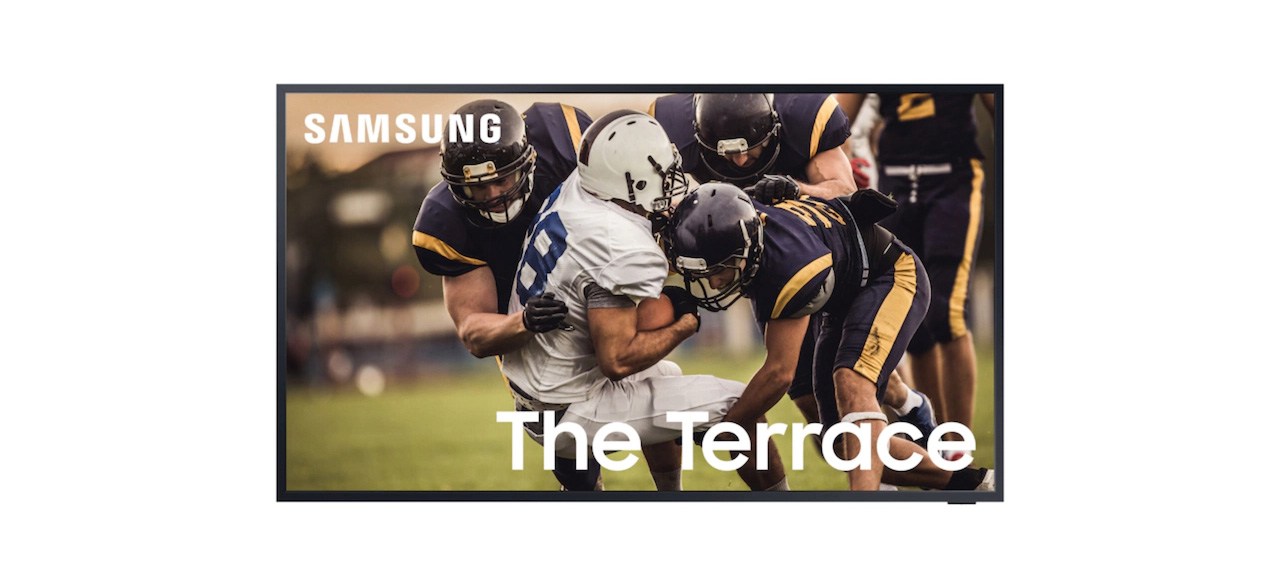 Samsung 55-Inch The Terrace QLED 4K Smart Outdoor TV
No patio in the modern age is truly complete without an outdoor TV. These special devices are built with weather protection and their screens are more visible in sunlight.
Sold by Samsung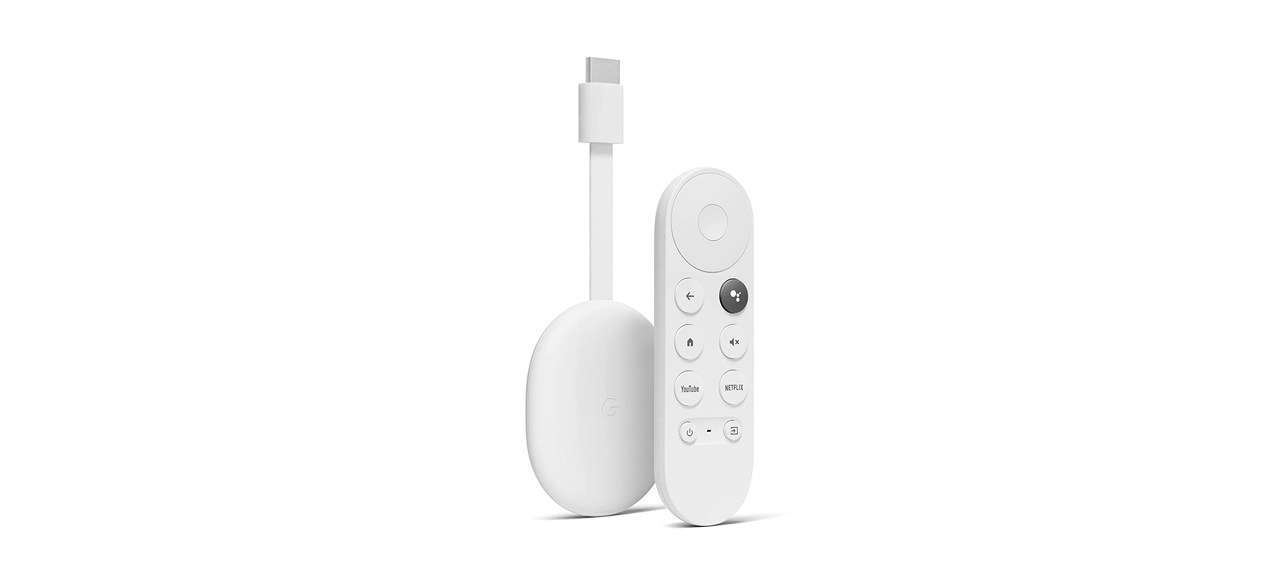 This is Google's highest-quality streaming stick, letting you access any of your streaming services in sharp 4K detail. It comes with a remote and can be controlled by voice.
Sold by Amazon
Gifts for dads worth checking out
Want to shop the best products at the best prices? Check out Daily Deals from BestReviews.
Sign up here to receive the BestReviews weekly newsletter for useful advice on new products and noteworthy deals.
Jordan C Woika writes for BestReviews. BestReviews has helped millions of consumers simplify their purchasing decisions, saving them time and money.
Copyright 2023 BestReviews, a Nexstar company. All rights reserved.