This is an archived article and the information in the article may be outdated. Please look at the time stamp on the story to see when it was last updated.
By FOX 8 Producer Chris Gibilisco
Man walking on the moon; the invention of the internet … and now, FOX 8 is preparing to make a major announcement of our own!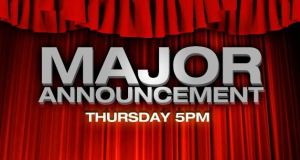 Make sure to tune in to FOX 8 News at 5 p.m. today for a special announcement that will affect all of Northeast Ohio.
We're not giving away any details just yet, but trust us, you'll want to get involved!
We'll pull back the curtains on this major announcement tonight on FOX 8 News at 5 p.m.