This is an archived article and the information in the article may be outdated. Please look at the time stamp on the story to see when it was last updated.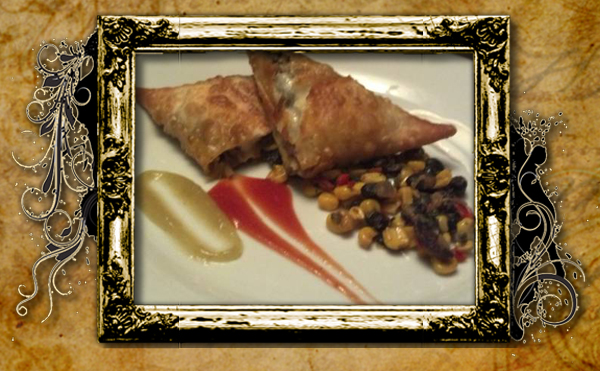 Recipe by Chef Eric Rogers, of Nevaeh Catering, in honor of H. Q. Phillips
Ingredients:
1-2 lbs. ground beef
1 green pepper (finely diced)
1 red pepper (finely diced)
1 onion (finely diced)
1 potato (finely diced)
2 garlic cloves (finely diced)
Egg roll shells (found in the produce section of the grocery store)
American cheese
Swiss cheese
Salt
Pepper
Garlic powder
Season ground beef with salt, pepper and garlic powder to taste.  Saute with onions, garlic, diced/cooked potatoes, and red and green peppers.
Place mixture plus American and Swiss cheese on top of egg roll dough.
Roll and seal with water or egg wash to create single servings.
Pan fry in 350 degree oil until golden brown.
Makes about ten servings per egg roll pack (20 per pack, 2 per serving).