This is an archived article and the information in the article may be outdated. Please look at the time stamp on the story to see when it was last updated.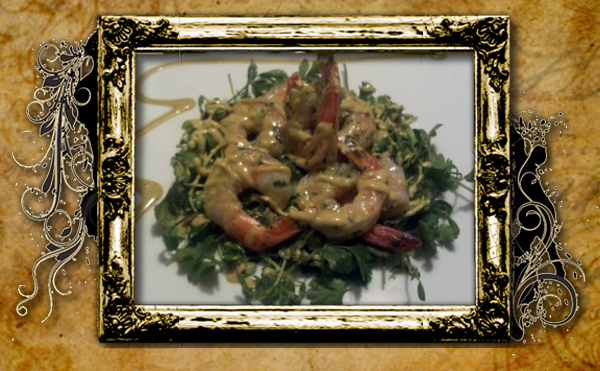 Recipe by Chef Eric Rogers, of Nevaeh Catering, in honor of Alexander P. Ashbourne
Ingredients:
Shrimp
Olive oil
Garlic salt
Pepper
Fresh Parsley
1 cup sweet coconut milk
1/4 cup heavy cream
4 teaspoons spiced curry powder
1 teaspoon turmeric
3 teaspoons agave nectar
Salt
Fresh cilantro
Season shrimp with garlic salt and pepper then saute in olive oil with fresh parsley.  Serve with spiced coconut curry cream sauce.
To make the curry cream sauce, use 1 cup sweet coconut milk, 1/4 cup of heavy cream, 4 teaspoons of spiced curry powder, 1 teaspoon of turmeric, 3 teaspoons of agave nectar salt and pepper to taste.  Mix at low heat, stirring often.
Serve on a bed of fresh cilantro.