This is an archived article and the information in the article may be outdated. Please look at the time stamp on the story to see when it was last updated.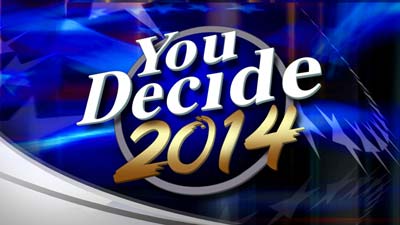 From the governor's race to the future of traffic cameras in Cleveland, voters will have several big decisions to make on Tuesday, Nov. 4.
There are over 200 races and issues in Northeast Ohio.
VOTING
Polls are open from 6:30a-7:30p
To find out where you should vote, CLICK HERE.
You must bring identification with you when you vote.
For more FAQs, CLICK HERE.
ISSUES
Governor's race: Current Republican Gov. John Kasich is attempting reelection, being challenged by Cuyahoga County Executive Ed Fitzgerald, a Democrat.
Attorney General race: Incumbent Republican Mike DeWine will face off against Democrat David Pepper.
State Auditor's race: Incumbent Republican Dave Yost is up against Libertarian Bob Bridges and Democrat John Patrick Carney.
Secretary of State race: Incumbent Republican Jon Husted faces Senator Nina Turner and Ohio Libertarian Party Kevin Knedler.
County Executive race: Democrat Armond Budish and Republican Jack Schron are facing off to become Cuyahoga County's second county executive and will be responsible for leading 7,000 employees.
Issue 35: Voters will decide whether to ban traffic cameras in the city. There are currently 64 speed and red light cameras.
Click here for ballot information on Issue 35- traffic cameras.
COVERAGE
Count on FOX 8 News and FOX8.com for LIVE coverage throughout the afternoon and evening with a complete list of updated election results on FOX8.com.
CLICK HERE for continuing coverage on You Decide 2014.