This is an archived article and the information in the article may be outdated. Please look at the time stamp on the story to see when it was last updated.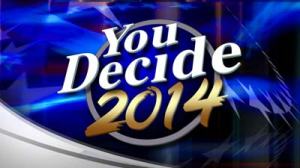 *CLICK HERE FOR A COMPLETE LIST OF ELECTION RESULTS*
From the race for Ohio Governor to a change in power in the U.S. Senate– all eyes were on races and issues all over the country and in the Buckeye State.
(Check the map at the bottom of this page for more on U.S. races.)
KEY RACES AND ISSUES

Governor's race: Current Republican Gov. John Kasich defeated Cuyahoga County Executive Ed Fitzgerald, and was re-elected for four more years.
Attorney General race: Incumbent Republican Mike DeWine faced off against Democrat David Pepper and won.
State Auditor's race: Republican Dave Yost has defeated Democrat John Patrick Carney to win a second term as Ohio's state auditor.
Secretary of State race: Incumbent Republican Jon Husted went up against Senator Nina Turner and Ohio Libertarian Party Kevin Knedler and won; Husted will remain Secretary of State.
Sen. Nina Turner released the following statement Tuesday night.
"I have spent my career fighting to empower those who do not have a voice, and I will continue to do that despite the results of this election. Our state is great, but it can be greater and I am committed to helping realize that potential.
"I am so grateful for the incredible network of volunteers and supporters that we have developed over the past 16 months, and for the stellar campaign that we have run. We stayed focused on the issues of ballot access and economic opportunity for all Ohioans—issues that remain—and we will continue to push for progress in the months and years to come.
"As long as our democracy has not yet fulfilled its potential—as long as the promise of a more perfect union remains alive—we will dare to dream of progress, and blaze the trail towards it."
County Executive race: Democrat Armond Budish will become Cuyahoga County's second county executive and will be responsible for leading 7,000 employees. Republican Jack Schron conceded late Tuesday night.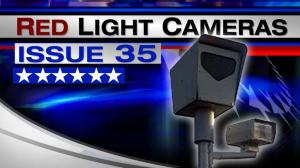 Issue 35: Voters put a stop to traffic cameras in the City of Cleveland, by voting 'yes' on Issue 35. That means the controversial cameras will go away.
Issue 4: The bond issue for Cleveland Schools passed. It's needed money for what's called the Cleveland Plan, building about 20 new schools and refurbishing about 20 others.
CLICK HERE for continuing coverage on You Decide 2014.