This is an archived article and the information in the article may be outdated. Please look at the time stamp on the story to see when it was last updated.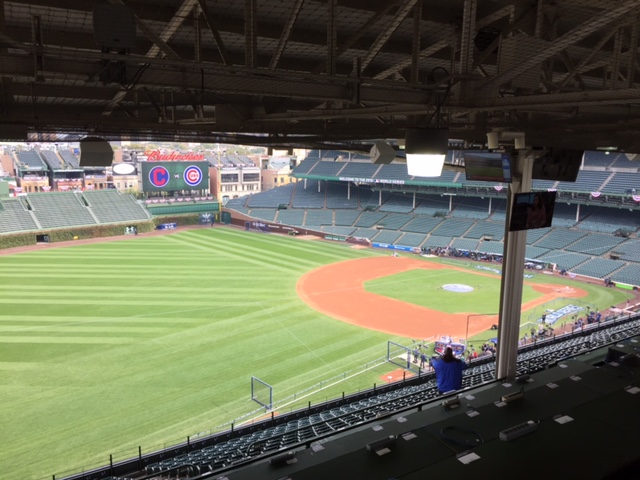 CHICAGO — Starting lineups for Game 3 of the World Series have been released.
Here is the lineup for the Indians:
Santana
Kipnis
Lindor
Napoli
Ramirez
Chisenhall
Perez
Naquin
Tomlin
Jorge Soler is the starting right fielder for the Chicago Cubs for Game 3, and Carlos Santana is in left for the Cleveland Indians .
The Cubs tried to get Kyle Schwarber medically cleared to play left, but doctors said no on Thursday. That meant Ben Zobrist stayed in left instead of moving to right, and manager Joe Maddon decided on Soler for right.
Chicago also had rookie Willson Contreras at catcher, batting fifth. Soler was in the sixth slot, followed by second baseman Javier Baez, shortstop Addison Russell and pitcher Kyle Hendricks.
Santana, Cleveland's usual designated hitter, was playing his second career game in left. He also played four innings at the position in 2012.
Santana also was in the leadoff spot. Rookie Tyler Naquin got the start in center, batting eighth, and Lonnie Chisenhall was in right, batting sixth.
***World Series action ONLY ON FOX 8***
Here's our #WorldSeries Game 3 lineup. #RallyTogether pic.twitter.com/1qM2xc66bh

— Cleveland Indians (@Indians) October 28, 2016