This is an archived article and the information in the article may be outdated. Please look at the time stamp on the story to see when it was last updated.
RITTMAN, Ohio -- Authorities are investigating the death of a man after his body was discovered in a wooded area of Rittman on Friday morning.
According to Rittman police, at about 9:30 a.m., a worker checking an oil well site on Gish Road found the body of the man -- described as middle-aged and white -- in the woods.
When officers arrived, they found no signs of violence on the man's body. They do not know how long his body had been in the area.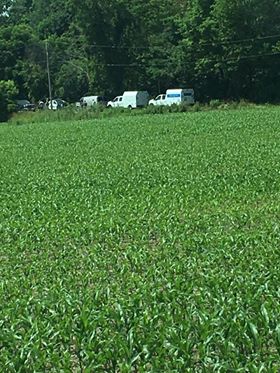 Investigators from the Wayne County Coroner's Office and the Ohio Bureau of Criminal Identification and Investigation were called to the scene to assist.
The scene was processed for possible evidence.
Items of identification indicate the man may be a Rittman resident; his identity is not being released at this time.
The area was handled as a crime scene and neighboring roads were closed until about 2:30 Friday afternoon.