This is an archived article and the information in the article may be outdated. Please look at the time stamp on the story to see when it was last updated.
MASSILLON, OH – Police are on the scene at South Sippo Park in Massillon, where a woman's body has been found.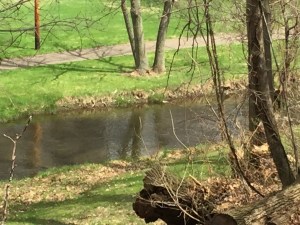 Walkers in the park discovered the body at around 7:45 a.m. this morning. The body is that of a white woman, who looks to be between 30-50 years old.  Investigators tell Fox 8 that the woman has three tattoos. The first tattoo is a heart and a rose, located on her right shoulder. The second one is an orange sunflower on her right ankle, and the third is a set of initials on her left ankle. The letters are either "JKS" or "JHS".
Officials are treating this as a homicide and are asking anyone with a missing loved one, or anyone that has any information about this case, to call the Bureau of Criminal Investigation at 855-BCI-OHIO or the Massillon police.
Fox 8 will have updates on this developing story here on Fox8.com and on Fox 8 news.