This is an archived article and the information in the article may be outdated. Please look at the time stamp on the story to see when it was last updated.
AKRON, Ohio- A woman is accused of repeatedly stabbing her boyfriend because he ate all the salsa.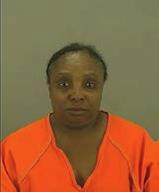 The victim was at his apartment in Akron with his girlfriend Sunday evening when she became angry about the salsa, according to the police report. That's when 50-year-old Phyllis D. Jefferson, of Canton, grabbed a pen and started stabbing the victim.
When officers arrived at the Lake Street home, they found the 61-year-old victim holding his stomach, police said.
Jefferson fled, but was pulled over on Interstate 77 south of Route 224. She told Akron police she stabbed her boyfriend, "Because she wanted to leave."
She was charged with felonious assault and criminal damaging.
The victim was taken to Akron General Medical Center. His injuries do not appear to be life threatening.