This is an archived article and the information in the article may be outdated. Please look at the time stamp on the story to see when it was last updated.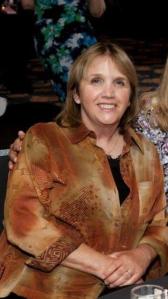 CONCORD TWP., Ohio — A woman shot and killed in Concord Township Monday has been identified as 60-year-old Margaret Kostelnik, who worked as assistant to the Willoughby mayor.
Margaret's husband, Bill, discovered her dead body in a Ravenna Road home Monday afternoon.
The suspect has been identified as Juan Emmanuel Razo, 35, who was arrested after a manhunt in and around the Greenway Corridor.
Police accuse Razo of attempted rape of a 14-year-old girl at Helen Wyman Park Monday morning and in the shooting of a mom walking with her children on the Greenway bike path at just before 3 p.m.
The bike path is located almost directly in front of Kostelnik's home.
Police say Margaret was dead for a little over an hour before she was found.
At a press conference held Tuesday morning, Willoughby Mayor David Anderson confirmed that Margaret had worked as his assistant for the last four years.
She worked for the city of Willoughby for 27 years, starting as an airport secretary, he said.
"You may have heard from time to time…that 'so and so was the nicest person I've ever met'," said Anderson. "Peggy (Margaret) Kostelnik may be the nicest person I've ever met. We're devastated today at City Hall by her loss."
Margaret's husband, Bill, has worked for the city for 25 years, Anderson said.
Anderson said grief counselors were available Tuesday afternoon.
So far, Razo has been charged with attempted murder. The investigation into all the crimes he is accused of will be lengthy, police say, but he faces further charges.
Razo was set to appear in court Tuesday afternoon.