This is an archived article and the information in the article may be outdated. Please look at the time stamp on the story to see when it was last updated.
CONCORD TWP., Ohio-- A woman has been charged under Goddard's Law after three kittens were left inside of a hot car.
According to the Lake County Sheriff's Office, on Friday just before noon, they received an anonymous call about kittens left inside a vehicle; the caller said the kittens appeared to be in distress.
The animals were said to be inside a white-colored Kia Spectra that was parked at St. Gabriel Church on Johnnycake Ridge Road in Concord Township. It was 82 degrees outside at the time.
When deputies arrived, they found the Kia; no person was inside. All the windows were rolled up and the passenger side of the vehicle was exposed to direct sunlight.
They saw a small animal cage propped up on the passenger seat. There were three kittens inside the cage and all of them were exposed to the sunlight. They appeared to be suffering seizures as they were foaming at the mouth and twitching.
The car was locked and deputies were required to force their way into the car to help the kittens.
The inside of the car was extremely hot. They removed the animals from sun exposure and used bottled water to cool them. Two of them responded to the aid and one remained in a seizure status.
Deputies called Caroline's Kids, an animal rescue service, for assistance.  The kittens were taken to Lake Animal Hospital in Painesville for medical treatment.
The kittens were identified as one female and two male kittens. They are approximately two-three months old.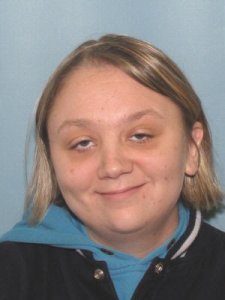 Two of the kittens are expected to recover; one kitten is in critical condition. All of the animals were severely dehydrated and flea-infested.
The Lake County Sheriff's Office identified the owner of the kittens as Erica R. Petro, 32.
Petro told them she is homeless and having trouble taking care of herself. She came to St. Gabriel's Church looking for charity and didn't believe she left the animals in harm's way.
She was arrested and booked into the Lake County Jail on three, fifth-degree felony counts of animal cruelty under Goddard's Law.
**Continuing coverage on Goddard's Law**