This is an archived article and the information in the article may be outdated. Please look at the time stamp on the story to see when it was last updated.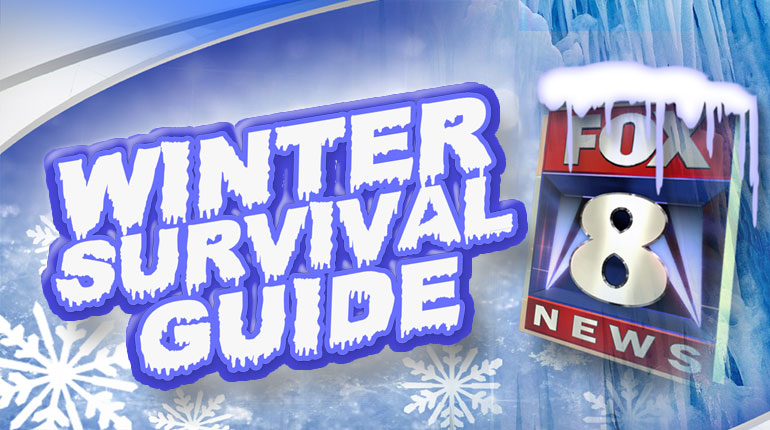 Here we go again.  A lot of snow is in the forecast.
We will break down the difference between those weather alerts, give you tips to keep you safe behind the wheel and guide you to the latest school closings if and when your school closes.
**CLICK HERE FOR THE SNOW DAY CALCULATOR**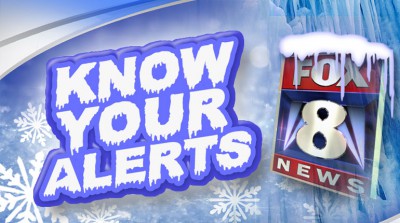 KNOW YOUR WEATHER ALERTS: Ever wonder the difference between a winter watch and a winter warning? We're breaking it down:
WINTER STORM WATCH: 7 inches or more of snow in 24 hours or less (issued at least 12-24 hours out)
WINTER STORM WARNING: The only difference between this and a watch: The storm is closer and imminent
WINTER WEATHER ADVISORY: The only difference with an advisory: Snow occurs over more than 24 hours
Our FOX 8 weather team will always bring you the latest weather updates RIGHT HERE on our FOX 8 weather page and when the winter weather turns wicked, get a complete list of weather alerts RIGHT HERE.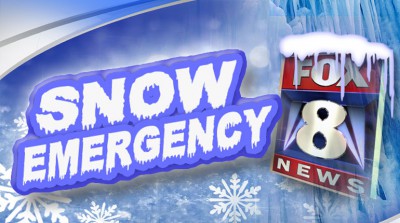 SNOW EMERGENCY: Every winter when the roads get really bad, you probably see these numbers getting thrown around- Level 1, Level 2, and Level 3- but what do they mean?
LEVEL 1: Roads are hazardous with blowing and drifting snow. Roads may also be icy. You're urged to drive very cautiously.
LEVEL 2: Roads are hazardous with blowing and drifting snow. Roads may also be icy. Only those who feel it is necessary to drive should be out on the roads. Contact your employer to see if you should report to work. Drivers should use extreme caution.
LEVEL 3: All roadways are closed to non-emergency personnel. No one should be driving during these conditions unless it is absolutely necessary to travel or a personal emergency exists. All employees should contact their employer to see if they should report to work. Those traveling on the roads may subject themselves to arrest.
(Source: Ohio Committee for Severe Weather Awareness)
WINTERIZE YOUR CAR: Before you leave the house, you might want to double check your vehicle for the following items:
Mobile phone, charger, batteries
Blankets/sleeping bags
Flashlight with extra batteries
First Aid kit
Knife
High-calorie, non-perishable food
Extra clothing to keep dry
Large empty can to use as emergency toilet, tissues and paper towels for sanitary purposes
Small can and waterproof matches to melt snow for drinking water
Sack of sand or cat litter for traction
Shovel
Windshield scraper and brush
Tool kit
Tow rope
Battery booster cables
Water container
Candle and matches to provide light and in an emergency, lifesaving heat
Compass and road maps; don't depend on mobile devices with limited battery life
(Courtesy: National Weather Service)

SNOW DAYS: FOX 8 is your official school closing station. You hear us say that every winter, but what does it mean?
It means you can count on us to bring you closings and delays first in several different ways:
Right here on FOX8.com
On our FOX 8 App
On-air
You can also be the first to know when your child's school closes for the day by having a text alert sent right to your phone. 
*CLICK HERE TO SIGN UP FOR CLOSING TEXT ALERTS*
(FOX 8 Official Closings and text alerts are powered by Ohio Savings Bank.)
GETTING YOU ROAD-READY: Are you and your car ready for the snowy, icy roads? Here are tips to keep you safe:
Check your battery, tire tread and pressure, windshield wipers and antifreeze
Carry emergency supplies like flashlights, a shovel, jumper cables, blankets and an ice scraper
Keep your gas tank full
Don't drive using cruise control
Slow down and allow plenty of distance in front of you
Don't rush. Check weather and traffic conditions ahead of time and leave early if necessary
(Courtesy: Ohio State Highway Patrol)
**More on what we can expect for our winter weather conditions here**