This is an archived article and the information in the article may be outdated. Please look at the time stamp on the story to see when it was last updated.
WILLOWICK, OH – A touching memorial to children who have passed away has been vandalized, and police want the public's help in finding the thief or thieves.
Willowick Police report that 5 decorative butterflies have been stolen from a statue at the Children's Memorial Butterfly Garden in Manry Park. 
This is what the butterflies look like: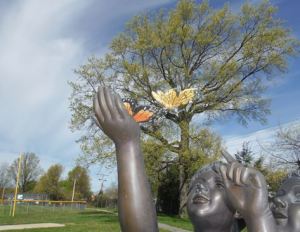 The garden was dedicated as a place for family and friends to go to remember the lives of children who were taken from them at a young age.
According to the police, "The loss of these butterflies is another loss to the parents."
Anyone with any information about the thieves is asked to  contact the Willowick Police Department 440-585-1234.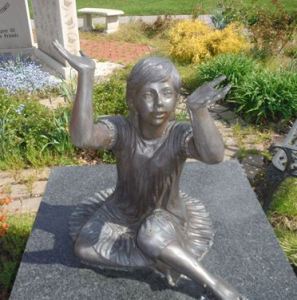 Fox 8's Todd Meany covered the re-dedication of the garden three years ago. Watch his story: